10 Most Beautiful National Parks in Poland
For lovers of the great outdoors, Poland has many National Parks for visitors to explore while vacationing in the country. There is a park to suit every taste and activity. From hiking to cycling, wildlife spotting to rock climbing, and beautiful flower and bird species, there are plenty of activities to make your Polish holiday worthwhile. 
Not all national parks in Poland are cut from the same cloth. The following are just some of the popular national parks in Poland that you shouldn't miss. There are just far too many to list them all. 
1. Tatra National Park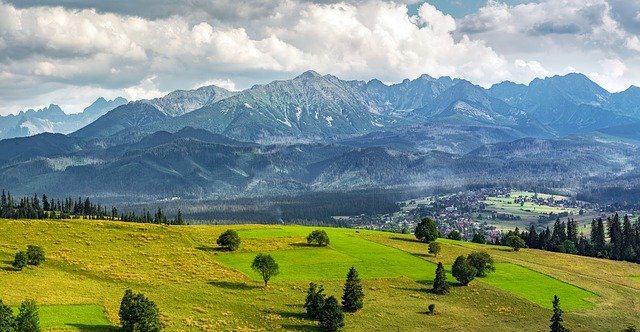 One of Poland's most famous national parks, Tatra National Park attracts more than 3 million people annually, so be prepared to deal with the crowds if you are visiting during peak periods. With lots of hiking trails for hikers of all levels, abilities, and strength, Tatra takes pride in being a national treasure in Poland. 
Located on the borders between Poland and Slovakia and created in 1888, the park offers a wide range of activities. From beautiful scenery to impeccable views, lovely wildlife to interesting culture and adrenaline-filled activities like hiking, a day in this park will make you addicted to it. 
Explore this stunning national park by following hiking trails that lead you to various peaks, allowing you to enjoy the stunning scenery right in from of you. Tatra National Park is a great place to discover the best that Poland has to offer, especially animals like the grey wolf, lynx, Tatra chamois, and plant species like larch, fir, spruce, and Carpathian birch. 
During the winter season, locals and visitors alike flock here for skiing activities. No matter the time of year, Tatra National Park is an excellent place for hiking. From here, be sure to visit Zakopane to experience traditional highlander culture and sample the region's local foods.  
2. Bialowieza Forest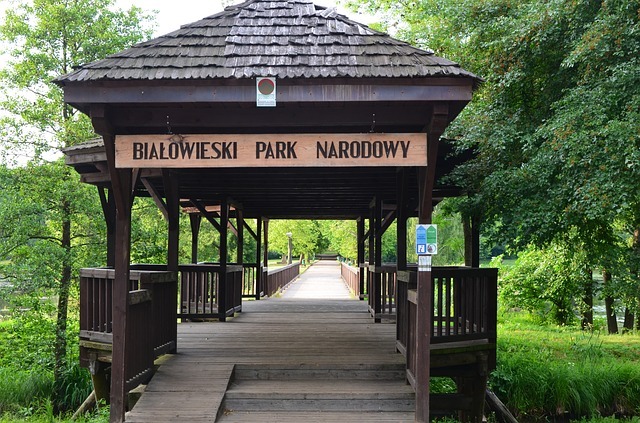 Tucked into the northeastern part of Poland, Bialowieza National Park sits in the heart of the Bialowieza forest. It is unarguably the only Polish site that is proclaimed a World Heritage Site by UNESCO. Its relevance lies not just in its beauty alone but also in its natural importance to Poland and the world at large. 
Its lush green forest and stunning views will leave you speechless. Covering more than 10,000 hectares of land, visitors have plenty of space to discover here. The big question is: How much vacation time do you have?
Another unique feature is that the park is known as the kingdom of European bison – the largest European land mammal that many never thought existed on European soil. You'd be amazed at the number of bison that calls Bialowieza Forest home. Other wildlife found here include various bird species, amphibians, and reptiles. 
Spend quality time walking through the hiking trails of the forest itself. As you wander through the bushes, take note of the stunning wooden architecture. You'll find blue churches and well-adorned folk houses, which are over a century old. 
If you will spend the night here, ditch the regular hotels. Instead, book a stay at one of the wooden huts. The good thing is that you can visit Bialowieza National Park all year round, thanks in part to its extreme uniqueness to nature. 
3. Tuchola Forest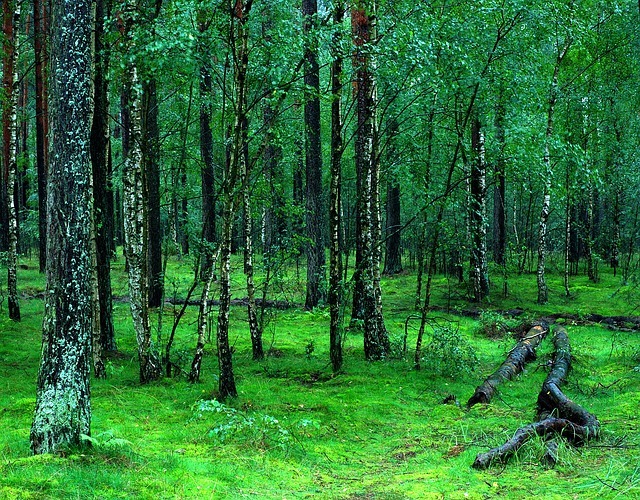 The second-largest pine forest complex in Poland after the Bialowieza forest, the Tuchola forest is unique in its own form. It is a place where plants and animals grow, develop, and live together peacefully. Here you'll find a national park, several landscape parks, and nature reserves. Featuring crystal clear lake waters, lush pine forests, and stunning meadows, Tuchola forest is a lovely place to explore. 
There are different ways to explore the massive Tuschola forest, be it hiking, cycling, or riding in a cart pulled by horses. In addition to spending quiet time amidst nature, Tuchola also offers water sports activities like rafting at the winding Brda River. You can also try out fishing here. 
Botany enthusiasts will fall in love with the Wirty Arboretum, which is home to lots of beautiful plant species sourced from different regions across the world, including Asia, Europe, and America. 
A great place to visit for active people and an ideal destination for people of all ages. Miss contact with nature? Tuchola Forest offers you a great chance to connect unhindered with Mother Nature. The forest is home to lots of hiking and cycling trails that takes visitors to beautiful locations. Escape the hectic city life as you spend time amidst nature, surrounded by singing birds and natural fresh forest air. 
4. Slowinski National Park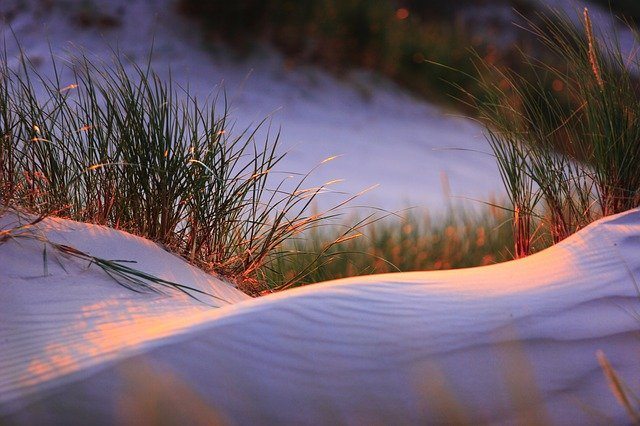 Located between Rowy and Łeba, right along the Baltic Sea, Slowinski National Park is renowned for the shifting dunes, which are pushed around 7 meters on average annually by the winds, rising over 40 meters above sea levels. 
In the heart of the national park lies the Kluki village, where you find the remains of its former Kashubian population. 
A visit to this park not only connects you to the charming beauty of nature but also tells you more about the rich culture and turbulent history of Poland. Covering more than 180 square kilometers, visitors will enjoy stunning sights along the 140km of tourist trails. There are more than 250 bird species here, including swans, eagle owl, erne, and black storks.
Stop by at one of the seaside resorts nearby to enjoy the cool ocean breeze and also play in the sands. 
5. Wolinski National Park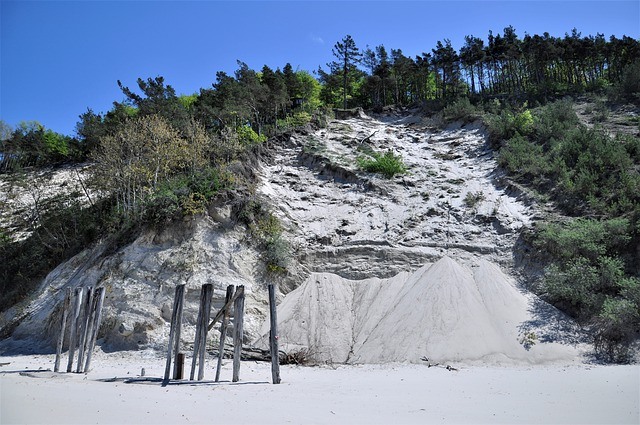 Located on the western side of the Polish coast, the Wolinski National Park features lakes and rivers surrounded by lush pine trees. Covering more than 10,000 hectares of protected land, covering and built-in 1960, the park sits close to Miedzyzdroje, one of Poland's largest beach resorts and a popular tourist attraction during the peak seasons. 
Highlights of this national park include several bird species, including wetland birds, first birds, waterfowl, and meadow birds. You'll also find ten-odd European bison reserve here. Vascular plants found here are over 1300 species in number. 
Wolinski National Park is a great place to visit for nature and history lovers.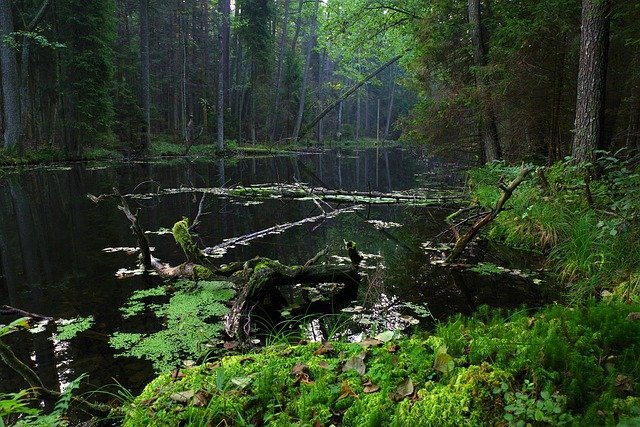 Located in the heart of the Roztocze Mountain Range, the park offers an eclectic mix of mountain slopes, beech and fir forests with beautiful rivers of flowing waters. 
The park serves as a habitat for about 190 bird species. Also, there is a farm where you'll find miniature horses popularly known as Tarpan in the park. Families with kids will find this park more exciting. 
7. Bieszczadzki National Park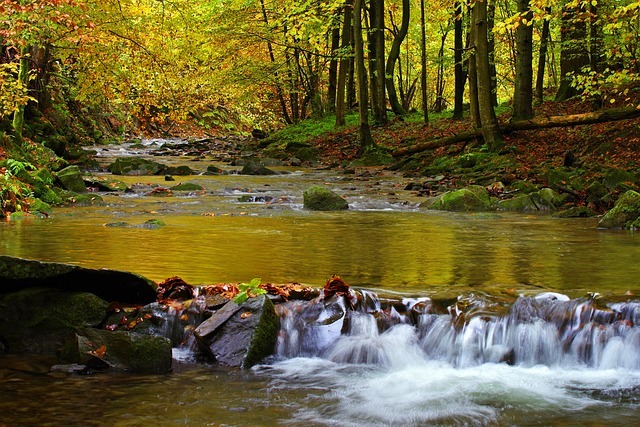 Tucked in the southernmost part of Poland is the Bieszczady national park. As you walk along the trails in the park, you might be lucky to find a couple of wildlife, including lynxes, wolves, bears, and in rare cases, bison. The Hucul horse farm on-site have something specially designed for kids
Find your way to the highest peak measuring over 1300 meters for some stunning views over the surrounding area densely populated by trees. Other places worthy of visiting include the historical orthodox churches and an artificial lake and are quite a spectacle. 
One of the most unique features of this park is its remoteness. Though the park doesn't see as much crowd as the Tatra National Park, it is undoubtedly a perfect alternative for visitors looking for an ideal escape from the hectic city life. 
Get far away from civilization as far as possible and enjoy the natural landscape to the fullest. 
8. Pieninski National Park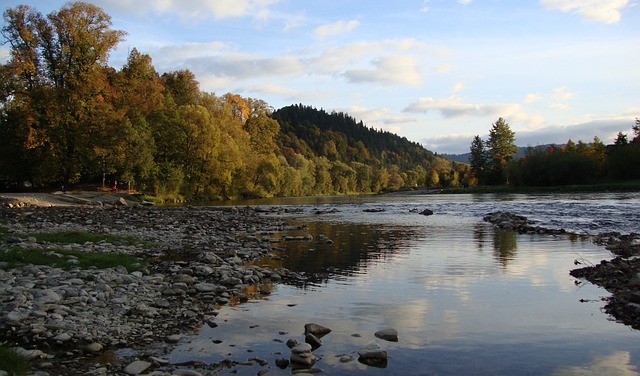 Located in the heart of Pieniny, one of the country's most picturesque mountain ranges, this park is one of the most popular in Poland, thanks to the famous Dunajec gorge. It is also rich in flora and fauna. 
The most popular activity that draws visitors to the park is rafting down the winding Dunajec River. However, this activity is only available at specific times of the year, April to October. Admire the beauty of the Pieniny peaks from the deck of a raft. 
If you'd like to enjoy the very best of times here, be sure to visit during the peak periods. 
9. Ojcow National Park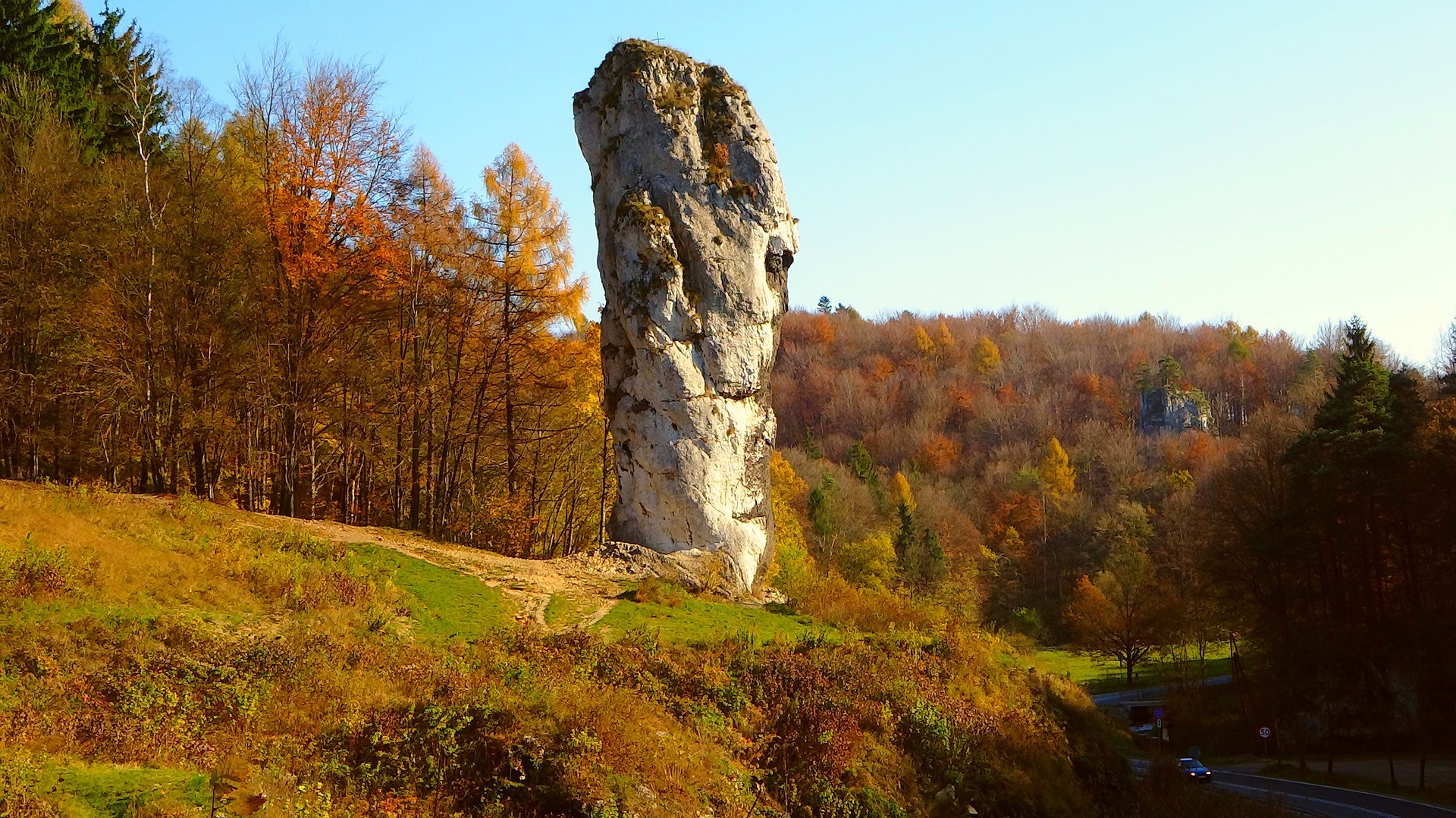 Tourists and park lovers who seek a fantastic place to enjoy nature and escape the city will find solace in Ojcow National Park. The park's natural landscape is astonishing, with more than 1000 plant species and over 100 bird species to admire. 
Many of the plant species are endangered; hence they are protected by the Polish government. Examples include the silver birch and the great horsetail. If you would like to see, the flowers blossom and in the full colors, visit during spring. Also, the park is home to more than 500 butterfly species, which adds to the park's admirable beauty. 
Highlights of the park include the castles, resting spot, coffee shop, restaurants selling fresh seafood, and of course hiking the trails, which leads you to small villages where you can experience Polish culture in its raw form. 
10. Swietokrzyski National Park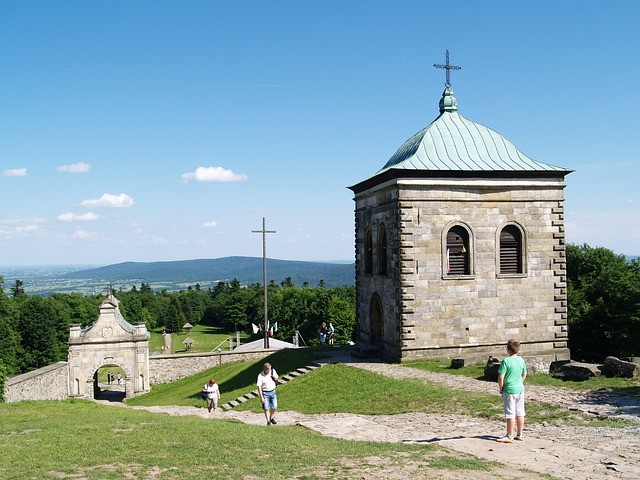 The Holy Cross Mountains are the oldest not only in Poland but also in Europe. The park is the third established national park in Poland. Over 95% of the park is covered by forest trees. Here you'll find a wide range of mountain plant species, including Veronica Montana, Dentaria enneaphyllos, Aconitum variegatum, Hard Shield Fern, wild garlic, and Perennial honesty, just to name a few. Add this to the over 4,000 animal species that call the forest home.
The park is being managed by 8 different administrations: Chełmowa Góra, Dąbrowa, Dębno, Jastrzębi Dół, Klonów, Podgórze, Święta Katarzyna, and Święty Krzyż. Each administrative districts has its own respobsibilty to protect the natural, cultural and landscape value of the park. 
In order to further protect the park, human activity is prohibited in about 23% of the area.
These national parks do not offer the same service. Each has its own unique experience. However, they are all awesome and provide a perfect escape from the hustle and bustle of life, bringing you closer to Mother Nature surrounded by peace.