Exploring Lower Silesia Province
Poland welcomes millions of visitors annually but only a few thousands add a visit to Lower Silesia Province into their itinerary. That's a pity. This region, in the southwestern part of Poland, has plenty of exciting things to see and do. The area has been at the crossroads of European cultures and conflicts for many years. The seat of power in Lower Silesia has changed hands countless times hence it is home to lots of interesting monuments and heritage sites.
Skip the more popular Polish tourist destinations such as Krakow and Warsaw and enjoy a trip to the Southern part of the country with loads of hidden gems waiting to be explored. The country's capital, Wroclaw, is a beautiful city with one of the largest and most vibrant central squares in the country. Learn more about the capital's tumultuous past as well as its rebirth – a history that surpasses almost all Polish cities.
The farms, mountains, and lush green forests in the rolling Silesian countryside offer great picture taking opportunities. The Karkonosze range offers some of the best skiing and hiking in the country. With more than 100 castles and palaces, fascinating churches made from wood and clay, historical architectures, and thermal spas, Lower Silesia Province will leave you spoilt for choice.
Here's why you should make Lower Silesia Province your next vacation destination in Poland.
Wroclaw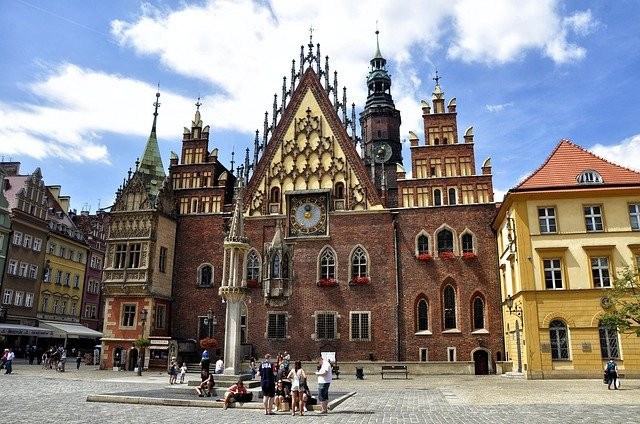 Many visitors will most likely start their tour of this region from Wroclaw, the capital of the Lower Silesia Province. The city is modern with an international airport. You can hire a car and head on fantastic road-tripping. Wroclaw is a small university town. The students give the city a more trendy and energetic vibe.
With over 1000 years of history, the city has been a part of many Kingdoms including Bohemia, Prussia, Austria, Germany, and Poland. More reason why you'll find lots of architectural buildings, and museums scattered all over the city. The city also hosts a fair number of colorful festivals and events annually. Fondly called the Venice of Poland with more than 100 bridges, do not miss out on taking a boat trip while holidaying in Wroclaw.
As you wander through the city, you'll find lovely dwarfs in strategic corners. Many people visit Wroclaw for an activity known as dwarf hunting. Good thing is that you can take one back with you as a souvenir.
Check out the 13th century Market Square, Europe's largest and oldest squares; visit Ostrow Tumski, Wroclaw's oldest quarters; and do not miss a performance at Centennial Hall. There are lots of interesting sights to see here.
Wroclaw was named the European Capital of Culture in 2016 for a reason. The city is a perfect mix of history and modernity. Nightlife entertainment has never been more fun and vibrant. Bars and nightclubs make this city a great spot for party mongers.
Try out the traditional restaurants where you can enjoy tasty Polish cuisines such as dumplings and pork dishes. Vegans are well catered for as well. The restaurants serve Sauerkraut and dishes of fresh vegetables are available as well. The city can be explored on foot thanks to its compact size.
Ksiaz Castle in Walbrzych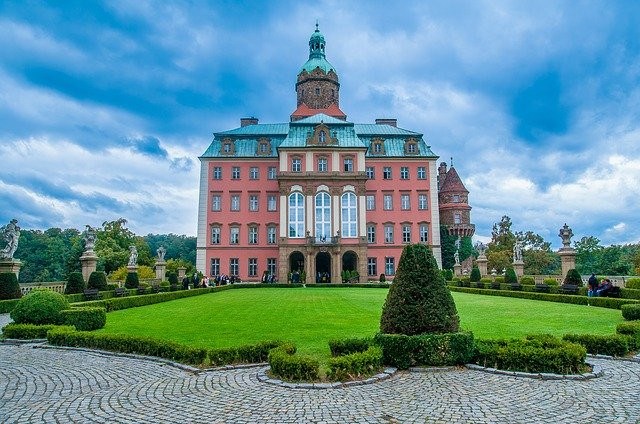 Walbrzych is home to Ksiaz, one of the most significant castles in Poland. Sitting all pretty atop a hill and surrounded by lovely gardens, Ksiaz Castle dates back to the 13th century. The castle has served as a residence for many royal and wealthy families. It has also undergone a series of renovation works to make it what it is today.
The castle was taken over by the Nazis during the Second World War who at the time embarked on a project called Project Riese – the construction of a massive underground bunker and tunnel system. A walk through the tunnel system gives you an account of how the Nazis operated at the time. Here, you'll find an escape elevator shaft used by Adolf Hitler alone, a communications center, and several rooms.
The Nazis also made away with lots of valuables in the castle while many more were destroyed. After Poland regained ownership of the castle, the damage was catastrophic. The castle was restored to its former glory. Now visitors can admire the castle and its stately rooms and valuables.
Ksiaz Castle is an interesting sight to see. Avoid queues and buy the tickets ahead of time online.
Church of Peace in Swidnica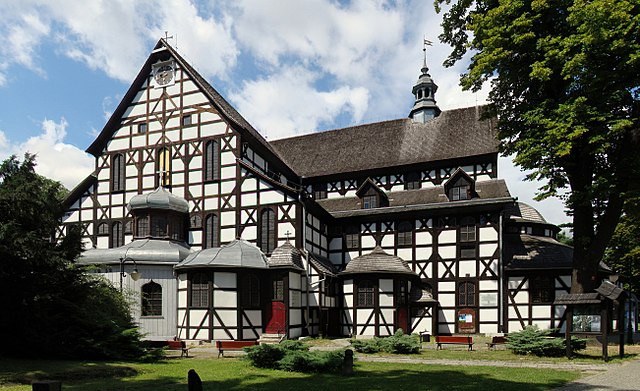 In Swidnica lies an architectural masterpiece that will blow your mind away. The Church of Peace is a wooden church founded based on the terms of the treaty (the Peace of Westphalia in 1648) that the Catholic Holy Roman Emperor, Ferdinand III of Habsburg, had accepted. As stated in the treaty, the church must be completed within 12 months. Unlike other traditional churches, the Emperor insisted that the church should have neither a tower nor a bell.
From the outside, the church has a magnificent look but wait until you step foot inside. this baroque-style building features hand-carved wooden figures and religious motifs. Major highlights of the interior are the organ and the pulpit.
Explore the church's cemetery to see ancient headstones. Spend time with Mother Nature by wandering through the woods adjacent to the structure.
Also, be sure to attend the exhibition hosted by the church. At the expos, visitors will stand a chance to explore centuries-old items including paintings, Baroque liturgical vessels, Bibles, and epitaphs. Tourists will have a swell time here.
To get the most of your time here, you can take private tour from Wroclaw.
Hiking in Karkonosze

Lower Silesia Province boasts a wide range of entertaining activities. Mountain lovers and hiking enthusiasts should find their way to the southern part of the region. In this part, you can enjoy hiking to the fullest. Hike through Karkonosze or any other mountain range nearby. The trails are well laid out with detailed signposts. Along the trail, you'll find a few spots where you can rest.
Start your hike from either Szklarska Poreba or Karpacz. It is however important to note that these spots attract a massive crowd annually, but if hiking is your thing, you can find the right trail here.
Szczeliniec and Bledne Skaly
Yet another incredible spot for hikers. If you're looking to catch stunning views from an unimaginable height and don't have much vacation time left, a day trip to this mountain range is ideal. These hikes are popular amongst local visitors and tourists alike.
Szczeliniec has grown in popularity for its unique rock formations. Also, there is a refuge where you can relax and unwind at the peak of the mountain. These mountain ranges are extremely popular among hikers. Want to try out some adrenaline-pumping activities? Check out these mountain ranges
Old Town Jelenia Gora
Home to less than 100,000 people, the city of Jelenia Gora is another beautiful destination. This community features a good number of palaces and townhouses which date back to the Middle Ages, the Renaissance periods, and the Baroque periods.
One of the popular tourist attractions here is the Market Square surrounded by historic architecture. Many travelers visit Jelenia Gora to see its many wrought iron statues. These statues are scattered all over the city. A useful travel tip is to make sure you wear comfortable shoes for walking. The streets of the Old Town are steep and cobbled stoned.
Red Baron Museum and Hotel, Swidnica
The history of the First World War will be incomplete without mentioning Manfred von Richtofen, popularly known as Red Baron. He was a professional fighter pilot. He was nicknamed Red Baron because his fighter jets must be in red paint. His residence is right next to the Red Baron Hotel – a great place to spend the night.
Right in the garden sits a replica of his fighter jet. The hotel itself is an exhibition house as it is stocked with books, documents, memorabilia, and photographs. The rooms are intricately designed. The library is open to the public. Visit the Red Baron museum to find learn firsthand the role Red Baron played during WWI.
Rudawy Landscape Park and the Colorful Lakelets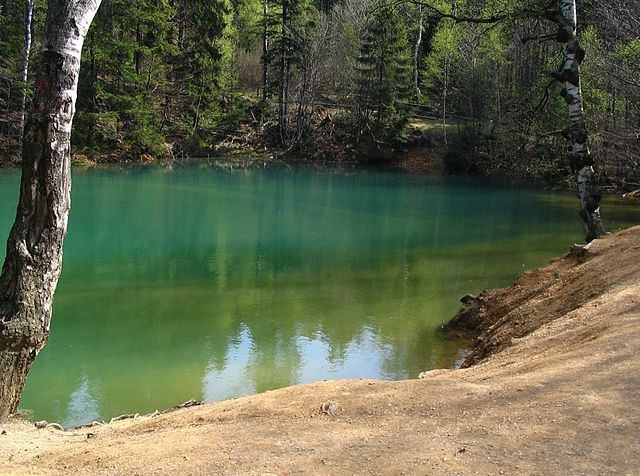 Rudawy Landscape Park is beauty extraordinaire. The park oozes natural beauty. Sad thing is that tourists are yet to find out about this exquisite gem. Here you will find colorful lakelets. These lakelets were created as a result of mining activity so they aren't entirely natural. The most striking part of the water is its beautiful colors.
When to Visit?
To get the most of your trip to the Lower Silesia Province, visit between May to October. Winters are snowy and very cold; however, there are lots of amazing activities lined out for visitors at this time. No matter the time you visit this region, you will be well catered for.
Not only that, you will return home happy and satisfied, whilst looking forward to a return trip to this province for yet another dose of remarkable holiday experiences.
Are you still thinking about visiting Lower Silesia? Make sure you visit this region on your next trip to Poland. The trip will be worthwhile.