Exploring Ojcow National Park | Day Trip From Krakow
Choosing Krakow is indeed a great choice for your next vacation. You've probably visited the most popular attractions in Krakow, and with more vacation time on your sleeves, you might begin to wonder, what else is there to do?
How about taking a tour outside the borders of Krakow? Leave the hustle and bustle of city life behind for an exciting time with Mother Nature. Enjoy the chirping sounds of birds and feel the undiluted fragrance of blossoming flowers. Take a trip to a place where you can relax and unwind among nature. If this all you want, then you might want to consider taking a private tour from Krakow to Ojcow National Park.
Because no other destination in Poland fit this description than Ojcow. With a reputation as Poland's smallest national park, Ojcow National Park is surely a fascinating place worth visiting. It's filled with extraordinary things.
This park is a popular place amongst local visitors and tourists, for very good reasons. National parks are educative for kids and help the society see the need for promoting a healthy, greener environment. At the end of the trip, visitors will be more conscious of their environment.
More so, national parks are a great place to relax, particularly for those two love birds looking for a great place to spend quiet time amid nature. National parks are also perfect leisure spots for families, solo travelers, and adventurers.
Why Visit?
Suppose you are holidaying in Krakow and would like to explore a rather extraordinary park, spend time amongst nature, or just get far away from the hustle and bustle of city life. In that case, you simply can't miss the pure beauty of Polish parks, amongst which is the Ojcow National Park.
Here is why millions of people visit the park in droves annually.
Easily Accessible from Krakow
Located just 24 km away from Krakow, getting to Ojcow is easy. On top of that, the scenery as you journey your way to the national park is mind-blowing. Your experience starts even before arriving at the park. In order not to miss out on any of the action here, book a private tour. Your tour guide will take you to the most memorable spots in Ojcow National Park.
Natural Landscapes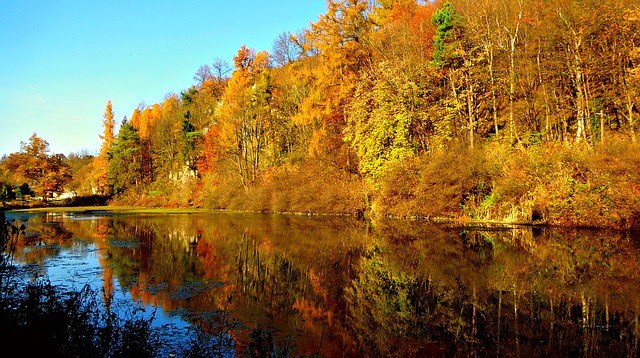 The fauna at the park is out of this world. You'll find lots of flowering plant species worth admiring. In addition to the over 1000 species in the park, there are also more than 130 species of birds. The park is home to rare flowering plants, including the great horsetail and Silver Birch. These are some of the endangered plant species in the world today. It will be hard to come across such fauna anywhere in the world.
If you are keen on seeing the extraordinary beauty of this park's biodiversity, plan your trip in Spring months. At this time, you can admire the blossoming flower, feed your eyes with the array of colorful flowers, enjoy the sights of the over 500 species of butterflies cruising around, and feel the lovely flower fragrance in the air.
Do not forget to bring your camera along for some lovely pictures. After an enjoyable time exploring the national park, find your way to Kawiarnia Niezapominajka, a little coffee shop for some finely brewed cups of coffee and cake.
Spring is a great time for a family vacation to Ojcow National Park. Kids will learn more about the different flower species and what it truly looks like.
Castle
Do you love to explore the residence of ancient kings and queen? Ojcow National Park will treat you to one of the finest Polish castles. After taking the much-needed rest, set out to explore the Renaissance castle at Pieskowa Skala.
Built by King Kazimierz the Great, the castle is surrounded by a defensive system known as "Trail of the Eagles' Nest." This historical castle has housed countless kings and witnessed many changes. Every king who ruled within the four walls of the castle left at least a mark on it.
Step back in time as you explore this castle. In addition to the castle's captivating beauty, history buffs will enjoy a tour of the castle. Get your smartphone and camera handy so that you can capture every moment. No matter the season of the year, this castle remains beautiful year-round.
Hiking

No other activity brings you closer to Mother Nature than hiking. Ojcow National Park is home to a few hiking trails that take you through the lush forests of the park itself. Even if you decide to hike the trails without a guide, you will hardly get lost. This is because the trails are properly marked.
Adventurous hikers will enjoy every minute of their time spent here. The trails are simple to follow, with some leading you to Ojcow village itself where you get to experience authentic Polish culture as well as enjoy a traditional meal.
Ojcow village is a small sleepy village with a limited number of tourists visiting annually. On getting there, you will be surprised to see how friendly the locals are. Locals are friendly and wouldn't mind starting a conversation with you. So while you are trying to look for the right spot for that sumptuous local meal, locals will make you feel like a celebrity. In other words, you will be much appreciated and respected.
Hiking isn't a year-round activity here. The best time for this activity is between May and September. Spring and summer bring with it lovely scenery of blossoming flowers and stunning landscape. Visit during autumn allows visitors to enjoy the paths laden with a carpet of gold-red leaves.
As soon as you enter the park, you will leave the world behind you. You need to experience the park firsthand. Take a deep breath, relax, and admire the stunning beauty right in front of you. No doubt, holidaying in Krakow promises to be an amazing experience, but including Ojcow National Park in your itinerary will make the trip stay etched in your mind for a lifetime.
The Best Travel Resources
Booking.com – very good global booking engine, they have a very comprehensive database of locations and hotels to choose from.
HotelsCombined – hotel booking site focused on finding you the best variety of rates. Save you time by looking at hundreds of providers.
Get Your Guide – great platform to book endless
activities, tours and tickets for attractions across the world.
Discovercars.com – price comparison and bookings website for cars, at very affordable prices, one of the best on the market.
Omio – great platform for booking trains, buses and flights in Europe.