Bialowieza forest is one of the most beautiful places in Poland. Europe's primeval forest is a home to 800 bisons, the largest land mammals on our continent. Bialowieza forest has been designated as Unesco World Heritage Site and Natura 2000 site and is protected by the EU Birds and Habitats Directives.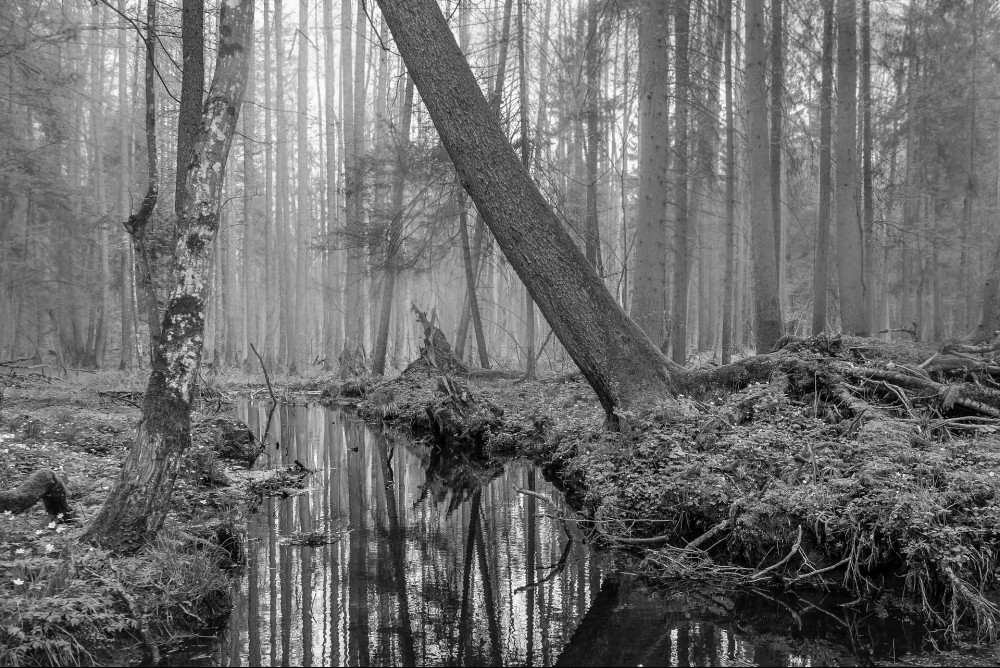 1. What does bialowieza mean?
Bialowieza means "White tower" and is named after the polish village Bialowieza located in the middle of the forest.
2. Individually named oaks
The forest has ancient oaks, some of them individually named such as Great Mamamuszi, The King of Nieznanowo, The Guardian of Zwierzyniec and many more.
3. The Bialowieza forest is a divide between Poland and Belarus.
It is located on the border between Poland and Belarus. The Białowieża Forest World Heritage site covers a total area of 141,885 ha.
4. The complex holds the largest populations of Bisons.
In the past, bisons used to live all over Europe but many bisons were exterminated and Bialowieza forest became home of the last refuges. During World War I, occupying German troops killed 600 of the European bisons in the Białowieża Forest for sport, meat, hides and horns.
5. Bialowieza forest is not pristine.
The Bialowieza forest has been formed by people for agesand parts of natural forest constitute about 20%. The proud ancient forest, which many have already seen, continues to protect it's most valuable natural treasures.
What to see?
Nature and forest Museum in Bialowieza National Park- theoldest museum in the Polish national parks, modern museum about nature ranging from zoology, through botany ending with historic use of the forest. It's a great way to learn more about the forest and its inhabitants. Definitely worth visiting.
Animal Park in Bialowieza forest- best chances to see bisons and several other species including wolves, elks, roe deer and more. You get the chance to observe major wildlife up close.
Take Bialowieza National Park Tour and have a fantastic walk in the forest. The walk in the protected area of the forest allows you to learn various things about plants, animals living in the forest and history of the park. Please note that can be entered only with licensed guide. In Białowieża there are several offices offering guide
services, and the nature reserve can be visited in several ways.
How to get there?
If you take flight to Warsaw, Bialowieza forest is located about 3h drive from there. You can hire a car, book a taxi or come by bus.
Where to stay?
Bialowieza forest is huge area and local villages and towns offer great variety of accommodation. We are sure you will find something reasonable here. Discover wild and beauty among ancient forest.