Wolin Island – Dreamland of the Vikings
Even if Wolin island has never been on your bucket list, maybe it's time to add it there. Poland is a beautiful diverse country and travelers tend to visit places like Krakow, Warsaw or Zakopane, often unfairly overlooking Wolin's island. Despite its small size, it offers various natural, historical and recreational attractions. It is home to the Wolin National Park with the highest cliff coast in the country, Wolin's city with a rich history and the bustling town of Międzyzdroje. And that's not all – you can be sure that on this island you will not feel like a lost stranger and you will discover something special for yourself!
Wolinski National Park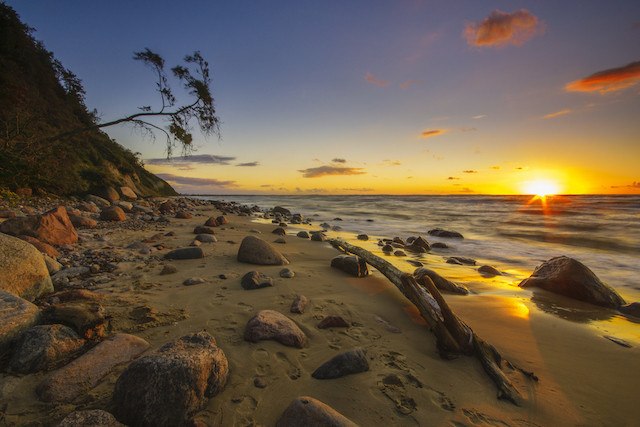 The Wolin National Park is an area of outstanding natural interest which covers over 10,000 hectares. Perched between the Szczecin Lagoon and the Pomeranian Bay park is the home for numerous animals such as red deer, wild boar, the sea eagle, and squirrels.
It would take several days to cover all its many delights, but a good cross-section can be seen without venturing too far from Miedzyzdroje. If you fit enough, the best way to explore the park's beauty is by bicycle, and the best scenery can be seen by following the red trail. Other great attractions of the park are the country's highest cliffs, stretching for 15 kilometers along the coast.
This is a place that can not be missed. From the edge of the highest cliff Gosan, you can admire the nearby Międzyzdroje, as well as Świnoujście and the German part of the island of Usedom. Keep your camera handy as here you can Capture sunset scenes in vivid color. If you are traveling with kids, you should pop into a small European bison reserve. The reserve is home to a few wild deer, some eagles, and wild boars.
Reserve is located near Miedzyzdoje, and you have to get there on your feet, covering a distance of about 1300 meters. A regular admission ticket costs 5 zlotys, and a reduced one 3 zlotys. Excellent place to actively spend your time around.
Turquoise Lake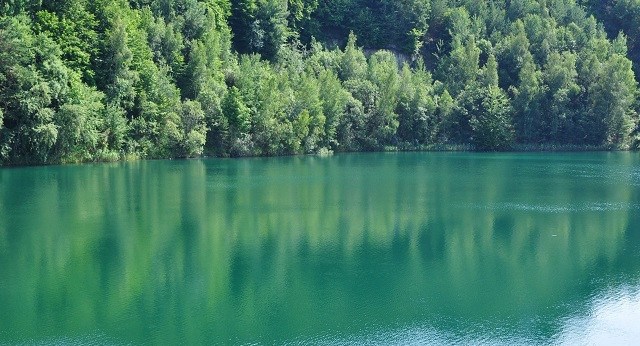 The Turquoise Lake is a small, artificial reservoir named after the blue-green color of the water. When Germany owned the island, there was a chalk mine here which is now the lake's bed and in combination with light, it gives the surface a fantastic color.
You can wander around this beautiful lake, through the lovely forest in seclusion, surrounded by the birds chirping. If you decide to visit this picturesque place, remember that swimming and fishing are prohibited in the lake.
Island Karsibor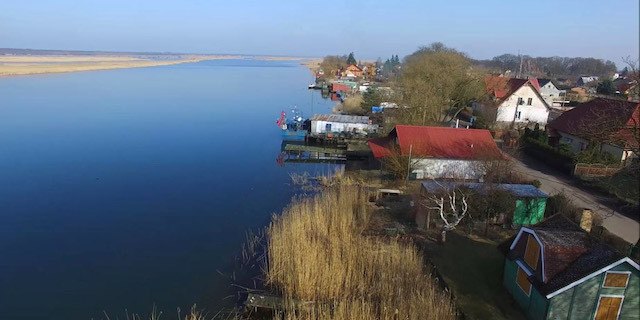 This place is basically not located on Wolin's island but I think it is worth mentioning because of its proximity and exceptional character. Once you crossed a small bridge, you will find yourself in an utterly different world. Imagine a tranquil, relaxing place where cows graze in the meadows, there are almost no cars on the roads, and small houses are decorated with gardens and colorful shutters.
Yes, this place is real, and it's not a hoax. Historic Karsibór is a former Slavic settlement situated on a medieval trade route. You can find here a small church, a monument to the RAF aircraft carriers, but what is most delightful is the backwaters surrounding the island, which are home to many birds.
Visitors don't come here too often, and it is one of the most charming corners of the Wolin Island area. If you seek relaxation amid nature, that might be the place to be.
Village of Viking & Slavs in Wolin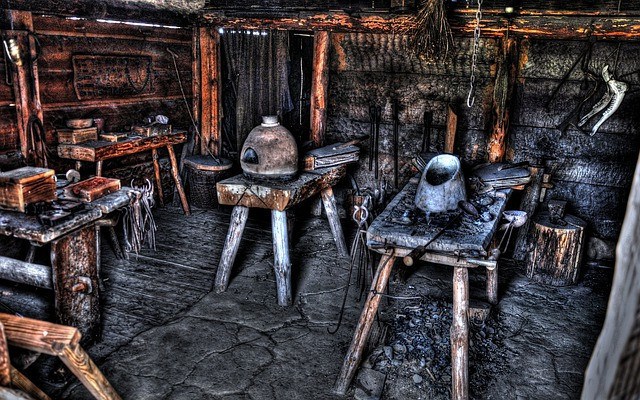 Although the Center of Slavs and Vikings is not precisely on the Wolin Island, but on a small island on the Dziwna River near Wolin's village, this place surely should not be missed during a trip to this part of Poland.
The place has an extraordinary character, and when you cross the impressive wooden gate, you have the impression of being in a different world. It is an open-air museum where every history lover will fall in love, especially the medieval one. There are plenty of attractions such as medieval huts, gates with embankments, and recreated quay with boats.
At the Slavs and Vikings Center, you can experience how people lived and worked in the past. You can watch craftsmen's work, touch and examine tools, see replicas of huts, and their furniture, taste medieval food and drinks or talk to people who have an excellent knowledge of Slavic culture.
That's not all! If you want to experience a real adventure, go to Wolin at the beginning of August. The Viking Festival is organized on the first weekend of this month. Viking lovers flock from all over Europe to watch the reconstruction of the battles, trade, and have fun together. Come and feel the atmosphere from a thousand years ago.
Miedzyzdroje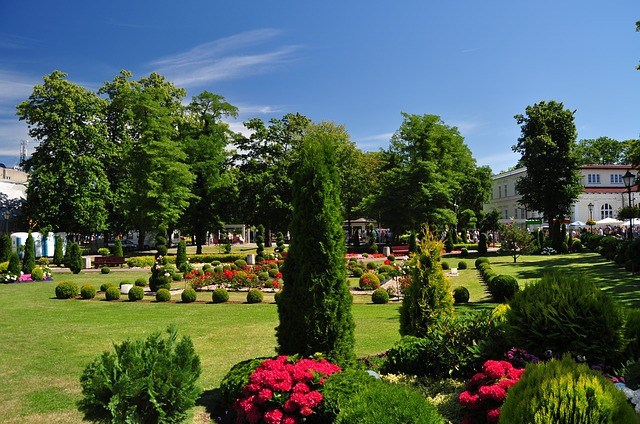 Now I can be a bit biased because this is where I saw the sea for the first time. Being here brings back a lot of memories from childhood -colorful towels, boxes for sandwiches, sweet buns, fried fish, and all days spent in the water. But why is it worth visiting Miedzyzdroje?
This quaint town offers clean sandy beaches, the best hiking trails in the area, a night vibe, and great views both of the town and other parts of the island. Here you can walk along the 395-meter-long pier while sipping a cold beer. Cinema and theatre lovers will be impressed by the promenade of stars where many famous, mainly polish characters left their fingerprints.
This is a place where the city's entertainment life takes place; there are numerous bars and restaurants where you can have a feast. You can base yourself at villa 777 Krasickiego for your stay in Miedzyzdroje. Located just about 400 yards from the sandy beach, the lovely villa offers beautiful rooms, tasty breakfast, and convenient accommodation at competitive rates. Międzyzdroje is the right place for a getaway for families or couples- everyone will find something for themselves here.
Swinoujscie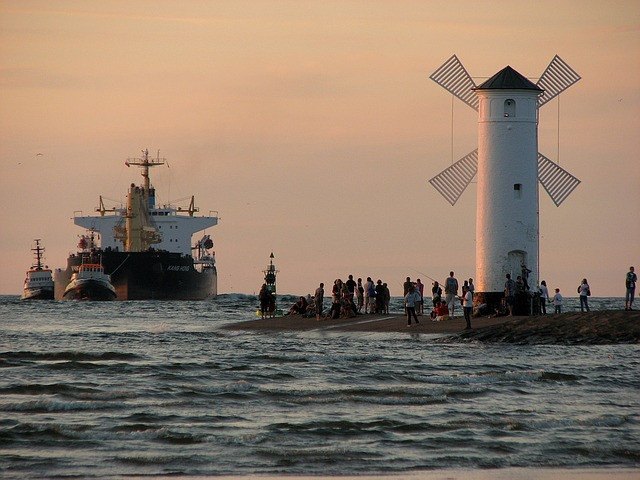 The city itself is impressive – scattered on three islands: Wolin, Karsibór, and Uznam town of Swinoujscie attract a crowd of tourists annually. Visitors hungry for the warm sea-water enjoy their stay over Poland's broadest beach, catching a sea breeze.
Besides, you will find many attractions such as Angel's fort, beautiful historic tenement houses, lighthouse, charming villas, etc. While you here, you will have the opportunity to cruise to the part of Usedom's island. Don't miss the top-rated attraction of Swinoujscie Stawa Młyny, which is an official symbol of the city. The beacon in Windmill's shape is known for being featured on the town's postcards and is a popular part of guided tours around Świnoujście.
Excellent spot for taking photos. Apart from the previously mentioned Fort Angel, history freaks should check out as well Fort West and Fort Gerhard. Don't be surprised if you meet the crowd there. When visiting these places, you will see bunkers, touch a bomb, or a launcher.
For sure, these places are worth a visit. A must-visit place for tourists visiting Swinoujscie is Lighthouse; take an opportunity to climb up the tower. Stepping onto the balcony will leave you speechless because the views are really amazing.
Hanged Man's Hill
The name doesn't sound appealing, but it is worth giving a go for historical reasons. On the Hanged Man's Hill, you will find a burial mound from the 9th-10th century, one of the oldest early medieval necropolises in Western Pomerania. It is a fascinating archaeological reserve that was created as a concept of the executions of criminals.
On this peak, you can find an information board which briefly describes this place. Great places to learn how criminals and pirates were executed back then.
The Underground City of Wolin Island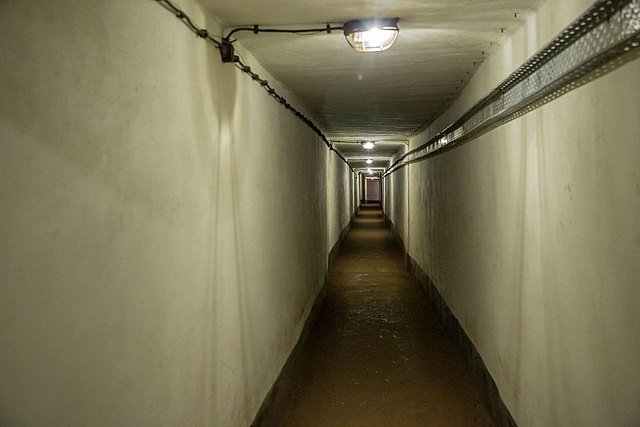 Ivar55 Wikimedia Commons
The top-secret underground command post consists of five massive bunkers connected by a kilometer of corridors. During World War II, powerful cannons stood here, protected by hundreds of tons of concrete, to secure the Kriegsmarine base in Świnoujście.
Today you can travel back in time and learn about the Cold War's remarkable history – a conflict that was to plunge Poland into the hell of nuclear strikes! You will get a chance to see firsthand a fully equipped machine shelter where some devices work until today!
The complex tour takes approximately 90 minutes, and entry to the site is only possible with a guide. You can't miss it if history is your passion! A great adventure for anyone of all ages!
Wolin Town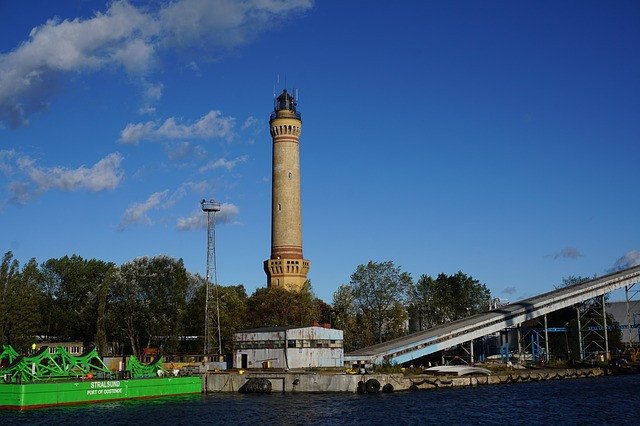 Wolin is a small town with a centuries-old history, located at the edge of the strait of Dziwna. The entire Wolin Island took its name from the city's name, and this is no coincidence because the town was known throughout Europe in the past. One thousand years ago, Wolin was an old Slavonic castle of Wineta and one of Europe's largest cities at that time!
Wolin was recognized in Scandinavian mythology as a dreamland of the Vikings – Jomsborg. Therefore the town is associated with the Vikings, mainly due to the annual Slavs and Vikings Festival. Although this town nowadays plays a slightly smaller role than in the past, it might still be worth a visit.
The Best Travel Resources
Booking.com – very good global booking engine, they have a very comprehensive database of locations and hotels to choose from.
HotelsCombined – hotel booking site focused on finding you the best variety of rates. Save you time by looking at hundreds of providers.
Get Your Guide – great platform to book endless
activities, tours and tickets for attractions across the world.
Discovercars.com – price comparison and bookings website for cars, at very affordable prices, one of the best on the market.
Omio – great platform for booking trains, buses and flights in Europe.