6 Reasons Why You Should Visit Krakow Over Prague
When you book a weekend getaway in northern Europe, it is hard to predict what to expect. Great weather, welcoming atmosphere, vibrant nightlife, dining scene, history, and culture. So you need a destination that offers a bit of everything. A compact city but fully packed with everything you need for a vacation experience that will remain etched in your heart forever. A place with activities to do outdoors when the weather is friendly and indoors when it is not. No other city fits this description than Krakow.
Prague is undoubtedly, the most visited city in the Czech Republic. But you don't have to visit the Czech Republic to explore Prague. The city has its own unique version in Poland called Krakow. While many travelers who have been to Prague will attest to its charm, beauty, and pleasant weather, Krakow is equally amazing, if not better. 
The vibrant history, friendly locals, a castle that's just as magnificent as Cinderella's castle, and cobblestone streets lined with horse-pulled carriages make Krakow a charming travel destination.
Our Pick
Mercure Krakow Fabryczna City
Do you want to stay in a 4-star hotel that offers a luxurious experience?
Mercure Krakow Fabryczna City is the perfect place to stay while you're in town.
When you stay at Mercure Hotel Krakow, you'll enjoy a delicious meal at restaurant, relax in the fitness center, and take advantage of convenient private parking.
You'll have the best possible experience when staying with Mercure, as they offer a great value for your money, so you can save on your travel expenses.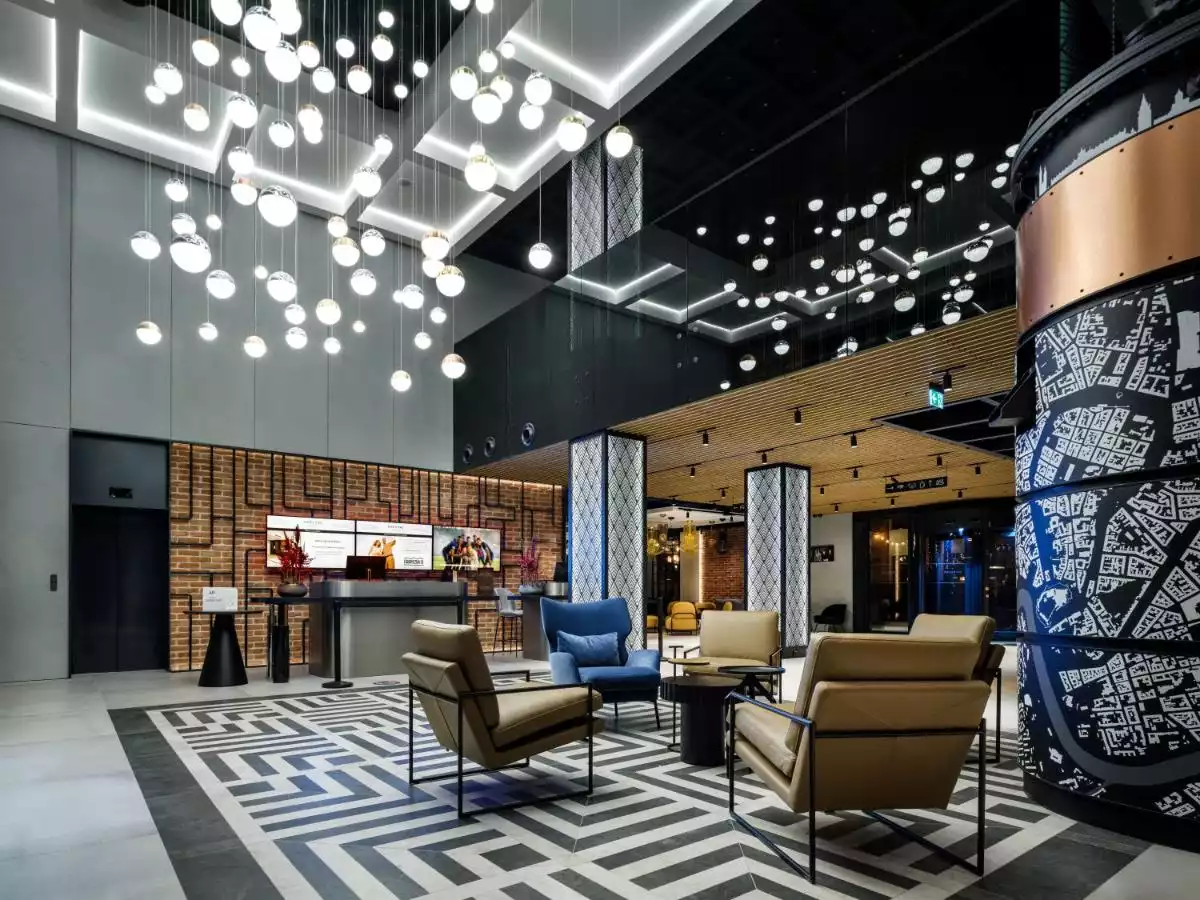 Negotiating Krakow
In terms of size, Prague is bigger hence the reason why it sees a higher number of tourists than Krakow. Krakow, on the other hand, is smaller, thus easy to navigate. One of the best things about Krakow is the fact that getting around is not so difficult.
Nothing compares to navigating this beautiful city on foot. It is no more than 2km in circumference, so it is extremely compact. Apart from the fact that it helps you save money, it gives you an authentic feel of the city. It's a rather unique experience compared to hopping from one bus or tram to another.
The Old Town, Krakow's most popular tourist site, holds the status of a World Heritage Site by UNESCO. Another exciting part is that almost all the attractions are a relatively short stroll from each other. It's a destination that will leave you wanting more.
Why Choose Krakow over Prague?
Sadly, Krakow is a bit under the radar when it comes to top destinations in Europe. If you are deeply in love with arts, history, and culture, Krakow is the place to be.
While Prague and Krakow are a bit similar in many ways and just as beautiful, Krakow is much better. These reasons are more than enough to convince you to visit Krakow instead of Prague.
Below are reasons why you should visit Krakow over Prague.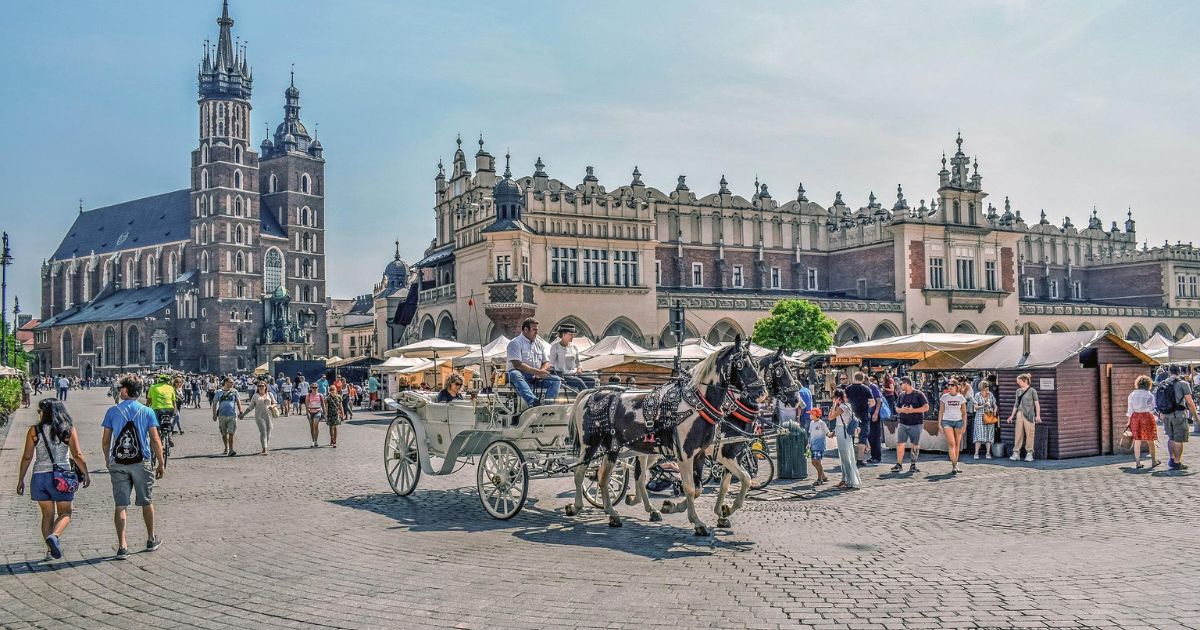 #The Old Town
Just like in Prague, tourists are more drawn to the Old Town than any other place in Krakow. And when it comes to beauty, it's hard to say which Old Town is more beautiful. They both have stunning buildings, lovely attractions, and scenic streets. But there's one stark difference. Krakow's Old Town is less crowded. 
Taking a walk through Krakow's Old Town is like a fantasy land. Stunning buildings and churches line the street. On a hill right next to the city center is a magnificent-looking historical landmark called Wawel Castle. 
Plus, Krakow is home to the largest market square in Europe. And right in the heart of the spacious and less crowded market square is a bell tower that rings on the top of every hour.
The Old Town is home to lots of Krakow's major attractions. If you are after a vacation experience like no other, you will find it here in Krakow's Old Town. 
#Fewer Tourists
In Prague, you'll find an insane amount of tourists surrounding a particular attraction, like the famous Prague Astronomical Clock, just to take a few pictures. For this reason, it is safe to say Prague is a busy tourist destination, attracting millions of visitors annually.
Of course, Krakow attracts tourists, but it is not as busy or crowded as Prague. No matter the time of year, Krakow never feels crowded. You can take a stroll through its busy streets without struggling through the crowd.
There is more than enough space for everyone to explore. Discover top tourist attractions, go shopping, and take pictures without trampling people and at your own pace. You also won't have to face long lines at attractions. 
Since it is less crowded, noise pollution is eradicated. Nothing will stand in your way as you explore the beautiful sights and sounds that Krakow has to offer.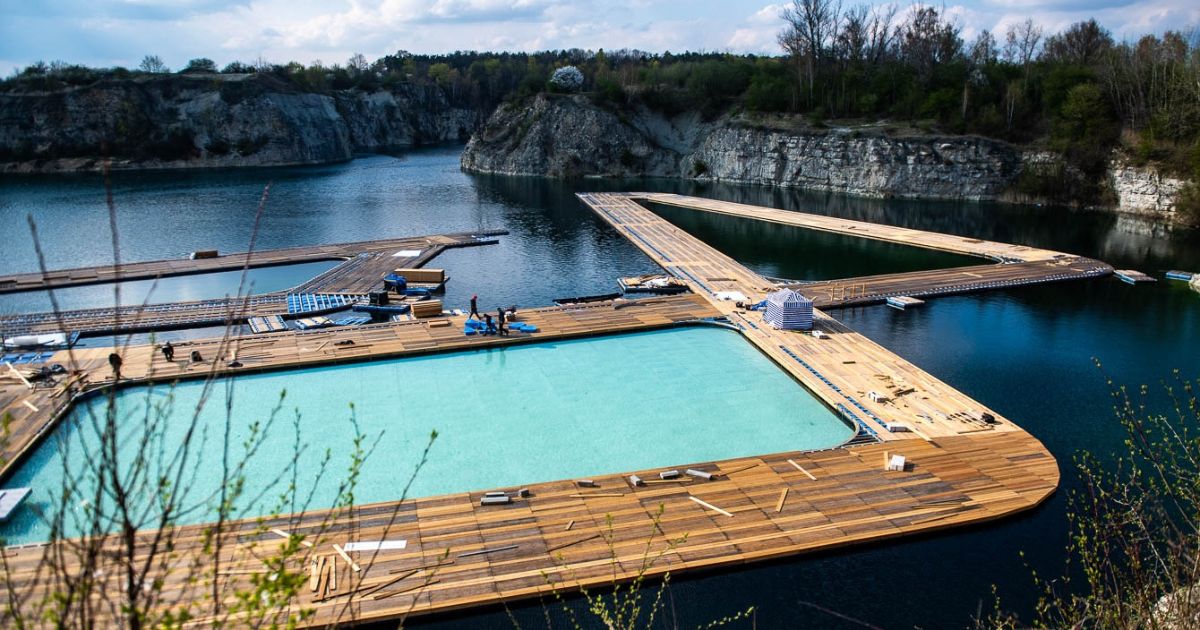 #Great Value for Money
One of the reasons why Krakow is a highly recommended destination is due to its low cost of living. Poland is one of the cheapest travel destinations in Europe. Accommodation, food, and local tours are more affordable when compared to Prague.
The savings can be used for shopping for souvenirs or a vacation extension if you have more time to spare. For a decent dinner, you'd hardly spend a little over $10. For local beer and a glass of wine, you'd be hard-pressed to spend $3. Entry to attractions is a lot cheaper compared to other European destinations.
And because it's incredibly cheap, travelers can ditch public transport like trains and buses and use private airport transfers instead. If you are looking to explore Europe on a budget, Krakow offers excellent value for the money.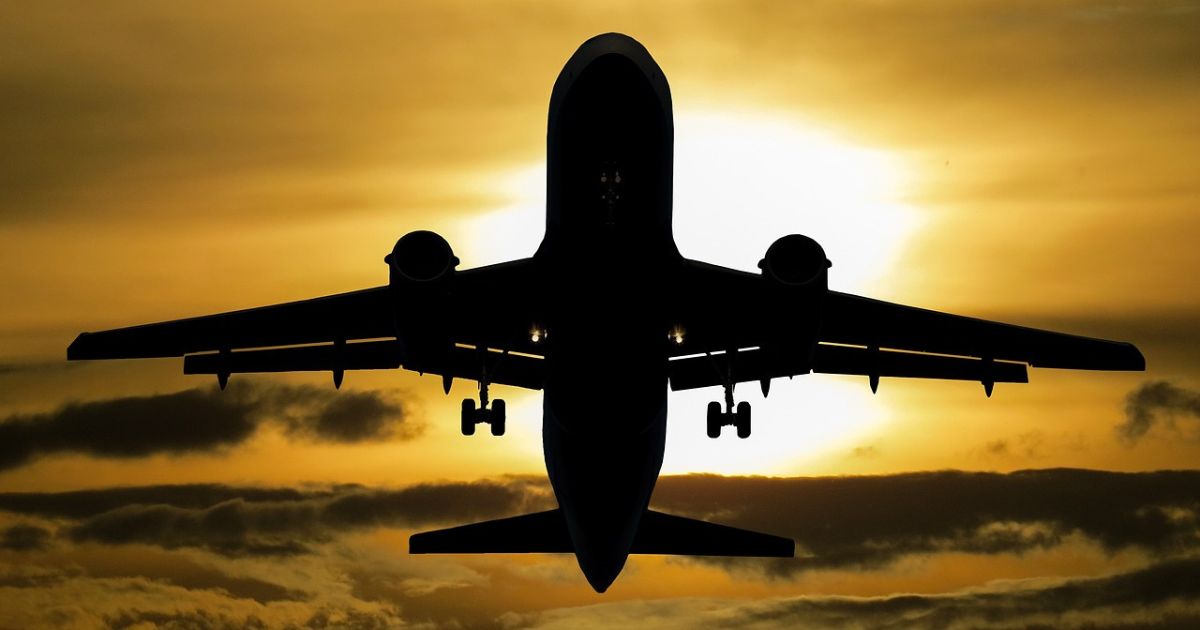 #Cheap Flights
The best part?
Exploring Kraków has never been more budget-friendly, with Skyscanner offering cheap flights starting from just £30! Don't miss this perfect opportunity to discover the magic of Kraków without breaking the bank. 🇵🇱✨✈️!!!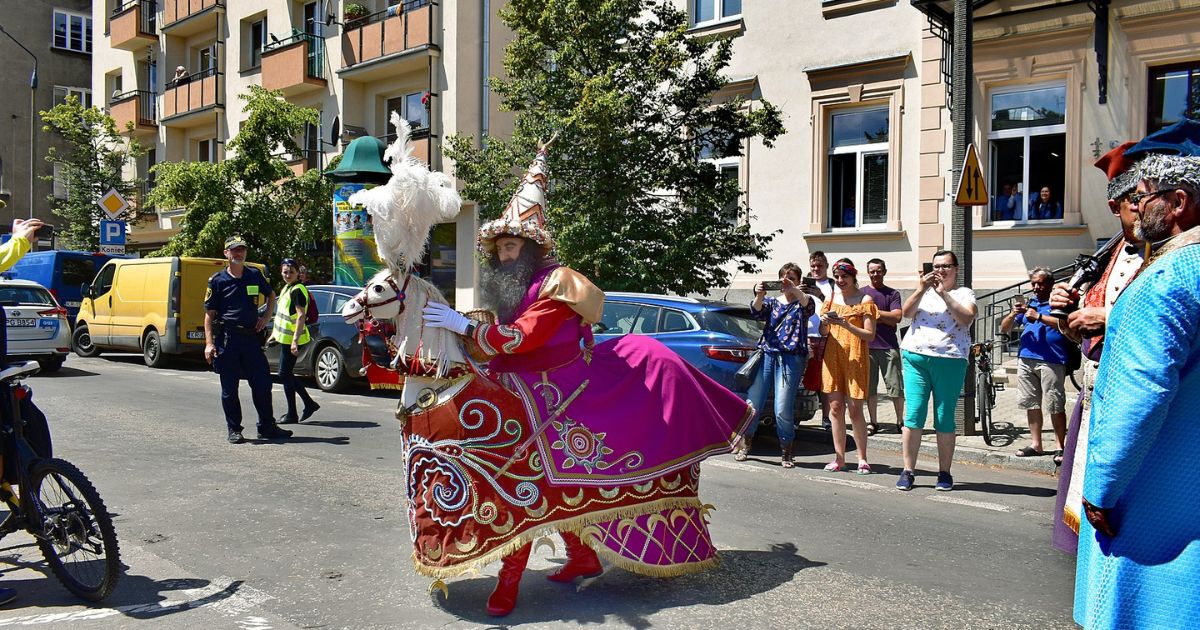 #Local Culture
For a destination where you'd get a firsthand experience of their local culture, look no further than Krakow. A visit to Krakow brings you closer to the locals. The people are quite friendly and hospitable. Not only that, but they are also approachable. If you have any questions, reach out to them. They are always eager to lend a helping hand.
Unlike Prague, where local tours are sometimes arranged by foreigners who have stayed in the city for a couple of years, walking tours around Krakow are organized by locals. Exploring the city in the company of a guide helps visitors get a much more genuine understanding of Krakow. 
The markets, restaurants, bars, and other social establishments are usually filled with locals. Rest assured that you will interact with locals more than visitors.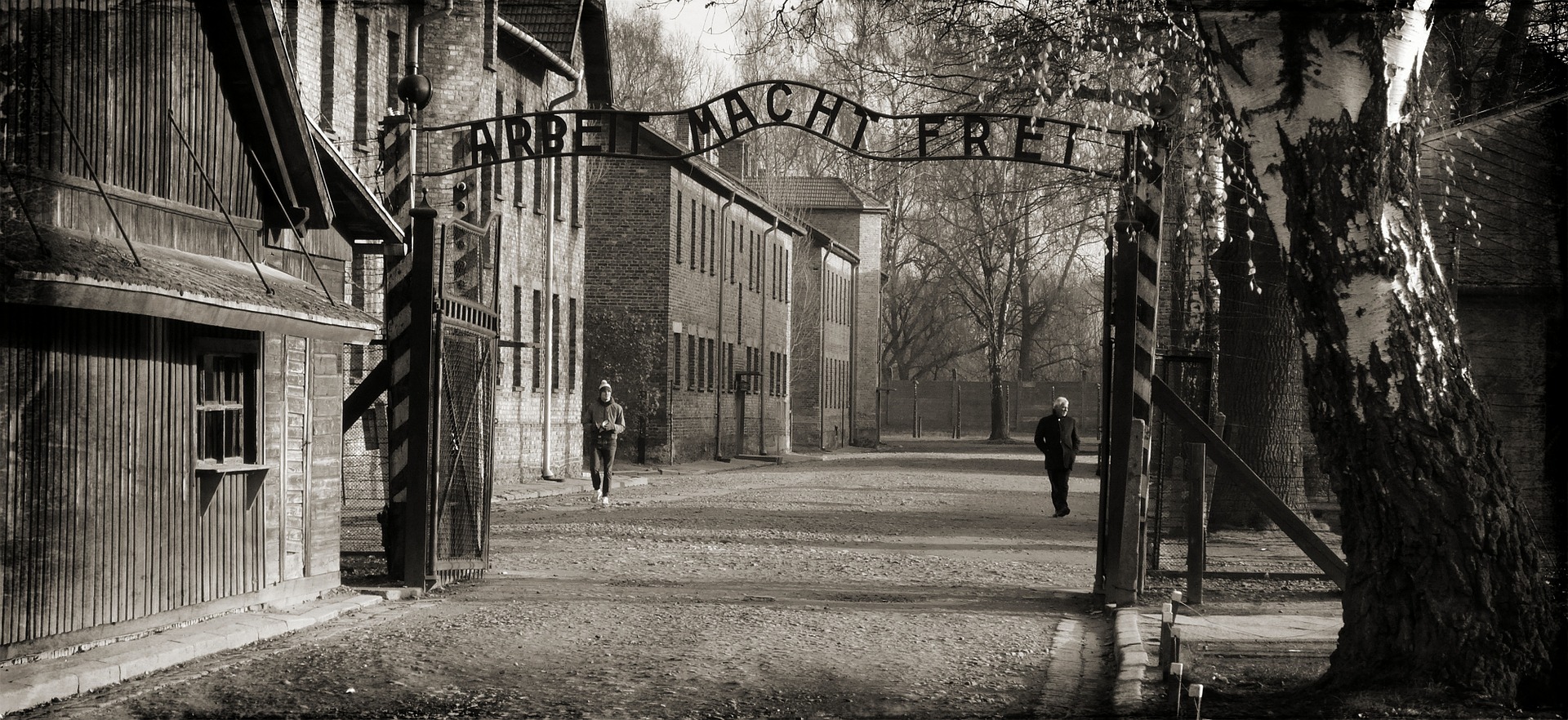 #History
Prague has its own fair share of history, but it is somewhat different. Many travelers visit Krakow annually for one particular reason: to catch a glimpse of its rich historical past. Every structure, street, and tradition in Krakow has its own story to tell.
No story about the Second World War would be complete without mentioning Krakow. The city is home to lots of ruins, monuments, and landmarks to learn more about the war. The city was the worst hit during the war. The Nazis invaded the city just five days after the war started.
After the invasion, the Nazis took over Wawel castle, and the Jewish community was sent to concentration camps, among which was Auschwitz. 
One of the more intriguing legendary tales is the one about Oskar Schindler – a German businessman who moved to Poland in search of greener pastures. He bought an enamelware factory where he employed over 1,200 Jews. At the time, he spent all his fortune bribing the Nazis to protect the Jews' lives working at the factory. 
Today, the Oskar Schindler's factory has been transformed into a museum, which you can visit by skipping-the-line. In the museum, you'll find lots of interesting stories about Schindler, the factory, and the Jews. Krakow is a great place to learn about history.
#People
Unlike Prague, where you feel touristy, and like a stranger, it is a different ball game in Krakow. Locals in Krakow are friendly and welcoming; just talk to them.
More so, locals appreciate tourists who can at least say a word in Polish. Learning and speaking a bit of Polish can be extremely difficult. But no matter how you pronounce the word, they will love you for it.
City Pass Krakow Card – handy card that gives you free access to various museums and public transport.
Take your hat off whenever you enter a building – be it a museum, bar, church, or an apartment.
Validate your ticket if you are using public transport
Book your activities ahead of time, even before you visit Krakow, if possible.
Explore hidden gems to see Krakow in an entirely different shade
Be sure to ask if you are allowed to take pictures and make videos while visiting a museum. While some museums prohibit the use of these gadgets, others charge a fee.
Free entry for some of the museums in Krakow on a specific day of the week.
City bikes are a popular way to get around.
It is illegal to drink alcohol in a public space.
Sample Polish food and drinks.
The best souvenirs await you at the market square. Here, you'll find a lot of shops offering locally made items.
If you are going to hire a car, be sure to follow traffic rules
Avoid smoking in public spaces.
Krakow is an underrated destination, no doubt, but not for long. It has a rich historical past and has endured its own fair share of misery, yet it offers a perfect mix of both old and new architecture. International cuisine, impressive architectures, cutting edge art galleries, vibrant nightlife, and great shopping has brought this city to the limelight.
The city wows visitors with its stunning attractions. Today, millions of people visit Krakow annually to explore the stunning architecture that lines its cobbled street.
The Best Travel Resources
Booking.com – very good global booking engine, they have a very comprehensive database of locations and hotels to choose from.
HotelsCombined – hotel booking site focused on finding you the best variety of rates. Save you time by looking at hundreds of providers.
Get Your Guide – great platform to book endless
activities, tours and tickets for attractions across the world.
Discovercars.com – price comparison and bookings website for cars, at very affordable prices, one of the best on the market.
Omio – great platform for booking trains, buses and flights in Europe.