10 Must-Visit Historic Towns in Poland
Many of Poland's towns and cities are bursting with history, from ghosts and haunted castles to magical places and treasures. Maybe magic's been dead since the middle ages, but countless towns in Poland have retained much of their Medieval character.
If you would like to experience such scenery, check out the list of 10 must-visit historic towns in Poland.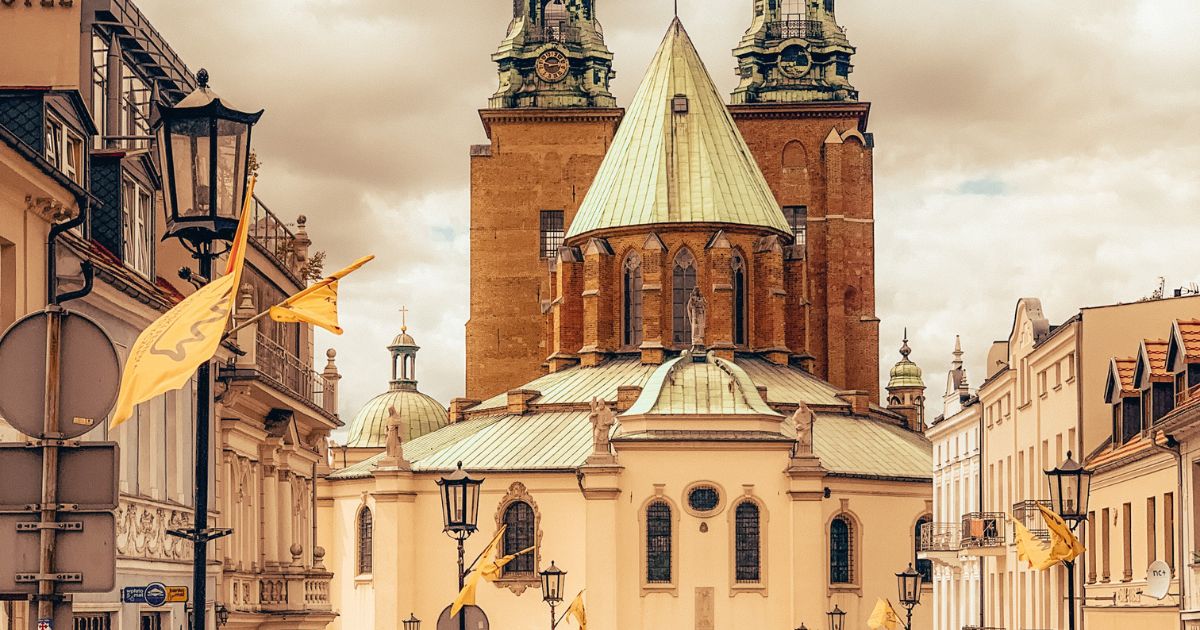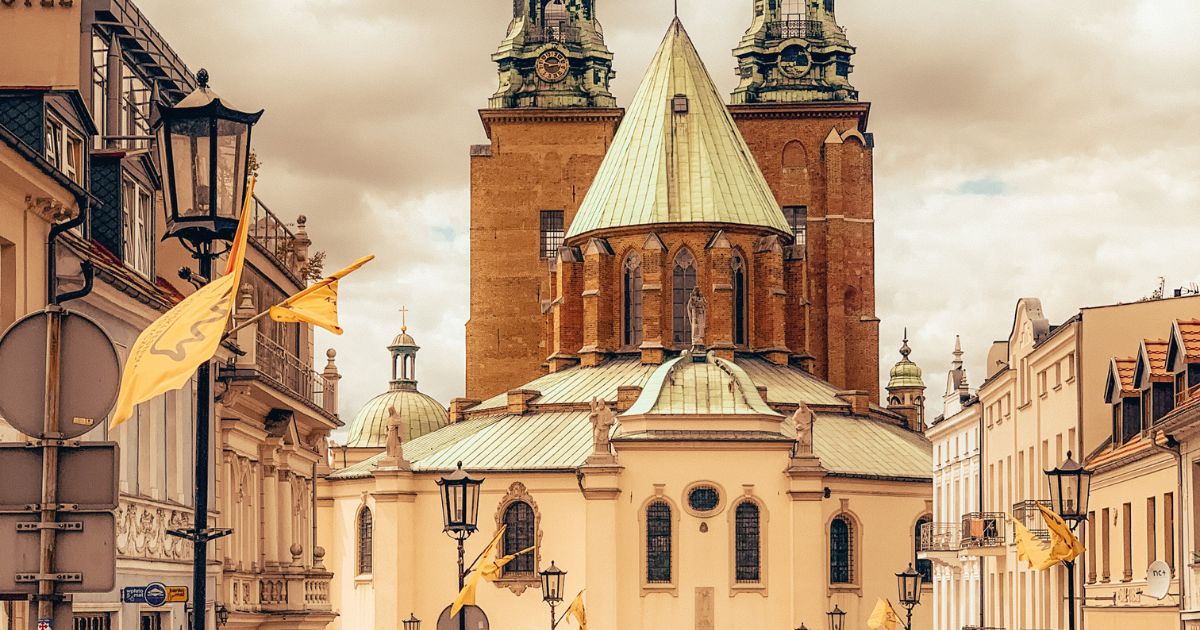 1. Gniezno
Gniezno is one of the most historic Polish cities. Beautifully situated between three lakes, the town is linked mainly to the history of Poland. First, Poland's capital lies at the crossover of the Piast Route, a tourist trail between Poznan and Inowroclaw, which highlights salient locations associated with the Piast Dynasty.
Nearly all historic buildings within its walls can trace their origins to the Polish state's earliest period. Rated as one of Poland's oldest towns, Gniezno maintains a unique place on the country's map. 
The most unmissable thing to see in Gniezno is the 14th-century Gothic Cathedral, which witnessed the first five Polish kings' coronations. While strolling around the compact and tranquil city of Gniezno, you can admire its charm yet feel the atmosphere from over a thousand years back.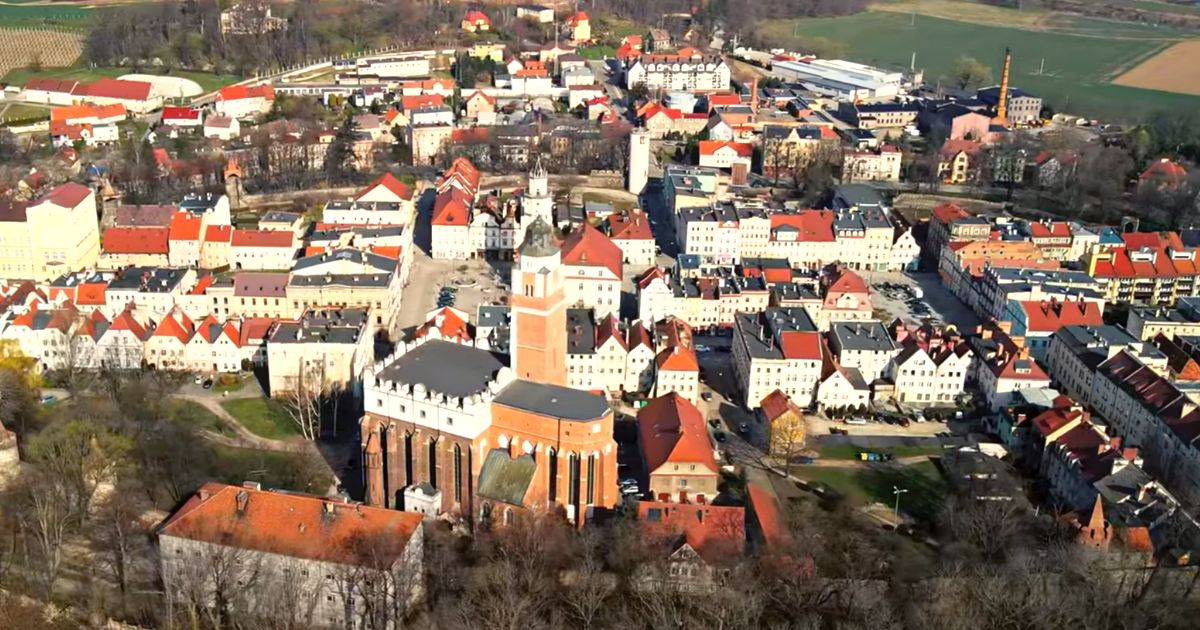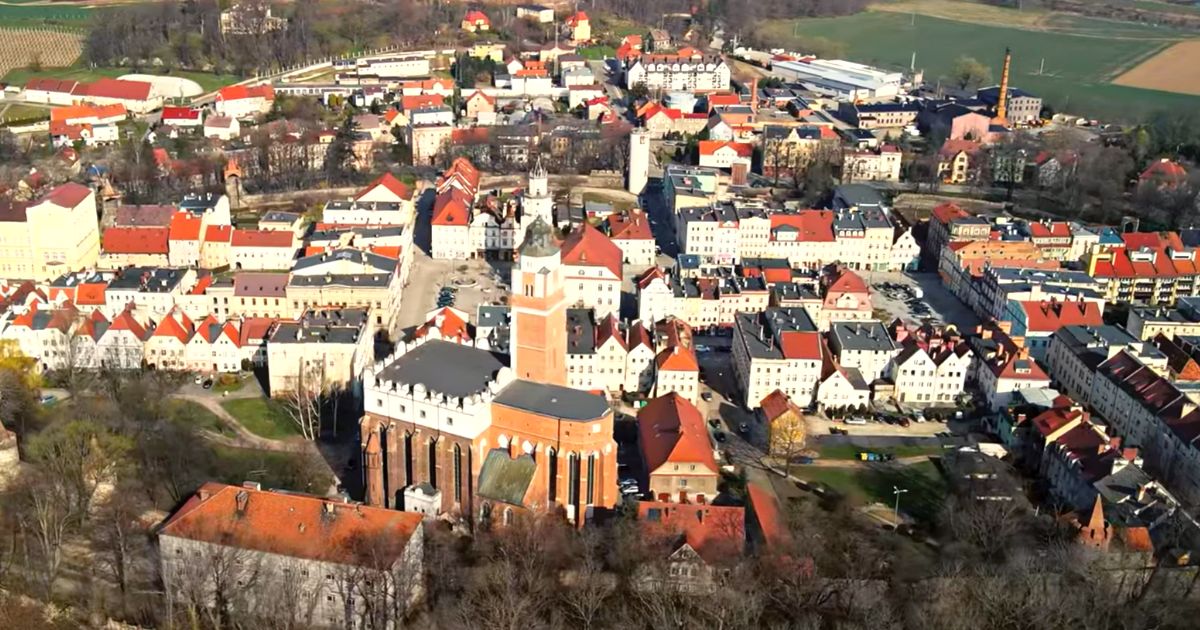 2. Paczkow
The quiet little market town of Paczkow has managed to preserve its medieval fortifications almost intact hence its name, "Polish Carrascone." Paczków was founded in 1254 by the bishop of Wrocław, Tomasz I.
The town was to serve as a border stronghold. Paczków was very lucky in its history as wealthy bishops supported its development.
Today, it is still one of Poland's medieval towns' most unspoiled, with a number of architectural gems. The town is generally overlooked by a crowd of tourists and has a friendly, almost idyllic atmosphere. 
An excellent destination for a day trip from Wroclaw.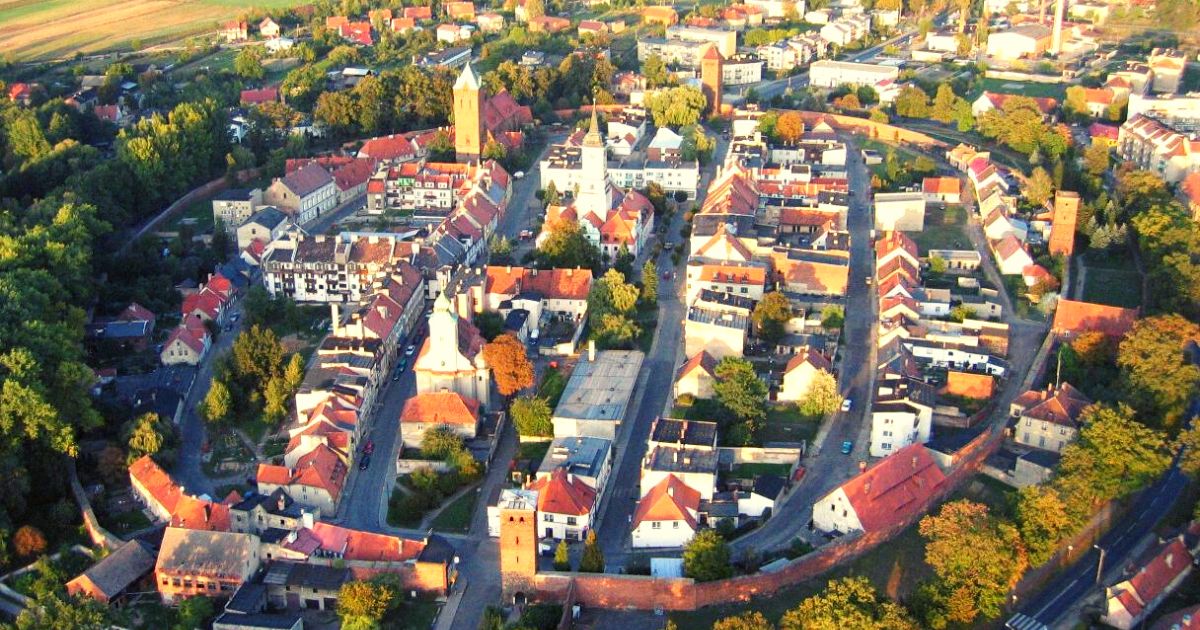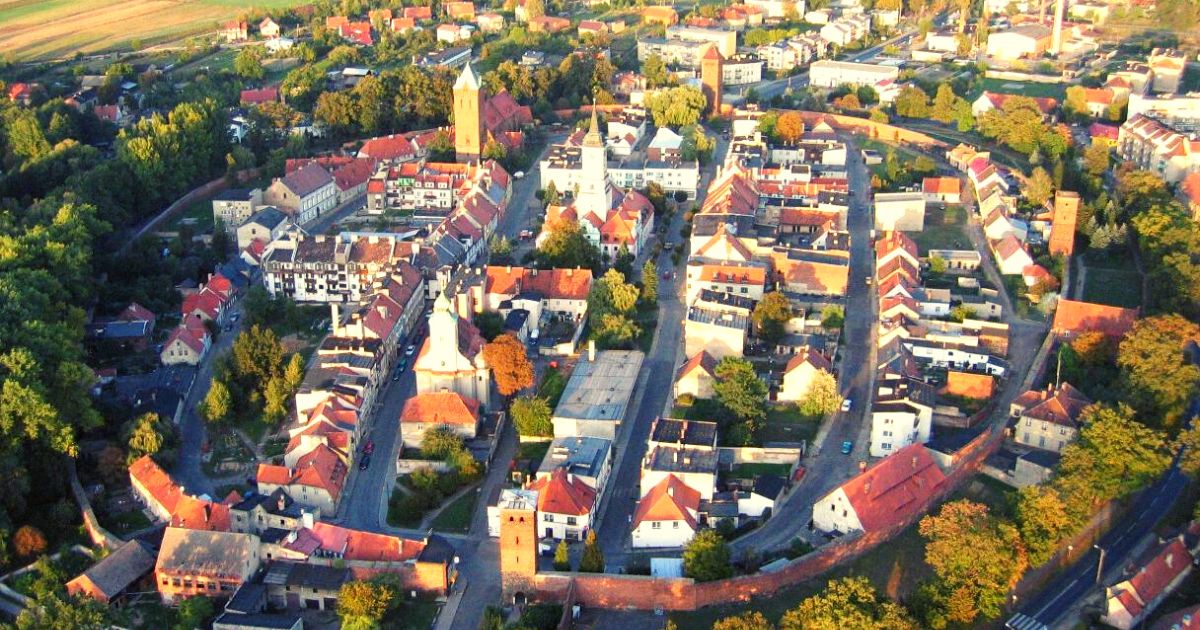 3. Byczyna
Byczyna is a small, historic town almost entirely encompassed by brick walls. The town's medieval spatial layout has been preserved.
Cobbled streets, historical buildings, and the market square form a unique atmosphere of an ancient city. You can walk for hours in the occasionally broken silence by a car or bus engine's roar. 
The centuries-old history of Byczyna is presented in a wooden fortress located a few kilometers from the city center in the village of Biskupice.
In the summer season, various cultural events are often organized here, such as knightly tournaments and medieval fairs. Byczyna is a charming little town perfect for a weekend break.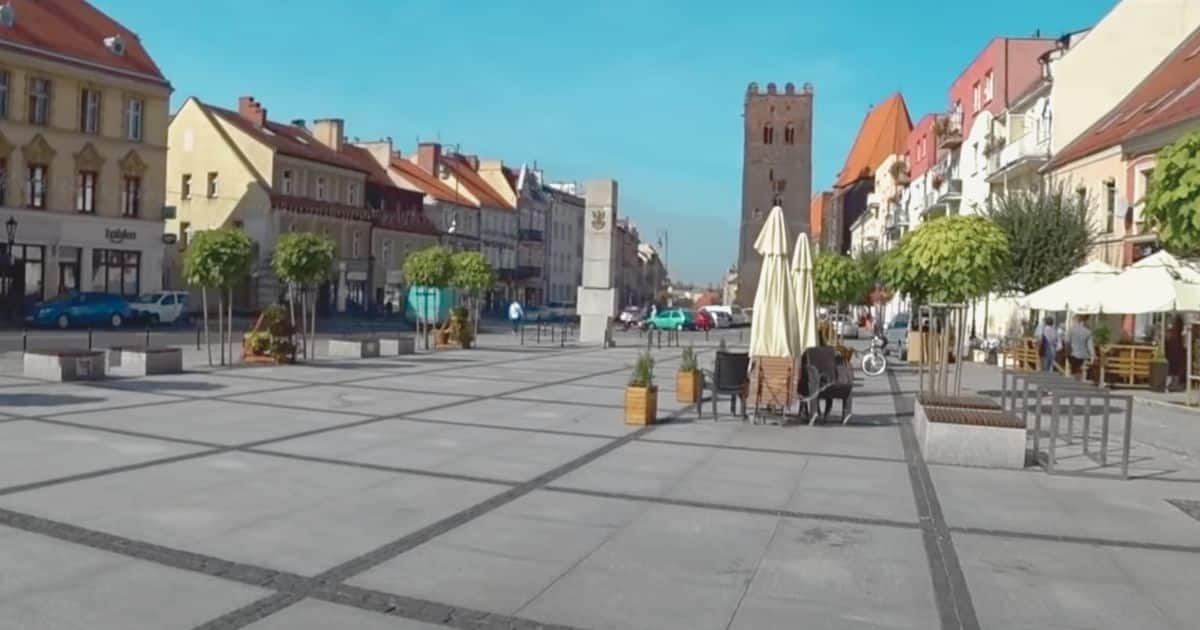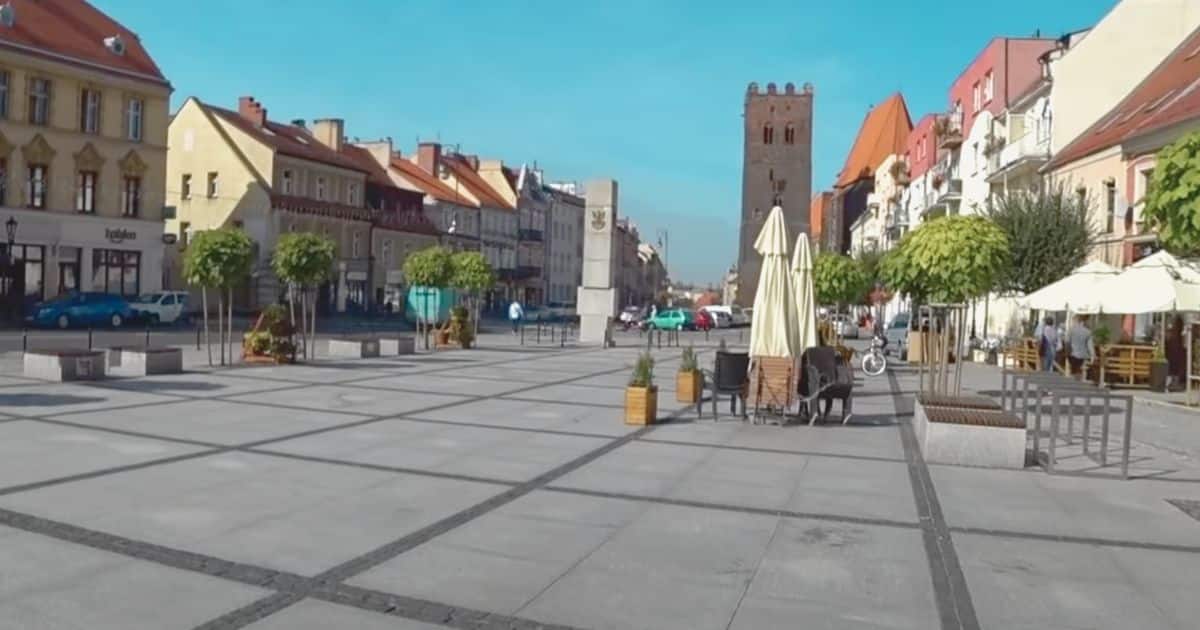 4. Sroda Slaska
Środa Śląska has a medieval origin and, in the 12th century, was established as a market settlement. From the earliest times, important trade routes connecting Eastern and Western Europe have run through Silesia. Over time, these settlements became centers of economic, political, and cultural life. 
What is a town famous for?
In 1998 during excavation works, the renowned treasure was found, which became one of the most significant discoveries in modern Europe.
It's well worth exploring out and around the town – there are still many medieval buildings, such as churches, tenement houses, and towers. You might even discover mysterious places related to famous treasures.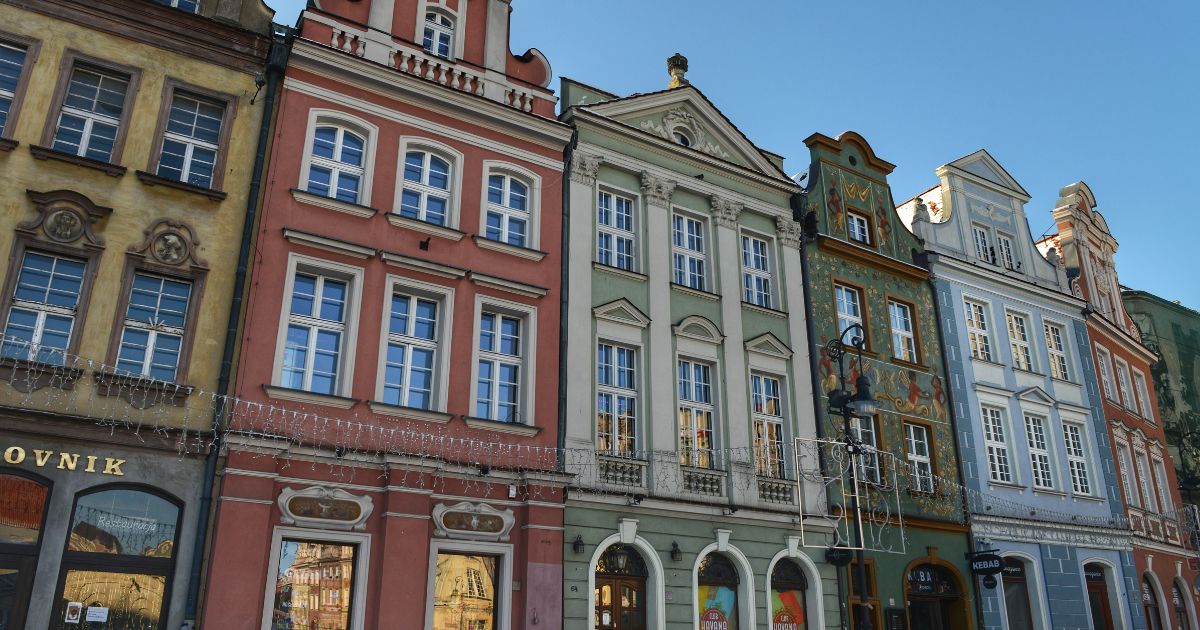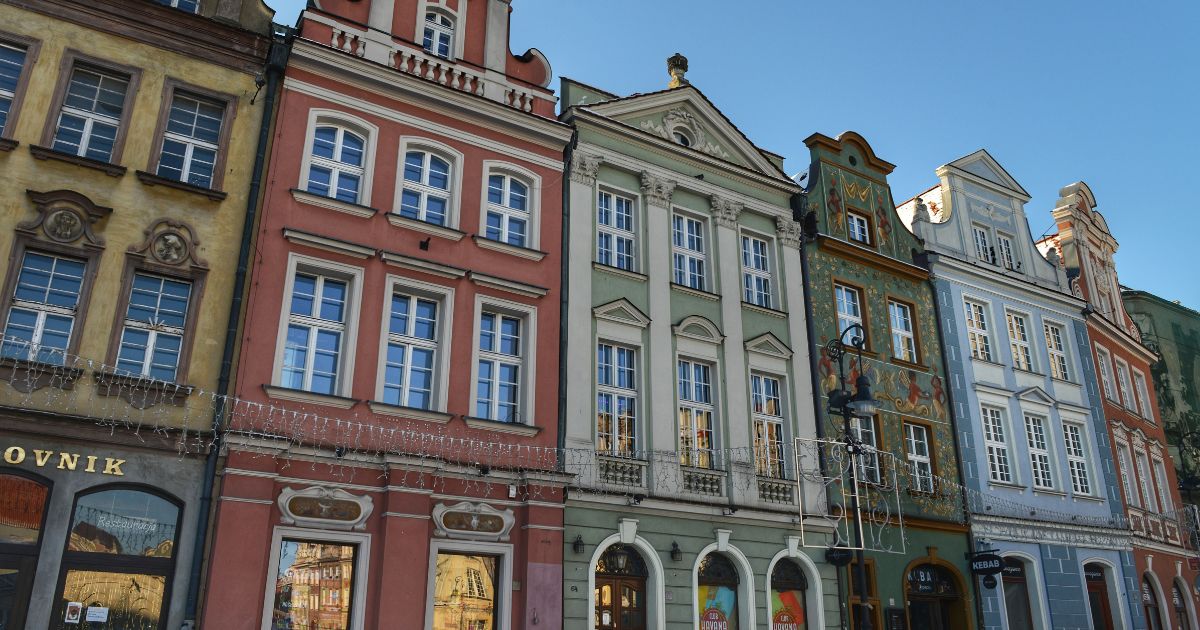 5. Poznan
Poznań is one of Poland's largest and oldest cities, founded in the second half of the 10th century. Most likely here in 966, the first ruler of Poland, Mieszko I was baptized, although historians still dispute the exact location.
For many visitors, it is the first taste of Poland, closely identified with polish nationhood. In Poznan, you'll find insanely beautiful architecture that will take your breath away.
The city is filled with gorgeous medieval buildings such as stunning merchant residences, a town hall, art houses, and lovely fountain statues erected on every corner. 
Many buildings underwent renovation after the Second World War, but the old charm and architectural style were maintained. You can see Poznan's beautiful side during an exciting city tour, strolling through lovely streets and taking pictures of exceptional sites.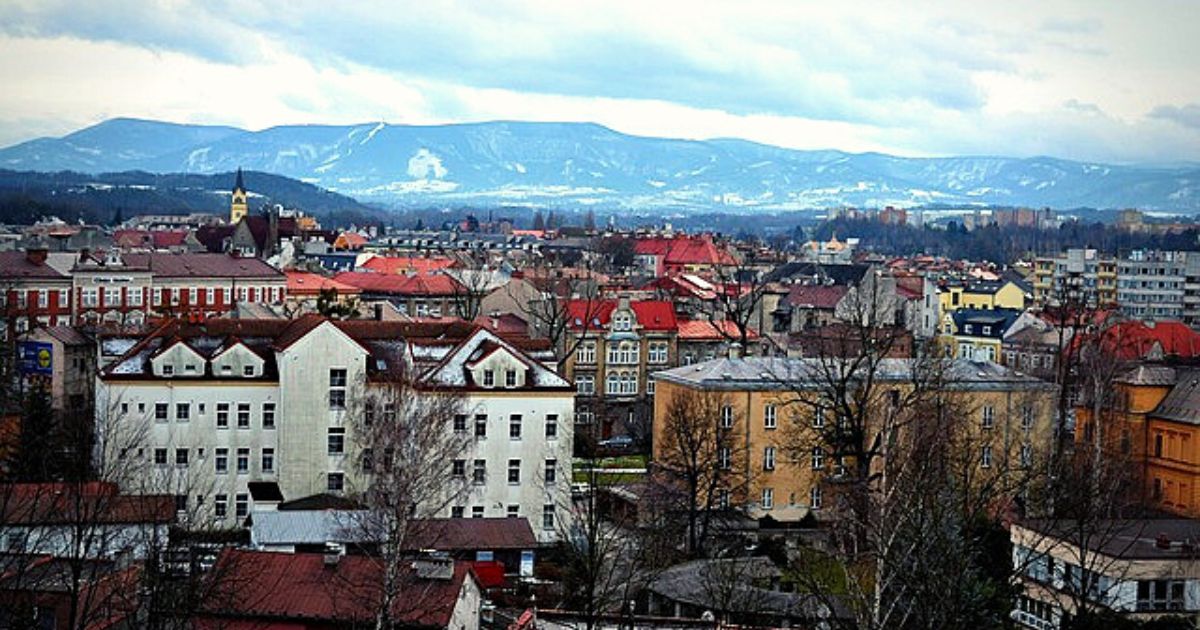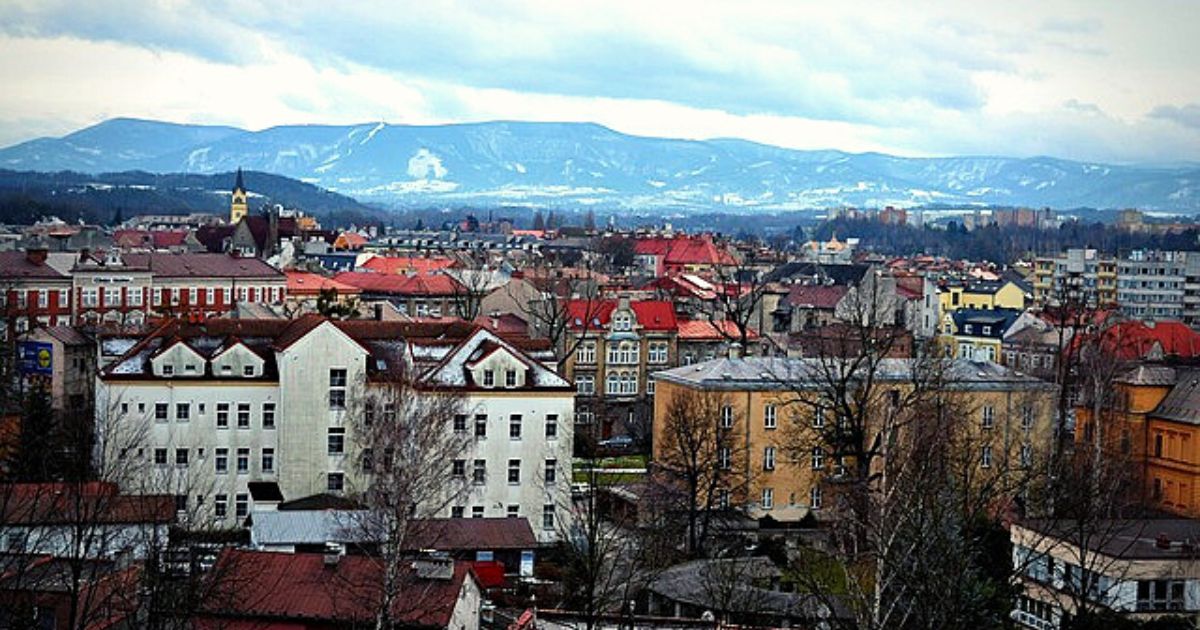 6. Cieszyn
Cieszyn's history goes back to the XIII century, and the city is considered one of the oldest in Poland. Initially, it was ruled by the Cieszyn Piasts, and from the 17th century by the Habsburgs. In 1920, it was divided between reborn Poland and Czechoslovakia.
In Cieszyn, you will find many exciting and historical places that you must see. The city known as "Little Vienna" is also an important cultural center.
Tourists love Cieszyn for its medieval charm, countless cafes dotted around the market square, and traditional restaurants serving delicious food. Wandering around the narrow, winding streets filled with picturesque houses is a real pleasure.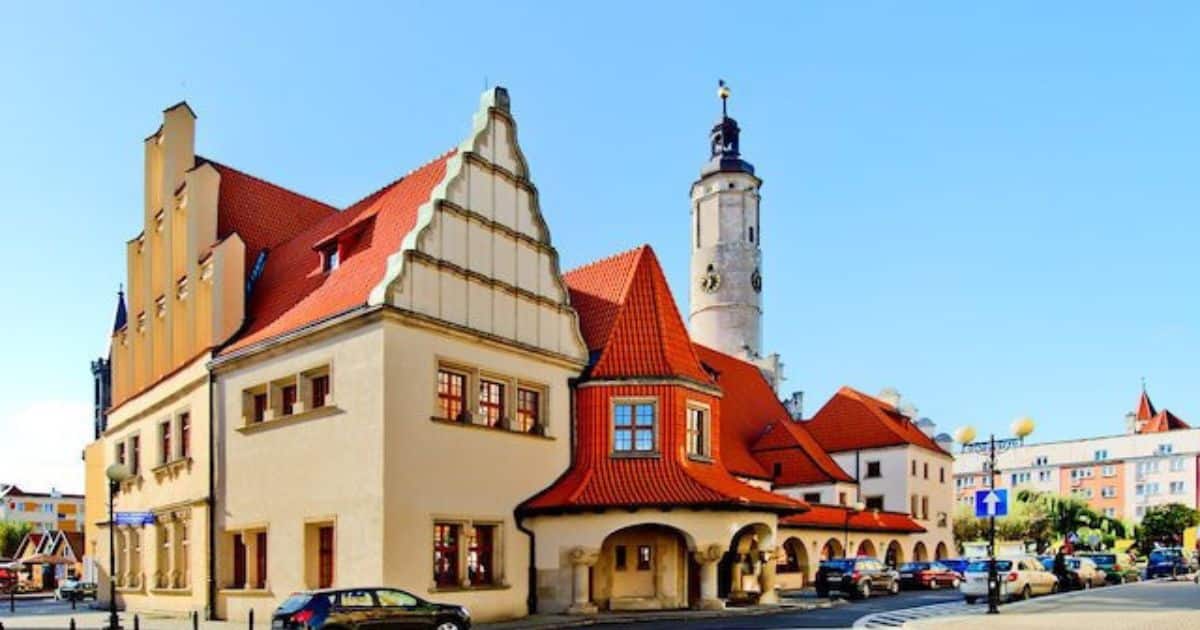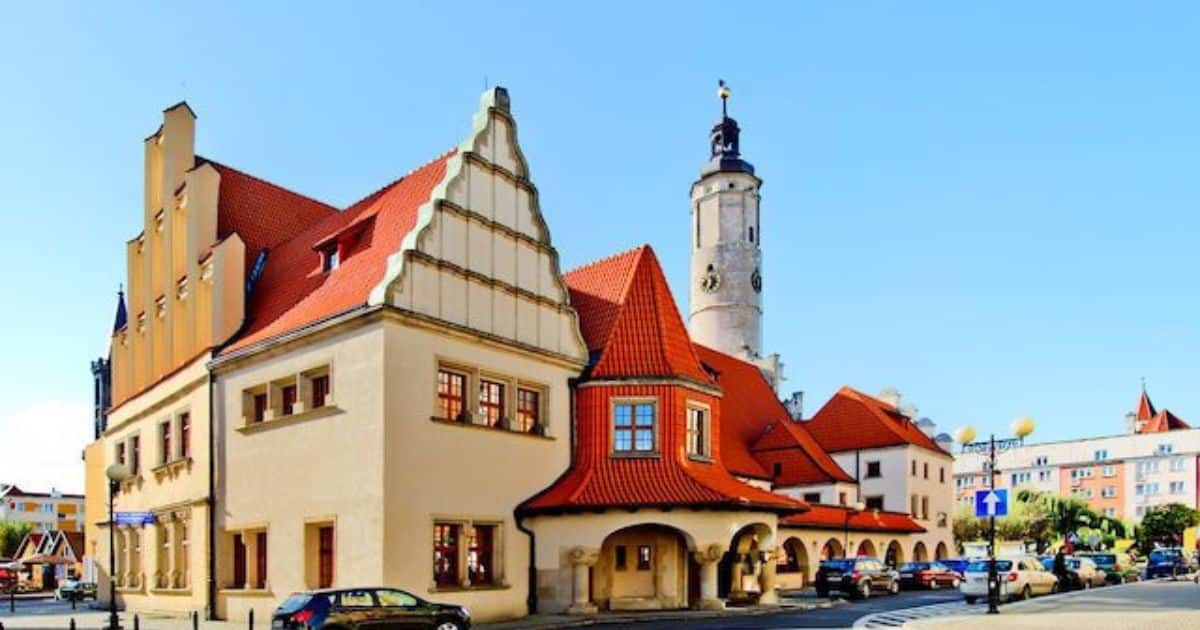 7. Lwowek Slaski
Lwówek Śląski is located just two hours by car from Wrocław and one hour from the German town Görlitz. For avid travelers, Lwówek can be a huge surprise, no wonder why the town has a vibrant history, unique atmosphere, and loads of attractions to see.
Lwówek Śląski is one of Poland's oldest cities, famous for the Lwowek brewery, founded in 1209. Tourists visiting town should try the local beer and visit the museum linked with brewing, located in the basement.
The town is also known for its monuments such as the Town Hall, Hohenzollern's classical palace, medieval defensive walls, and other hidden gems full of history. Lwowek Slaski is an ideal destination for a weekend trip.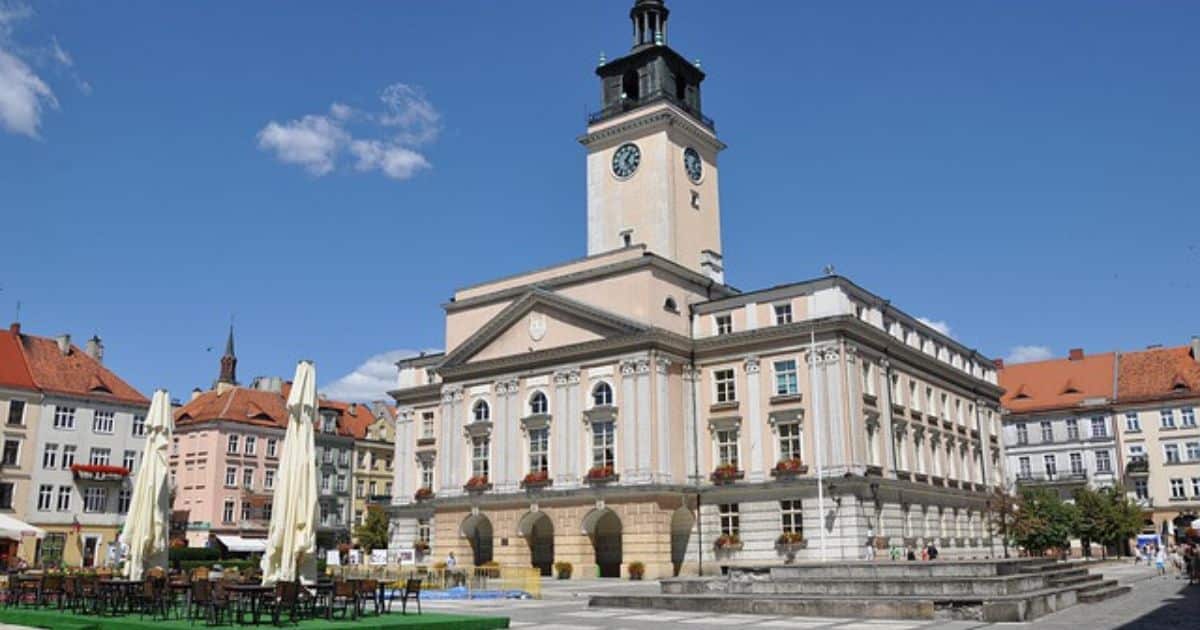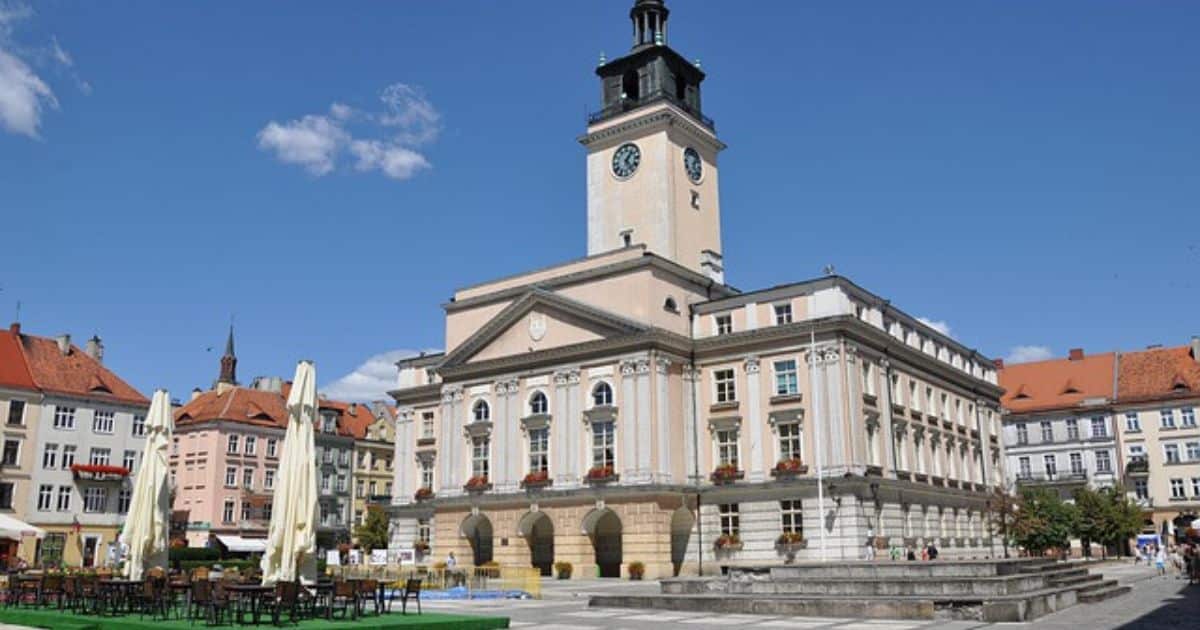 8. Kalisz
Kalisz is the second-largest city in Graeter, Poland, and probably the oldest in Poland. According to historians, Kalisz is at least 1800 years old. In fact, numerous settlements in the city's vicinity date back to the 1st century BC.
Unfortunately, Kalisz was also one of the first cities in Europe almost completely destroyed during World War I. Between 9 and 22 August 1914, the Prussian army destroyed about 90% of all buildings.
Luckily, the city was rebuilt when Poland regained independence. Today, the city is a major center of the entire region, and the beautiful architecture and valuable monuments draw many travelers. Although they sometimes get forgotten, Kalisz's charming and exciting spots are worth checking out.
Kalisz's market square allows you to find a neoclassical town hall, historic buildings, and many places to relax. As we mentioned above, Kalisz is full of lovely places, and a walk along the bank of the Prosna river brings a unique enchantment.
Poland's oldest city, Kalisz, is teeming with history and beautiful architecture. While wandering the streets, you can shoot pictures of the majestic buildings surrounded by old trees. Spend the night in the oldest hotel in the whole country, Europa hotel to get a true feel for the town – you won't be disappointed!
Kalisz, with its incredibly rich, multicultural history and beautiful architecture, is worth a journey.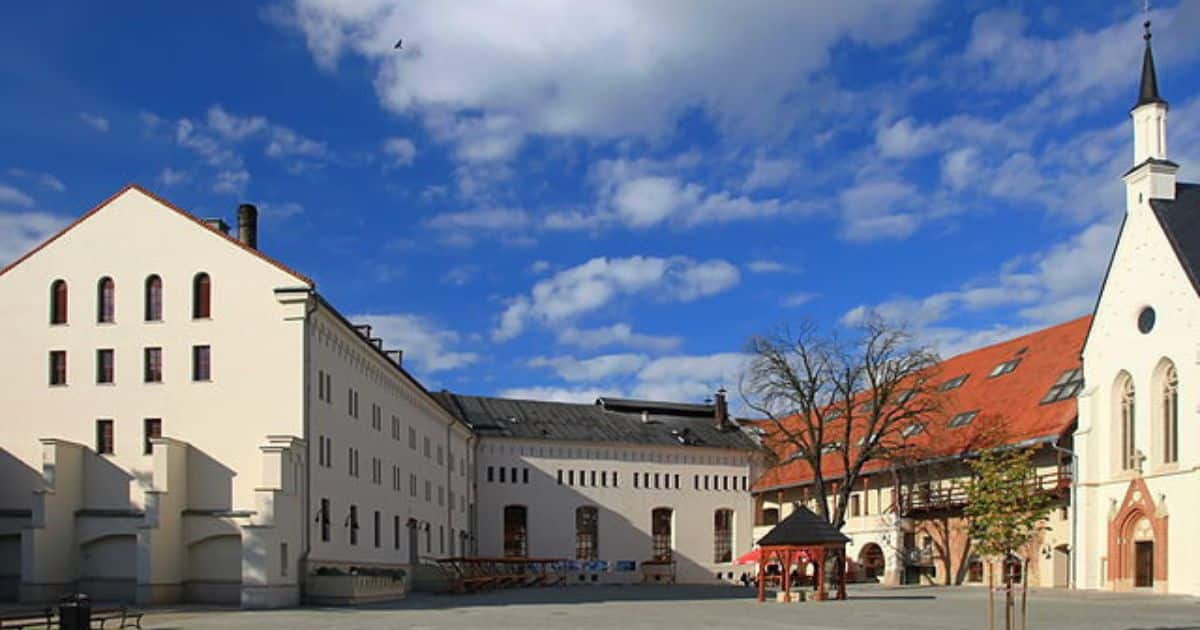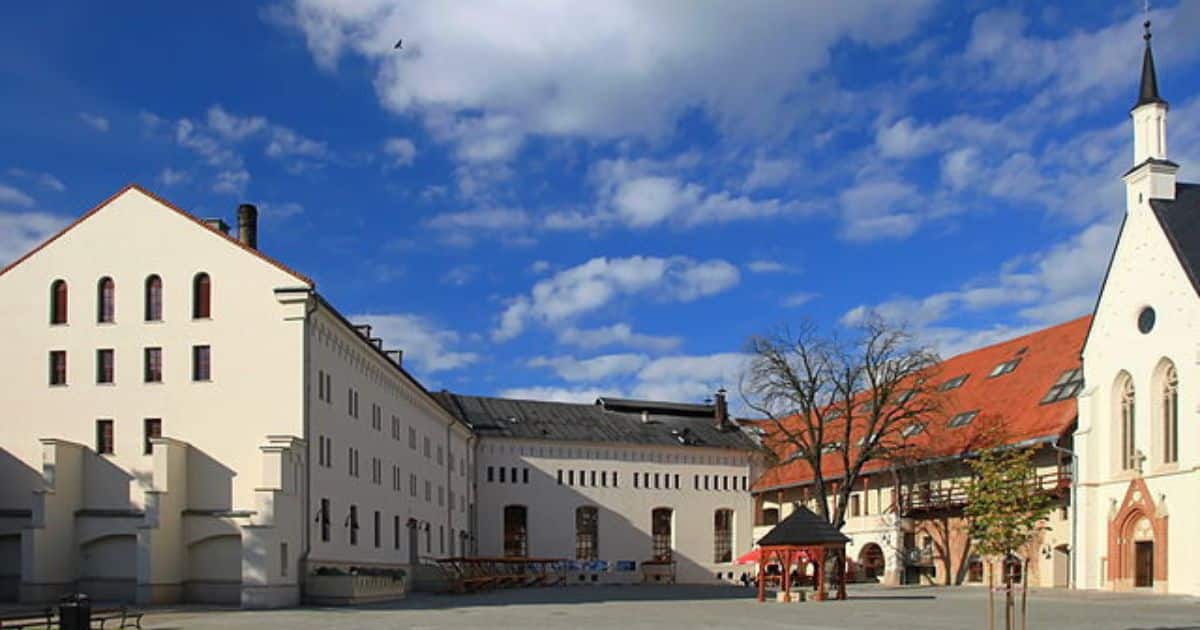 9. Raciborz
Even though the city is settled in industrial Silesia, there are no post-mine heaps, smoking chimneys, and hundreds of cars. Surprisingly there is a lot of greenery, unique monuments, and silence. Raciborz is called the Gothic kingdom because there are so many 13th and 14th-century monuments scattered around the town. 
Among the city's Gothic monuments, the most important is the 13th-century prince's castle in Ostrog – the former residence of the Opole-Racibórz rulers.
Part of the castle is the 16th-century royal brewery, the oldest in Upper Silesia, which welcomes tourists even today. In the 19th century, Racibórz was famous for producing cigars, sweets, and wine distribution. 
Besides the castle, visitors are attracted by beautiful architecture, sacred monuments, folklore, and the city's wonderful nature. The historic town in Upper Silesia has preserved many valuable monuments to this day, attracting tourists from all over the world.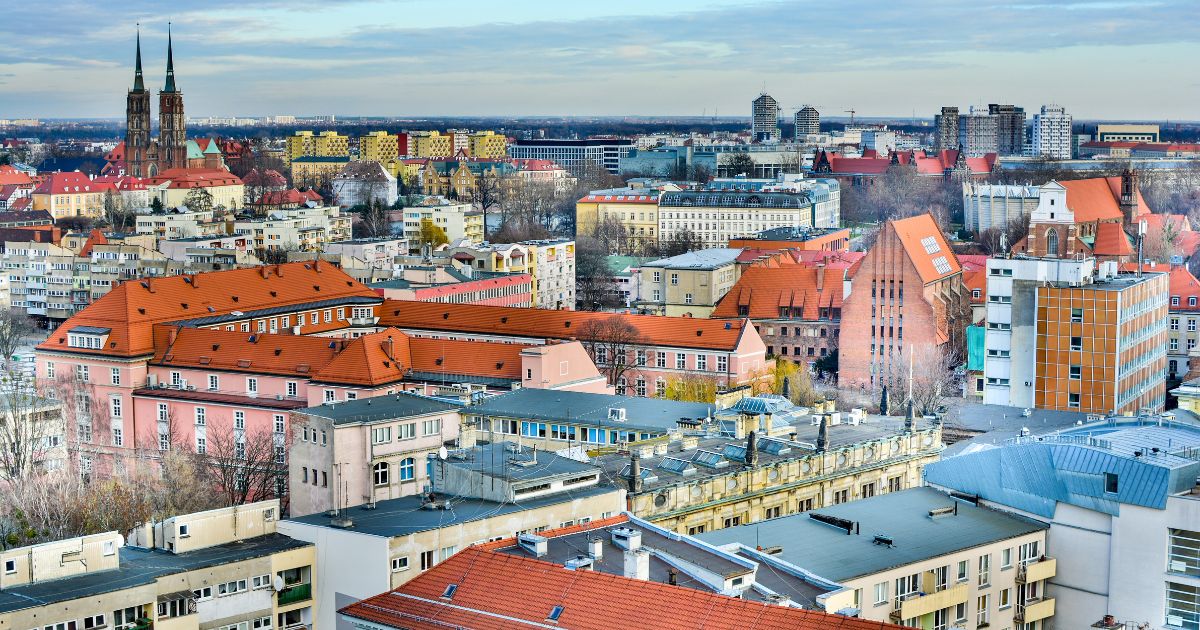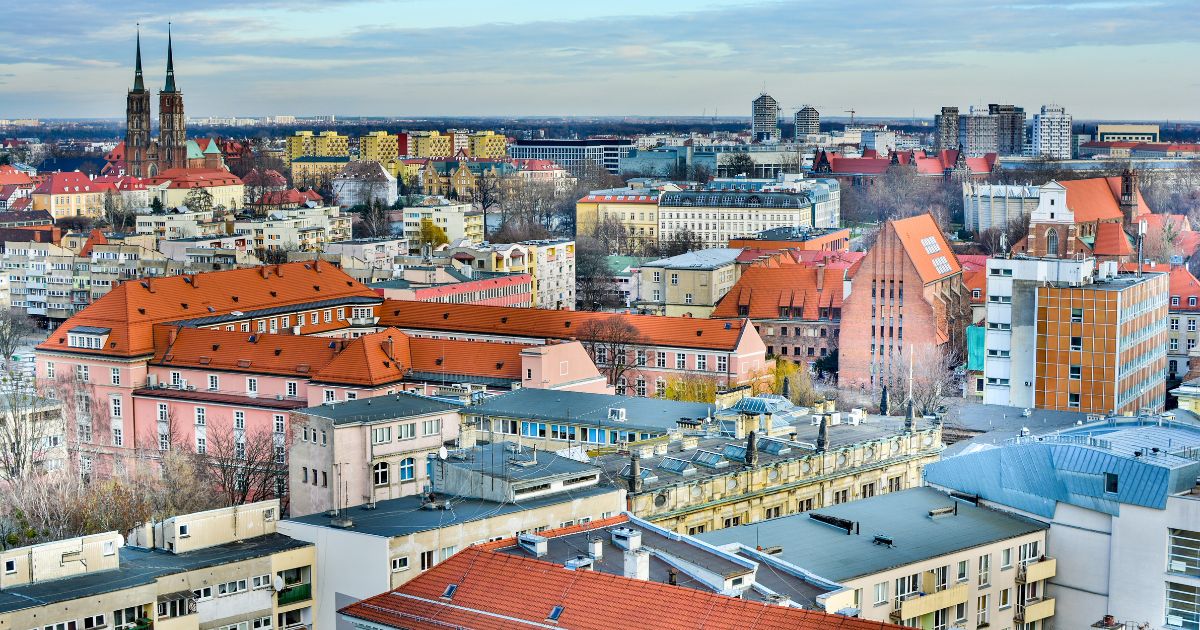 10. Wroclaw
Wrocław was once a prominent city, home to influential bishops and castellans, as well as a bustling center for commerce.
Ever since its existence, Wroclaw has been ruled by many kingdoms and countries, including Hungary, Silesia, Germany, Austria, and of course, Poland, all of which left their marks on the city. 
Today, it is still one of Poland's most spotless medieval towns, with hundreds of stunning buildings located in the market square and cathedral Island.
You can visit Wroclaw for the weekend and explore the city's gems during the night tour. Nighttime has a unique charm, and the city, with its medieval monuments, is merely beautiful.
The Best Travel Resources
Booking.com – very good global booking engine, they have a very comprehensive database of locations and hotels to choose from.
HotelsCombined – hotel booking site focused on finding you the best variety of rates. Save you time by looking at hundreds of providers.
Get Your Guide – great platform to book endless
activities, tours and tickets for attractions across the world.
Discovercars.com – price comparison and bookings website for cars, at very affordable prices, one of the best on the market.
Omio – great platform for booking trains, buses and flights in Europe.