5 Best Inexpensive Hotels in Warsaw
Are you looking for a well-furnished room, centrally located yet affordable? Yes, it's possible in Warsaw. You don't have to break the bank to stay in a standard hotel. Warsaw is home to some incredibly affordable hotels with really great amenities, beautiful rooms with modern interior, and easy access to the best attractions the city has to offer.
Warsaw hotels are beautifully designed with top-notch infrastructure. Offering world-class comfort and convenience, Warsaw budget hotels will make your stay in the city even more delightful. If you are traveling on a budget, here are some incredible budget places to stay in Warsaw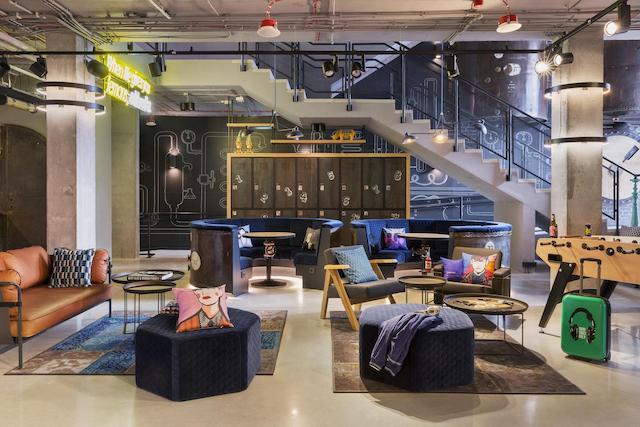 Centrally located and perfect for couples and honeymooners, Moxy Warsaw Praga sits right next to prominent attractions and points of interest in Warsaw. Your stay in this hotel places you within a few distances from the Old Town Square, Royal Castle, Warsaw Uprising Monument, and many more.
All 141 guestrooms come equipped with LED TVs with satellite channels, sofa beds, and free Wi-Fi. Sit back, relax, and unwind with your chilled bottle of beer or cocktail in the hotel's bar/lounge. Stay connected with the world by using the facility's free Wi-Fi.
Need a serene place where you can catch up on some interesting books? Moxy Warsaw Praga has a beautiful library dedicated to you. A 24-hour onsite business center ensures that business travelers never miss out on the all-important business deal. There is also a lobby where you can enjoy great entertaining events and workshops.
A friendly staff is always available to help. In addition, Moxy Warsaw Praga is a pet-friendly hotel, so you can come around with your pet if you so wish.
Why Choose?
Top-notch facilities
Friendly staff
Serene atmosphere
Pet friendly
Affordable price
Great value for money
Proximity to the city center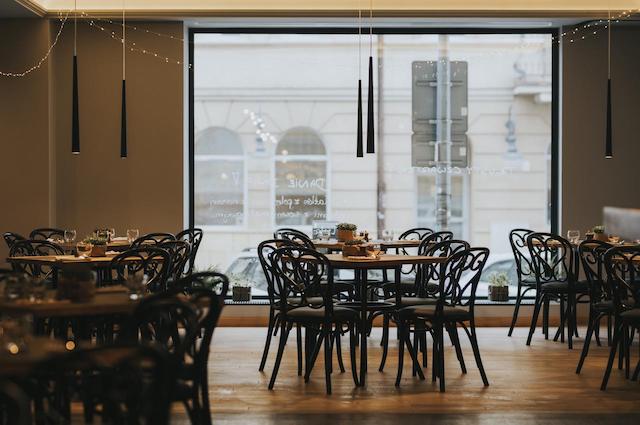 The 2-star Hit Hotel is located a few miles away from the metro station at Dworzec Wilenski. This hotel has a fully functional dining establishment where guests can indulge in culinary delights. Guests are invited to the onsite bar to watch their favorite sports team live in action.
From your room, you can catch stunning views of the river. Free Wi-Fi is available in all 54 rooms and public areas. Other room amenities include a bathtub, flat-screen TV, in-room desk, private bathroom, bathtub, and many more. Here is the catch. Kids aged 3 and below stay for free.
Nearby attraction includes Castle Square, Prazanka, Czapski Palace, and Adam Mickiewicz Museum of Literature. Private parking, storage box, and a safety deposit box are some of the amenities available on site.
For added security, no guest will be allowed to check-in without at least showing a photo ID. It is one of the few hotels that allow pets on the premise. With its airport shuttle, you never get to the airport late, not to mention missing your flight.
Why Choose?
24-hour reception
Pet friendly 
Airport shuttle
Express check-in and check-out
Free stay for kids age and below
Top-notch amenities
Room service
Friendly staff
Our Top Pick!
Royal Tulip Warsaw Apartments, - Updated 2022 Prices
This spacious and modern apartments are perfect for both short and long stays in the city. Located near some of the best attractions in Warsaw, so you'll never be bored during your stay.
Guests can enjoy a continental or buffet breakfast each morning, and restaurant is open for lunch and dinner.
Apartments are fully furnished and come with everything you need for a comfortable stay, including a fully equipped kitchen, private bathroom, and flat-screen TV.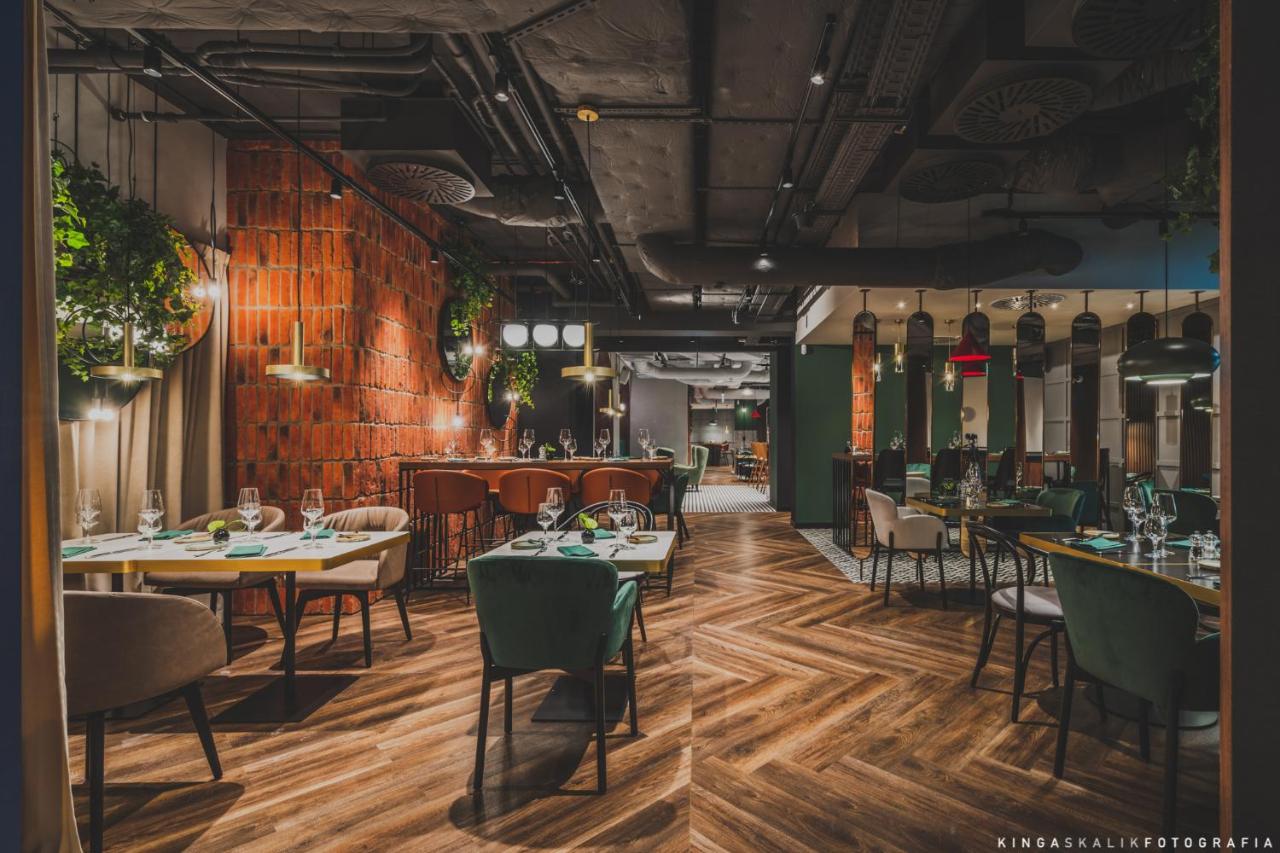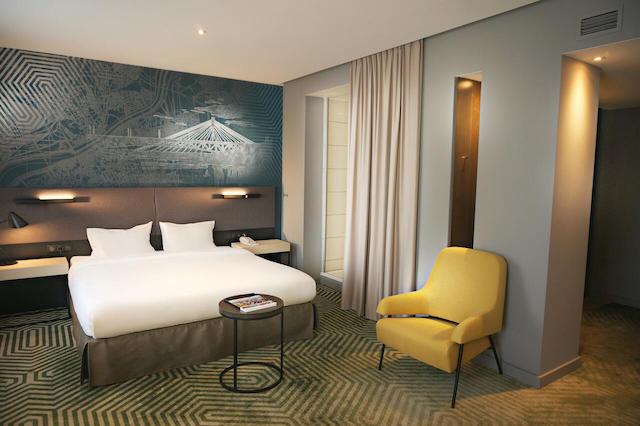 Mercure Warszawa Grand has maintained its age-long tradition of protecting and caring for guests. Conveniently located in the city's heart, right in the middle of top attractions and relevant institutions, Mercure Grand is the ideal destination for leisure and business travelers looking for an affordable accommodation option.
You are just a few miles away from the most popular attractions in the city, including the historic Old Town, the every busy Royal Route, and the luxurious shopping Lazienski Park. Warsaw Central station is just a few kilometers away, which makes getting around easy. Spacious and warm rooms with air conditioning, free Wi-Fi, flat-screen TV with satellite channels, and a private bathroom.
This hotel is also pet friendly. Due to its outstanding service and attention to detail, Mercure Warszawa Grand gets more repeat customers.
Why Choose?
Proximity to the best things Warsaw has to offer
24 hours front desk
Well secured private parking
Pet-friendly
Great location
Free Wi-Fi in all areas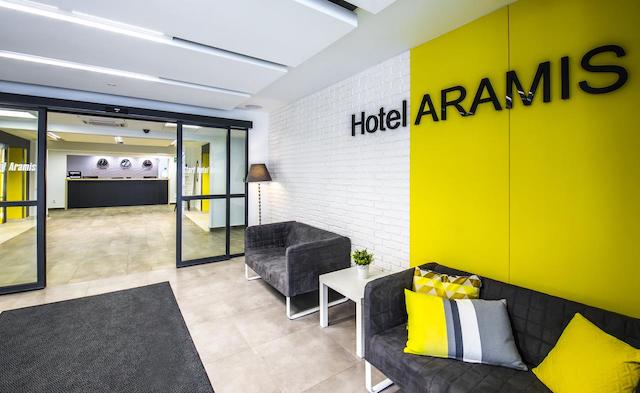 A massive hotel with 213 guest rooms, Start Hotel Aramis, is ideal for those in Warsaw for business or leisure. Its location makes it a perfect getaway spot for those seeking respite from the Warsaw city center's bustling streets. Guests can reach the hotel directly from the city center using public bus or tram. Staff can communicate in English and Polish.
Enjoy a delightful combination of Polish and international cuisine from the restaurant on site. Room amenities include a flat-screen TV, work desk, free toiletries, and a private bathroom. Catch stunning views of Warsaw's skyline from the upper floors of the hotel.
With plenty of landmarks, institutions, and attractions nearby, your stay at Start Hotel Aramis promises to be fun and exciting. A 24-hour front desk is available, providing guests with the latest updates about local attractions and tours.
Why Choose?
Excellent cleanliness
Great quality and comfort
Amazing facilities
Facilities for disabled guests
Onsite ATM
Smoking area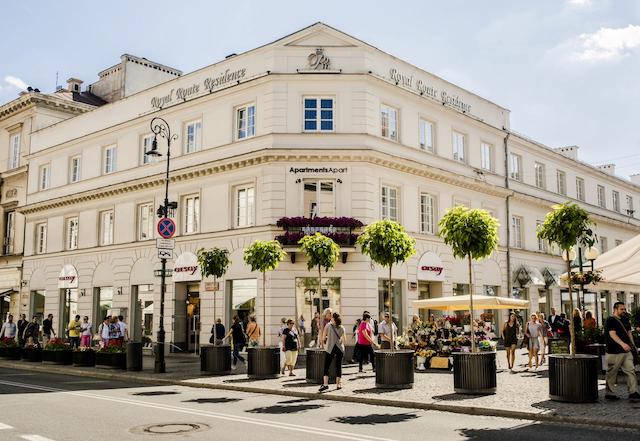 This superb 3-star budget hotel is your sure plug if you truly want to stay in the heart of Warsaw without breaking the bank. Right outside your door is Nowy Swiat, the leading shopping street in Warsaw. Within a minute walk from Royal Route Residence are some of the best eating, shopping, and drinking establishments you can think of.
Right in front of the hotel is Foksal Street, one of Warsaw's most vibrant nightlife spots. The Old Town can be easily reached on foot.
Renovated to give it a more cozy and modern feel in 2002, all hotel rooms feature interior hallways. Every second spent here will leave lasting memories of fun and excitement etched in your mind.
Why Choose?
Airport shuttle
Modern and attractive interior
Walking distance from top attractions in Warsaw
Affordable
Central heating
Great location
Pet friendly