20 Must-Visit Attractions in Krakow
Krakow is one of the most beautiful and culturally rich cities in Poland. If you're looking for things to do in Krakow, you won't be disappointed! There are so many fantastic attractions to see in this city however, it can be hard to know where to start. That's why we've put together a list of 20 must-visit attractions in Krakow. Whether you're a history buff or just looking for someplace new to explore, these places are sure to please!
1. The Main Market Square in Krakow
The Main Market Square in Krakow is the largest medieval square in Europe and has been a gathering place for centuries. In the center of the square is the beautiful Renaissance-style cloth hall, which now houses a museum.
Surrounding the hall are numerous cafes and restaurants, making it the perfect place to enjoy a cup of coffee.
The square is also home to the stunning St. Mary's Basilica, dating back to the 14th century. The Main Market Square is truly the heart of Krakow and a must-see for any visitor to the city.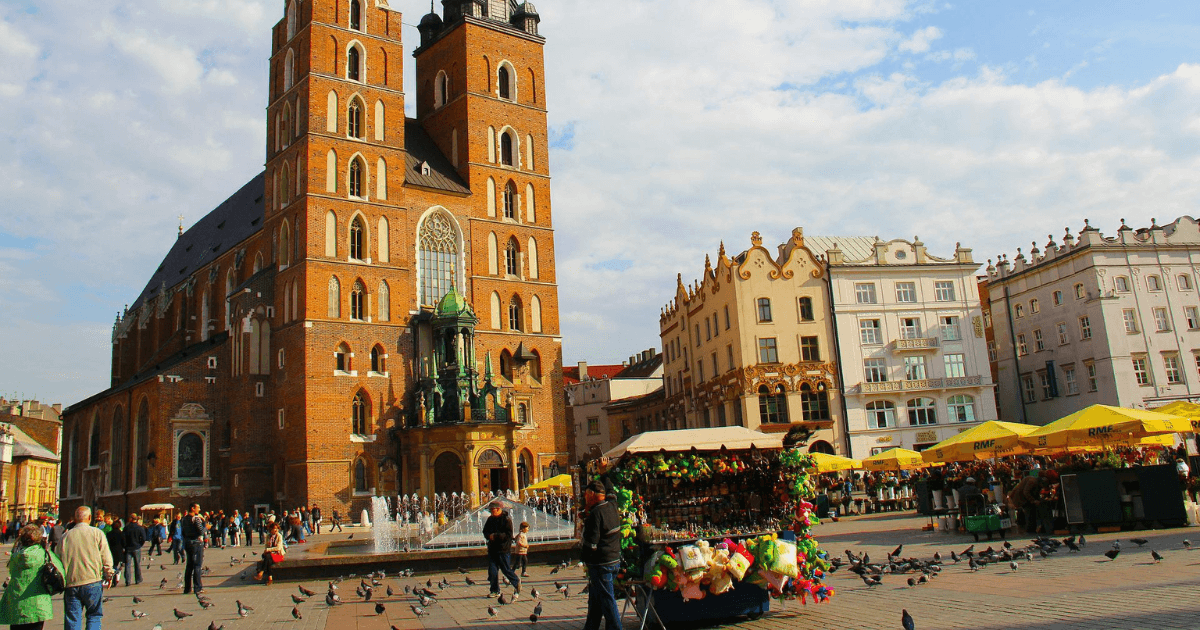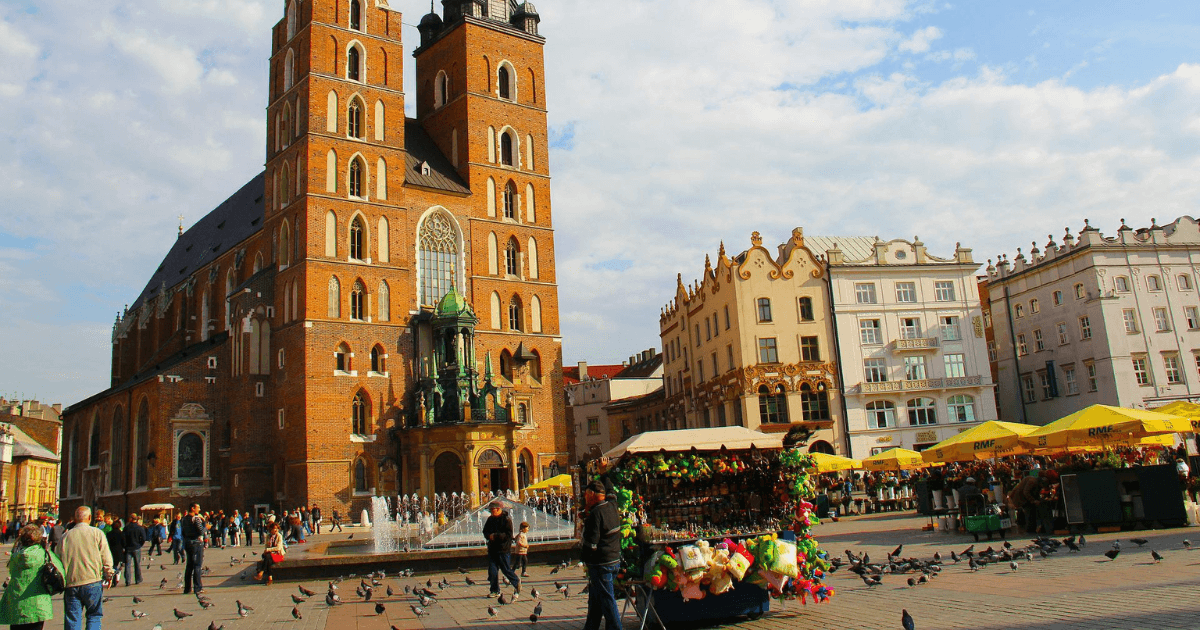 2. Kosciuszko Mound
If you're ever in Krakow, be sure to check out the Kosciuszko Mound. This imposing structure was built in 1820 to honor Polish national hero Tadeusz Kosciuszko, and it offers stunning views of the city.
But the mound is more than just a pretty landmark – it's also an important symbol of Polish pride. After all, Kosciuszko was a key leader in the country's battle for independence, and his memory is still cherished by many.
So when you visit the Kosciuszko Mound, take a moment to appreciate all that it represents. You'll be impressed by both its beauty and its historical significance.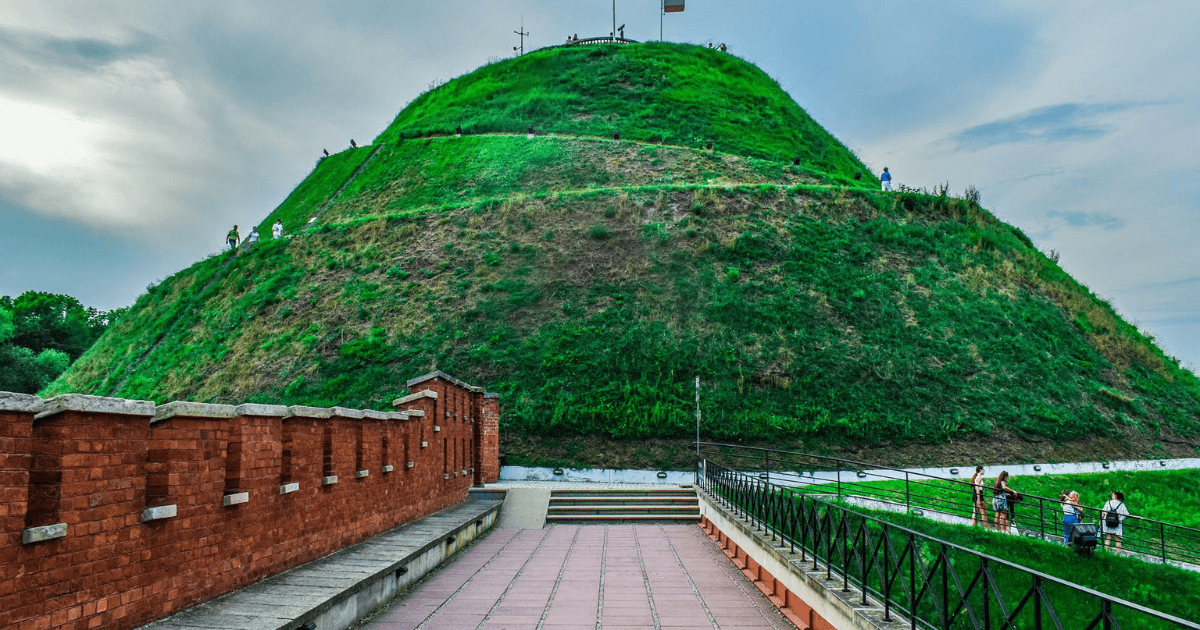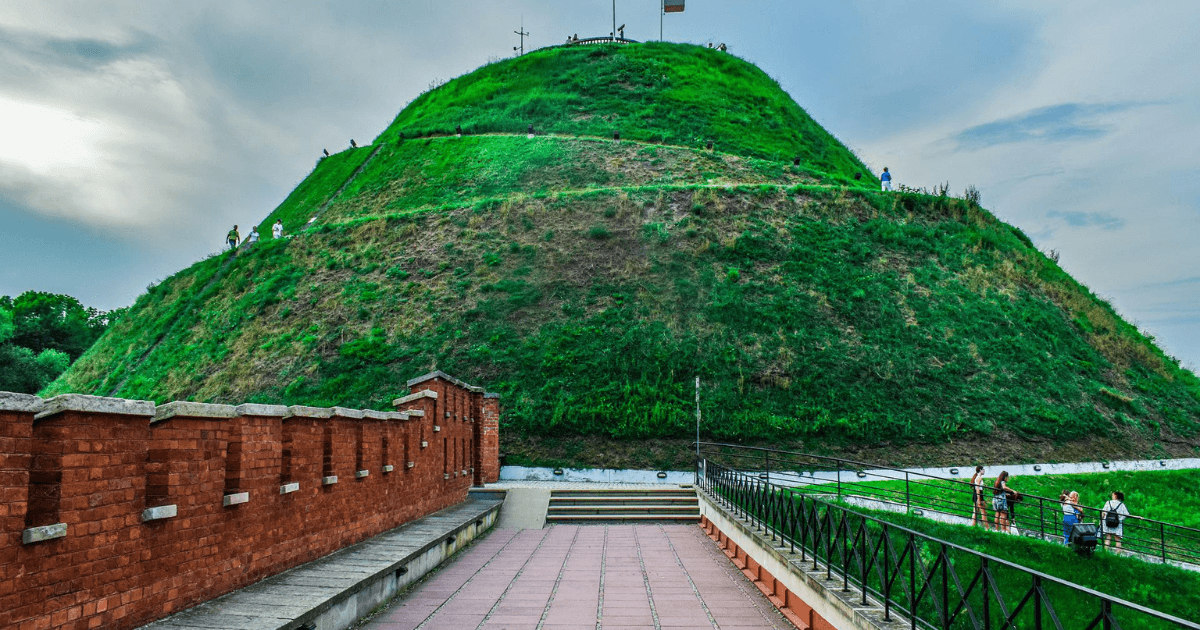 3. Cloth Hall Krakow
No visit to Krakow would be complete without a stop at the Cloth Hall. This magnificent building was once the center of the city's thriving trade in cloth and other textiles.
Today, it houses a variety of shops and restaurants, as well as a museum dedicated to the history of the cloth industry in Krakow. The Cloth Hall is also a popular meeting place for locals and visitors alike.
In the summer, the courtyard is filled with people enjoying the warm weather, and on weekends, it is not uncommon to see musicians performing for the crowds. It's a great place to wander and explore, and you're sure to find something unique and interesting.
Whether you're looking for a souvenir or just a piece of Krakow history, the cloth hall is definitely worth a visit.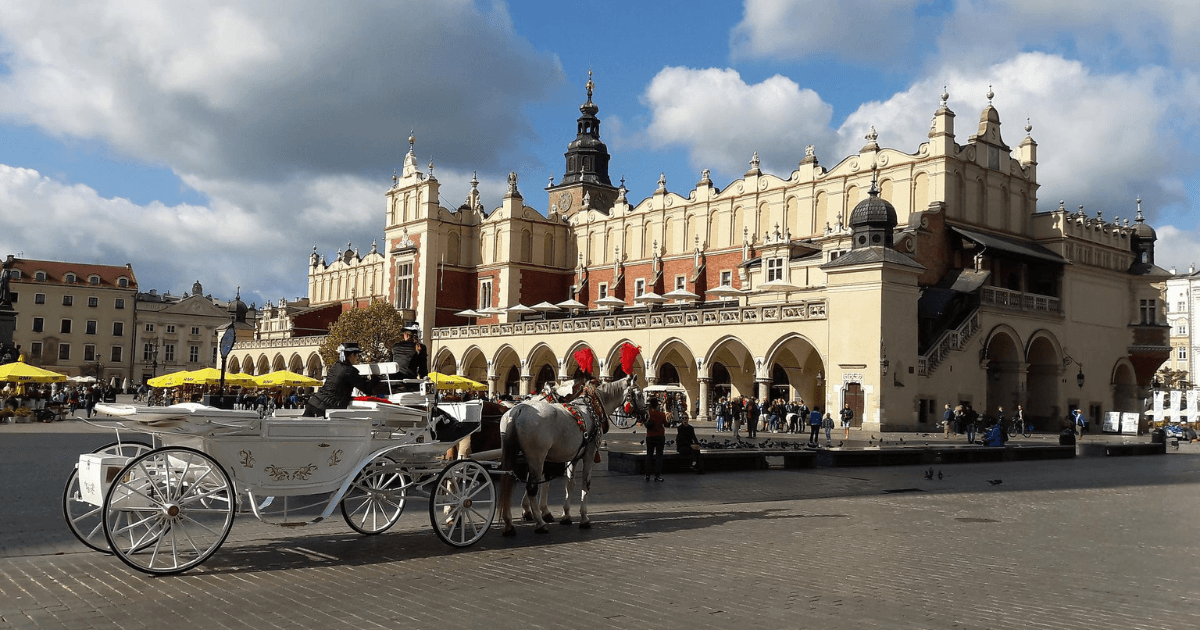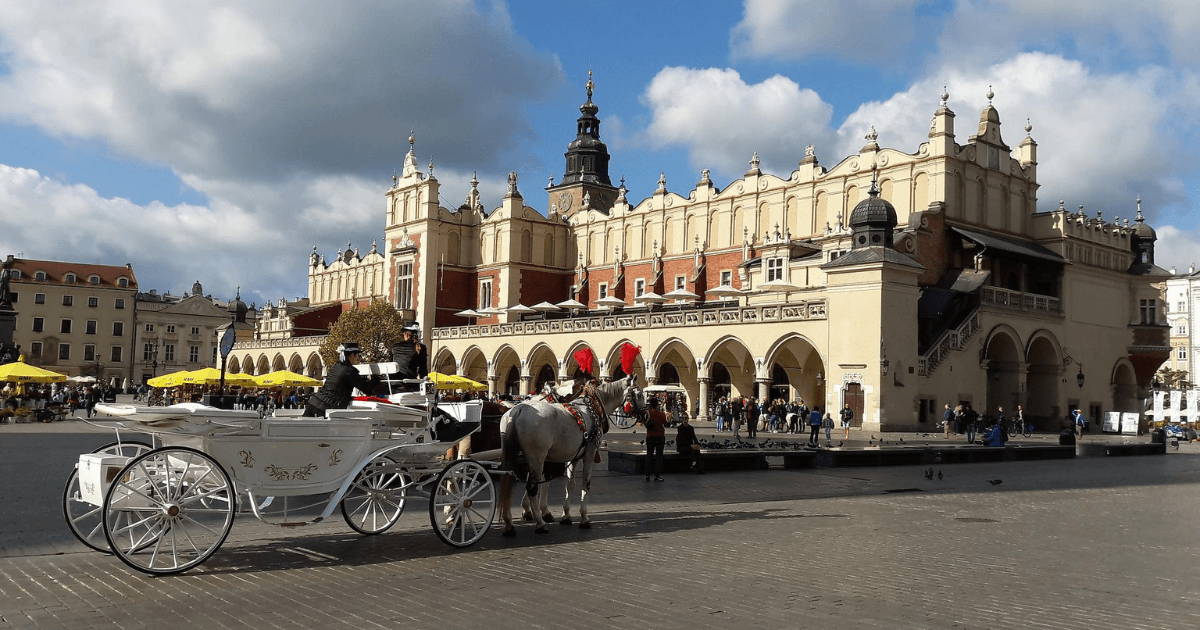 ---
Pro Tip
Did you know that you can fly to Krakow from London for as little as 35£?
This is a great way to save money on your trip. With cheap flights available from most major airports, you can get to Krakow for an unbeatable price.
You'll be surprised at the selection of low-cost carriers that are available – all of them offering incredible deals on flights.
4. St'Mary Basilica
St. Mary's Basilica in Krakow is one of the city's most iconic landmarks. The Gothic church is located in the main square, and its twin towers are visible from throughout the city. The interior of the basilica is incredibly ornate, with beautiful stained glass windows and detailed frescoes.
Visitors can also climb to the top of one of the towers for a stunning view of Krakow. The basilica is a must-see for anyone visiting the city, and it's easy to see why it's one of Krakow's most popular tourist attractions.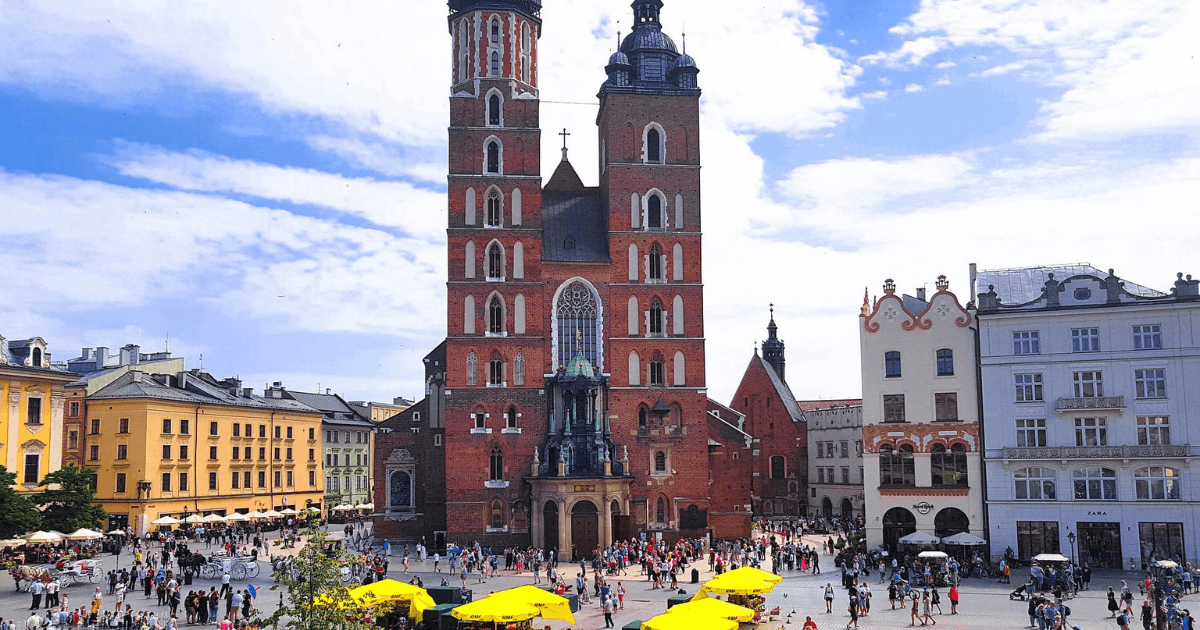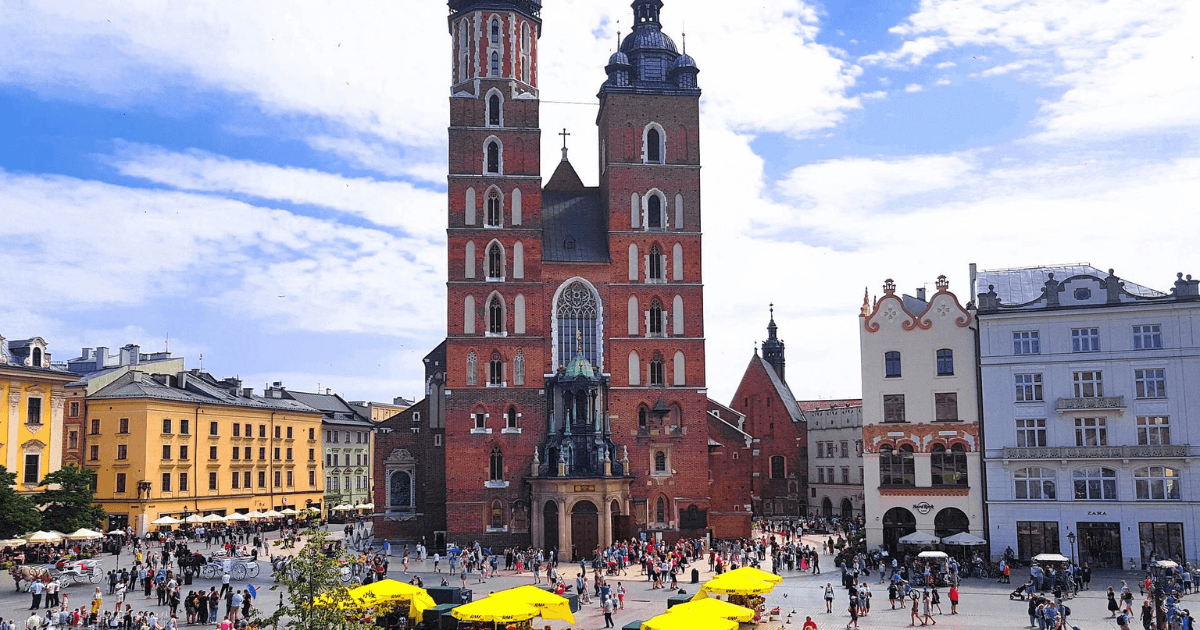 5. Wieliczka Salt Mine
If you're looking for an amazing underground adventure, look no further than the Wieliczka Salt Mine in Krakow, Poland. This UNESCO World Heritage site has been in operation since the 13th century, and today visitors can explore a network of tunnels and caverns that stretch for over 3 miles.
The mine is best known for its stunning salt sculptures, like Monument to John Paul II or the salt chandelier.
But there's much more to see than just the sculptures. Visitors can also marvel at the extraordinary mineral formations, learn about the history of salt mining, and even take a ride on an underground train.
Whether you're a history buff or just looking for a unique experience, the Wieliczka Salt Mine is sure to impress.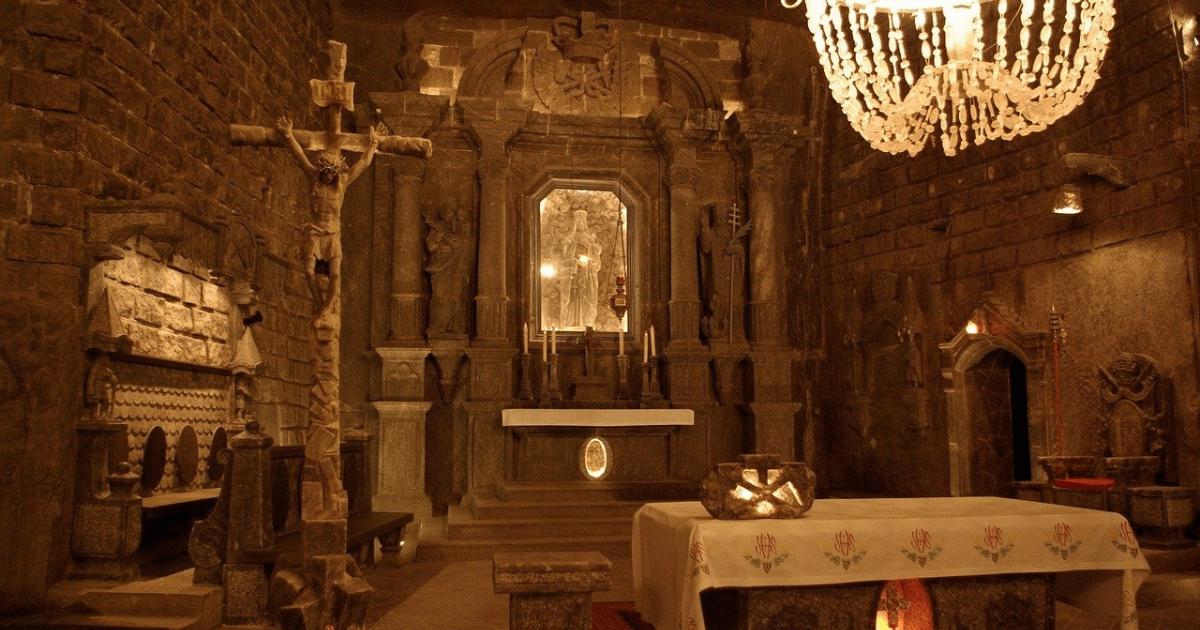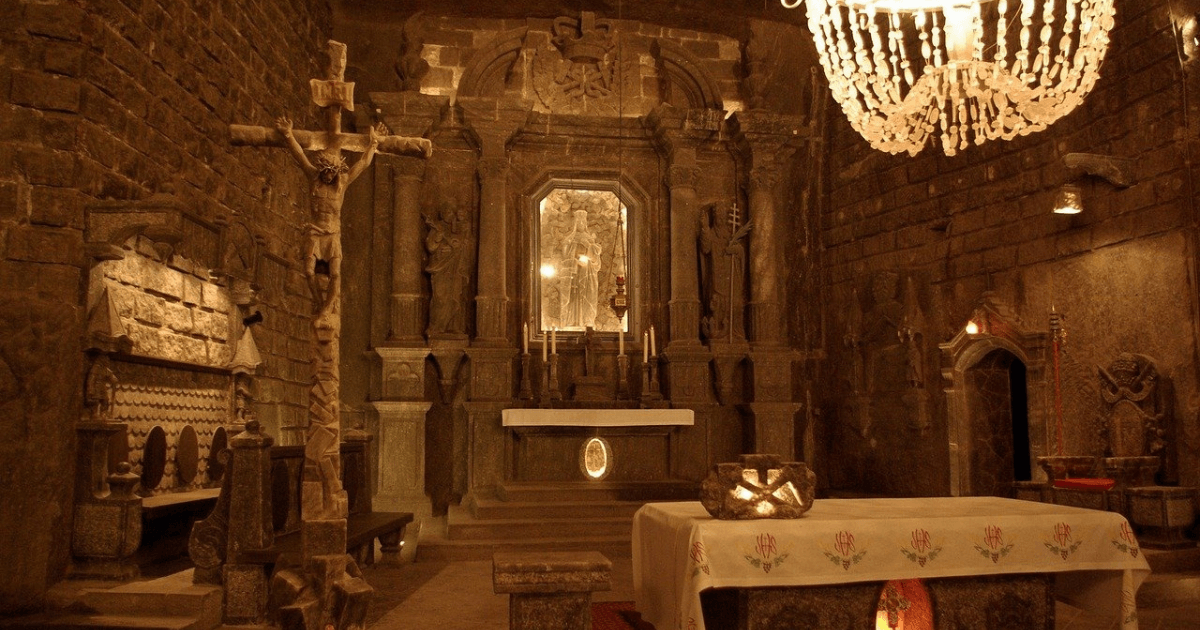 6. Kazimierz Jewish District
Kazimierz Jewish district was a cradle of Krakow's Jewish culture for centuries. It was also the site of the Krakow ghetto during world war II. Kazimierz is now a vibrant, creative hub with a strong sense of community.
Its narrow streets are lined with cafes, bars, and shops, and there is a lively arts scene. Kazimierz is also home to many of Krakow's Holocaust memorials and museums, which bear witness to the tragic history of the Jewish people in Krakow.
Despite its dark past, Kazimierz is now a place of hope and regeneration, where people of all backgrounds come together to celebrate life.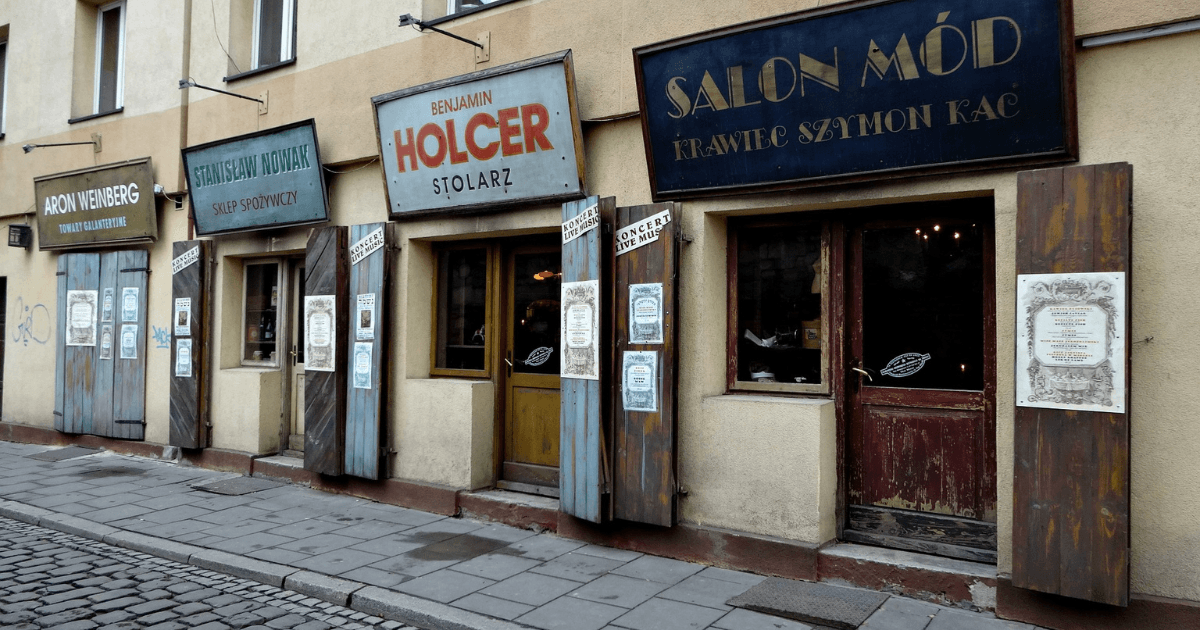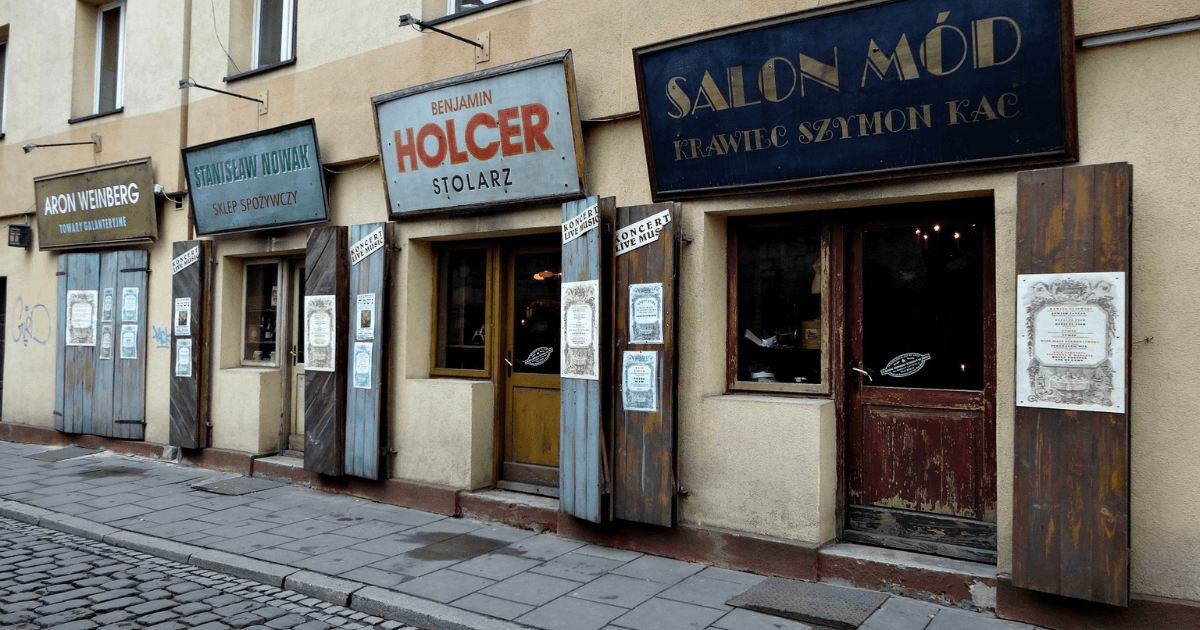 7. Barbican
The Barbican is one of the most iconic landmarks in Krakow. It is a large fortified complex that was built in the 14th century to protect the city from invaders. The Barbican is made up of several towers, walls, and gates, and it is a popular tourist destination.
Visitors can explore the complex and learn about its history or simply enjoy the views from the top of the towers. The Barbican is a reminder of Krakow's rich history, and it is a symbol of the city's strength and resilience.
Our Pick
Mercure Krakow Fabryczna City
Do you want to stay in a 4-star hotel that offers a luxurious experience?
Mercure Krakow Fabryczna City is the perfect place to stay while you're in town.
When you stay at Mercure Hotel Krakow, you'll enjoy a delicious meal at restaurant, relax in the fitness center, and take advantage of convenient private parking.
You'll have the best possible experience when staying with Mercure, as they offer a great value for your money, so you can save on your travel expenses.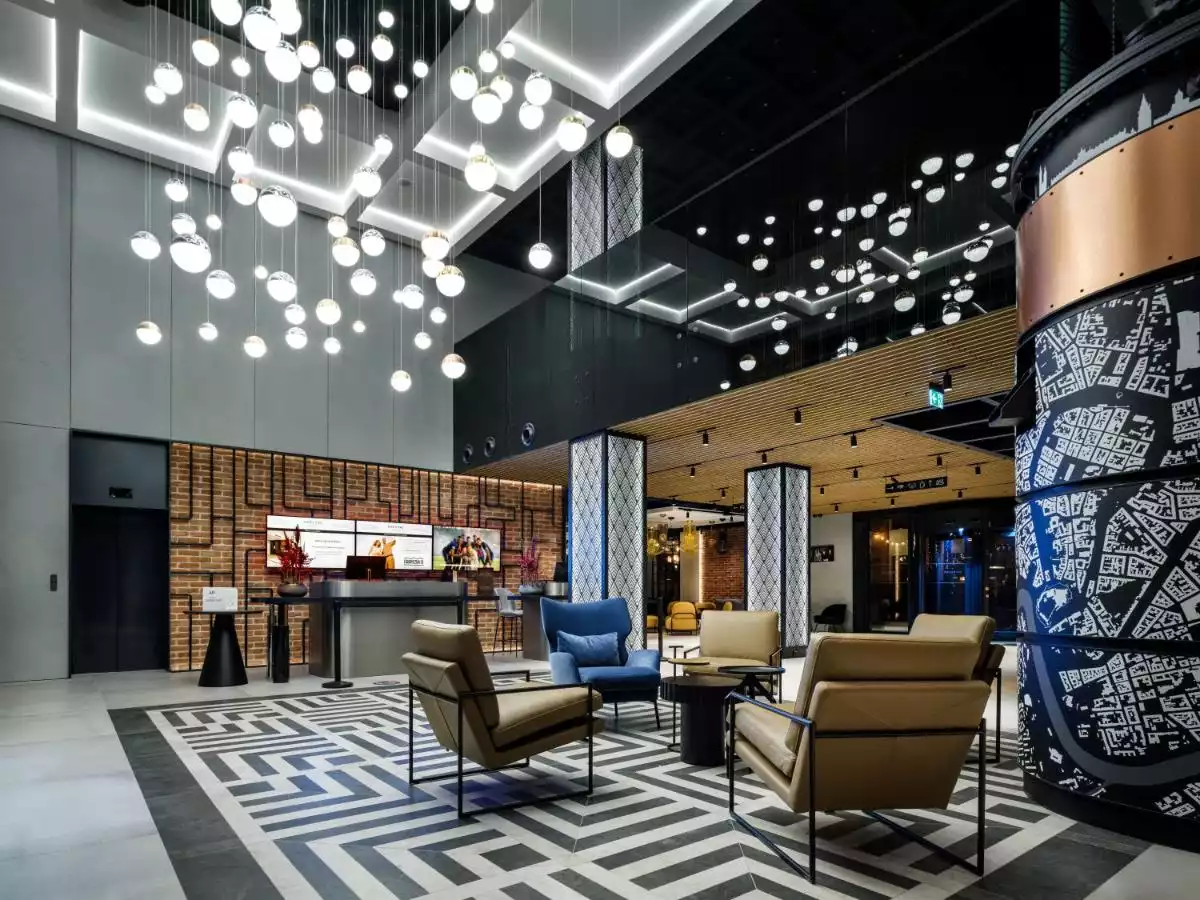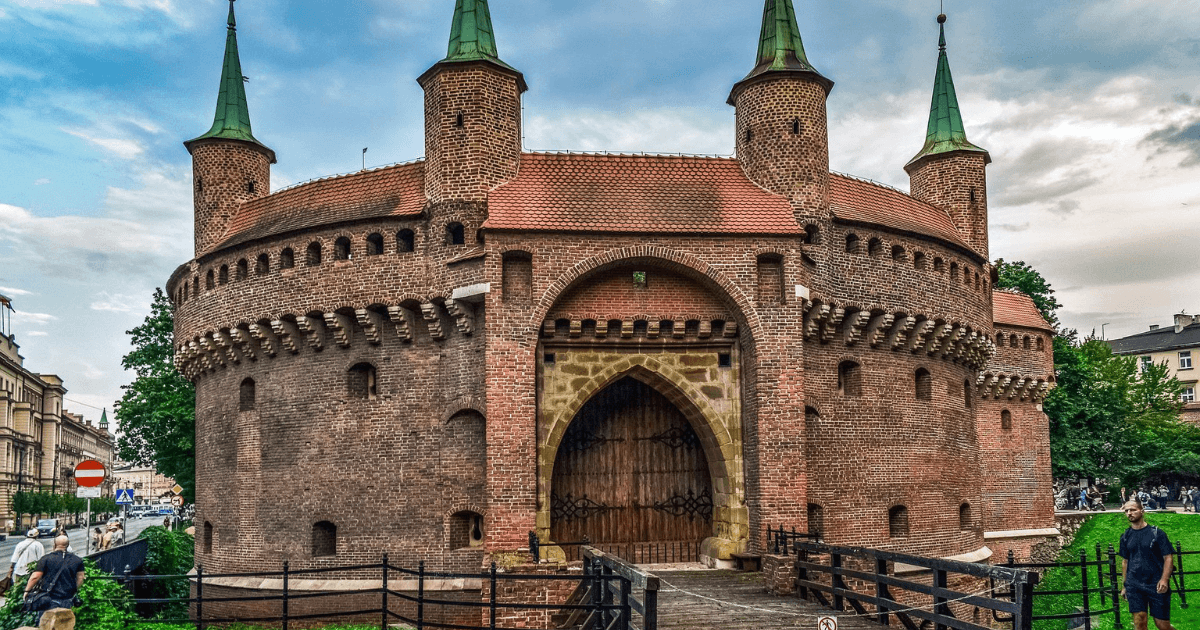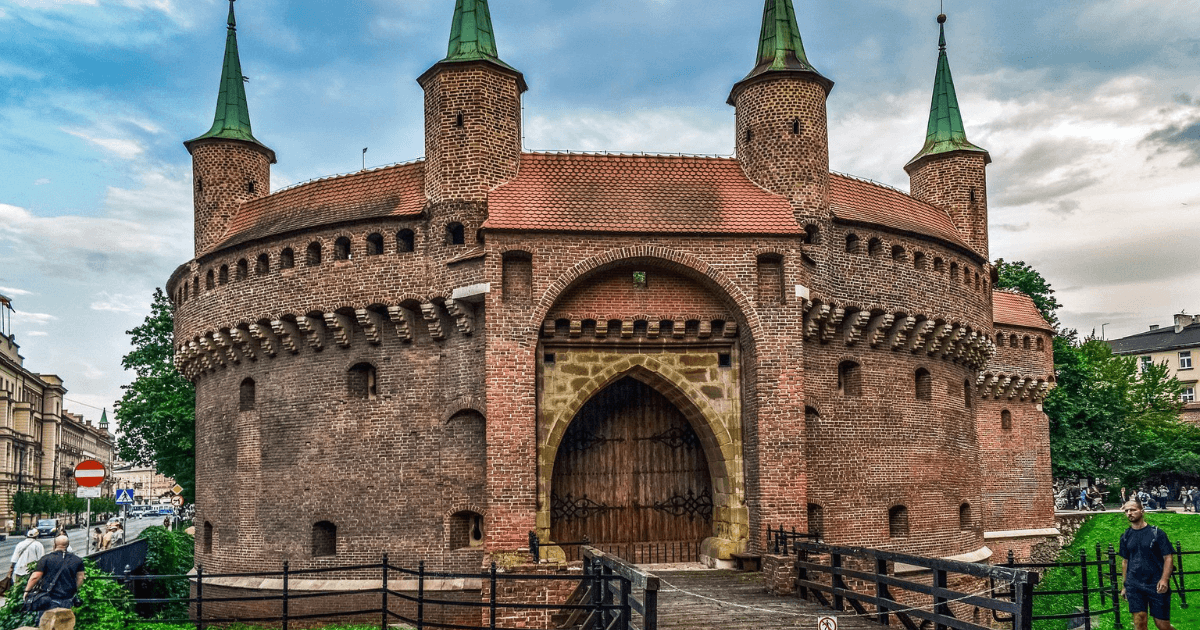 8. Oskar Schindler's Factory
Oskar Schindler's factory in Krakow was a major factor in saving the lives of hundreds of Jews during World War II. Nestled in the heart of the city, the factory was a constant hive of activity, with workers producing enamelware around the clock.
But it was more than just a workplace – it was a lifeline for those who were being persecuted by the Nazi regime. Schindler went out of his way to protect his Jewish employees, even at great personal risk.
He was determined to keep them safe, and he succeeded. Thanks to Schindler's efforts, many Jews were able to survive the war. The factory is now a museum, and a reminder of the power of humanity in the face of hatred.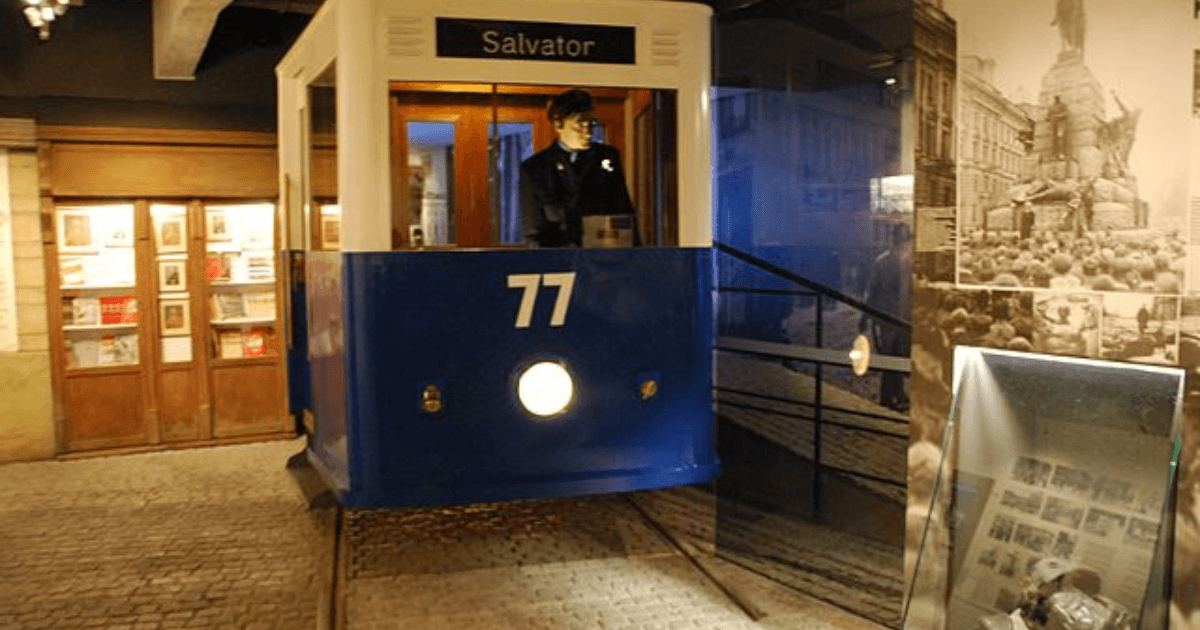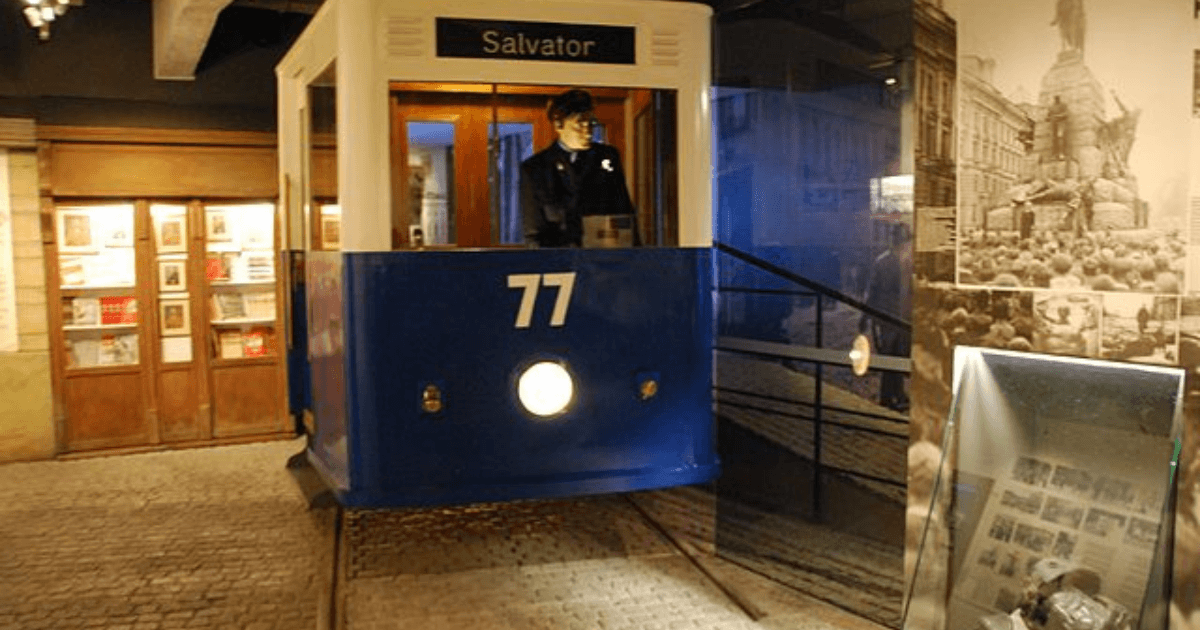 9. Wawel Cathedral
Wawel Cathedral is one of the most popular tourist attractions in Krakow, Poland. The cathedral, which is located on Wawel Hill, dates back to the 11th century and is built in the Romanesque style. Over the centuries, the cathedral has undergone many renovations and additions, and today it is a fascinating mix of architectural styles.
The exterior of the cathedral is particularly impressive, with its ornate facade and towering spires. Inside, the cathedral is equally impressive, with its beautiful stained glass windows and intricately carved columns.
Despite its large size, the cathedral has a warm and welcoming atmosphere, and it is easy to see why it is so popular with tourists.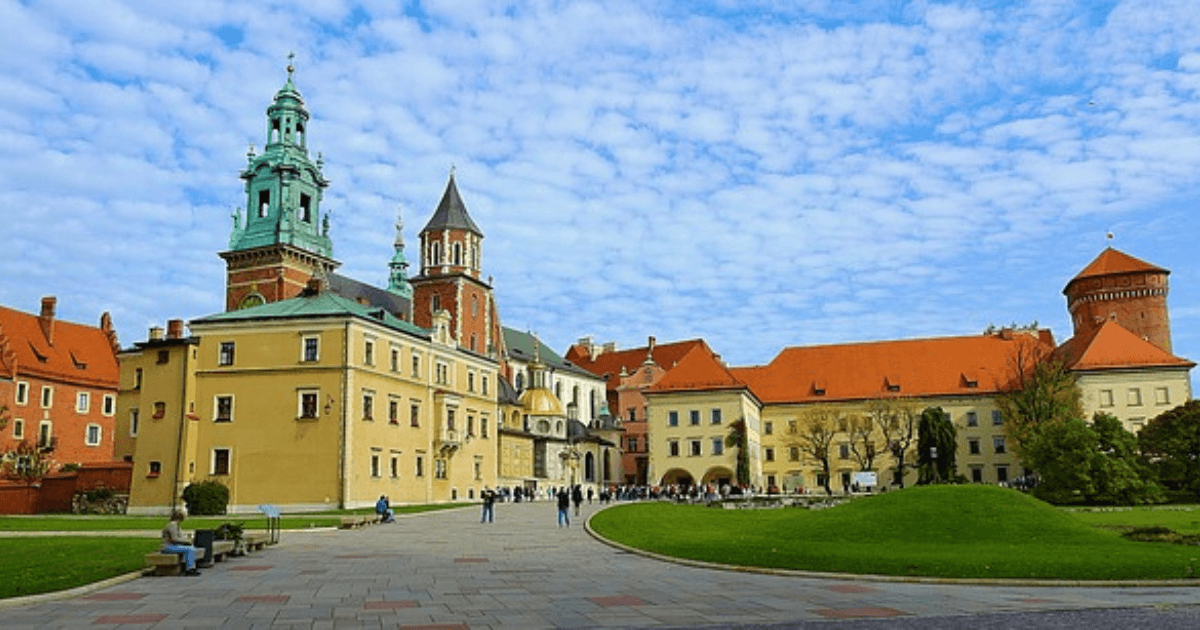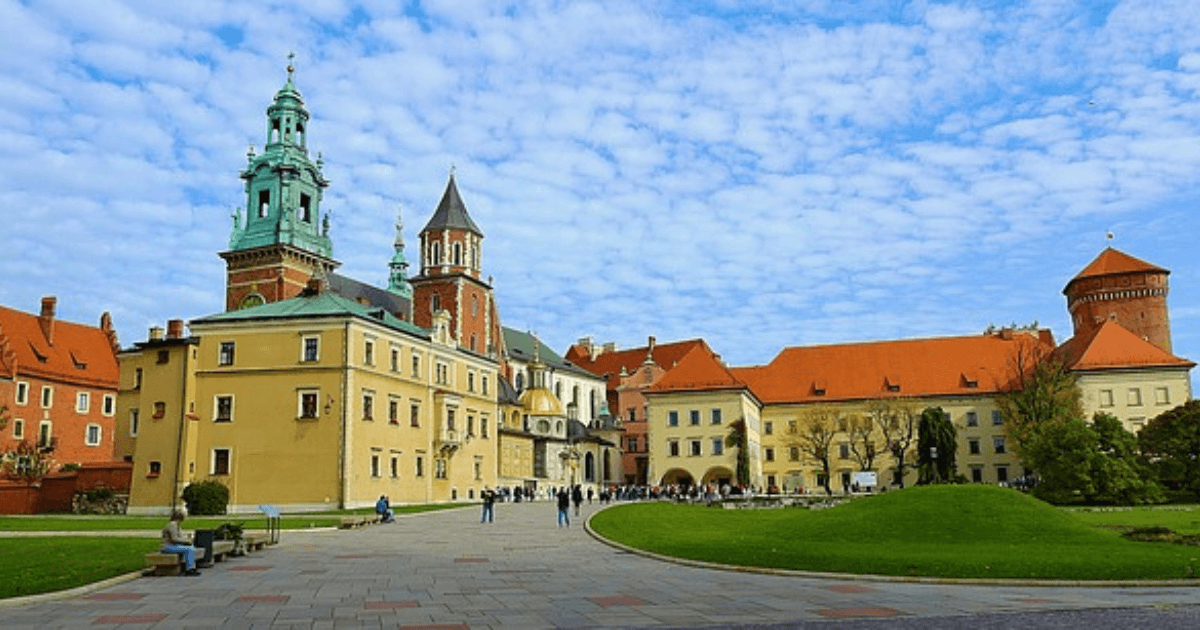 10. Planty Park
Krakow is home to Planty Park, a sprawling oasis in the heart of the city. The park is a haven for locals and visitors alike, providing a space to relax, play and explore. Plant life abounds in the park, with colorful flowers and towering trees providing shade and beauty.
Winding paths take visitors on a journey through the different sections of the park, each with its own unique character.
Whether you're looking for a place to take a leisurely stroll or want to find a hidden corner to read your favorite book, Planty Park is the perfect spot.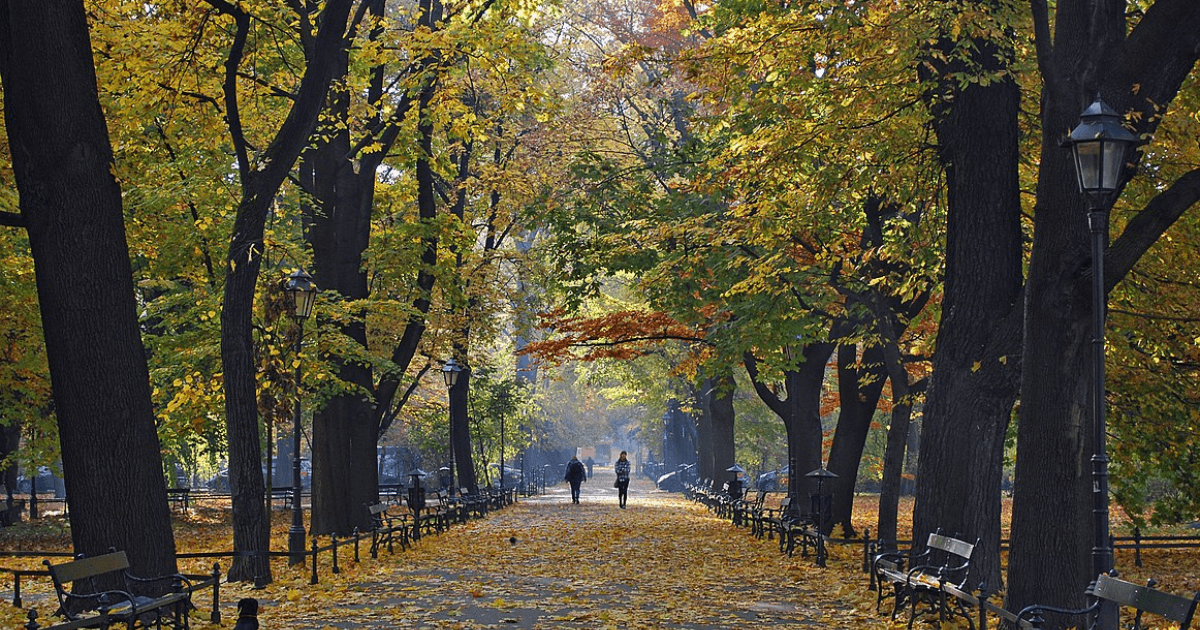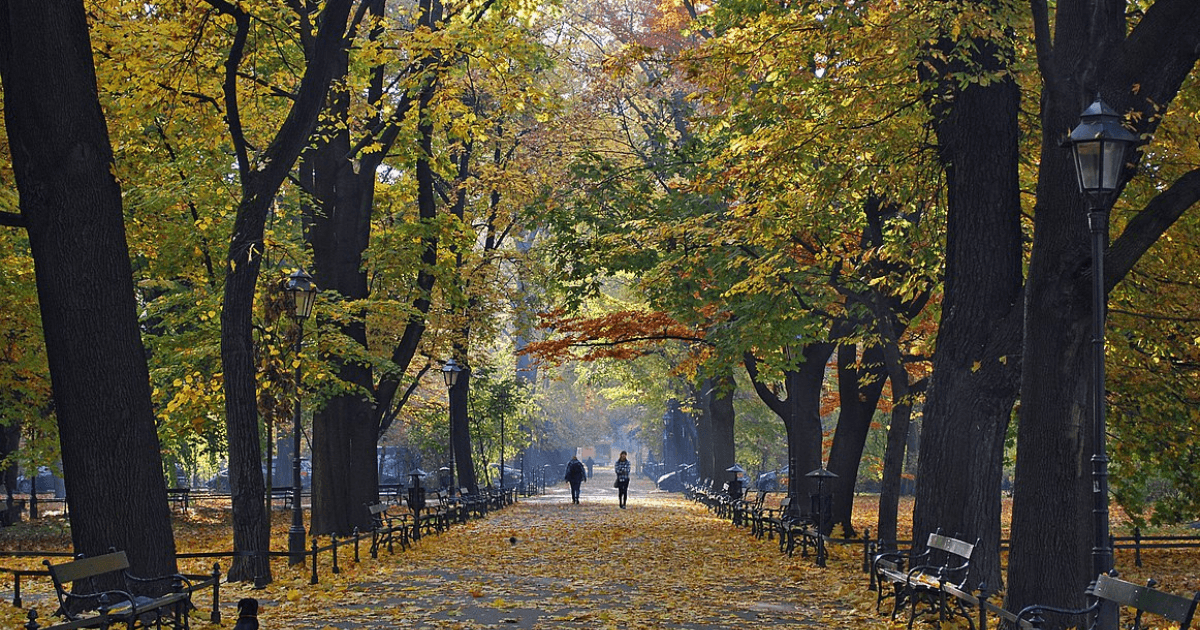 Photo By Zygmunt Put Zetpe0202, Wikimedia Commons
11. Auschwitz-Birkenau
Few places in the world evoke as much emotion as Auschwitz-Birkenau. Located in Poland, just outside the city of Krakow, this former concentration camp is now a memorial and museum dedicated to the victims of the Holocaust.
Visitors can explore the remains of the gas chambers and crematoriums, as well as see personal belongings and photographs left behind by those who were deported here. The experience is both moving and sobering, and it serves as a powerful reminder of the human capacity for both evil and good.
Auschwitz-Birkenau is a must-see for anyone interested in learning more about this dark period in history.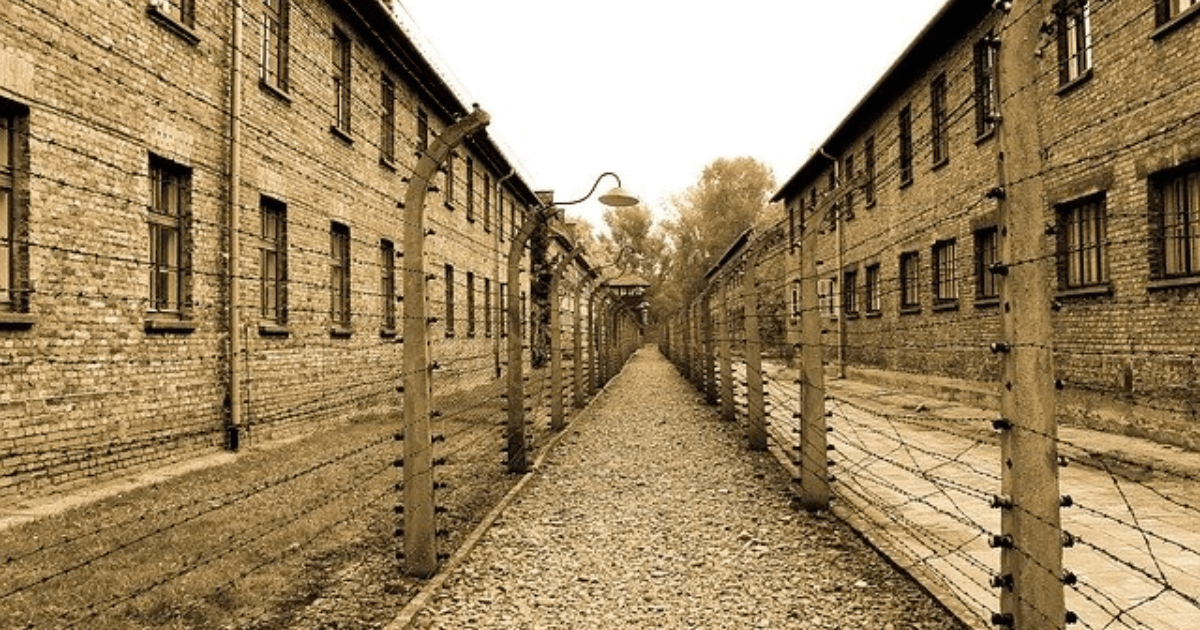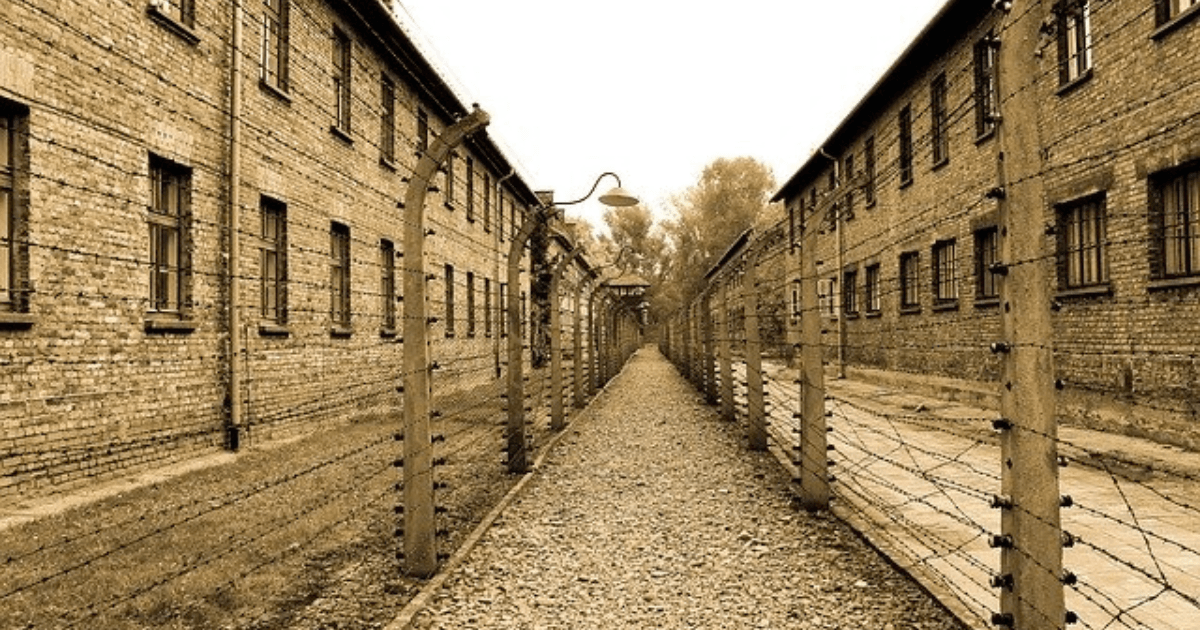 12. Cruise by Vistula River
There's nothing quite like a leisurely cruise down the river on a warm summer day. And when that river is the historic Vistula River in Krakow, Poland, the experience is all the more memorable. As you float past Krakow's majestic castle and medieval churches, you can't help but feel transported back in time.
The river's gentle flow and the breeze blowing through your hair makes for a truly relaxing experience. And as you take in the stunning scenery, you may even find yourself dreaming of a time when life was a little simpler and slower-paced.
Whether you're cruising down the river with family or friends or simply enjoying some solo time, a cruise down the Vistula River is sure to be a cherished memory.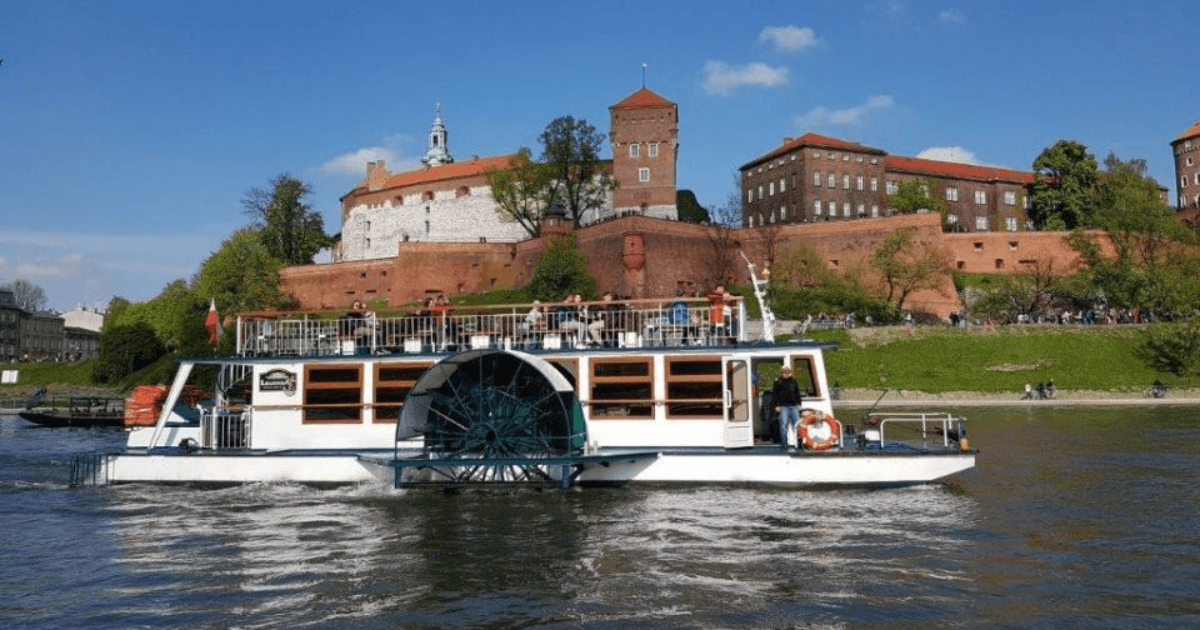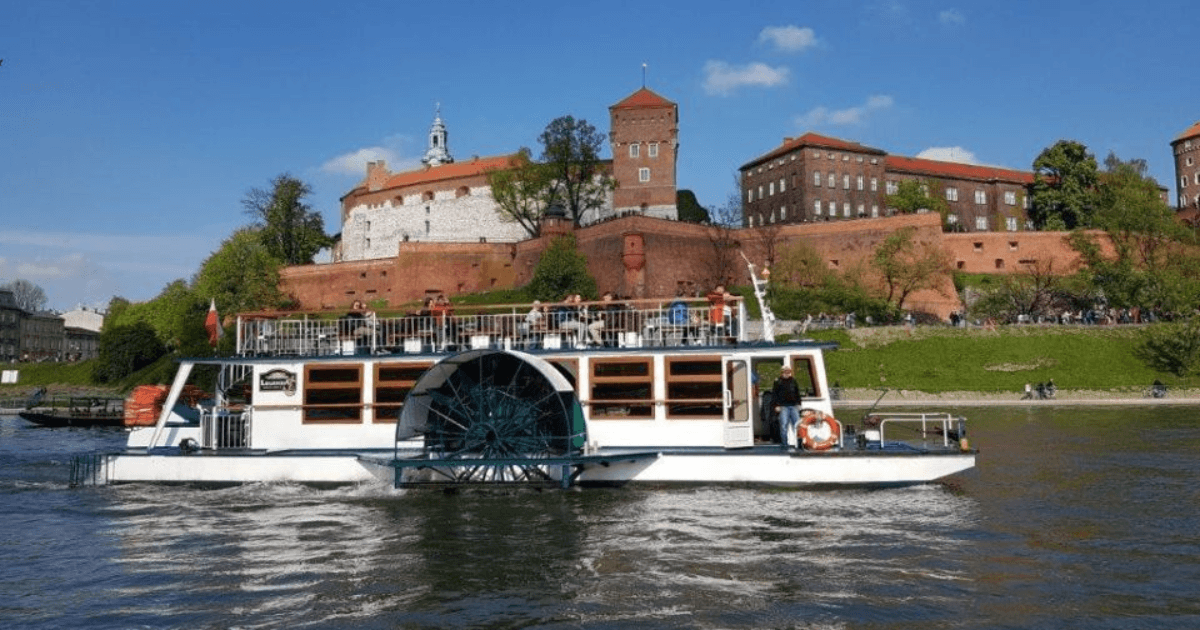 13. Florianska Street
If you're looking for a truly unique shopping experience, be sure to check out Florianska Street in Krakow. This pedestrian-only street is lined with all sorts of shops, from traditional Polish folk art galleries to modern-day boutiques.
Whatever your taste, you're sure to find something to your liking on Florianska Street. And if you get tired of shopping, there are plenty of cafes and restaurants to relax in.
So whether you're looking for a special souvenir or just want to window shop, be sure to add Florianska Street to your list of places to visit in Krakow.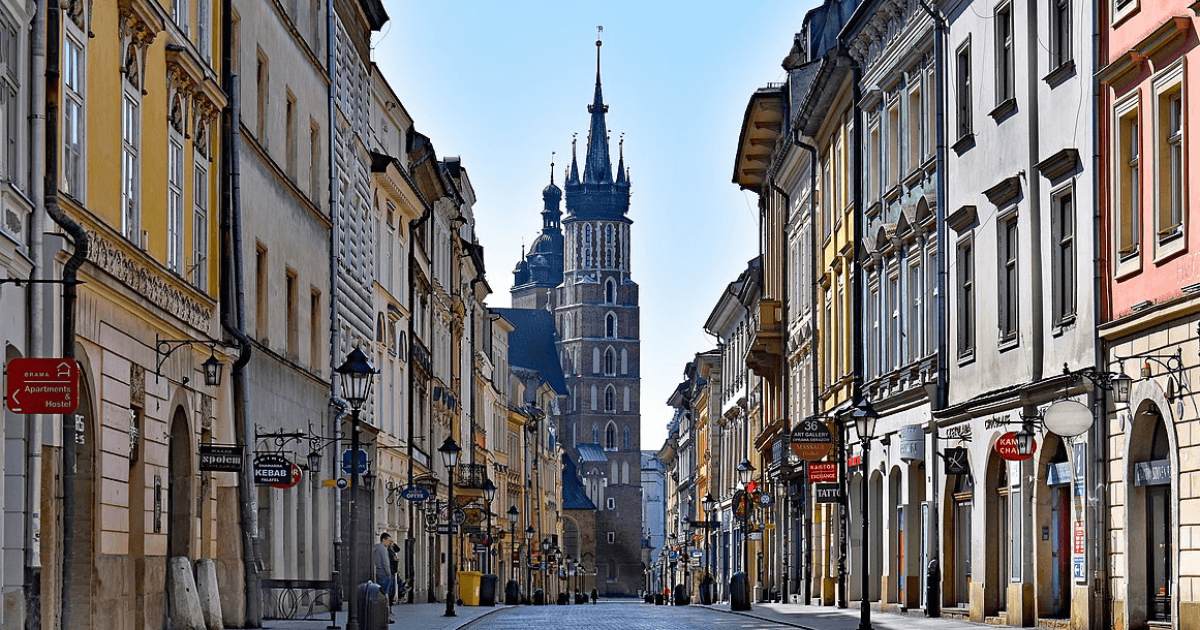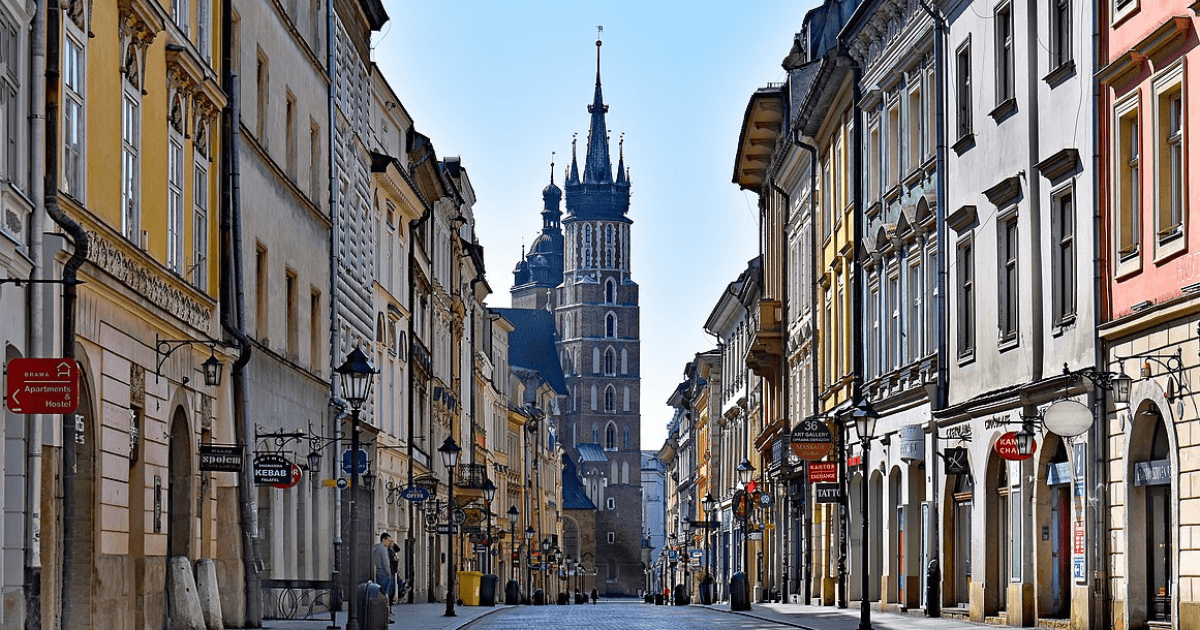 14. Jagiellonian Univeristy
Founded in 1364, the Jagiellonian University is one of the oldest universities in Europe. Located in Kraków, Poland, the university has a long and rich history. For centuries, it was a leading center of learning in Central and Eastern Europe.
Today, the Jagiellonian University remains an important institution of higher learning, with over 40,000 students enrolled in its various programs. The university is also renowned for its beautiful campus, which includes several historic buildings and is located within the city's old town.
Thanks to its impressive history and academic reputation, Jagiellonian University is one of the most prestigious institutions of higher education in Poland.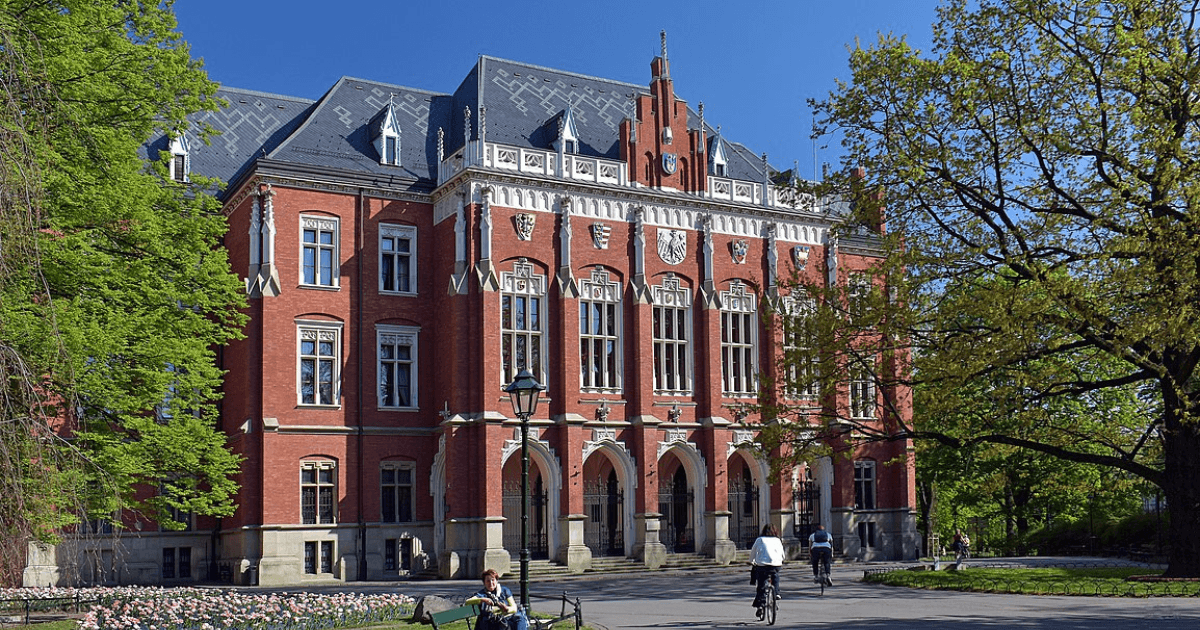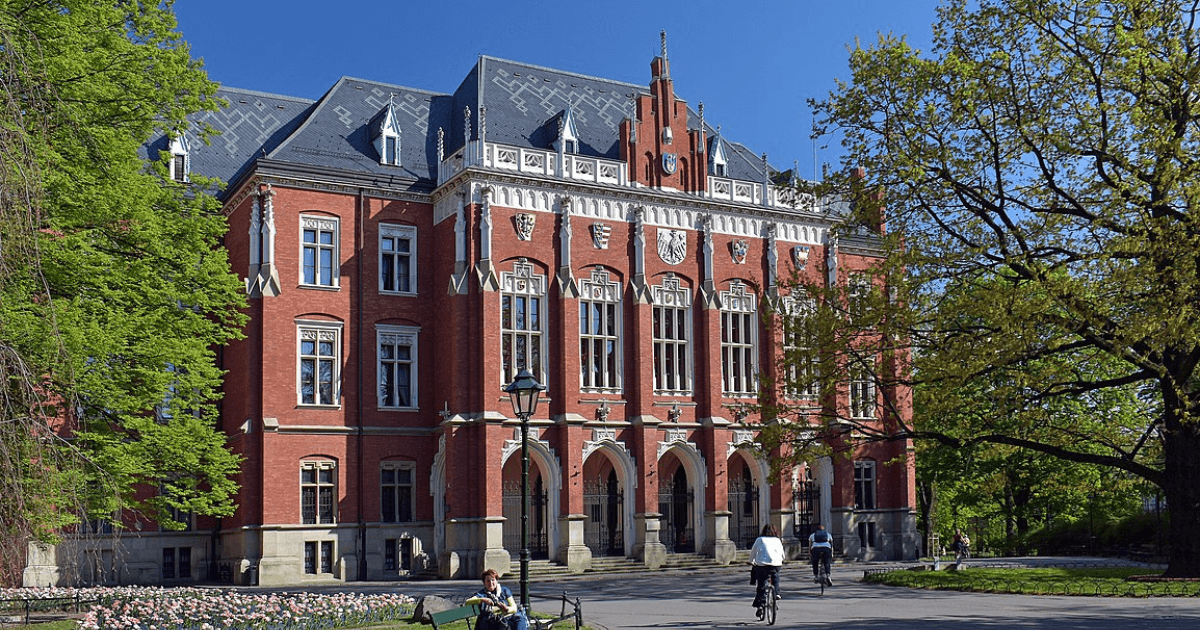 15. Rynek Underground
Krakow's Rynek Underground is a must-see for any visitor to the city. This hidden gem is located underneath the Main Market Square, and it's packed with fascinating history and architecture.
Once you descend into the underground, you'll be transported back in time to the 14th century, when the original market stalls were built. Today, you can explore the atmospheric tunnels and see how they would have been used by merchants and traders.
There's also a reconstructed medieval hall, which is used for special events and exhibitions. The Rynek Underground is a unique experience that provides a rare glimpse into Krakow's past.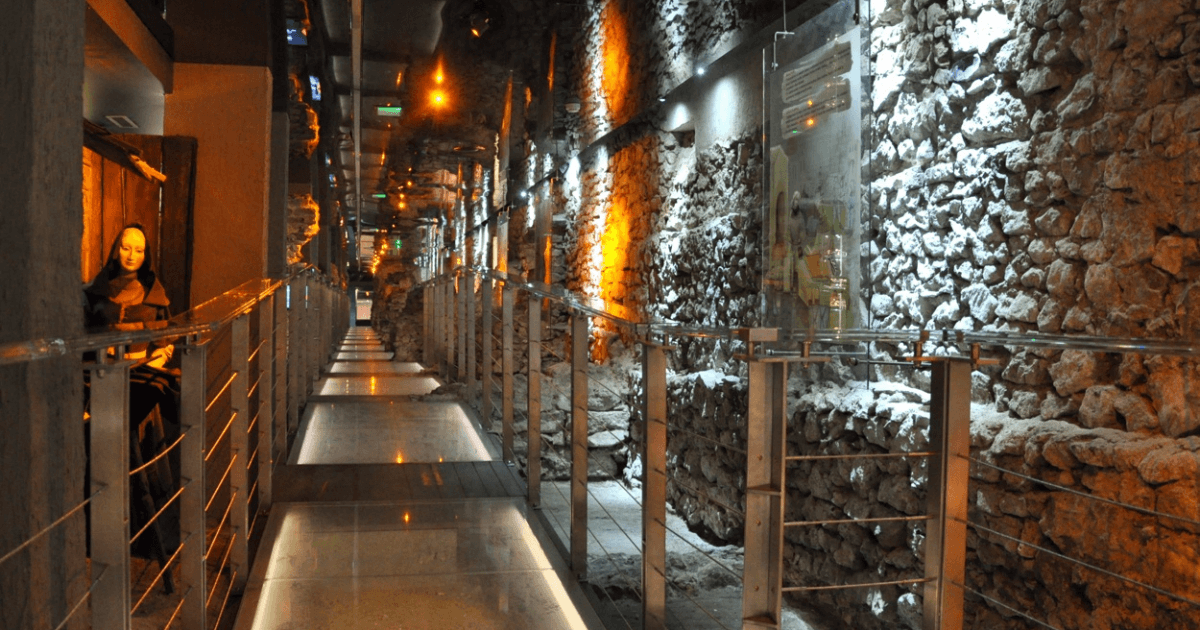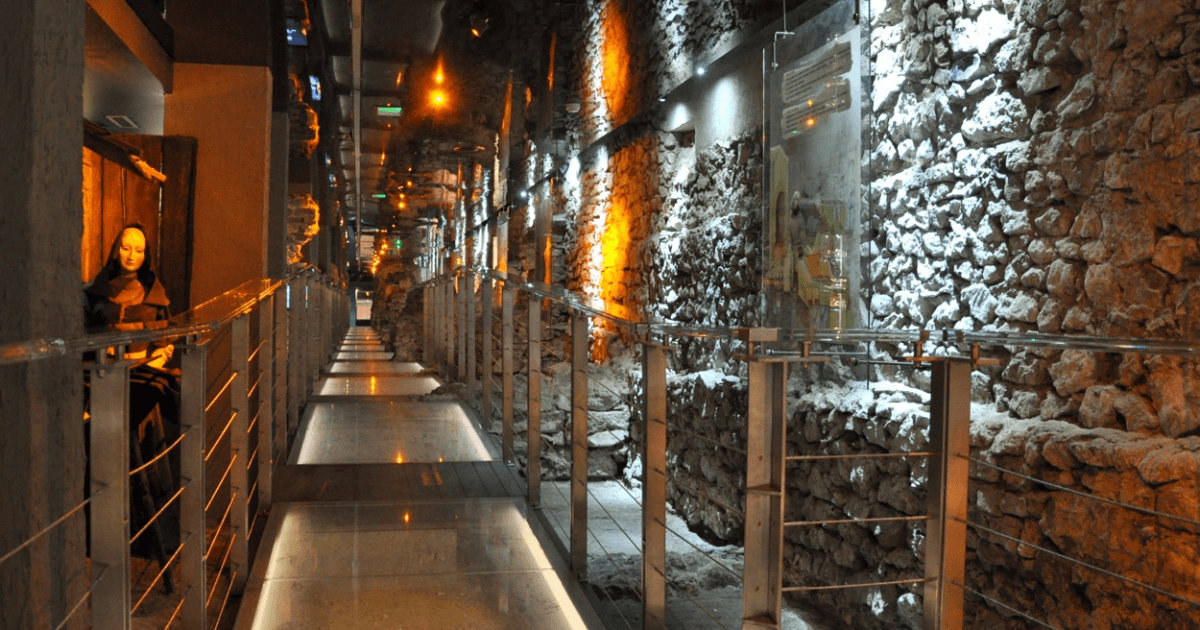 16. The Historical Museum of Krakow
The historical museum of Krakow is a must-see for anyone interested in the history of Poland. The museum features a comprehensive collection of artifacts and exhibits that tell the story of Krakow from its early beginnings to the present day.
Visitors can learn about the city's role in the country's politics, economy, and culture, and see how Krakow has changed over time. The museum also has a wealth of information on Krakow's famous residents, including artists, writers, and musicians.
With so much to see and do, the historical museum of Krakow is an excellent place to spend an afternoon exploring the rich history of this fascinating city.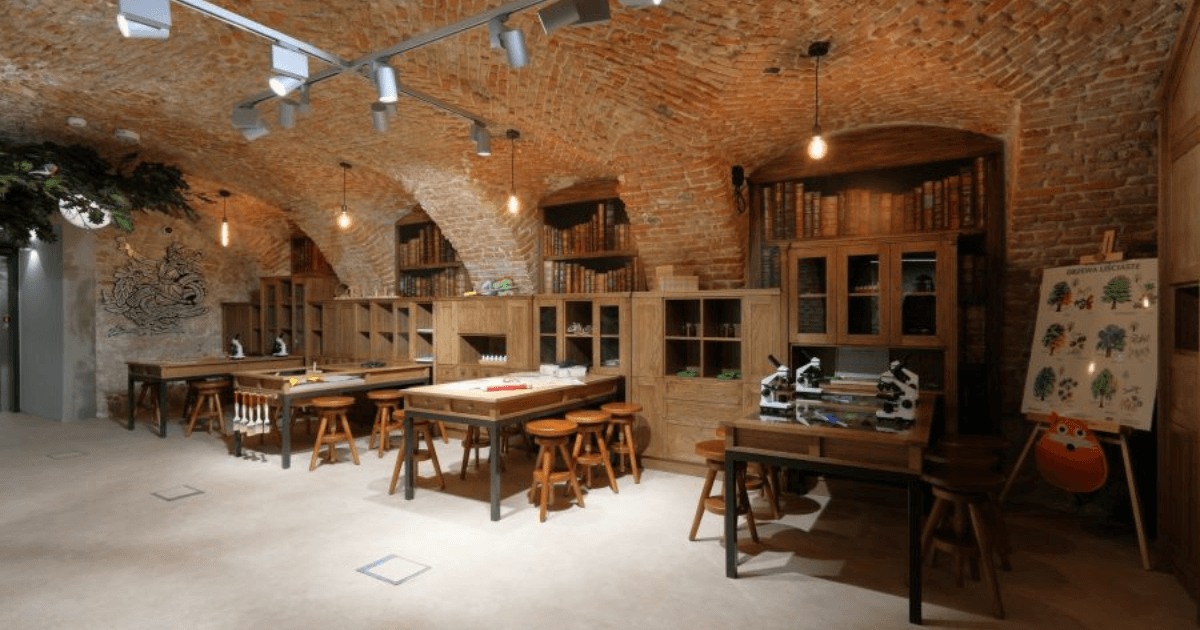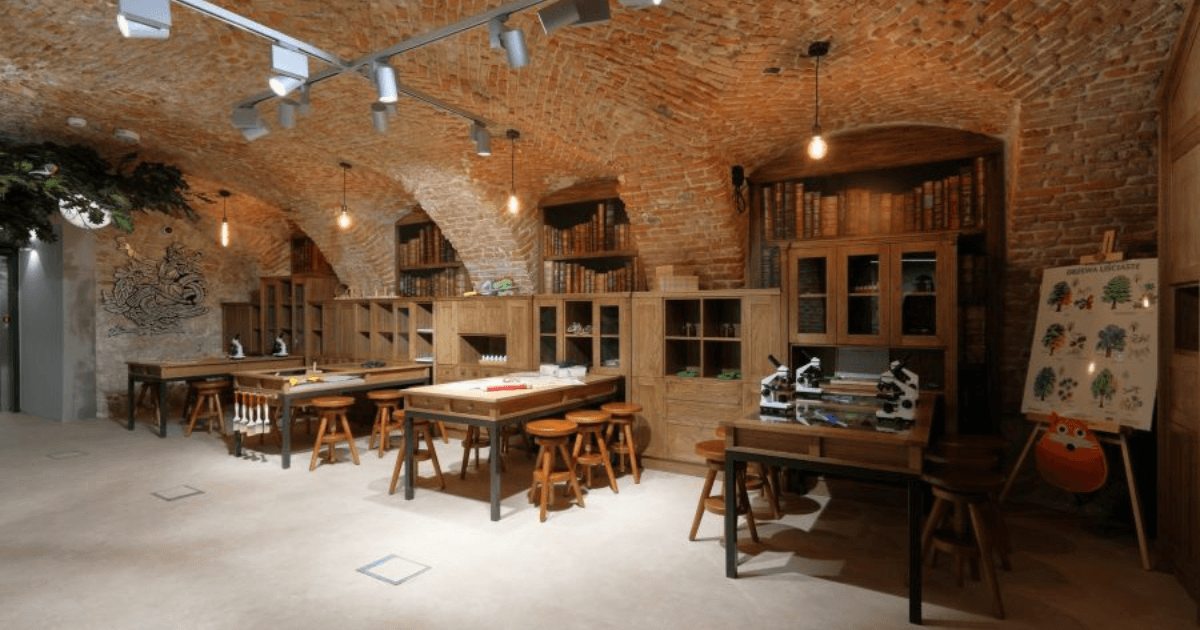 17. Polish Aviation Museum
The Polish Aviation Museum in Kraków is one of the largest aviation museums in the world. The museum chronicles the history of Polish aviation from its early beginnings to the present day. The collection includes over 200 aircraft, as well as a host of other artifacts and exhibits.
The museum is also home to a number of restoration projects, including an ongoing effort to restore a Soviet MiG-29 fighter jet.
Visitors to the museum can also take advantage of the on-site library and research center. The Polish Aviation Museum is a must-see for anyone interested in the history of aviation.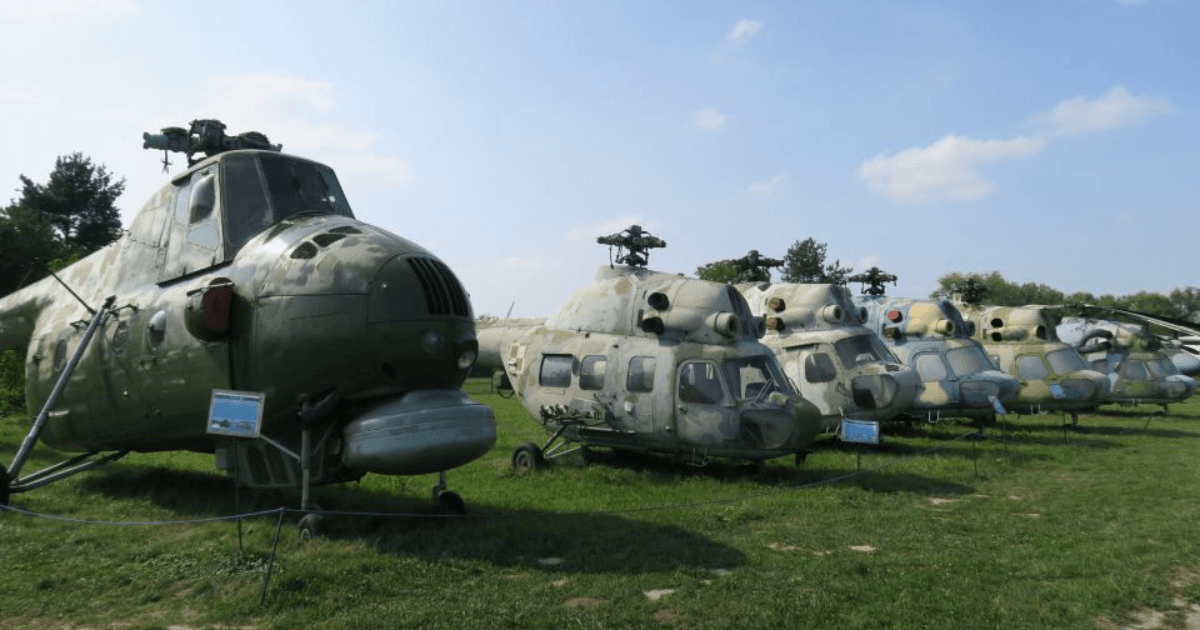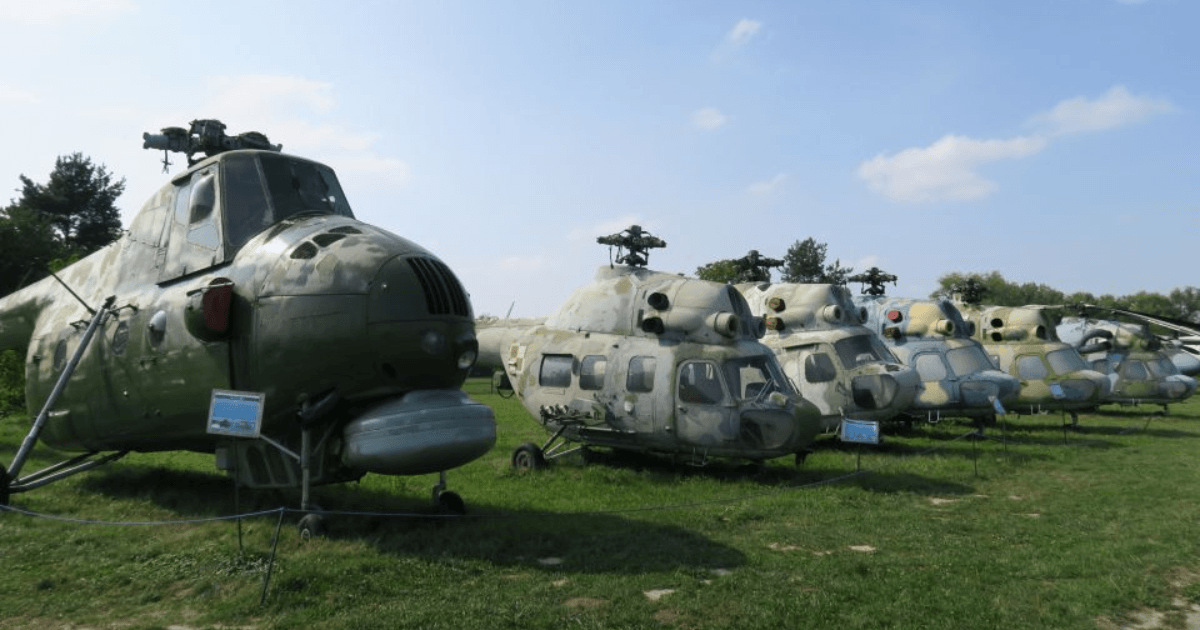 18. Ghetto Heroes Square
Ghetto Heroes Square is a poignant reminder of the tragic history of the Jewish people in Krakow. In 1940, the Nazis established a ghetto in the former Jewish quarter of Kazimierz, and forced over 15,000 Jews to live in its cramped and squalid conditions.
The ghetto was eventually closed in 1942, and its residents were deported to concentration and extermination camps. Ghetto Heroes Square commemorates the brave men and women who fought back against their oppressors, and honors the memory of all those who perished in the Holocaust.
Today, the square is a peaceful oasis in the heart of Kazimierz, and a powerful tribute to the strength and resilience of the human spirit.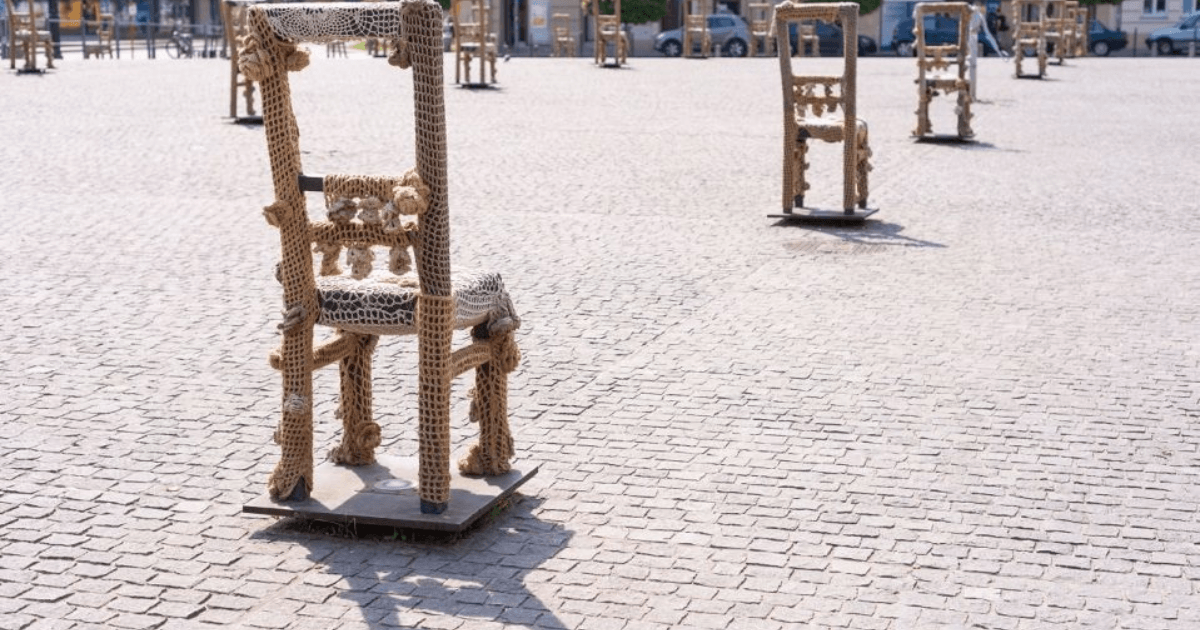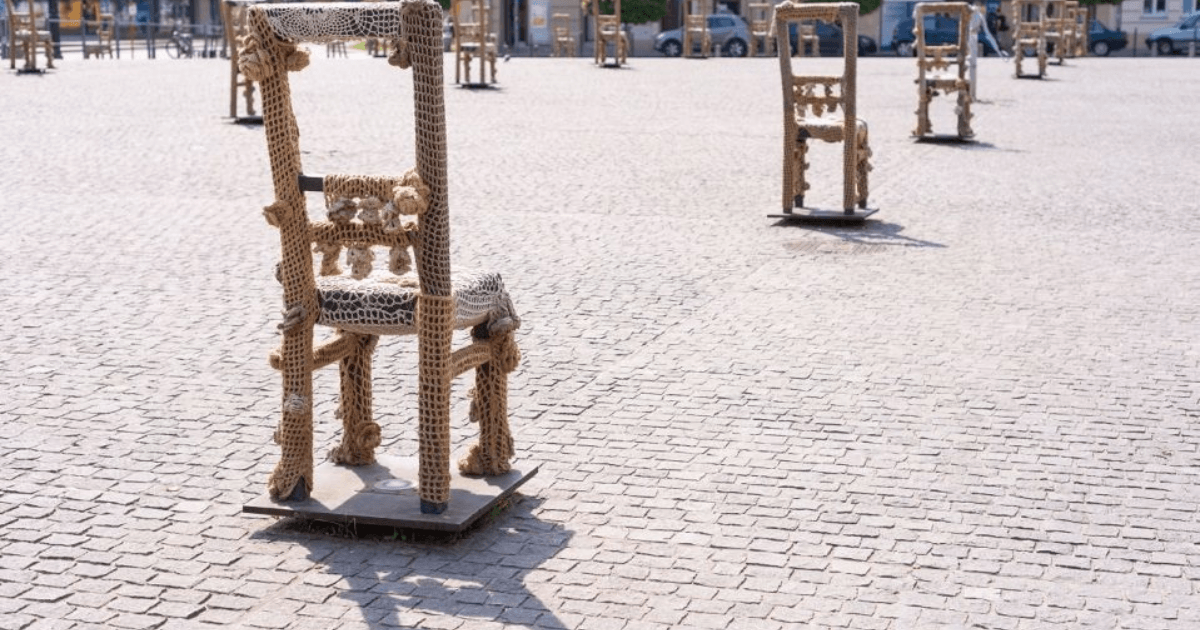 19. Dragons's Den
The Dragons' Den is a popular tourist attraction in Krakow, Poland. It is a small cavern located underneath Wawel Castle, and is said to be the home of a dragon who terrorized the city centuries ago. Today, the Dragons' Den is a popular destination for tourists and locals alike.
Visitors can explore the caverns. There is also a gift shop and restaurant on site. The Dragon's Den is a unique and interesting place to visit, and is sure to leave lasting memories for all who come.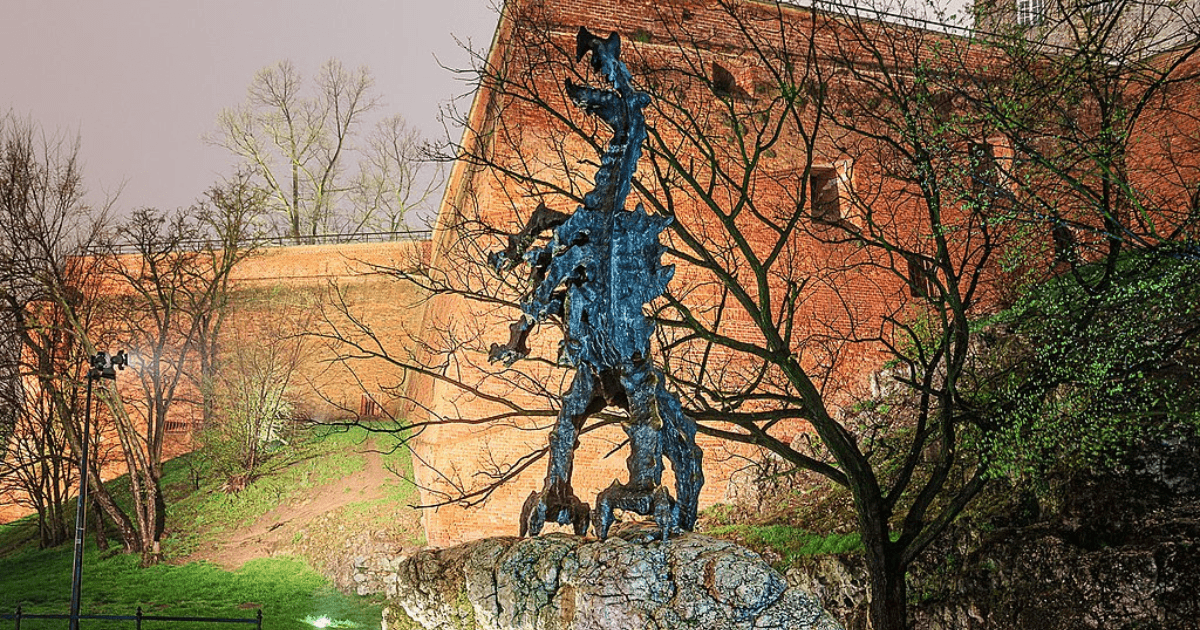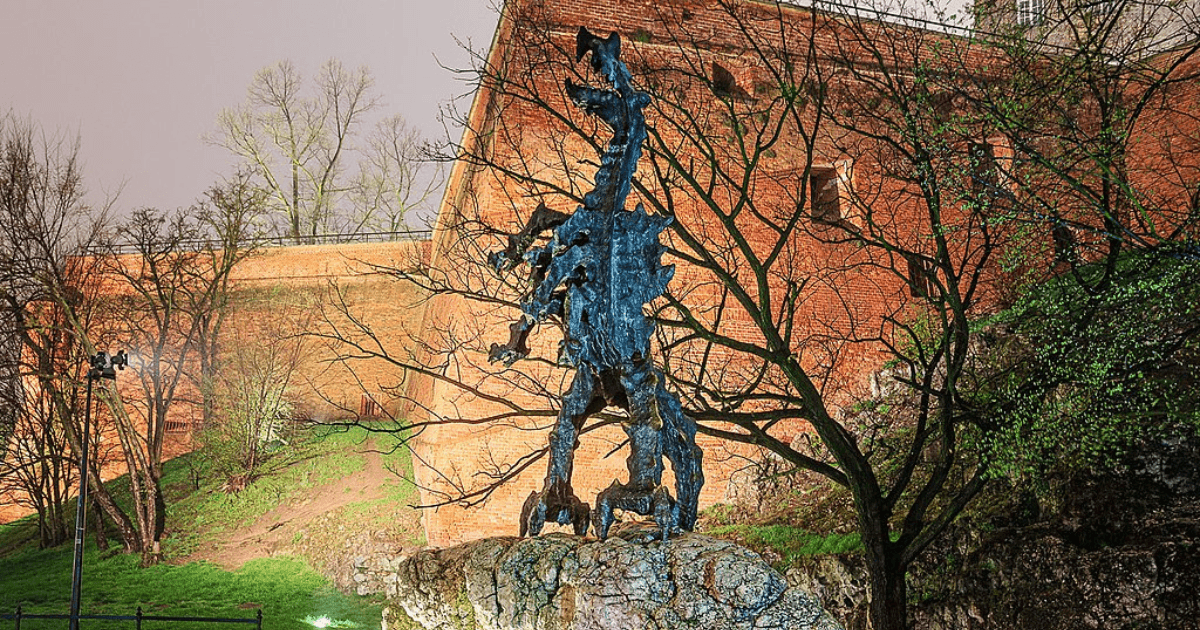 20. Vistulan Boulevards
Krakow's Vistulan Boulevards are a must-see for any visitor to the city. Stretching for over 3 kilometers along the banks of the Vistula River, the boulevards are lined with trees, flowers, and cafes.
They offer breathtaking views of the river and the city skyline, and are a perfect place to relax on a summer day. In the evening, the boulevards come alive with people out for a stroll or a meal at one of the many outdoor restaurants.
Whether you're looking for a place to enjoy the outdoors or simply want to take in Krakow's stunning riverfront, the Vistulan Boulevards are not to be missed.