Oskar Schindler's Factory – Krakow
Oskar Schindler Factory Museum is amongst the most visited tourist attractions in Krakow. This significant landmark is a must-see for every visitor, especially those who have a keen interest in Poland's history and culture. Schindler's List, the 1994 Academy Award Winning Film by an award-winning producer Steven Spielberg, paints a picture of the heroic businessman, Oskar Schindler, who risked everything to save lives of hundreds of people.
Before the Second World War, Krakow had one of the largest Jewish settlements in Poland. Many Jews had to relocate in search of a better life and secure future due to the turmoil, war, and the Nazi invasion ravaging Poland and its cities at the time.
A little over 16,000 Jews who stayed back in Krakow were moved into an enclosed, tightly secured a 20-hectare space known as the Jewish Ghetto. Living conditions worsened as four Jewish families were forced to share an apartment. No one was allowed to leave unless they are gainfully employed by a reputable business nearby. Thankfully, Schindler Factory came to the rescue
During the war, Schindler employed 1,200 Jews to work within his factory, which ultimately saved their lives. This factory turned museum holds little details about Oskar Schindler himself, but visitors can find detailed information about Krakow and how the city survived the Second World War.
Who Was Oskar Schindler?
The legends of Oskar Schindler spread like wildfire around the world, thanks to the film, Schnider's List, and the book Schindler's Ark by Thomas Keneally.
Born on 28 April 1908, Oskar Schindler was a business opportunist and a member of the Nazi occupation. In 1936, he worked for Abwehr, the Nazi intelligence service. As an active Nazi member, he had access to high ranking members in the party.
Before the war, Schindler struggled as an entrepreneur. As at the same time, with the Nazi invasion, Schindler relocated to Poland and bought a factory to produce cookware sets. He moved to Poland in order to benefit from the cheap Jew labor. After the acquisition, he decided to employ Jews in the Krakow Ghetto.
Despite being a war profiteer, Schindler rose to the occasion – a move for only the brave at heart. At the time, he never knew his actions would metamorphose into national recognition, and his factory will become a major tourist attraction. He spent all his fortune bribing the Nazis and ensuring that the Jews in his factory were well catered for and protected from being deported to the concentration camps.
He managed to protect and saves the lives of 1,200 Jews from deportation and the cold hands of death. All survivors are proudly addressed as Schindler's Jews till this present day. This selfless act made him a celebrated hero.
What To See in Oskar Schindler Factory Museum?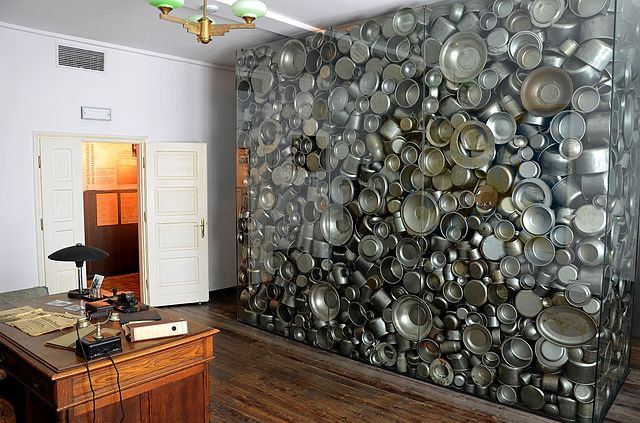 Adrian Grycuk Wikimedia Commons
Schindler's factory is home to two museums –MOCAK (a museum for contemporary arts) and the Schindler's Factory Museum (dedicated to events and happenings during the Second World War). The museum is well-detailed, featuring exhibits that talk about the horrible living conditions endured by the Jews during the Nazi occupation.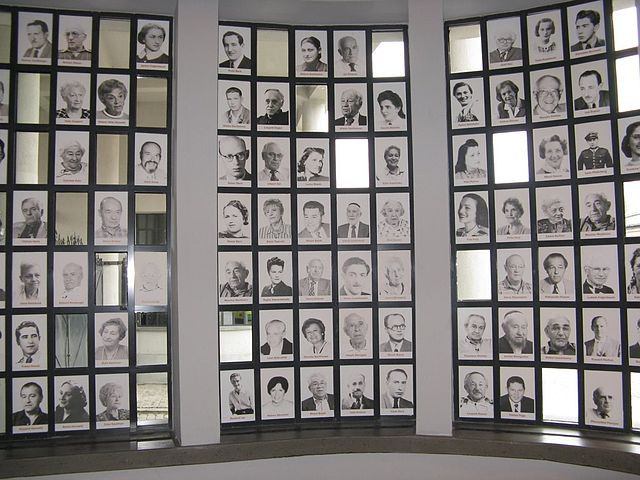 Zorro2212 Wikimedia Commons
Multimedia displays of information, including videos, photos, prints, and authentic artifacts, tell the stories. Each room you enter takes you back in time, giving you an authentic feel. Don't miss a chance to see the compact space where 4 Jewish families were forced to stay. To get here, you will be taken through a narrow corridor that looks just like the ghetto walls.
The museum houses a permanent exhibition, Krakow under Nazi Occupation 1939 – 1945. This is one of the museum's most significant exhibitions that draw millions of people annually. A tour of Oskar Schindler Factory Museum is a must for every history lover.
What makes the museum stand out is its rooms. All 45 rooms are carefully designed to depict a particular place – concentration camps, a salon, a railway station, and more. There's never a boring moment here. Every room has something intriguing to tell you.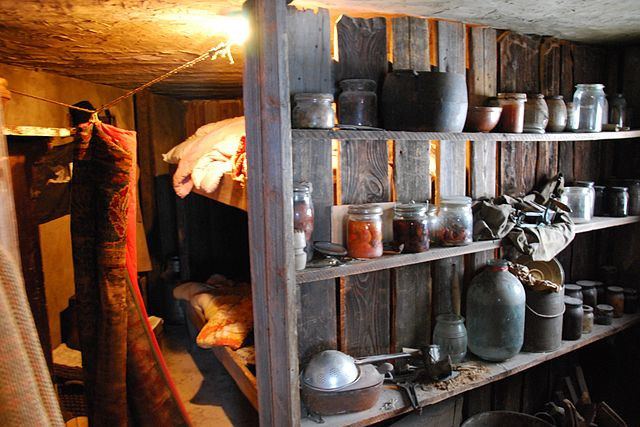 Zorro2212 Wikimedia Commons
Of all the 45 rooms in the museum, there are two rooms dedicated to the businessman. You'll find information about how Schindler went from a war profiteer and a Nazi party member to a hero who was the inspiration behind an award-winning movie.
His former office has few of his personal items worth checking out. The museum also boasts a collection of enamel pots made by Schindler and his employees during their time at the factory. You'll also find names of Jewish people who survived the horrors of the Nazi invasion. It is indeed a walk through memory lane.
Tour Options
A guided tour is a guaranteed way of exploring Schindler's Factory. Exploring the factory in the company of a knowledgeable guide takes you through the most relevant sites in the museum. And if you would like to explore the museum without professional help, there is an option for you.
You can choose to buy your tickets to visit the factory. Unless you know your way around the museum, you should book a guided tour. This way, you don't get to miss out on anything. Guided tours are organized in English and Polish. Each guided tour lasts approx. 2 hours.
Opening Hours
Summer Season (April – October)
Tuesday – Sunday: 9 am – 8 pm
Winter Season (November – March)
Tuesday – Sunday: 10am – 6pm
Is the Museum Worth Your Time?
Absolutely! If you are in Krakow for a vacation, Oskar Schindler Museum is a must-visit. At the end of the tour, visitors will learn more about the rich history
If you'd like to learn more about Krakow's gripping history during the Second World War, this is the place for you. It provides in-depth information about the travails and impact of World War II on Poland and its citizens, including the horrible living conditions the Jewish community was subjected to.
These inhabitants had no choice but to adopt the Nazis' way of life as well as the horrors of war. You can paint a visual picture of the difficulties Krakow inhabitants went through at the time.