Do you love traveling to destinations that give you a better understanding of its rich history and culture? If you haven't visited Auschwitz, it's high time you did. It is the sort of place that shouldn't be missed. If you'd like to bear witness to the dark, terrifying stories and atrocities that make this concentration camp an irreplaceable part of Poland's history, be sure to visit in person. This is not the kind of place you feel excited visiting; however, you need to be prepared mentally and psychologically.
Overview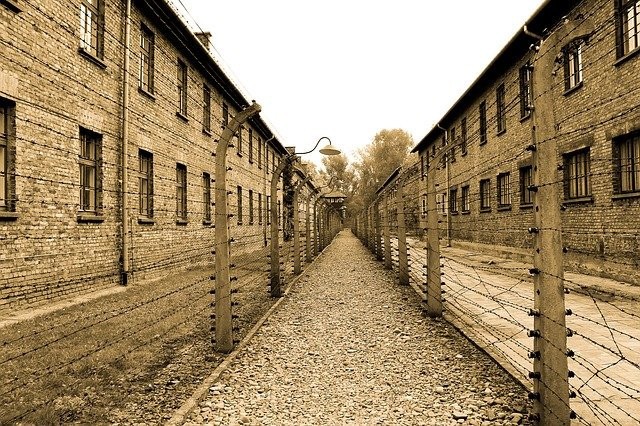 Auschwitz is a concentration, and extermination camp set up by the Nazis during the Second World War. Between 1940 – 1945, hundreds of thousands of people died here, many of whom were made up of the Jewish population. While some died as a result of the unhealthy living conditions they were subjected to, others were gassed and brutally murdered.
Today, millions of people visit the complex annually to witness firsthand the well preserved dark history that Auschwitz is known for. This concentration camp serves as both a memorial for the departed souls and a museum with interesting discoveries that gives visitors a better understanding of what happened.
Covering nearly 500 hectares of land, the Auschwitz complex is the largest of all six concentration and extermination camps set up by the Nazis. Here, you will find lots of well-preserved sites, including the main gate and prisoner's living quarters.
The Auschwitz complex is divided into three parts – Auschwitz I, Auschwitz 2 Birkenau and Auschwitz 2 Monowitz
Auschwitz I, the original prison camp, opened in 1940 as was reserved for political prisoners from Poland and Germany. This is also the building where mass exterminations were carried out on prisoners.
Auschwitz II Birkenau was opened in 1941 to accommodate the spillovers from the first prison camp. This prison camp housed over one million prisoners, including polish political prisoners and the Jewish people. This is also the spot where millions of Jews lost their lives in the greatest extermination the world has ever witnessed.
Auschwitz III, known as the slave-labor camp, is where the able-bodied prisoners were forced into hard labor.
Brief History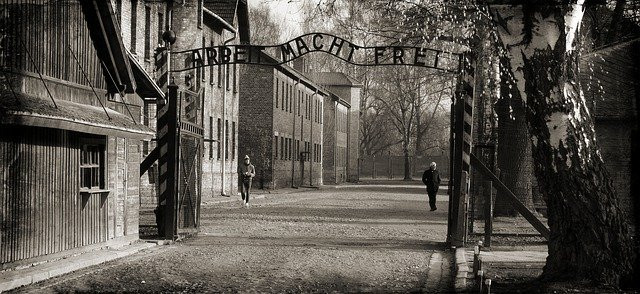 This concentration and extermination site was termed the Nazi's "final solution to the Jewish problem." Out of the 1.3 million people that were brought to these camps, only 200 thousand prisoners survived. Most people sent to Auschwitz were exterminated in the gas chambers.
Others who escaped the gas chambers died of other causes. This includes a lack of food, good health, infectious diseases, and exhaustion from forced labor.
On the site grounds, visitors can explore ancient buildings, particularly the rooms where no less than four families were forced to live in. As you explore further, you will find other lots of personal belongings of prisoners. These include footwear of various shapes and sizes, as well as rooms filled with human hair.
Your tour guide will also take you to the crematorium and the ruins of the gas chambers – destroyed by the Soviet troops in 1945. Not to be missed is the well preserved main gate with the German words "Arbeit Macht Frei," literally meaning "work sets you free."
At Auschwitz, 90 percent of the people who died were Jews. The second-largest group was the 83,000 polish locals who died in the gas chambers or due to horrific living conditions.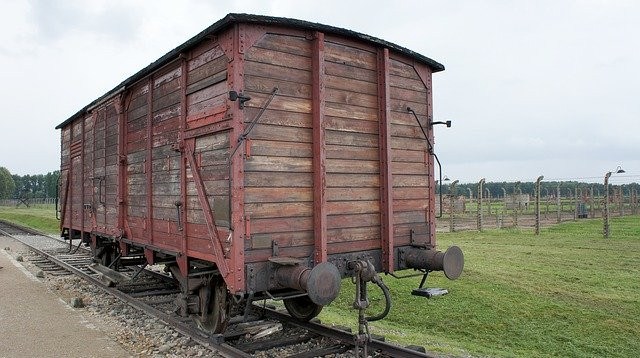 This concentration camp was chosen due to its centralized location, as it allowed for easy transportation of prisoners to other parts of Europe. Prisoners shipped to these concentration camps were divided into groups. The young and vibrant prisoners were transferred to the slave labor camp while the feeble ones, old, young children, and their mothers were all gassed.
Majority of these prisoners were also used as a specimen for medical experiments. They were exposed to an unbearable dose of harmful radiations, injected with uterine, and a lot of other inhumane acts.
Those who could no longer work due to exhaustion and starvation were transported to Auschwitz II for gassing.
Prior to the arrival of the Soviet armies, the Nazis had destroyed and abandoned the camps. The Soviet troops found over 7000 survivors, most of whom were on the brink of death.
Fortunately, a large part of Auschwitz I and Auschwitz II were left untouched. Today, it has been transformed into a museum and memorial. Proclaimed a UNESCO World Heritage Site in 1979, the Auschwitz Concentration Camp is worth your time.
Where is Auschwitz?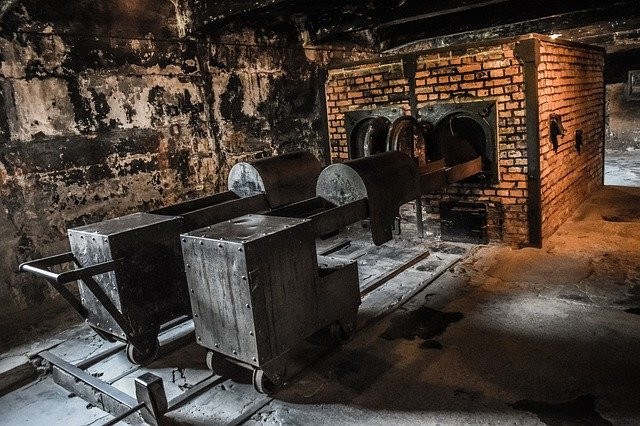 Many people don't know where Auschwitz is. This historically significant place is located in Oswiecim, a small town in the southern part of Poland. Best known to other world nationals as Auschwitz, Oswiecim, with a population of around 40,000 residents, attracts no less than 2 million people annually.
Here, you will find the world's most important memorial site, the Auschwitz Concentration Camp. Though marked by the Second World War's tragic history, Oswiecim is gradually emerging from its shadows. In addition to the concentration camp, the town boasts an abundance of historic landmarks and interesting sites such as catholic churches and a medieval case.
But, Why Oswiecim?
Perhaps, you might be wondering why the Nazis chose to build the largest concentration camp in Oswiecim. This was because the town was considered to be centrally located, making it easier to transport prisoners to other destinations across Europe.
While Auschwitz I sits in the southern part of town, Auschwitz II is just 3 kilometers away, on the eastern side of Oświęcim. Both camps can be easily accessed by visitors.
Getting There from Krakow
The closest biggest city to the concentration camp is Krakow – most trips to Auschwitz starts from here. The town is located 70km east from Krakow. Driving time is around 1 hour, 10 minutes. However, bus rides take a little over 2 hours drive.
If you would like to visit Auschwitz without a tour guide, you can either opt for a car rental, use the train, or via public bus.
If you feel exploring the sight independently might be too much for you, then you might want to consider taking an Auschwitz guided tour, which by far is the best way to explore these concentration camps. Have it in mind that Auschwitz is a full day trip.
Here's the breakdown
Driving time to Auschwitz from Krakow is approximately 2 hours, as does the ride back
Tour around the facility will take around 4 hours to get a complete dose of the experience.
The most comfortable way to visit these concentration camps is to take a fully organized tour. A guided tour takes care of the planning for you. Not only that, but you also don't have to deal with the long queues for which Auschwitz is famous for.
Perks of guided tours
Round trip transport
Hotel pick up and drop off
Knowledgeable local guide
Avoid the long queues
This relieves you of the hassle that has to do with figuring out how to get there and back, what to see and do, and spending hours on the long lines. You'd have access to as much information compared to exploring the grounds on your own.
There are lots of options on how to visit Auschwitz concentration camps from Krakow, but the most convenient option is to explore this site on a guided tour.
Why Visit Auschwitz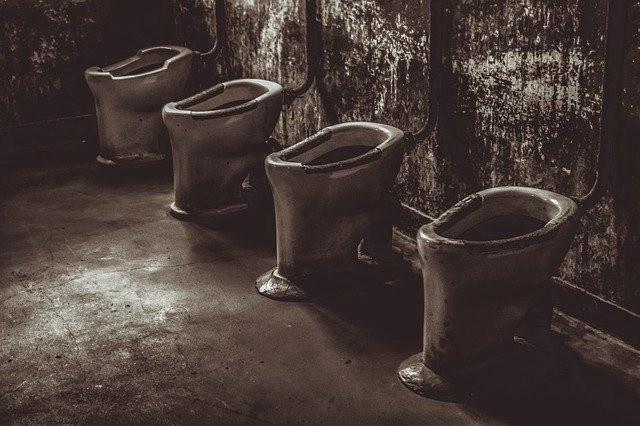 Wondering why more than 2 million people visit this site annually? Auschwitz stands as a symbol of genocide and a reminder that this horrific event should never happen again. It is not a fun place to visit; it is a challenging and emotionally draining place. Notwithstanding, it is considered an essential trip to have a perfect understanding of the sufferings and inhumane living conditions that prisoners were made to pass through.
How Best to Prepare for the trip
The complex covers a large expanse of land with many buildings to explore. However, you will be spending a lot of time outdoors, so choose weather-appropriate clothing. Come with a bottle of water, and wear a pair of comfortable walking shoes as you'll do lots of exploring on foot.
Seeing these sites first hand can be emotionally draining. It is a lot different from what you read and hear. So you should come mentally and psychologically prepared. Auschwitz's tour not only takes visitors through our history as humans but also makes them understand that such an incident never happens again.
Travel Tips
Auschwitz tour is not recommended for kids aged 14 and below.
The site is open through the year except on major holidays such as the New Year, Christmas, and Easter Sunday.
Dress appropriately and respectfully. Wear clothes that cover your shoulders, chest, and knees.
Wear your sunscreen as you'd be spending most time outside
Peak season is from April to October when the weather is at its pleasantest.
Winters in Poland can be freezing, so come fully prepared.
The closest airport is Krakow Balice.
For an in-depth experience, plan a full-day tour.
Do not leave your camera behind as you will be pretty much-taking pictures all through your visit.
The Best Travel Resources
Booking.com – very good global booking engine, they have a very comprehensive database of locations and hotels to choose from.
HotelsCombined – hotel booking site focused on finding you the best variety of rates. Save you time by looking at hundreds of providers.
Get Your Guide – great platform to book endless
activities, tours and tickets for attractions across the world.
Discovercars.com – price comparison and bookings website for cars, at very affordable prices, one of the best on the market.
Omio – great platform for booking trains, buses and flights in Europe.