Where To Stay in Gdansk ; The Best Neighborhoods & Amazing Hotels
Gdansk is a city in northern Poland that is quickly gaining popularity as a tourist destination. With its beautiful old town, stunning waterfront, and delicious food, it's no wonder people are falling in love with this charming city.
If you're planning on visiting Gdansk in the near future, then you're probably wondering where to stay. In this blog post, we will recommend some of the best neighbourhoods and hotels in Gdansk!
Old Town
If you're looking for the best place to stay in Gdansk, old town is the perfect choice. There's plenty to see and do in this historic part of the city, and you'll be able to find a great selection of hotels and guesthouses to suit your budget.
The central location is ideal for exploring all that Gdansk has to offer, and you'll be able to find a wide range of restaurants and bars in the area. Whether you're looking for a romantic break or a family holiday, old town is the perfect place to stay.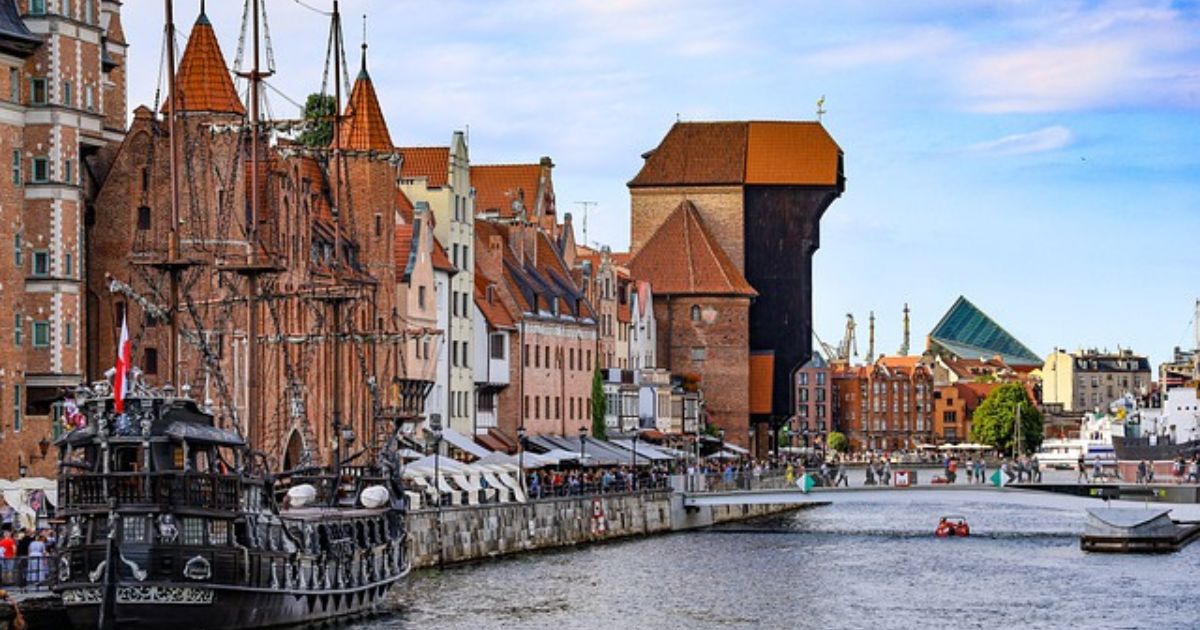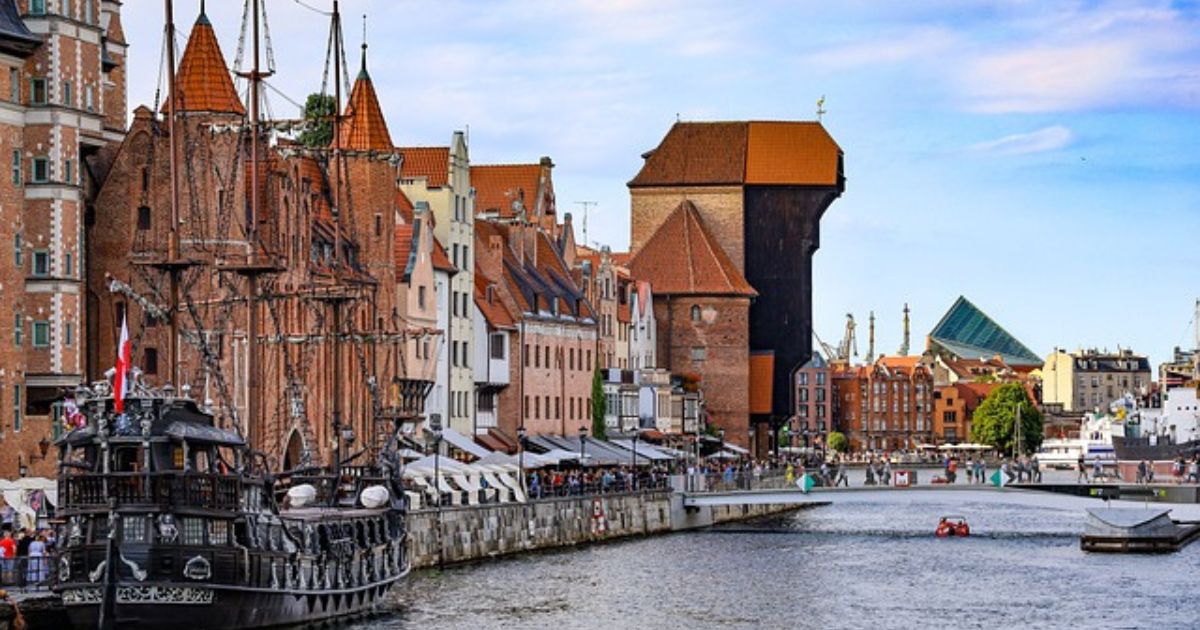 Centrally located in the heart of Gdańsk
Close to all main tourist attractions
Fully equipped apartments with modern amenities
Bicycle rental service available on-site
Paid airport shuttle service
Free WiFi and free private parking
Conveniently located near popular tourist attractions
Offers beautiful views of the river and garden
Fully equipped kitchenette for all your cooking needs
Flat-screen TV for entertainment and relaxation
Air conditioning – for a comfortable stay
Free Wi-fi & parking
---
Our Top Pick!
Radisson Blu Hotel, Gdansk - Updated 2022 Prices
Feeling fancy? Radisson Blu Hotel Gdansk is the perfect place to indulge in luxury.
Hotel features modern interiors, stunning city views and stylishly designed rooms with free Wi-Fi and bathroom floor heating. How cool is that?
Indulge in a delicious meal at elegant restaurant, Verres en Vers, specialising in French cuisine and with a wide wine selection.
Experience luxury at its finest!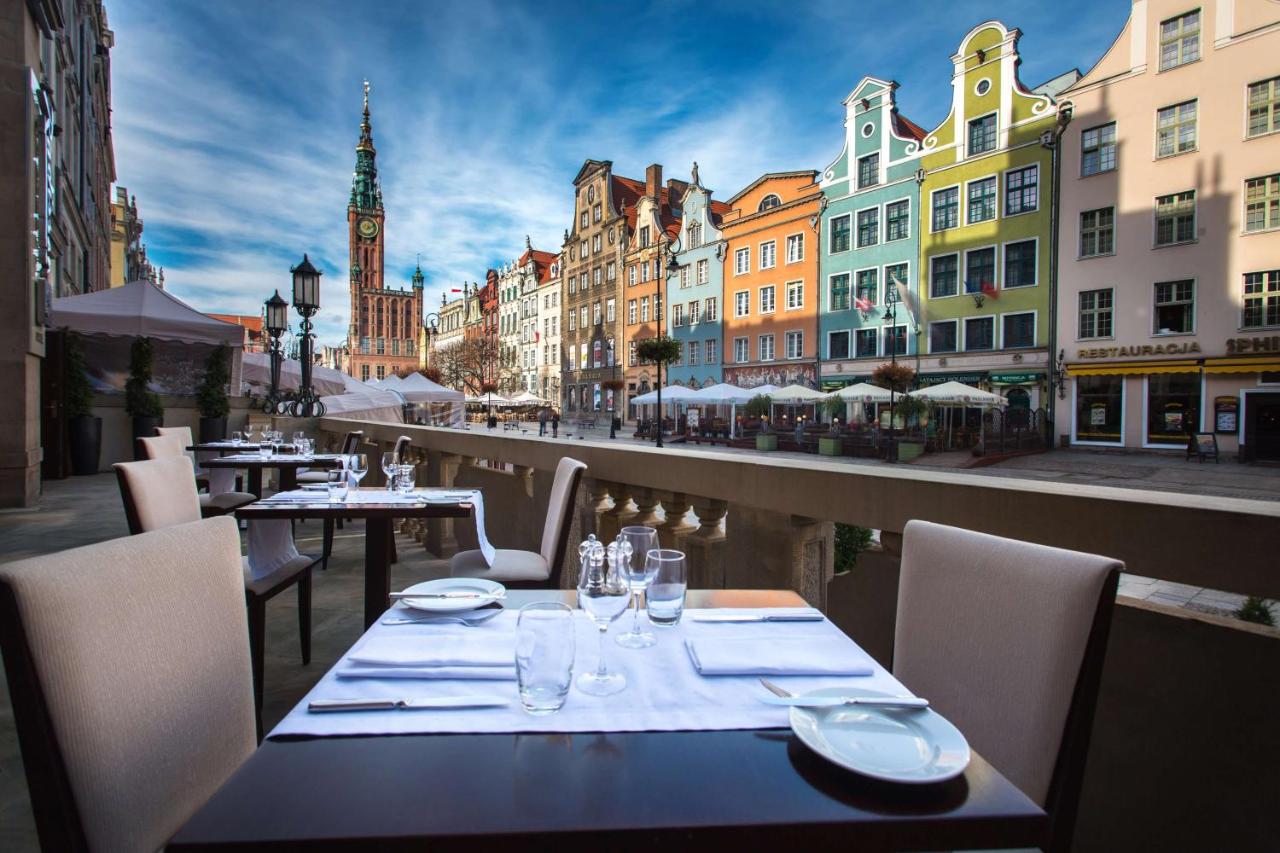 ---
A modern and spacious self-catering accommodation right by the Gdańsk Marina
Free WiFi access and views of the garden
Close to the main attractions
Fully equipped kitchen and private bathroom
Access to a gym and sauna in the apartment building.
Stay in a beautifully restored eighteenth-century granary and modern marine-style building.
Stylish and comfortable rooms with a beautiful view of the yacht marina and the Old Town
Selected by FC Barcelona as their accommodation during their stay in Gdańsk
Excellent traditional Polish dishes and international specialties served in the hotel's own restaurant
Quality award-winning beer brewed on site at the Brovarnia Gdańsk cafe
Free Wi-fi & Paking
---
Wrzeszcz
If you're looking for a district in Gdansk that tries to combine tradition with modernity, then Wrzeszcz is the place for you. This district is home to a bustling business and shopping center, as well as Park Jaskowa Dolina – a beautiful green space perfect for a leisurely stroll or picnic.
There are also plenty of hotels and Airbnbs in the area, so you'll be able to find somewhere comfortable to stay. Whether you're interested in history or modern amenities, Wrzeszcz has something to offer everyone.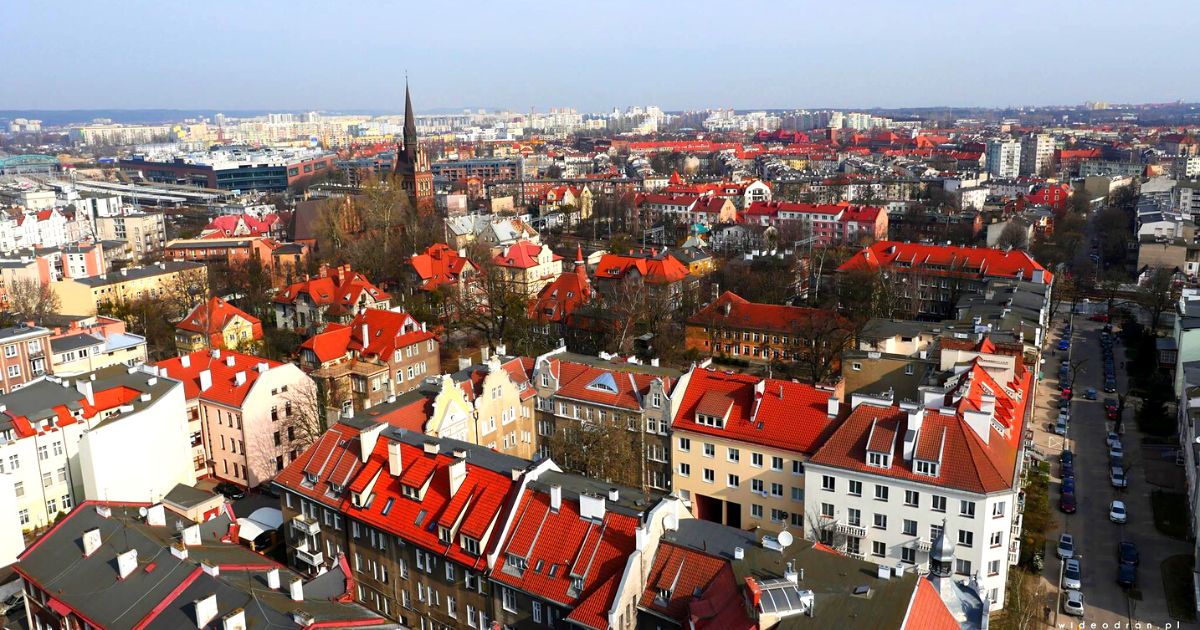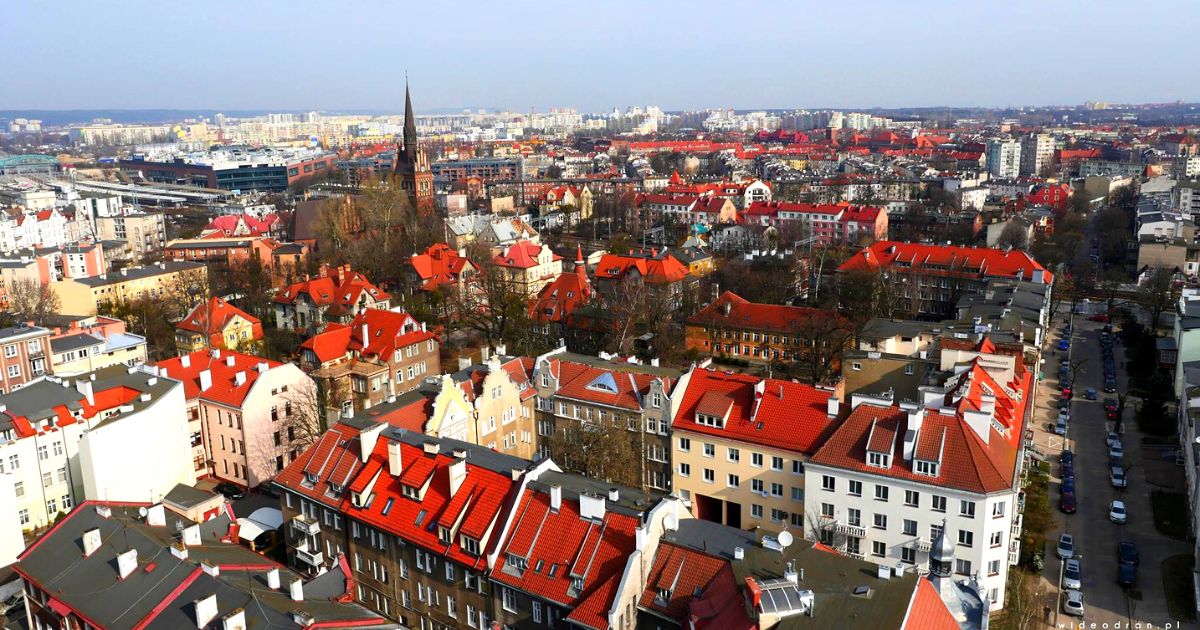 City view and free WiFi at this Gdańsk aparthotel
Shared lounge area provides an opportunity to meet fellow travelers
Close to attractions like Gdansk Zaspa, Olivia Hall, and Oliwa Cathedral
Rated as a favorite among couples
Sophisticated interior design and street view on the charming Uphagena street
Accessibility to the city and main attractions
Clean, bright, fully equipped apartment
Cozy and quiet part of the city, train station nearby, good commute to the city center
---
Our Top Pick!
Elite Pomerania Apartments Gdansk - Updated 2022 Prices
Elite Pomerania Apartments Gdańsk offers a unique opportunity to experience the city of Gdańsk like a local.
You'll have everything you need right at your fingertips – from sandy beaches and trendy restaurants, to artsy districts and vibrant nightlife.
You'll find everything you need here, whether you're in town for business or pleasure.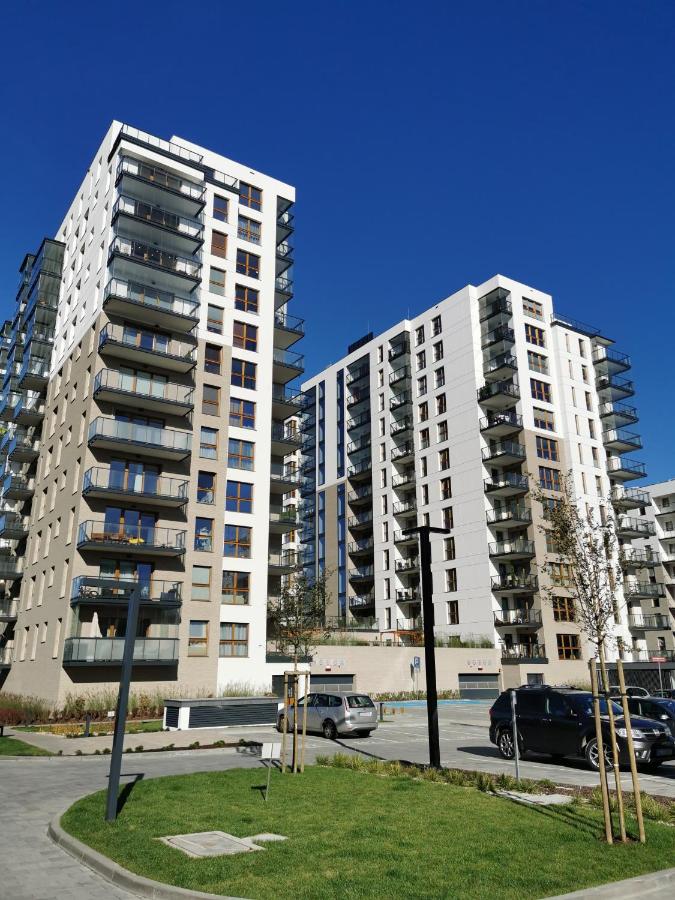 ---
Newly built and furnished apartments
Affordable prices for comfortable and stylish accommodation
Excellent location with close proximity to beach, city center and stadium
Beautiful views over the city from the apartment balcony
Fully equipped kitchen for self-catering with all mod cons
Washing machine to help you keep on top of your laundry
---
Srodmiescie
Srodmiescie It's full of picturesque streets with tenement houses, squares, and cafes that will give you a taste of the city's rich history as one of the largest merchant cities. You'll also find here the fountain with the sculpture of Neptune, the Artus Court, and the House of Peplins' Abbots.
You'll get a sense of Gdansk's bourgeois past, by looking into some of the tenement houses, decorated in the old style. This part of town is also home to some of the best clubs and restaurants, so you'll never be far from the action.
And if you're looking for a place to stay, there are plenty of hotels in the area. So whether you're looking for a night out on the town or a quiet evening in your hotel room, the Srodmiescie district is the perfect place for you.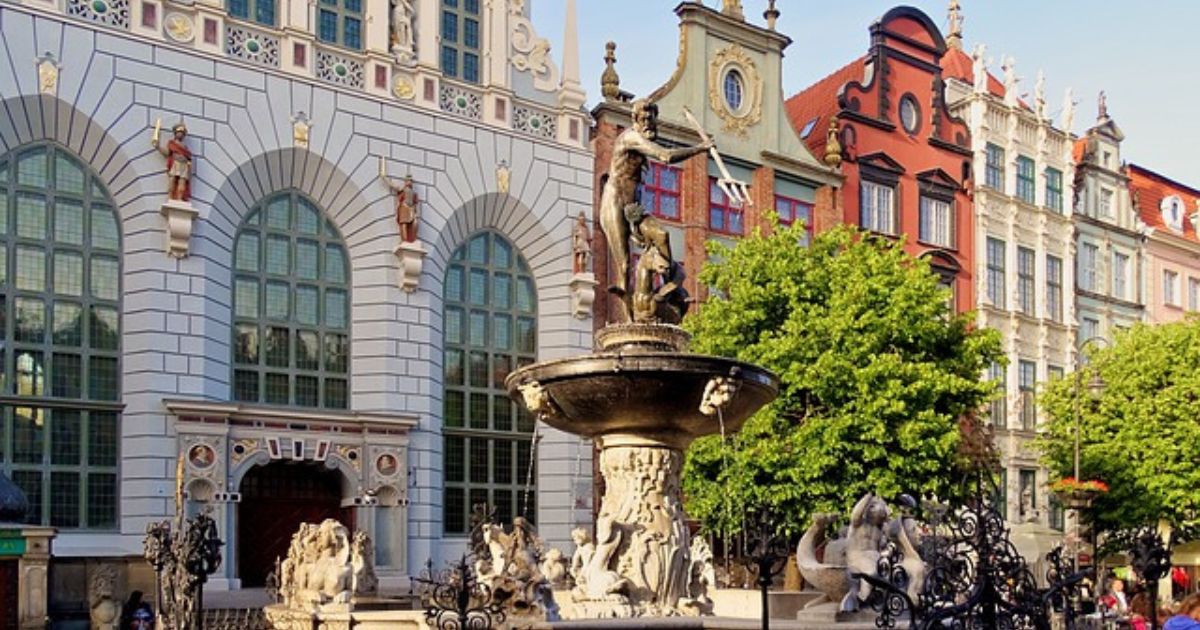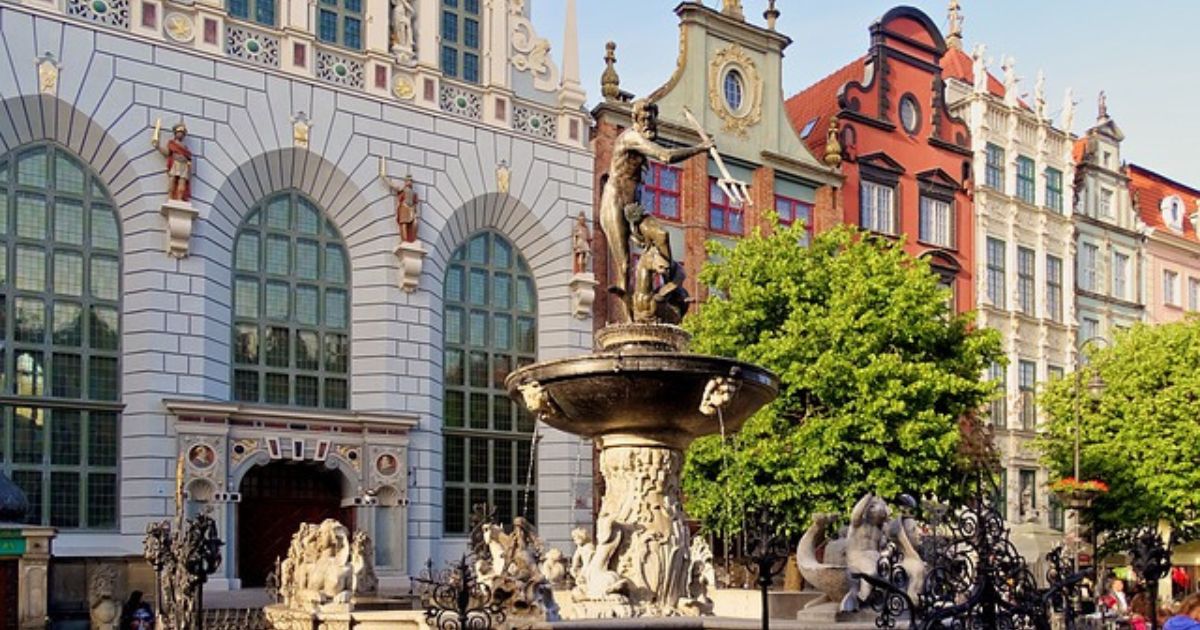 Beautifully renovated historic building
100 yards from popular tourist destination
Sunny rooms with free WiFi
Warm colors and wooden floors in each room
Shared kitchen and lounge area
2-minute tram ride from city's main railway station
Modern stylish apartment with gigh cellings
Picteresque views of over the main street
experience buzz and excitment of being in the heart of the city
great value for money
cafes, restaurants, shops at your fingertips
---
Our Top Pick!
Old Gdansk No 8, Gdansk - Updated 2022 Prices
Are you looking for a unique and charming place to stay in Gdańsk?
Old Gdańsk No 8 is located in the heart of the city and offers guests beautiful views of the surrounding area.
You will love convenient location – just a short walk from some of the most popular attractions in Gdańsk.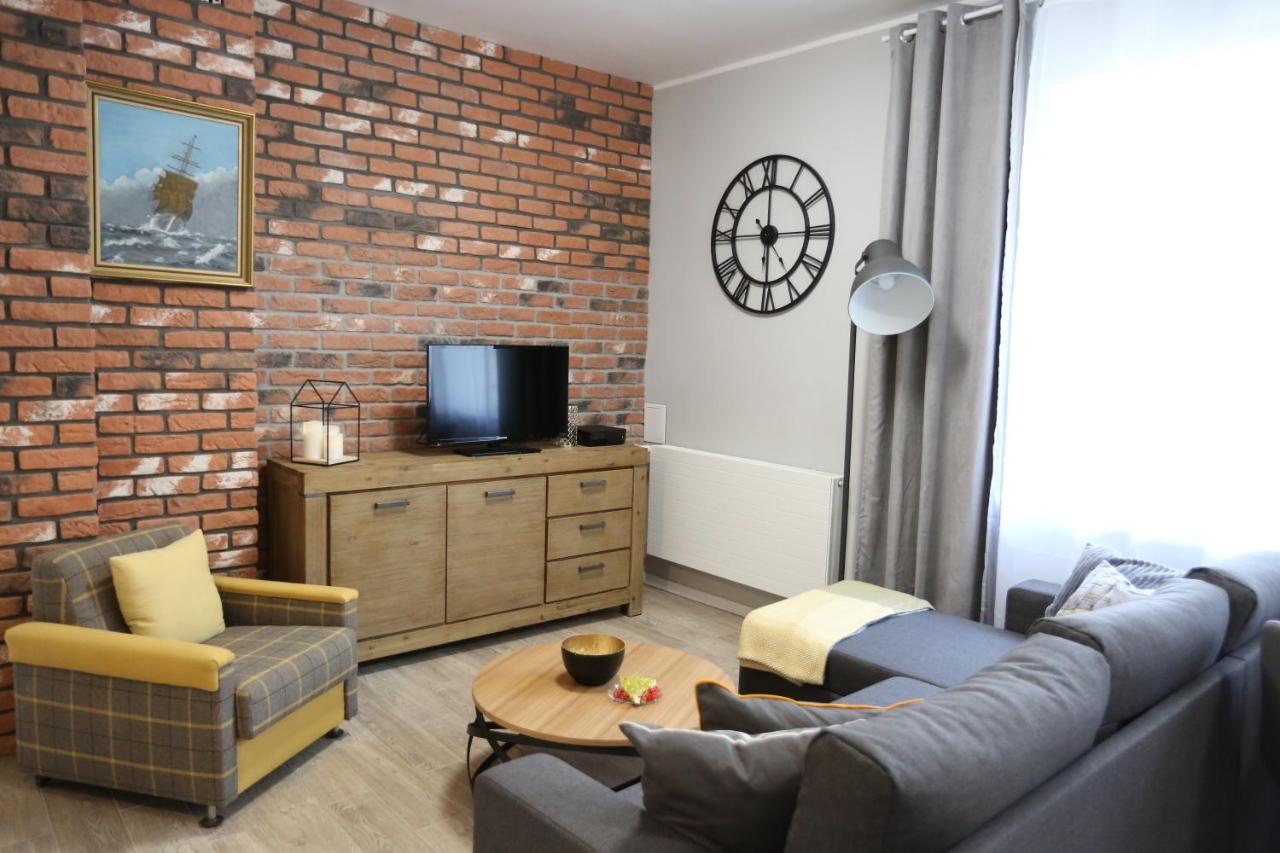 ---
Centrally located in the heart of Gdańsk
Comfortable and spacious rooms with private bathrooms
A la carte breakfast available each morning
A variety of amenities, including a restaurant, bar, casino, and room service
Free Wi-fi
Close to popular tourist attractions
Unique, one of a kind architecture and design
Centrally located in the heart of the town
Modern amenities and facilities
Close to all major attractions
Perfect for couples or solo travelers
Plenty of on-site amenities like a terrace, library, and souvenir shop
---
Oliwa
This picturesque neighborhood is home to the city's famed cathedral, as well as a large park perfect for romantic strolls. But the Oliwa district is more than just a pretty face; it's also the greenest part of Gdansk and boasts excellent transport links.
And when it comes to accommodation, you'll be pleased to know that budget-friendly options are available. So if you're looking for a romantic escape, the Oliwa district is the place to be.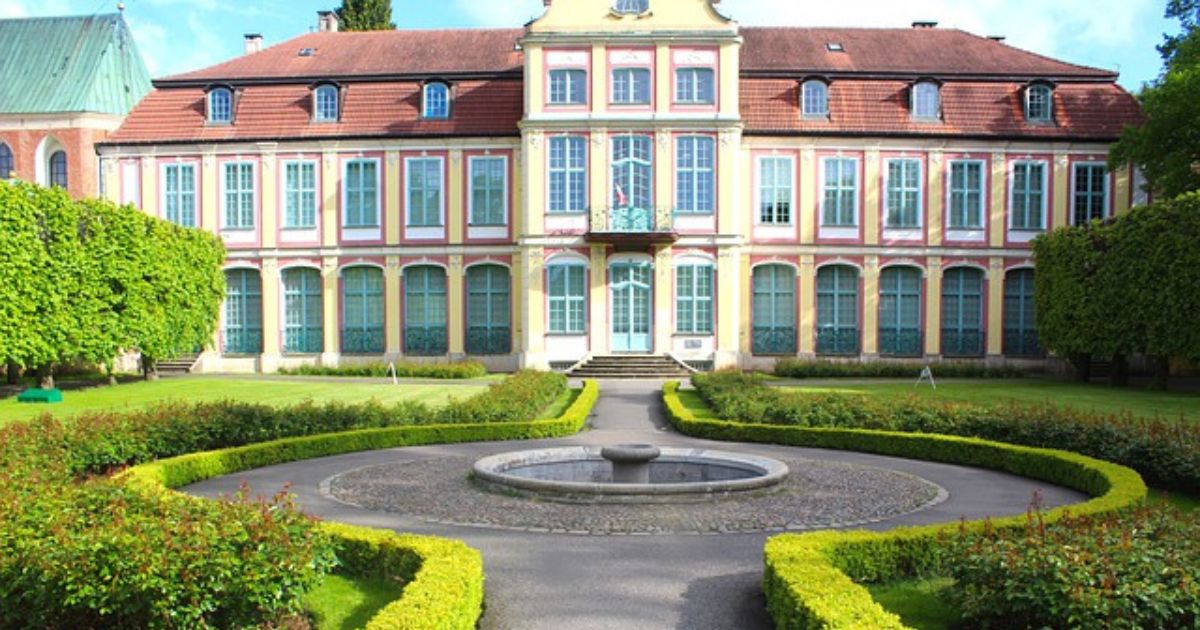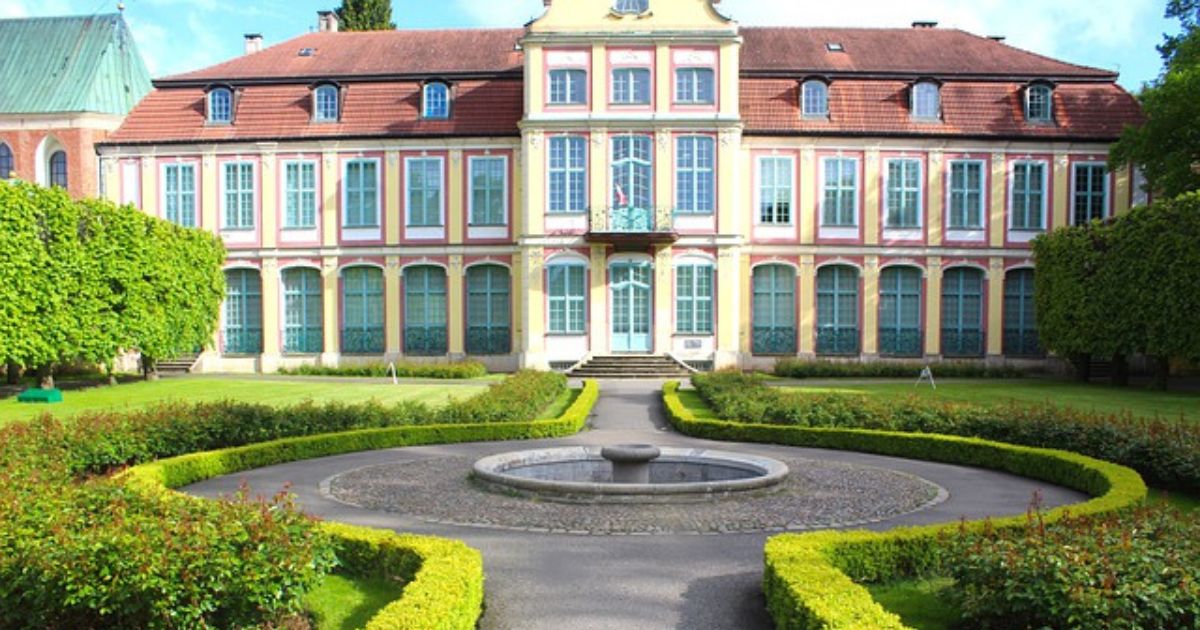 Ideal location for business or leisure travelers
Hotel is situated close to Gdańsk International Fair building and the University of Gdansk
Offers comfortable accommodation with satellite LCD TV and free Wi-Fi
Complimentary breakfast every morning
Restaurant open for lunch and dinner, features healthy, organic meals
The perfect place for a city break – close to all the attractions
Fully equipped with everything you might need
Close to the train station and plenty of convenient public transport connections nearby
Free private parking and WiFi
Modern, stylish design
Peaceful surroundings with easy access to city attractions
Cozy and comfortable rooms with modern amenities
Children's playground for the younger guests
Historical 17th-century manor house
---
Wyspa spichrzow
Granary Island in Gdansk, Poland is a truly stunning place to stay. With its romantic walks, cruises, and clubbing, it's no wonder that this island is such a popular destination. And what's more, the hotels on Granary Island offer gorgeous views of the waterfront.
The island is also home to beautiful restaurants with mesmerizing views, perfect for a candlelit dinner. If you're looking for a more lively atmosphere, there are clubs and bars on the island as well. And of course, you can't forget the history.
Granary Island has been around for centuries, and it shows in its architecture. If you're looking for a place to stay that has it all, Granary Island is a perfect choice.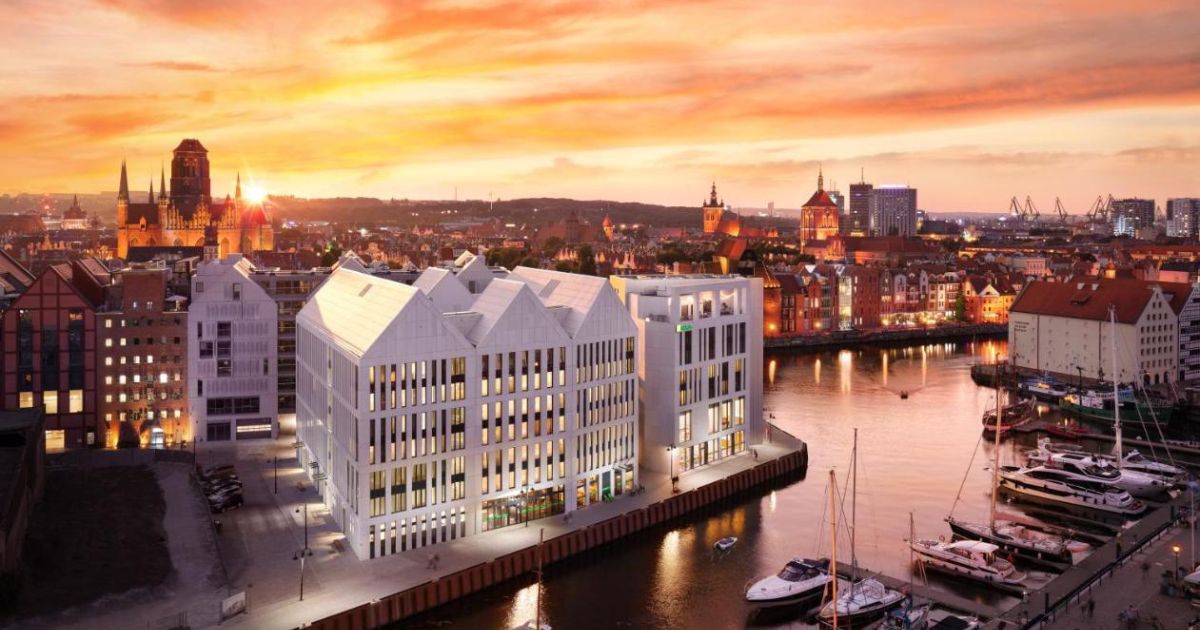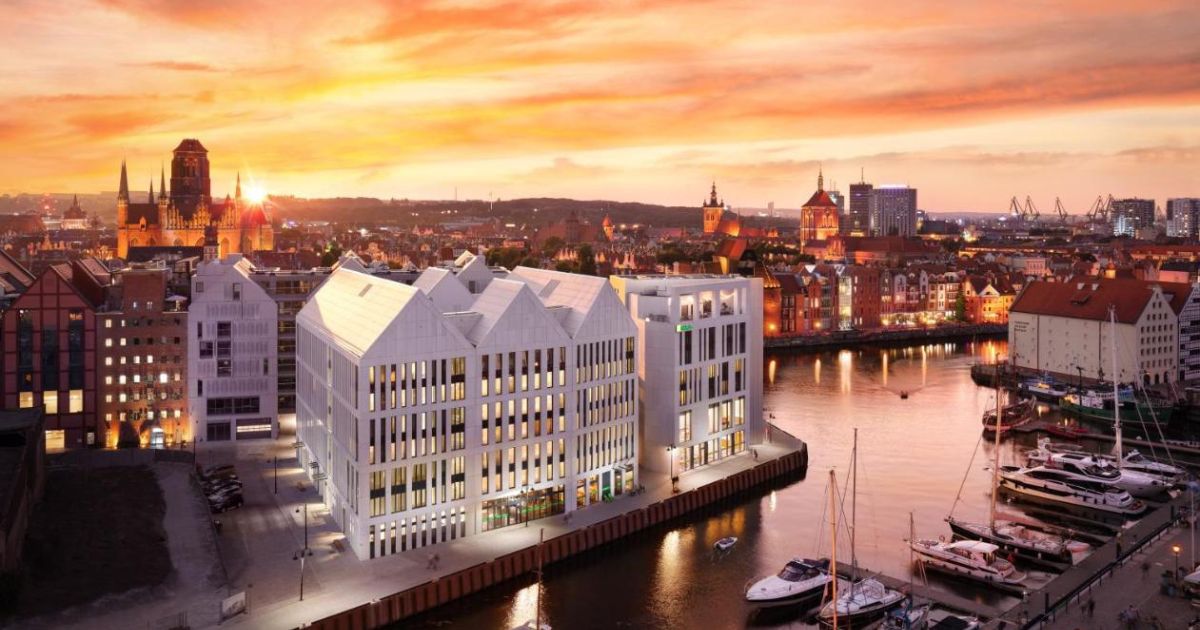 6 minutes walk from city center
WiFi and private parking available
Flat-screen TV and private bathroom in each apartment
Fully equipped kitchen with dishwasher, microwave, and fridge
Paid airport shuttle service
Super cool location in the heart of the city
Delicious breakfast
Boat trip just around the corner
Sky bar with a breathtaking views
Underground parking
---
Jelitkowo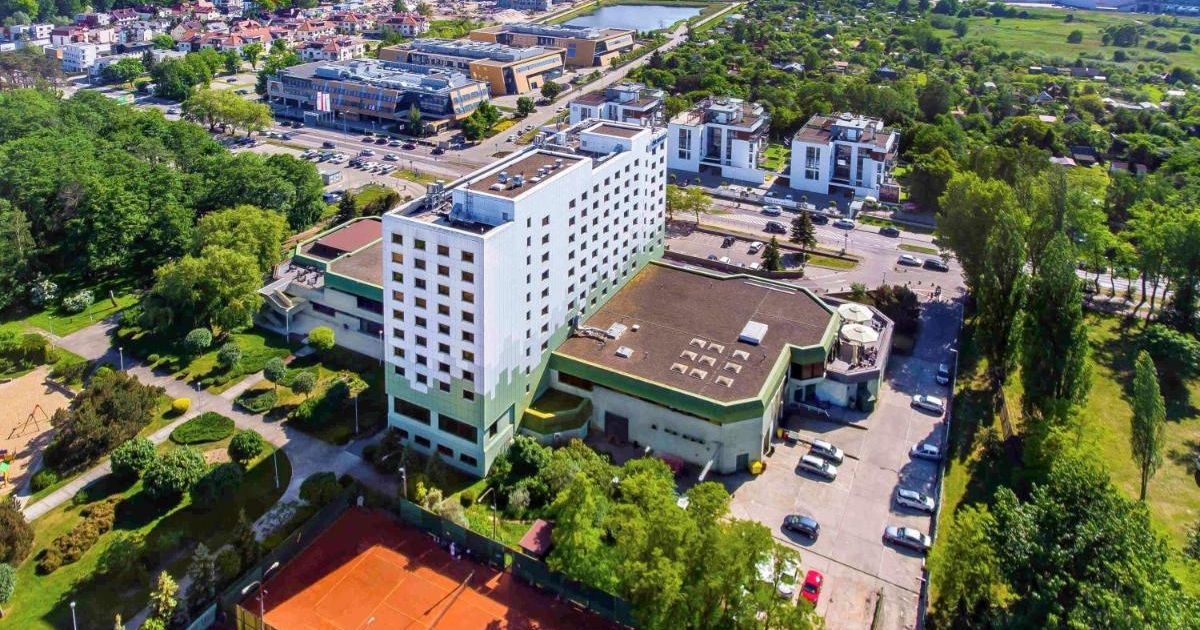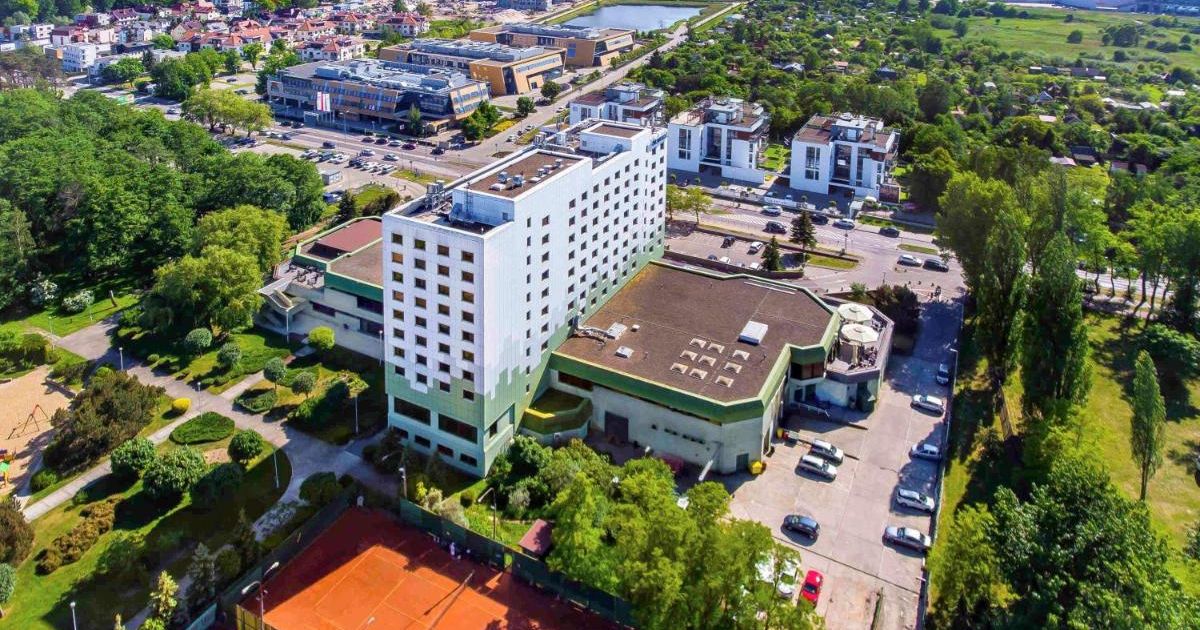 This cozy district of Gdanks's town is situated directly by the sea, so you can wake up to the sound of waves crashing against the shore every morning. Park Reagan is nearby and offers a huge playground for kids, while Ergo Arena is perfect for sports lovers who want to catch a game or two.
And of course, there are plenty of bicycle trails and beaches to explore. While Jelitkowo may not be the cheapest place to stay, it's definitely worth it for the stunning views and incredible amenities.
Luxurious, smoke-free accommodations just steps from the beach
Free Wi-Fi, cable TV, and work desk in each room
Access to indoor pool, sauna, and fitness center
Moments from Ergo Arena and other Gdańsk attractions
Excellent location with a beautiful surrandings
Fitness & welness centre
3-minutes walk from sandy beach
Unique and innovative dishes, served on black stone plates
A wide variety of wines from around the world
Guest are welcome to have drink or meal in the garden
Conclusion
So there you have it – our top picks for where to stay in Gdansk. We hope our post was helpful and that you are now inspired to book your stay in this simply amazing city. If you need any help deciding which of these accommodation options is right for you, don't hesitate to get in touch with us – we would be more than happy to assist!