Warsaw Travel Guide : Everything You Need to Know Before Visiting
Warsaw is one of the most beautiful and interesting cities in Europe. If you're planning on visiting, or are just curious about what to expect, then keep reading. In this Warsaw travel guide, we will discuss everything you need to know before your visit.
From where to stay and what to see, to where to eat and how to get around, we have you covered. So without further ado, let's get started!
Best Things To Do & See in Warsaw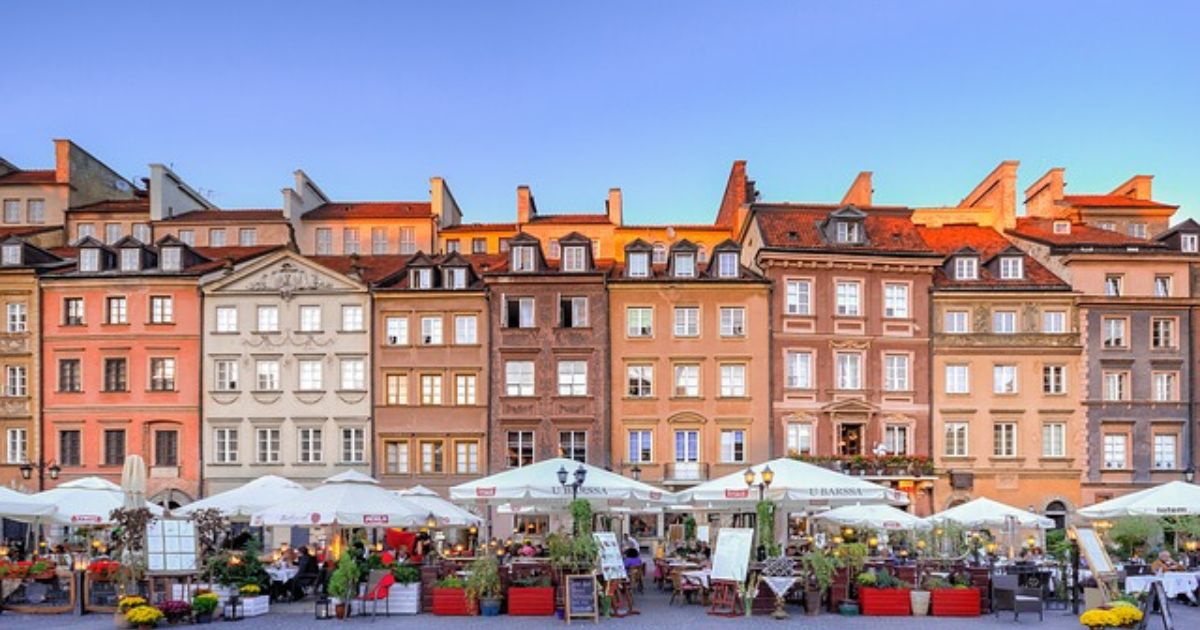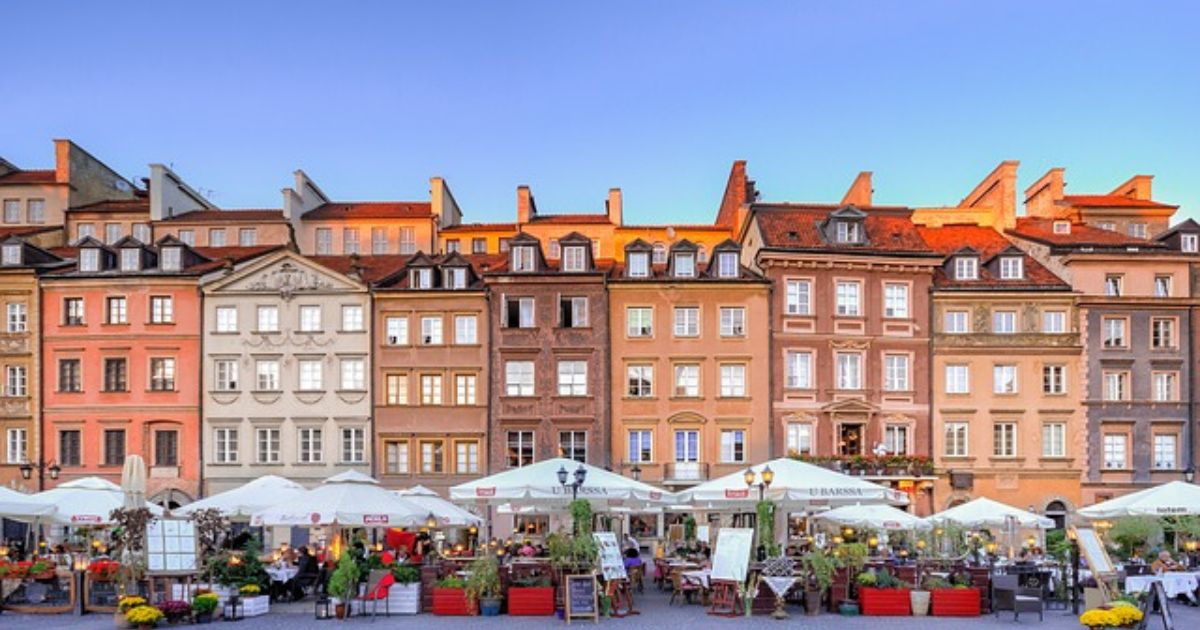 Old Town
Warsaw's Old Town is a must-see for any visitor to the city. While it was extensively damaged during World War II, it has been meticulously reconstructed and now stands as a symbol of Warsaw's resilient spirit. UNESCO has proclaimed the Old Town of Warsaw a World Heritage Site.
King Sigismund's Column, the Jesuit Church, and St. John the Baptists Cathedral are just a few of the best things to see in Warsaw's Old Town. Be sure to visit the Royal Castle, which has been the official residence of the Polish monarchs for centuries.
Each of these buildings has its own story to tell, and together they give visitors a glimpse into Warsaw's past. Warsaw's Old Town is also a great place to enjoy some traditional Polish cuisine.
There are plenty of restaurants and cafes to choose from, and many of them offer outdoor seating where you can enjoy Warsaw's beautiful weather. Whether you're interested in history, culture, or food, Warsaw's Old Town is sure to have something for you.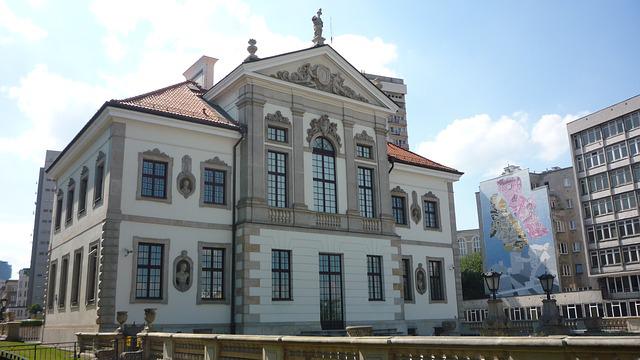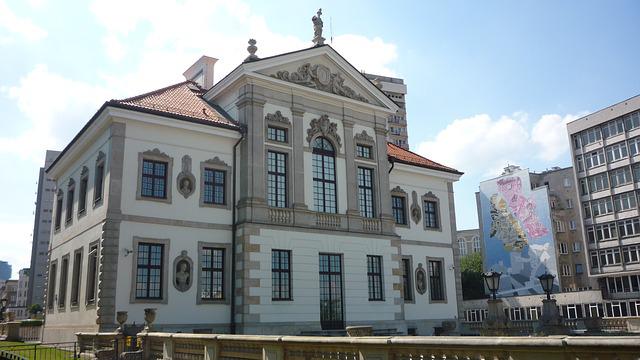 Chopin Museum
Warsaw is home to many museums, but one of the most unique is the Chopin Museum. Dedicated to the life and work of Polish composer Fryderyk Chopin, the museum is located in the Ostrogski Castle in Warsaw.
The museum's collections include musical instruments, personal items belonging to Chopin, and a wide range of documents and manuscripts. The museum also hosts regular concerts, offering visitors a chance to experience Chopin's music in an intimate setting.
Whether you're a fan of classical music or simply looking for a unique Warsaw experience, the Chopin Museum is definitely worth a visit.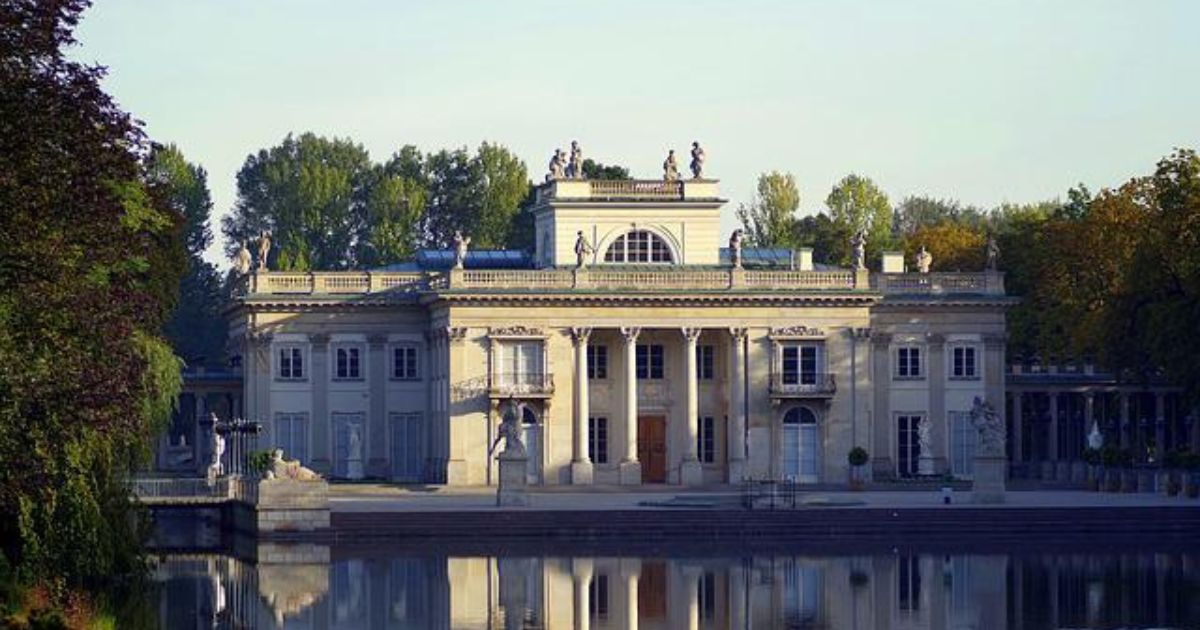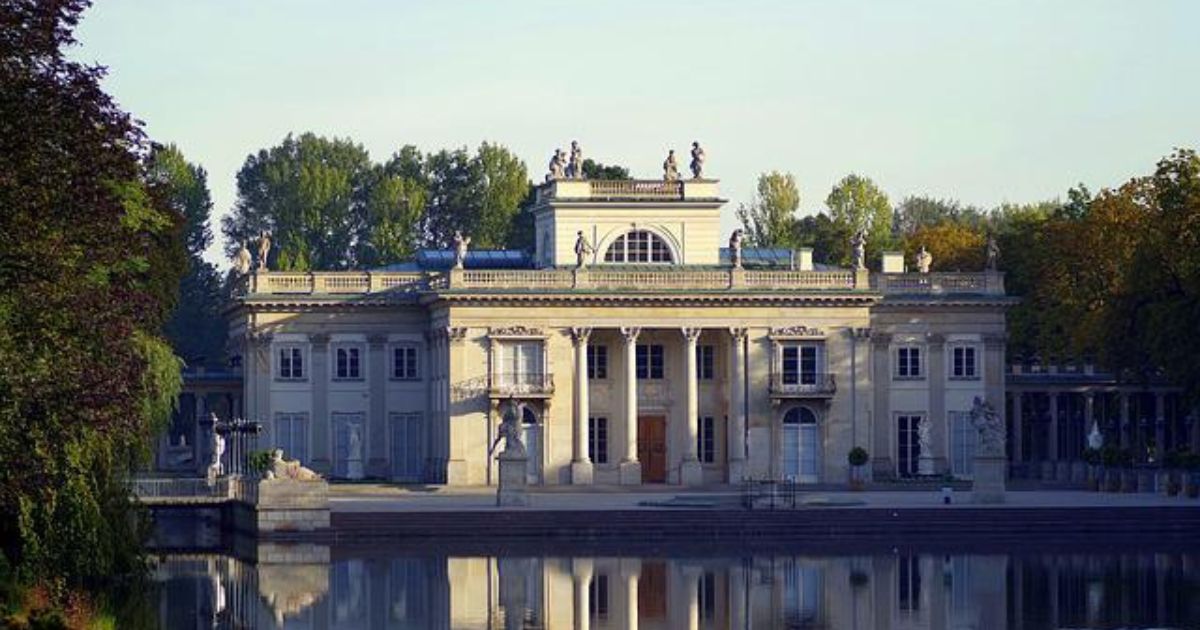 Lazienki Park
Warsaw is known for many things – its rich history, its culture, and its beautiful architecture. But one of the best things about Warsaw is its green spaces. And chief among them is Lazienki Park. Spread out over 76 hectares, Lazienki Park is a haven of tranquility in the heart of the city.
It's home to a number of landmarks, including the famous Palace on the Isle, as well as a number of gardens and sculptures. But it's also a great place to just come and relax. Take a stroll through the grounds, have a picnic on the lawn, or take a boat out on the lake.
There's something for everyone at Lazienki Park – and it's one of the things that makes Warsaw so special.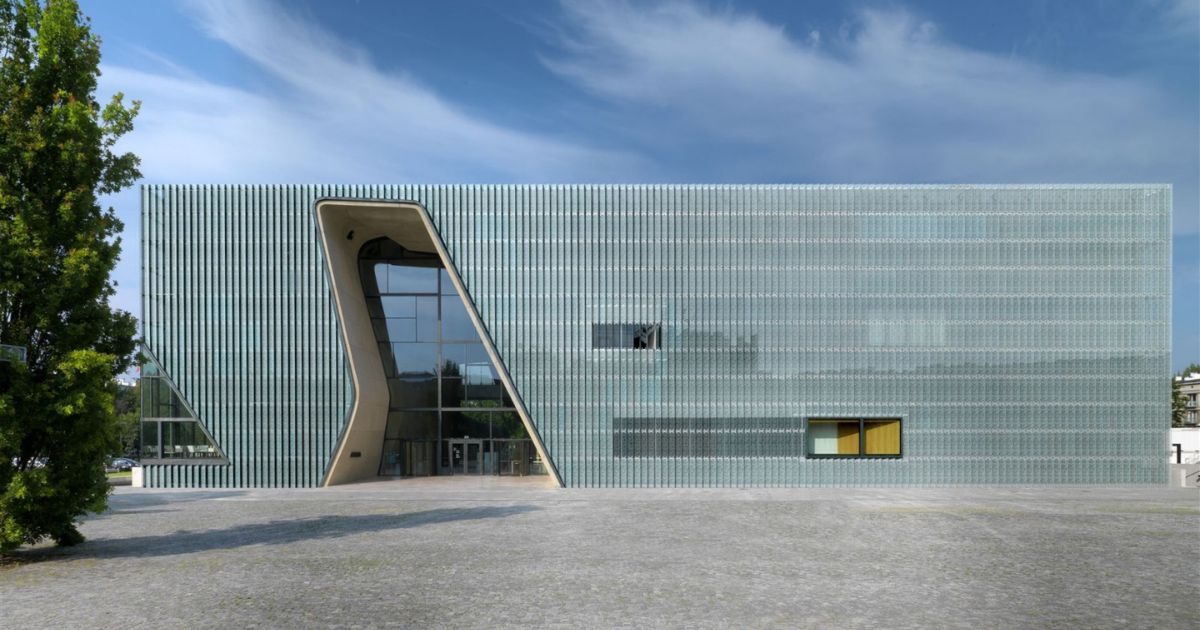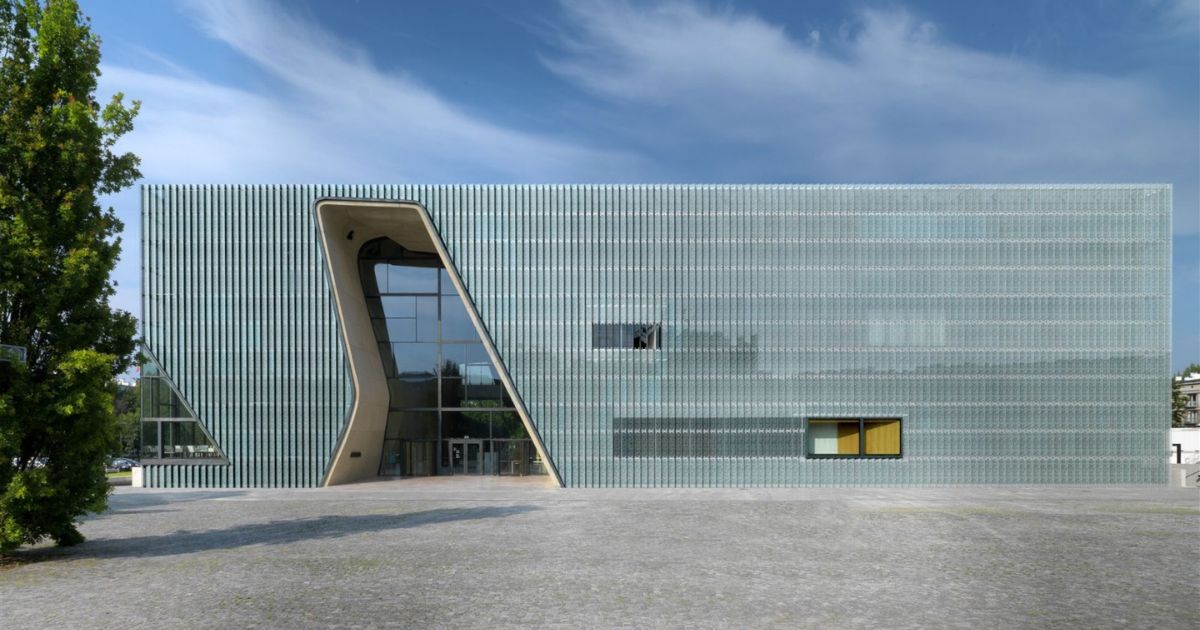 POLIN Museum of the History of Polish Jews
Warsaw is a city with a rich and complex history. For centuries, it was home to a vibrant Jewish community. However, the Warsaw Ghetto Uprising of 1943 and the subsequent Nazi occupation destroyed much of the city's Jewish heritage.
In 2014, the POLIN Museum of the History of Polish Jews opened its doors to the public. The museum is dedicated to preserving the memory of Warsaw's Jewish community. It features exhibits on topics such as religious life, everyday culture, and the Holocaust.
The museum also has a Center for Jewish Education, which offers classes and workshops for all ages. The POLIN Museum is an important reminder of Warsaw's Jewish past, and it provides visitors with a glimpse into a culture that was nearly lost.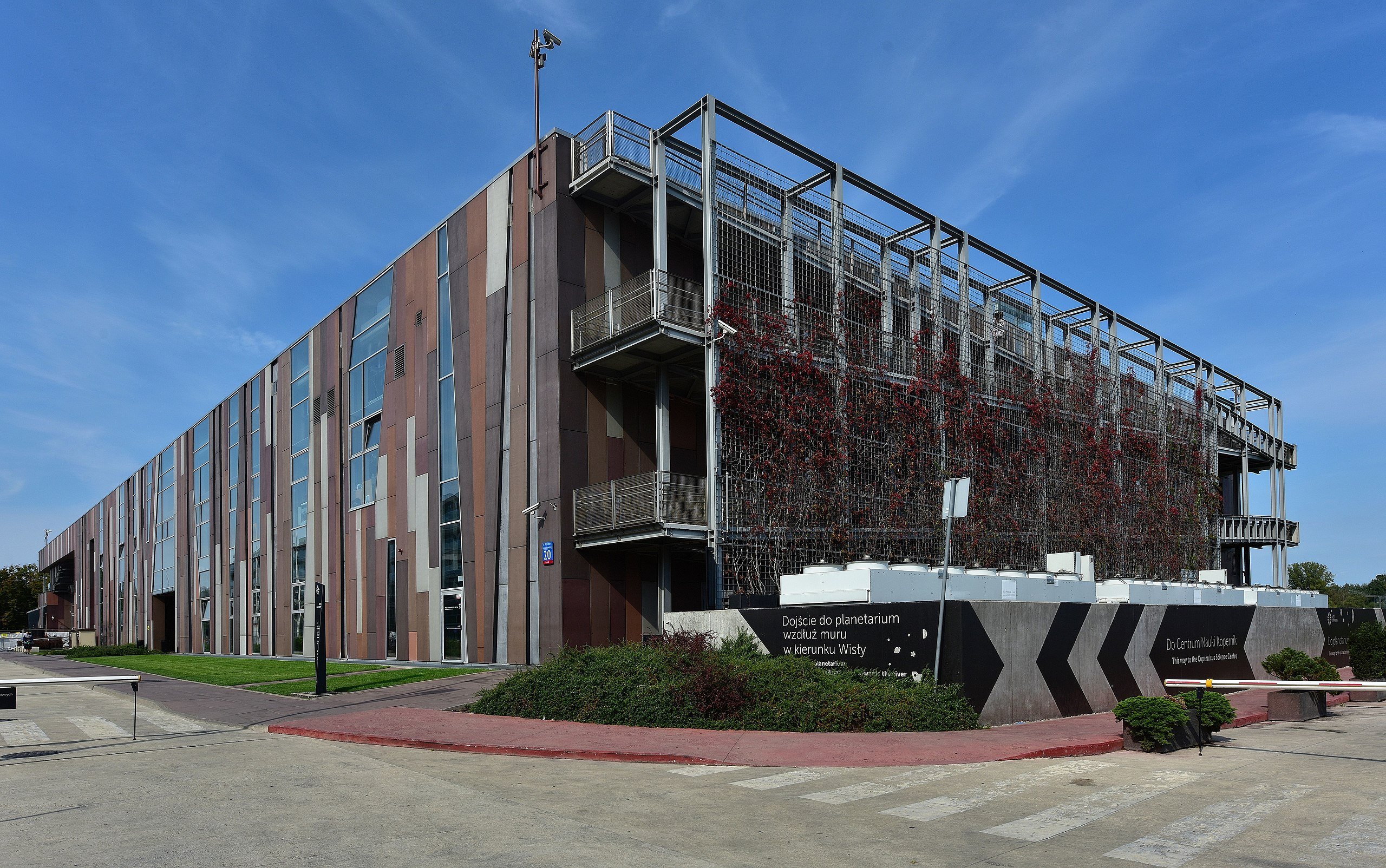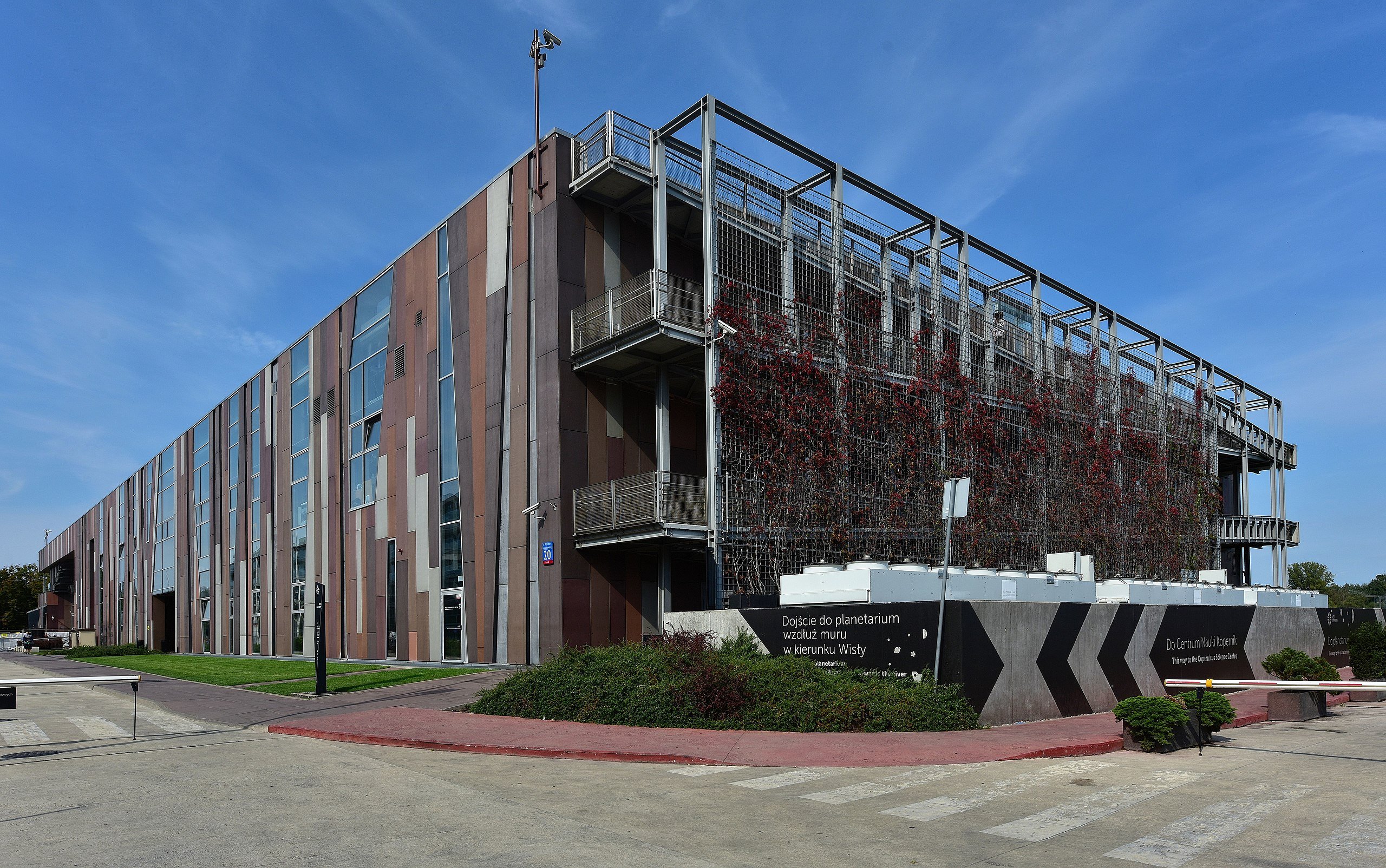 Nicolaus Copernicus Sience Centre
From its early days as a small settlement on the banks of the Vistula River, Warsaw has grown to become one of the largest and most vibrant cities in Poland. In recent years, Warsaw has also become known as a destination for science and education, thanks in part to the Copernicus Science Centre.
The Science Centre is a world-class facility that offers interactive exhibits and educational programs for all ages. Visitors can learn about the work of famous Polish astronomer Nicolaus Copernicus, see live demonstrations of scientific principles, and even take part in hands-on experiments.
With its cutting-edge exhibits and commitment to public outreach, the Copernicus Science Centre is helping to put Warsaw on the map as a centre for science and learning.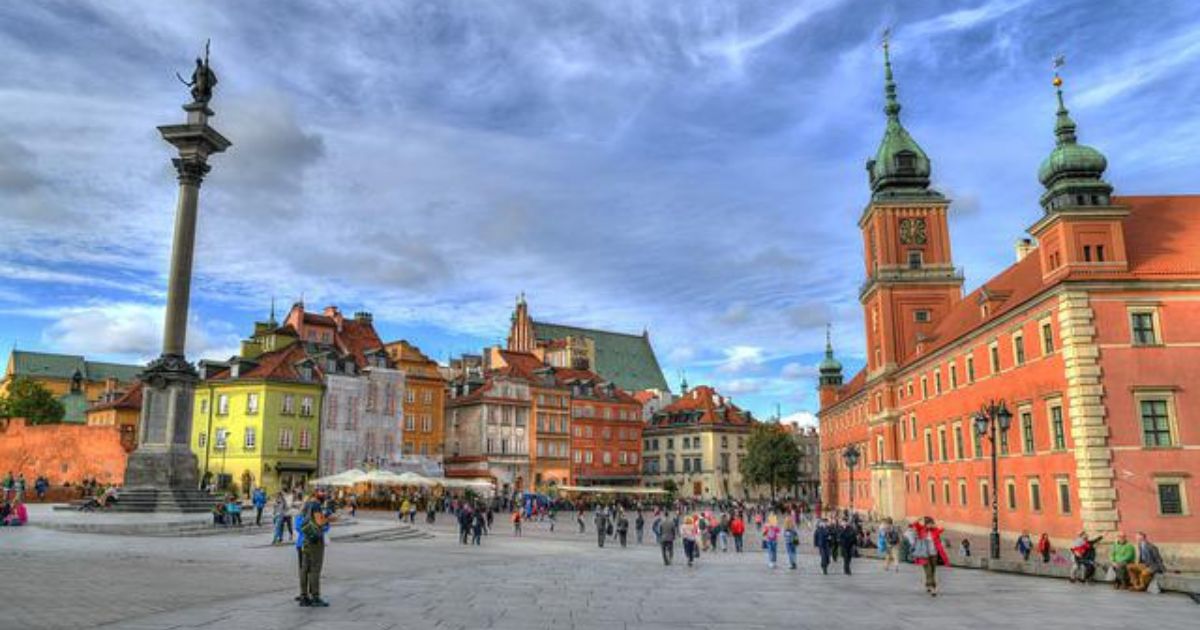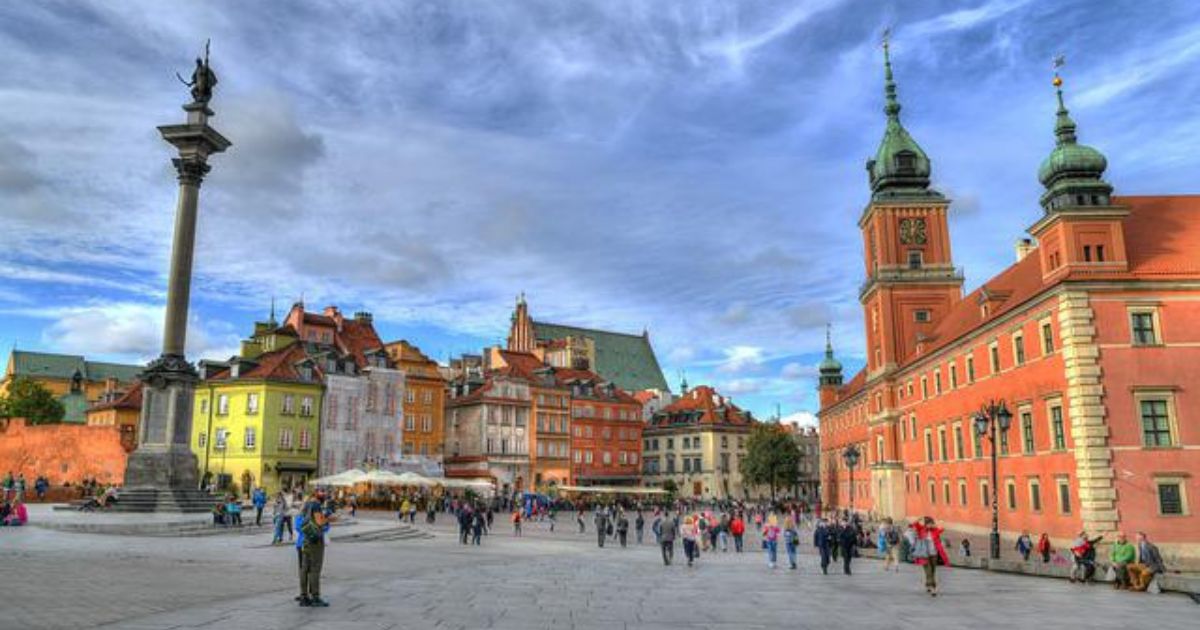 Royal Castle Warsaw
Warsaw's Royal Castle is a beautiful example of Polish architecture. The castle was built in the 14th century and has since been the home of many Polish kings and queens. Today, the castle is open to the public and is a popular tourist destination.
Visitors can explore the castle's many rooms and corridors, and see some of the original furniture and artwork. The castle also has a museum, which houses an extensive collection of Polish art and artifacts.
Warsaw's Royal Castle is a fascinating place to explore, and a must-see for anyone interested in Polish history or architecture.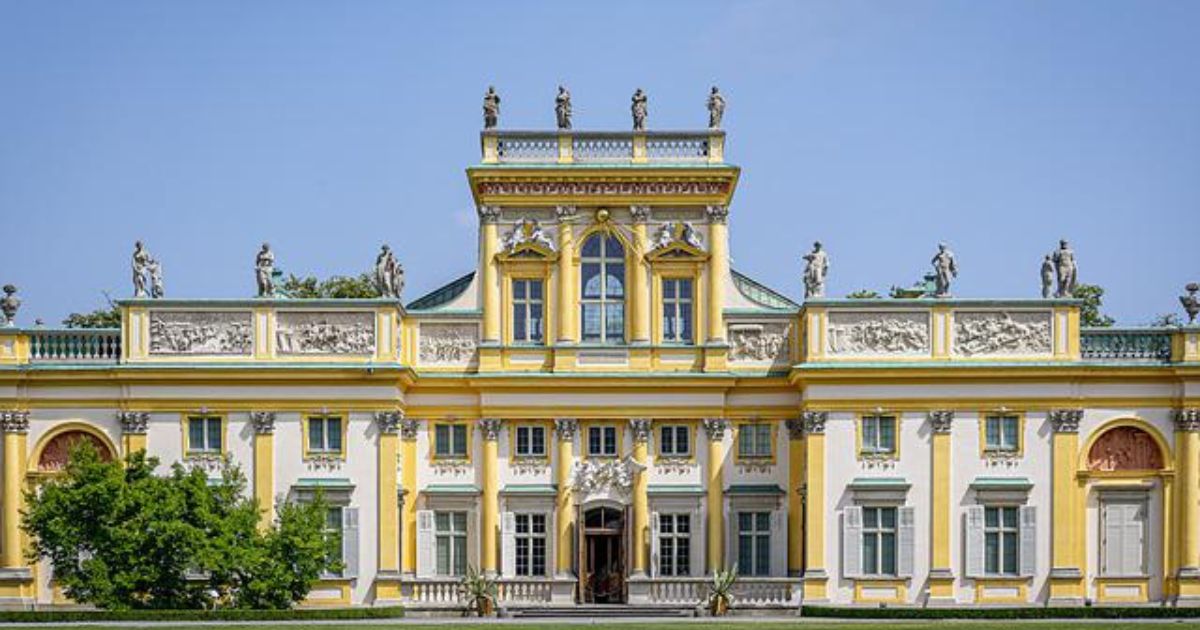 Wilanow Palace
Warsaw is a city with a rich history, and the Wilanow Palace is one of its most famous landmarks. The palace is a perfect example of the city's Baroque and Neo-classical architectural styles, and it is well worth a visit for any history buff.
The property was originally built as an open manor house, but it was transformed into beautiful villas when King Jan III took ownership of the building. After the death of the king, the villas were allocated to private families who changed the looks of the building to their individual taste.
Today, the Wilanow Palace is one of the few landmarks to survive the catastrophic destruction meted out on Warsaw during the second world war. The Wilanow Palace is just one of the many reasons why Warsaw is such an intriguing and fascinating city.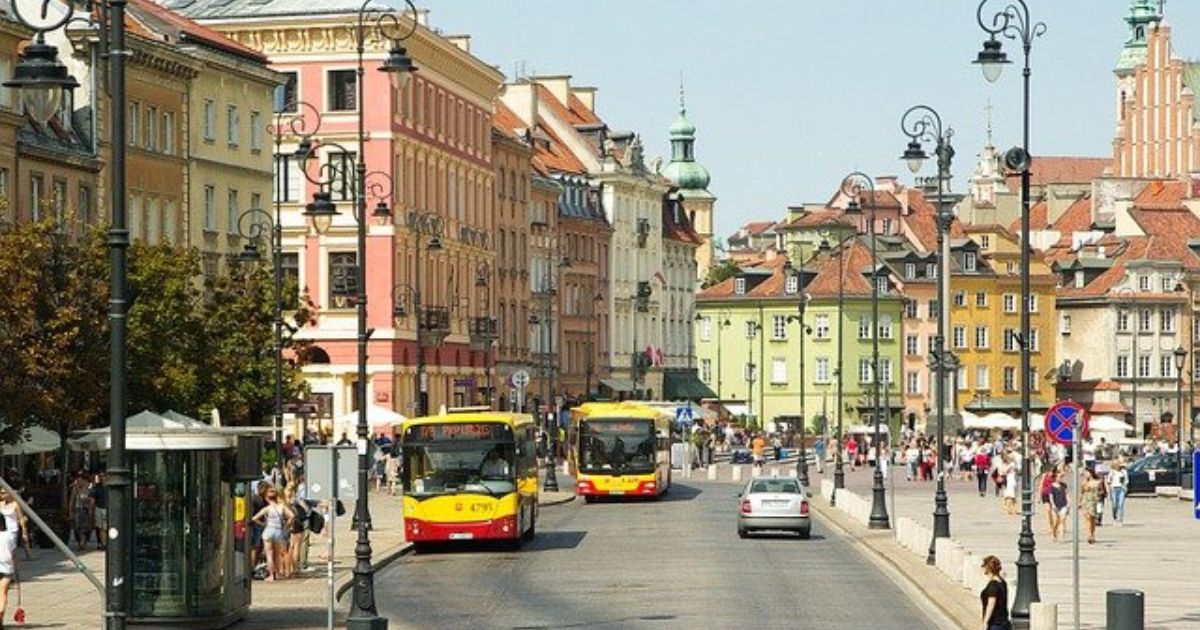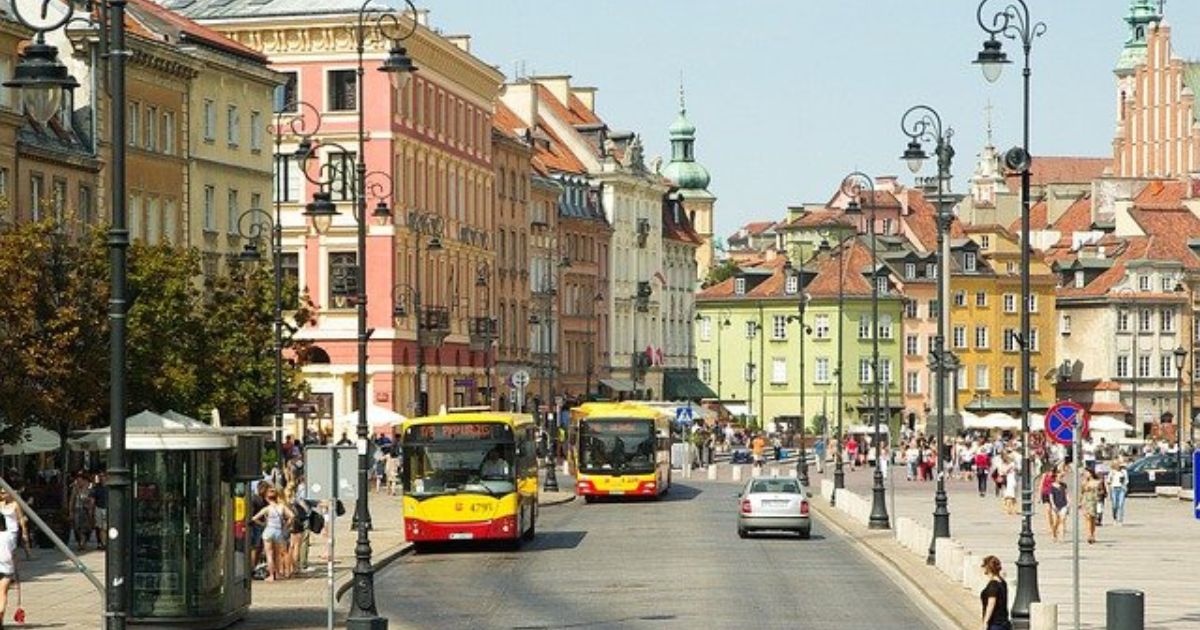 Krakowskie Przedmiescie
Krakowskie Przedmieście street is Warsaw's most famous and important street. Many Warsaw residents take a stroll down this street to get from one Warsaw neighborhood to another. The street is lined with Warsaw's most important buildings, including the Presidential Palace, the University of Warsaw, and the Academy of fine arts.
Warsaw's most important streets converge at Krakowskie Przedmieście street, making it the ideal place to people watch and soak up the city's atmosphere. On any given day, you can see students rushing to class, businessmen and women power walking to their next meeting, and couples strolling hand in hand.
Krakowskie Przedmieście street is the heart of Warsaw, and it's easy to see why when you take a stroll down this historic strett.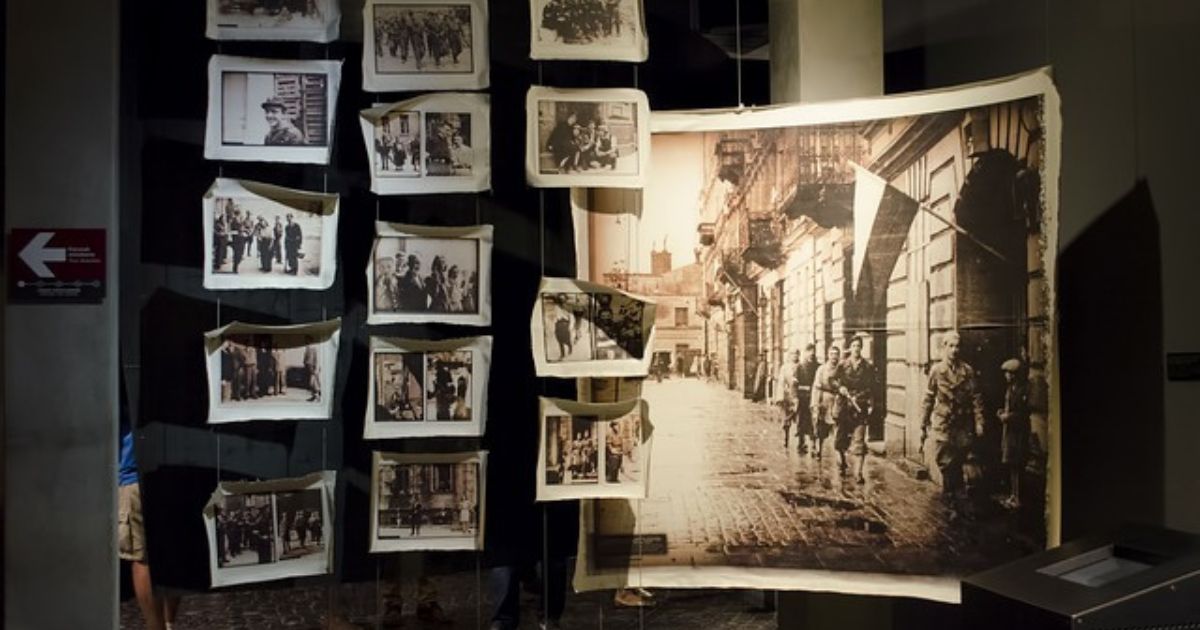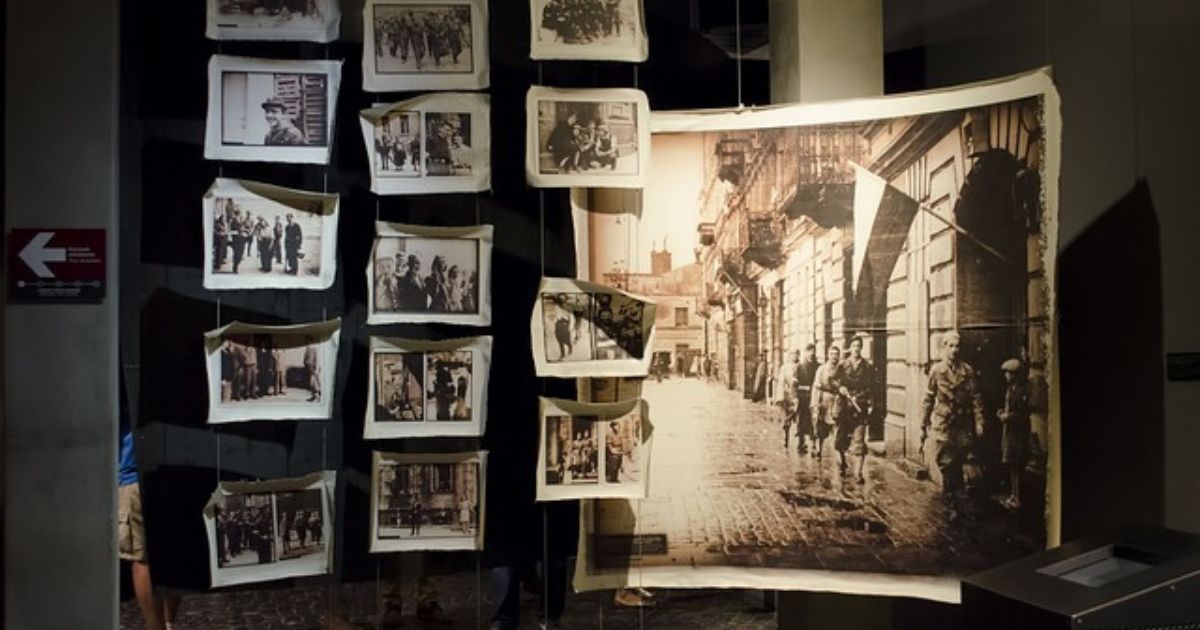 Warsaw Uprising Museum
The Warsaw Uprising Museum is one of the most harrowing and moving museums I have ever been to. It chronicles the Warsaw Uprising of 1944, when the Polish resistance movement rose up against the Nazi occupation.
The museum does an excellent job of conveying the raw emotion of that time period, through both audio-visual displays and personal testimony from survivors. One of the most powerful aspects of the museum is its focus on civilian suffering. The Warsaw Uprising was one of the bloodiest battles of World War II, and many innocent people were caught in the crossfire.
The museum brings home the human cost of war in a very stark and moving way. It is well worth a visit if you are ever in Warsaw.
Palace of Culture & Sience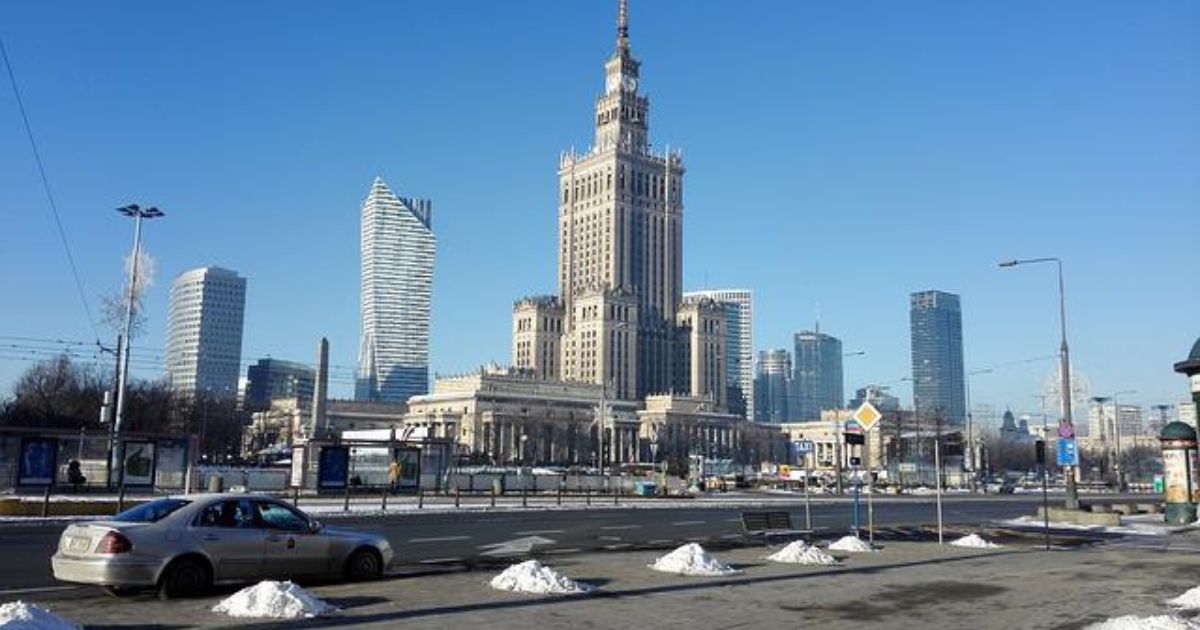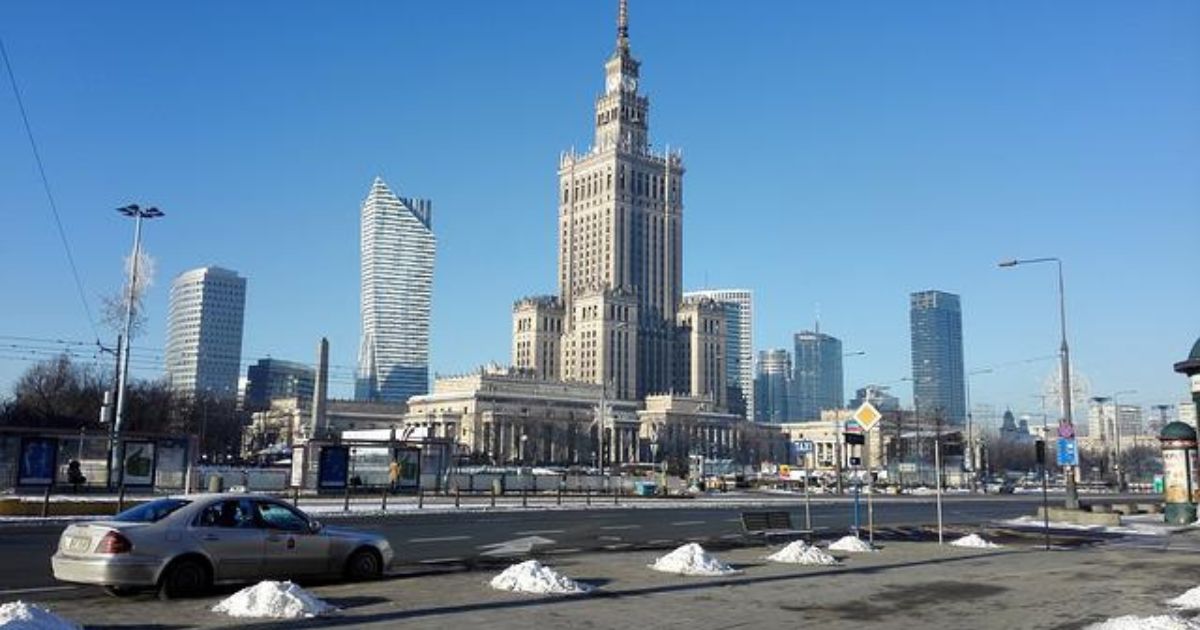 Warsaw's Palace of Culture and Science is one of the most iconic buildings in the city. Built in the 1950s, it stands as a symbol of Warsaw's Communist past. However, the palace is also a popular tourist destination, boasting a wide range of shops, restaurants, and cultural attractions.
Visitors can take in panoramic views of Warsaw from the top of the palace, or enjoy a performance at one of its many theaters. There is also an extensive library inside the palace, making it a perfect place to while away a few hours on a rainy day.
Whether you're interested in Warsaw's history or simply looking for a unique shopping experience, the Palace of Culture and Science is well worth a visit.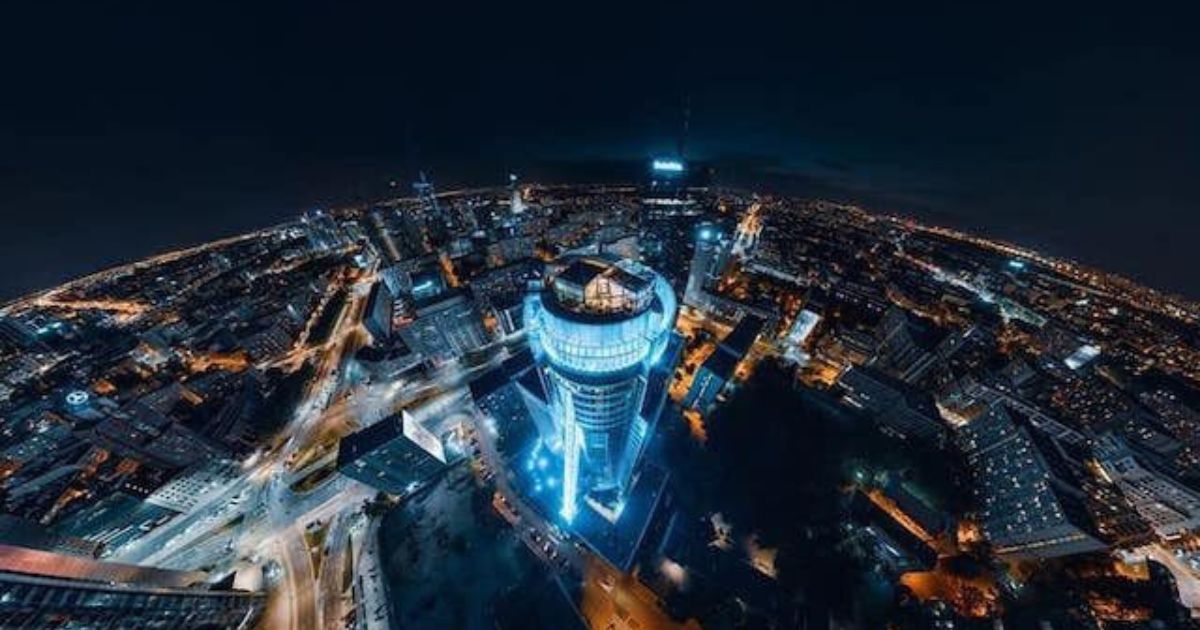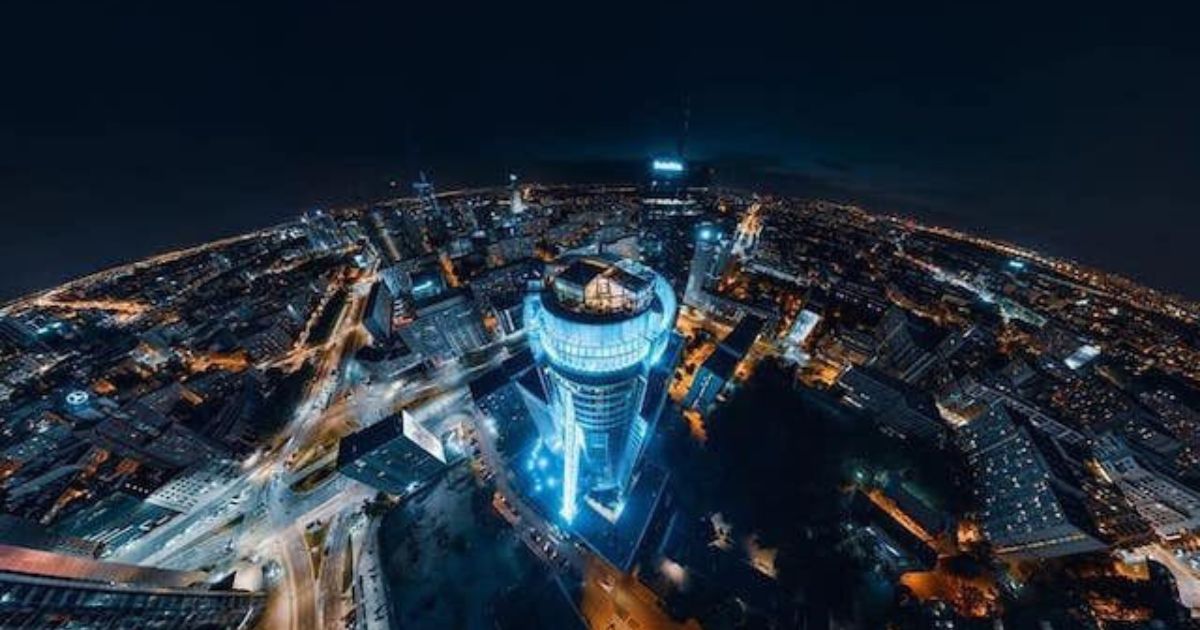 Nightlife in Warsaw
Warsaw's nightlife is truly something to behold. The city comes alive after dark, with a seemingly endless array of bars, clubs, and restaurants to explore. Whether you're in the mood for a quiet drink or a wild night out, Warsaw has something to offer.
And if you're feeling adventurous, there are even a few Underground clubs where you can dance the night away. No matter what your taste, Warsaw's nightlife has something for everyone.
So come on out and see for yourself what all the fuss is about. You won't be disappointed.
Read our blog post to learn about the city's top bars and clubs.
Food & Drinks
Warsaw was once known as the "Paris of the East", and you can still find many great restaurants serving traditional Polish fare like pierogi and bigos. However, Warsaw was also heavily damaged during World War II, and many of its best restaurants were destroyed.
As a result, Warsaw's food scene is constantly evolving, with new restaurants popping up all the time. If you're looking for the best food in Warsaw, you'll find it in the Old Town. This is where you'll find Warsaw's most famous restaurant, Zapiecek, which has been serving traditional Polish cuisine since the early 1900s. However, if you're on a budget, you can also find cheap food in Warsaw's milk bars.
These are based on a communist-era institution, and they serve simple but hearty meals at very low prices. Whether you're looking for fine dining or a quick bite on the go, Warsaw has something to offer everyone.
5 Best restaurants in Warsaw's Old Town
Where To Stay in Warsaw
If you're looking for the best areas to stay in Warsaw, here are a few suggestions.
The Old Town is one of the most popular tourist destinations in Warsaw, and for good reason. It's home to some of the city's most iconic landmarks, including the Royal Castle and the Warsaw Mermaid statue. Plus, it's close to the center of the action, making it easy to get around. If you're a fan of culture and history, this is definitely the place for you.
Srodmiescie is Warsaw's nightlife district, and it's the perfect place to go if you're looking for a lively atmosphere. There are dozens of bars and clubs to choose from, so you're sure to find something to suit your taste. And if you get tired of dancing the night away, you can always explore Warsaw's other attractions, which are all within walking distance.
If you want to escape the hustle and bustle of the city center, Powisle is a great option. This district is located on the banks of the Vistula River, and it offers stunning views of Warsaw's skyline. It's also a great choice for budget-minded travelers, as there are plenty of affordable hotels in the area.
And last but not least, Praga is perfect for art lovers. This district is known for its vibrant street art scene, and there are also several museums and galleries to explore. Plus, it's one of the most affordable areas in Warsaw, so it's ideal for budget-conscious travelers.
Budget-friendly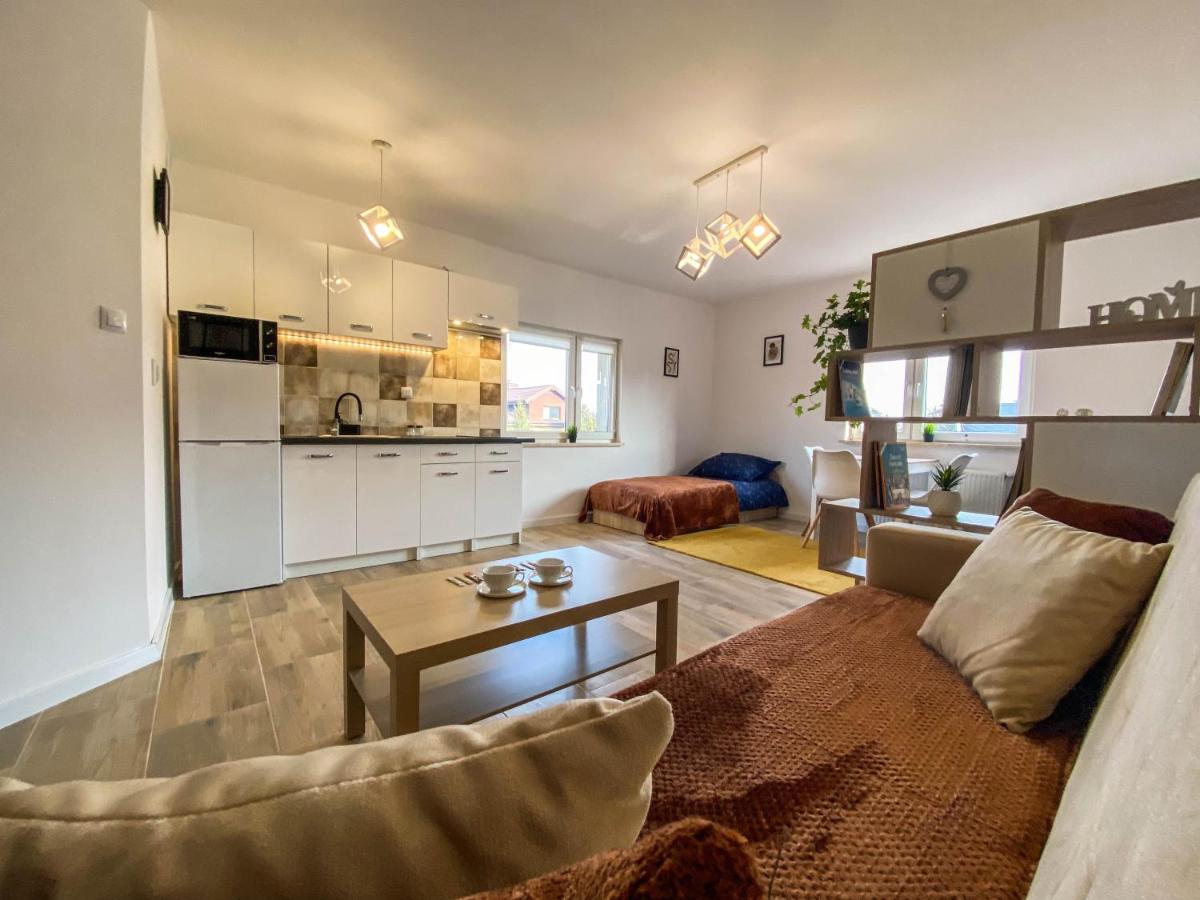 Mokka Apartament, Warsaw - Updated 2022 Prices
Are you looking for a cheap place to stay in Warsaw?
Look no further, because Mokka Apartment has got you covered!
This spacious and comfortable apartments will make you feel right at home. Plus, its convenient location near the city center means you'll be able to explore all that Warsaw has to offer.
Book Now
Excellent Location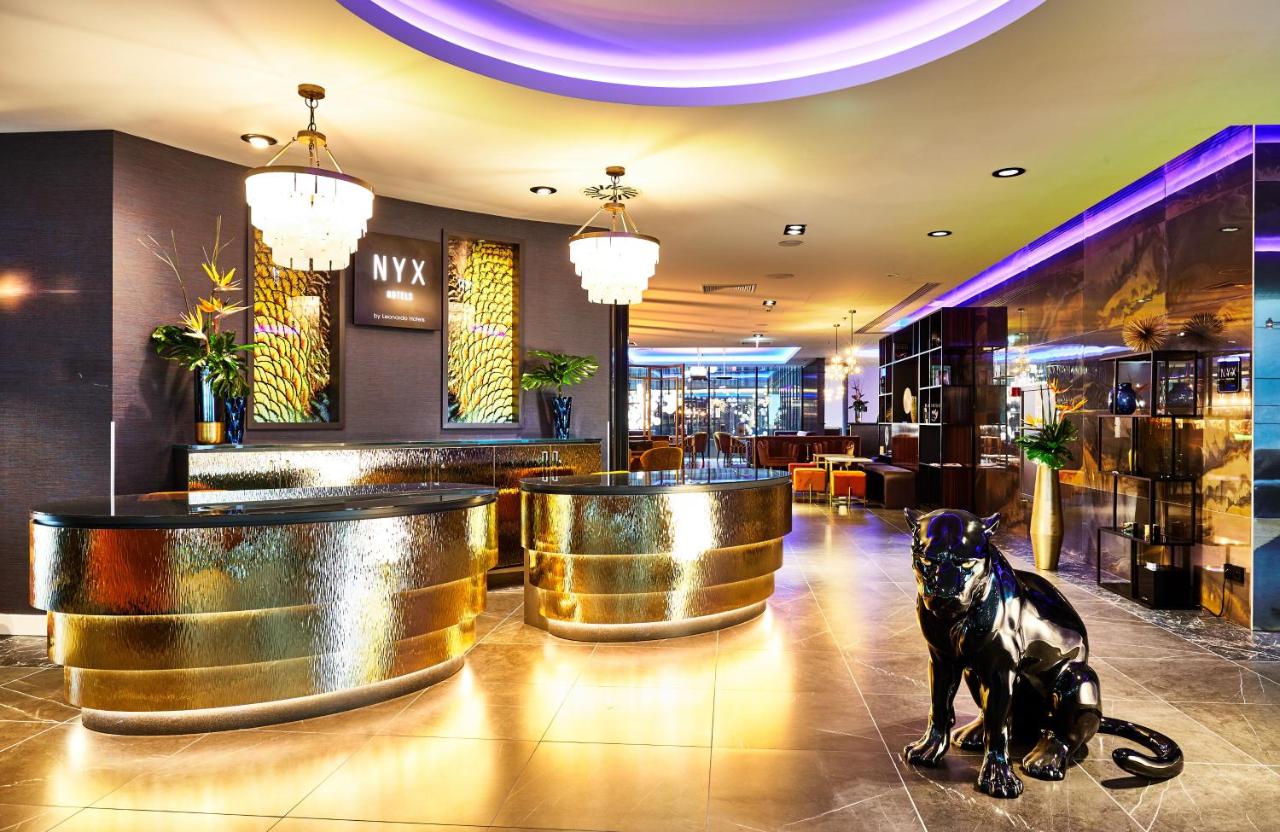 Top Pick!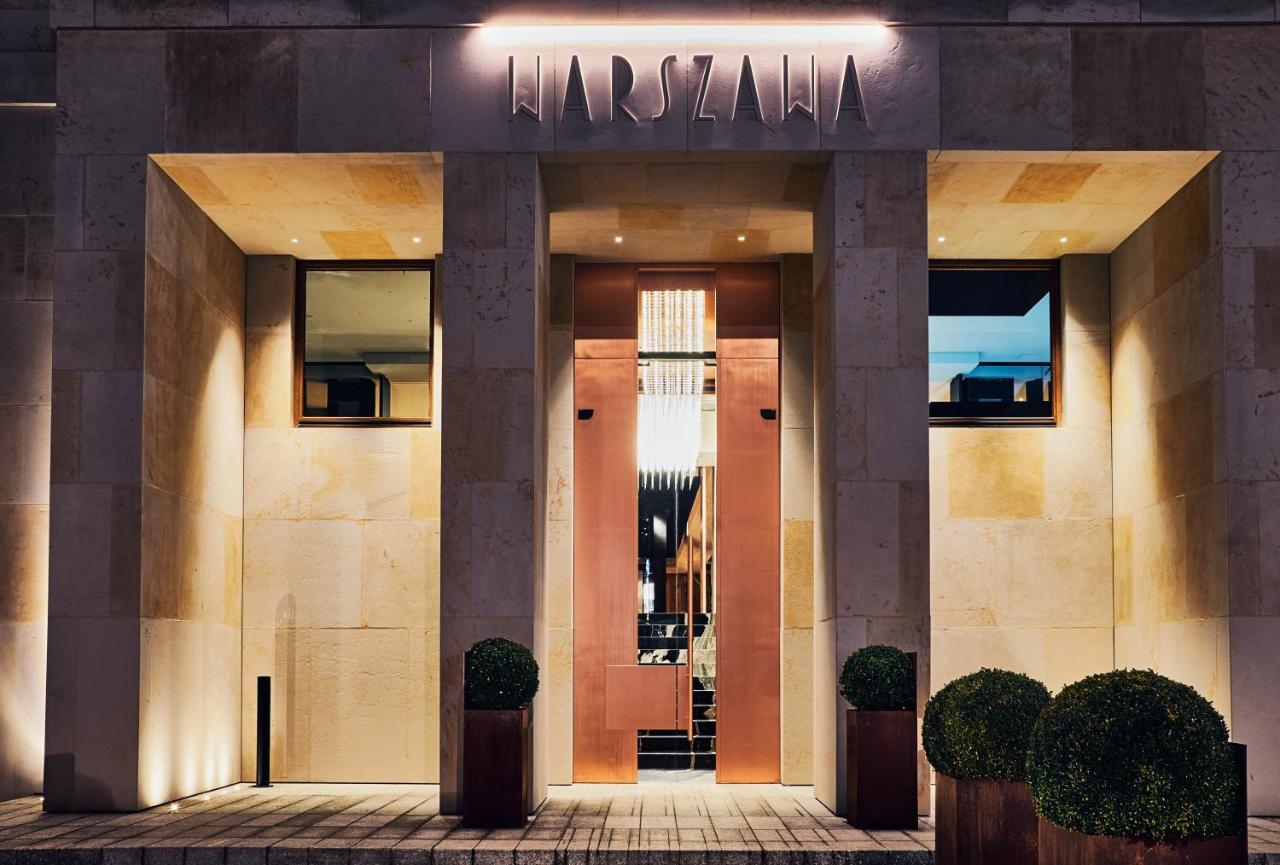 Getting Around Warsaw
Warsaw is a beautiful city with many hidden gems. The best way to explore Warsaw is on foot. This way you can meander through the streets at your own pace, stopping to admire the architecture or people-watch in the parks. If you get tired, there are plenty of public transportation options to choose from.
The Warsaw Metro is efficient and easy to use, and there are also plenty of buses and trams that can take you where you need to go. Warsaw also has excellent walking and biking trails, so you can explore the city in a more active way.
I wouldn't suggest utilizing a taxi since it is the most expensive option. If you opt to use a taxi, I would recommend uber over local cabbies as they will drain your wallet.
Regardless of how you choose to get around, Warsaw is a city that is easy to navigate and full of surprises.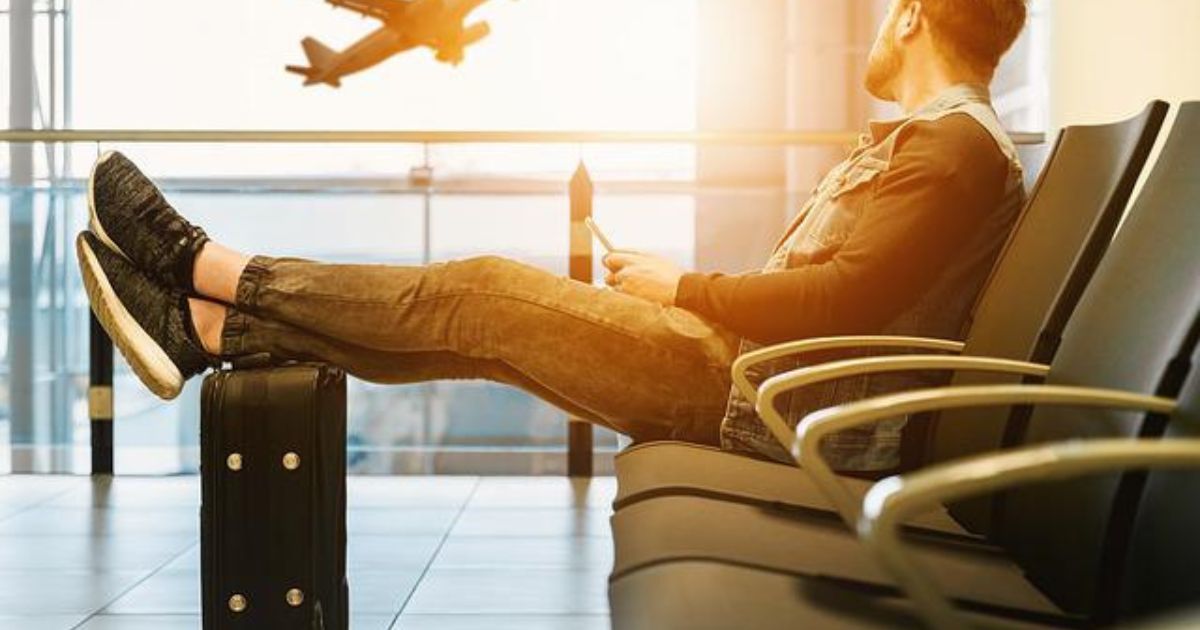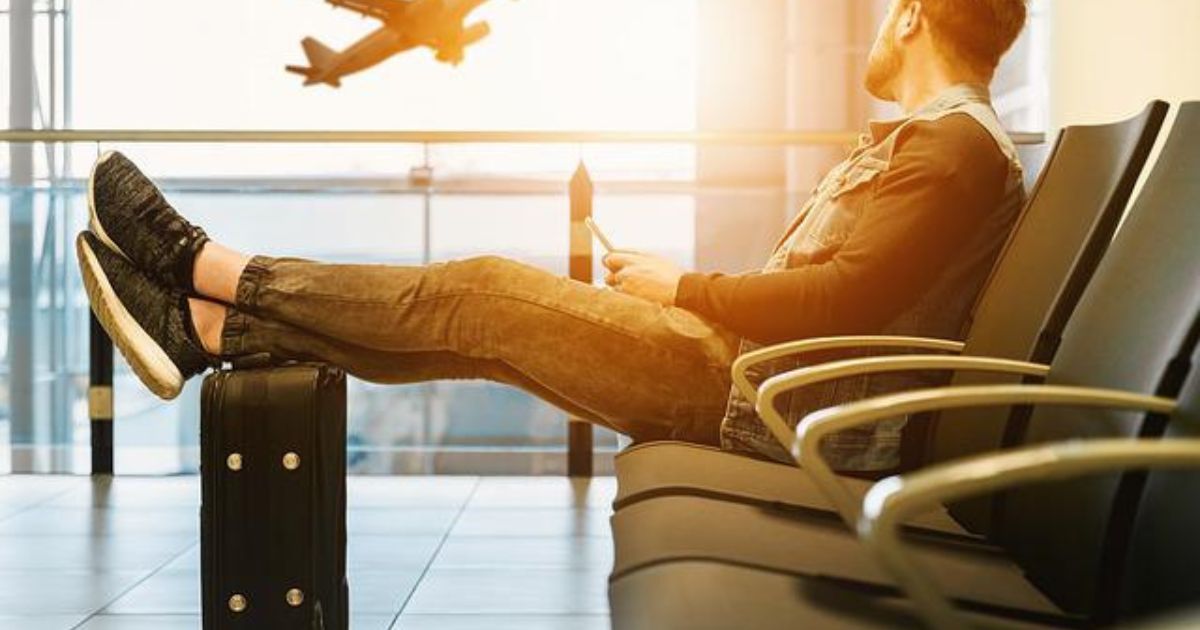 Where to buy tickets?
You can purchase tickets for the local bus, tram or metro system at kiosks and from ticket machines located close to some stops. You may also buy them on your bus or tram ride if you have any spare change waiting!
More information about tickets, timetable, connections you can find here.
You might find also usefull my post about getting around Poland.
Getting to dowtown from Airport
One of the best ways to get from Chopin airport to the city center is by bus or train. While you can opt for a cab or rent a car, they come with a higher price tag. A taxi will set you back approximately 10 GBP , while renting a car for the day will cost 45-50 £.
By taking the bus or train, you can save money and still enjoy all that Warsaw has to offer. If you want to know more about how buses and trains can get you to and from an airport, click here.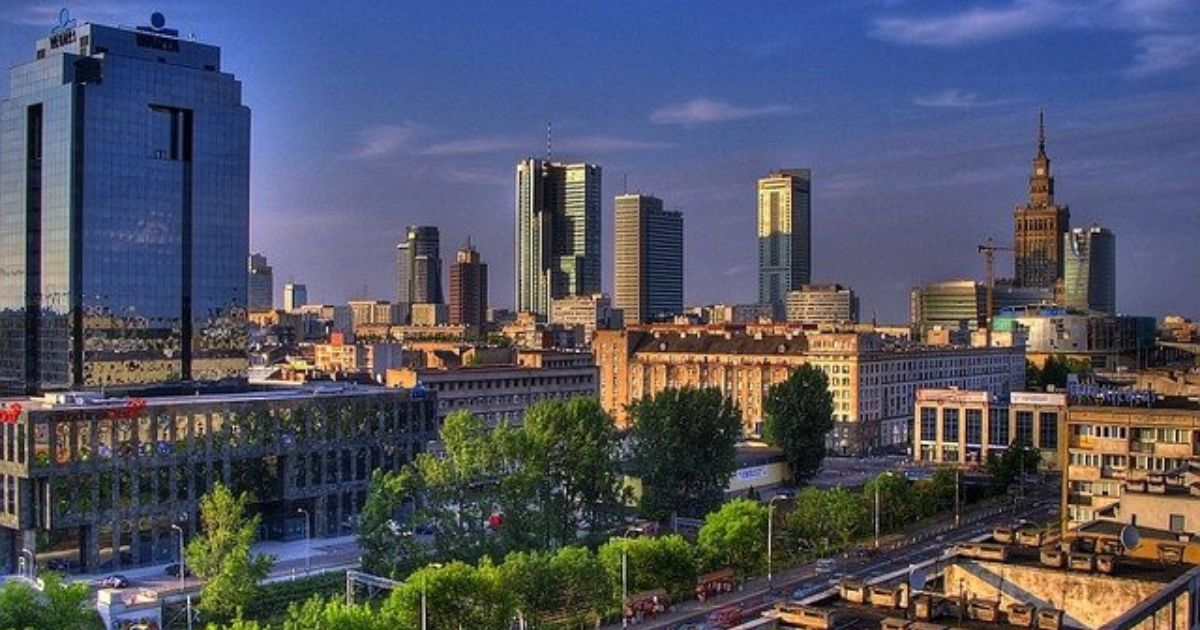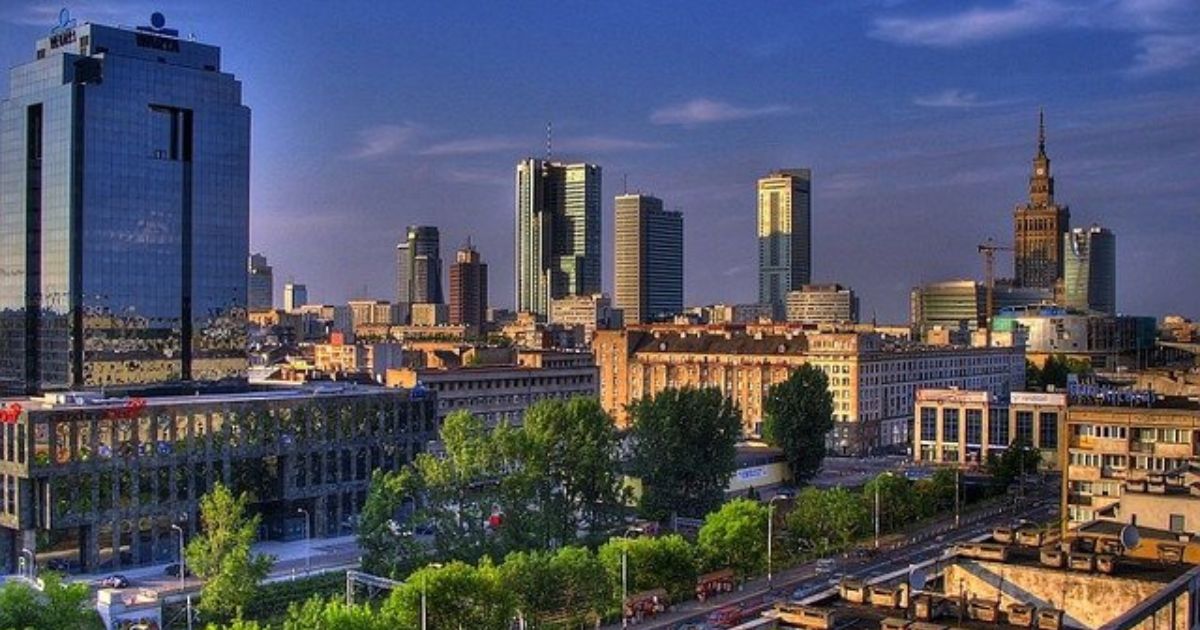 Best Time To Visit Warsaw
Warsaw is a beautiful city that has much to offer visitors. The best time to visit Warsaw is in the springtime, when the weather is pleasant and the flowers are in bloom. The city comes alive at this time of year, with people enjoying the parks and cafes. Warsaw is also an exciting place to visit in the fall, when the leaves are changing color. This is a great time to explore the city's museums and historical sites.
Warsaw in the summer is a bustling city full of life and energy. The streets are crowded with people, and the air is thick with the sound of car horns and conversations. The heat can be oppressive, but it's worth it to be surrounded by such vibrancy. The city can be expensive this time but there are still plenty of deals to be found if you're willing to look for them. And Warsaw is definitely worth visiting in the summertime.
Winter can be cold, but it's also a magical time to be in Warsaw, with the festive lights and Christmas markets. So whatever time of year you choose to visit, Warsaw will surely have something to offer you.
Staying Safe in Warsaw
Warsaw is safe to visit. The city has a low crime rate and is generally considered to be very safe. However, as with any city, there are certain areas that are best avoided. Stary Mokotow and Wola are both known for their high crime rates, so it is best to steer clear of these areas.
At night, it is always safest to travel in groups and be aware of your surroundings. Additionally, pickpockets are common on busses that run from airports and railway stations, so it is important to keep your belongings close to you at all times.
Overall, Warsaw is a safe city as long as you take precautions and use common sense.
Warsaw Travel Costs
Accomodation Prices – hotel prices in Warsaw are very reasonable, with plenty of options available for under $100 per night. If you're willing to rough it a bit, you can even find hostels for as little as $20 per night.
Food & Drinks – food is also relatively cheap in Warsaw, with many restaurants inlcuding milk bars offering hearty meals for less than $10.
The average cost of a beer in Warsaw is 12 PLN, but some bars offer discounts on beers, with some as cheap as 5 PLN. The cost of a night out in Warsaw can vary depending on your budget, but if you want to experience the best that the city has to offer, you should be prepared to spend a little more.
Transportation Cost – A 75-minute ticket will only cost you about 5 PLN. That's less than two euros! And with that ticket, you can ride any bus, tram, or train in Warsaw.
We hope our guide was helpful and gave you some ideas for things to do during your stay. As always, stay safe and have a wonderful trip!