Visiting Gdansk's Old Town: A Spectacular Experience
If you're looking for a beautiful and charming European city to visit, Gdansk is the place for you. Located on the Baltic Sea in Poland, Gdansk's Old Town is a must-see destination. With its cobblestone streets, old churches, and colorful houses, Gdansk is one of the most picturesque cities in Europe.
Best Things To Do & See in Gdansk Old Town
Amber Museum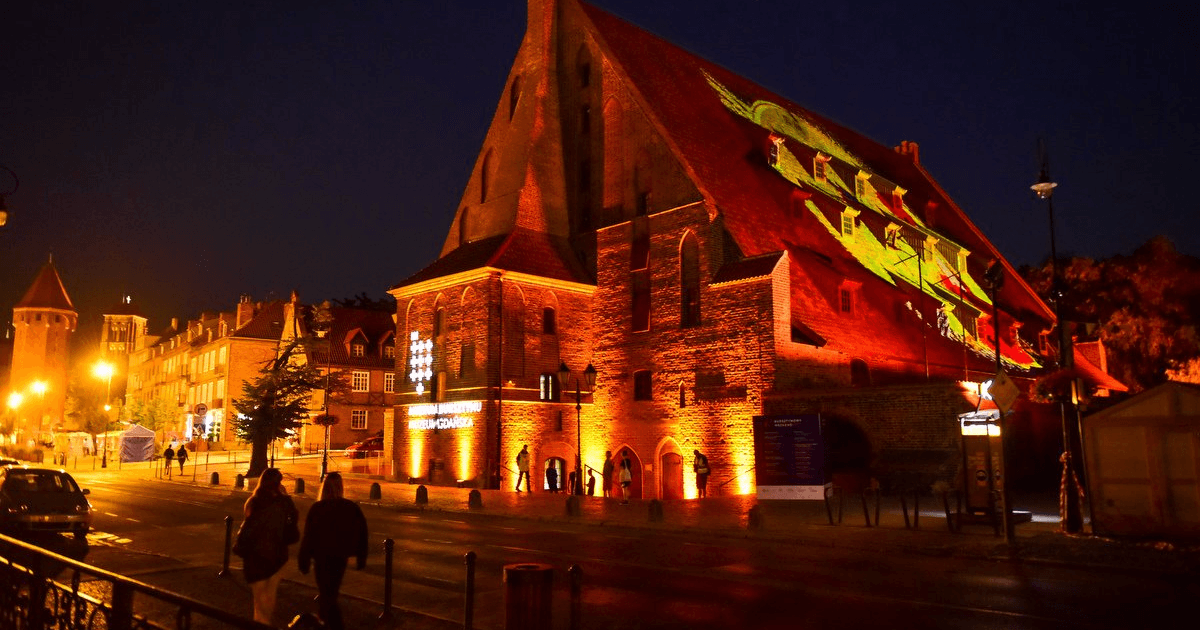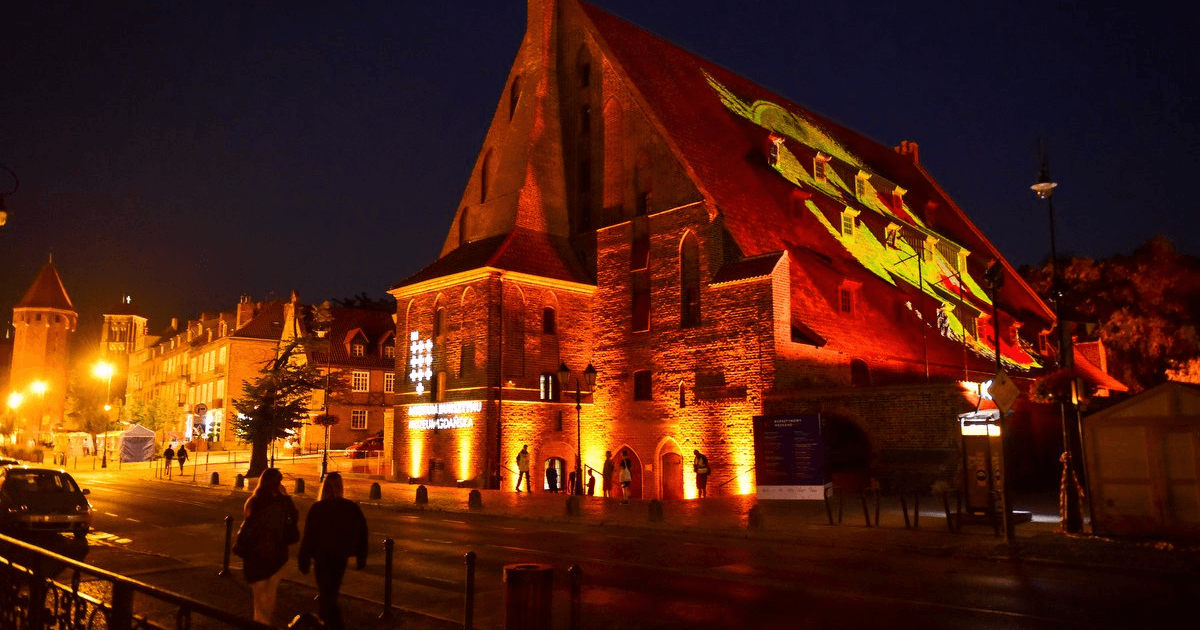 Photo Credit: @muzeumbursztynu
Amber Museum in Gdansk is one of the coolest amber museums I've ever seen. It's located in an olden-day city, Gdansk, in Poland. And what's really neat about amber is that it's not just a pretty yellowish rock: it's actually fossilized tree resin.
So when you visit the amber museum in Gdansk, you're not just seeing rocks: you're seeing the remains of trees that lived millions of years ago. And that's pretty amazing.
It's also worth learning a little about the structure in which the Amber Museum is located. The Great Gdańsk Mill was Europe's largest mill during medieval times.
The Amber Museum traces the history of amber from its inception to the present day, including its properties, collection, and processing.
And, of course, there are plenty of amber specimens on display, including some very rare and beautiful pieces. If you're interested in amber or in history, the amber museum Gdansk is definitely worth a visit.
The long market street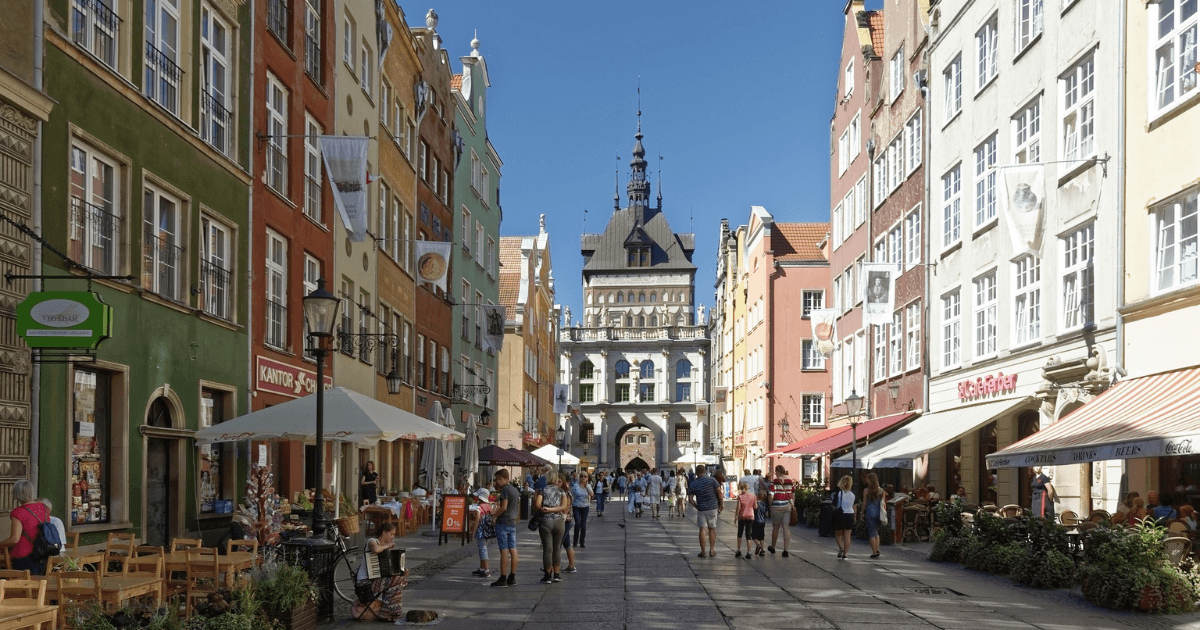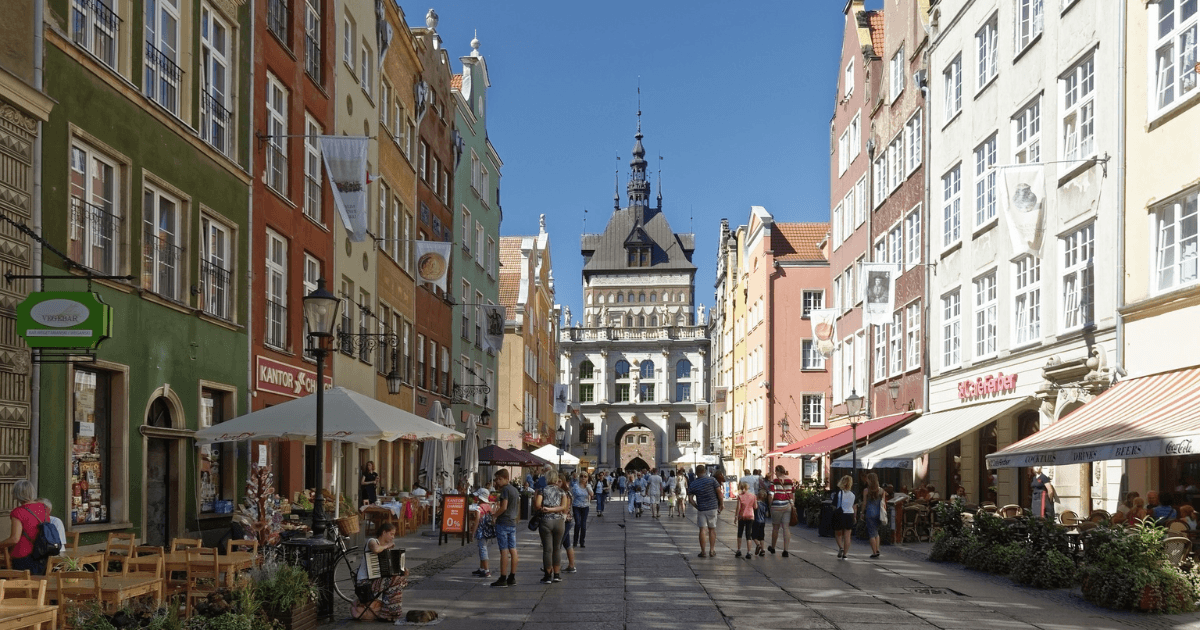 The long market street in Gdansk is one of the most iconic lanes in the city. It is believed to be the longest market street in Europe, and it runs through the heart of the Old Town.
The lane is lined with beautiful buildings and is home to a variety of shops and restaurants. It is also a popular spot for tourists, who come to admire the architecture and soak up the atmosphere.
In recent years, the long market street has undergone a transformation, with new businesses and developments springing up along its length. However, it remains a key part of Gdansk's heritage and continues to be loved by locals and visitors alike.
Dlugi Targ Street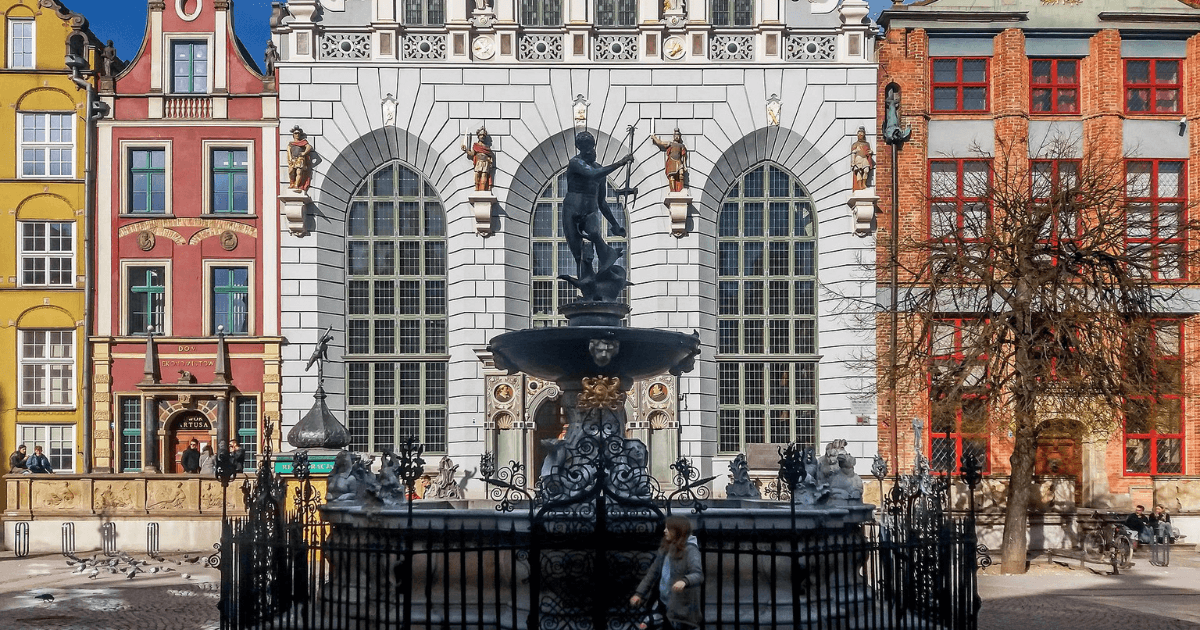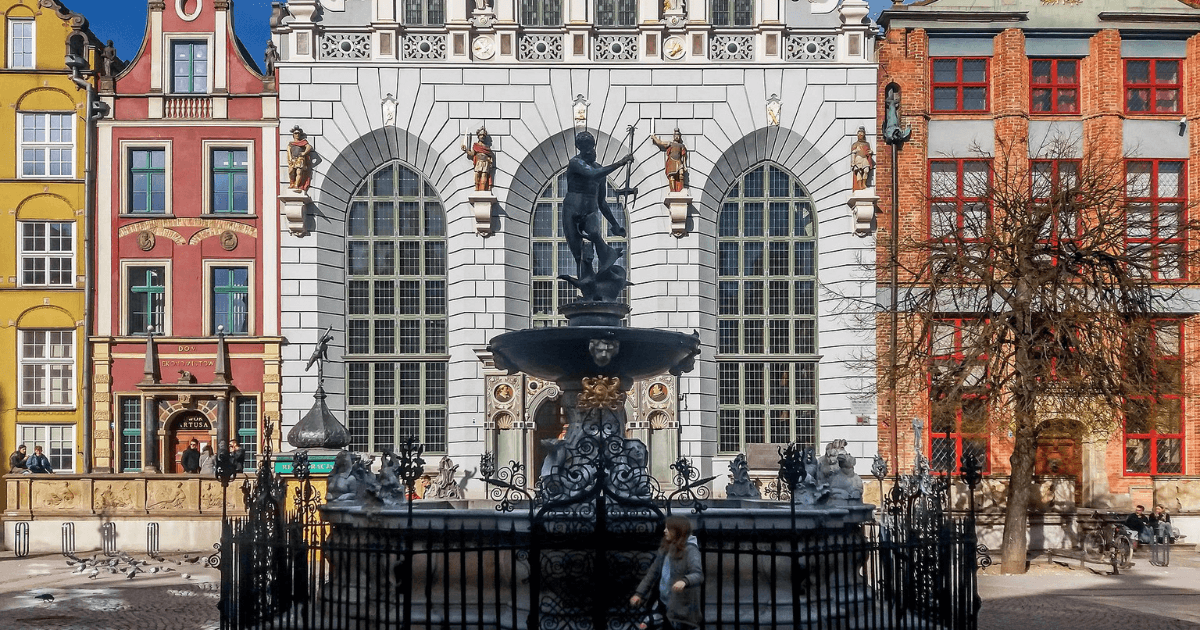 Długi Targ is one of Gdańsk's most iconic landmarks. This magnificent stretch of cobbled street is lined with beautiful Gothic buildings, including the Town Hall, the Artus Court, and the famous Neptune Fountain.
At the end of the Long Market sits the Green Gate, a stunning example of Renaissance architecture. Nevertheless, Długi Targ is worth visiting even if you don't enter any of those places.
Why? Because it's simply beautiful there! Długi Targ has a special atmosphere that you can feel as soon as you step on it.
The houses look like they're from a fairytale, and when you look up, you can see the stunning architecture of the Long Market Hall. If you're in Gdańsk, make sure to visit Długi Targ – it's definitely worth it!
Motlawa River Embankment & Medieval Crane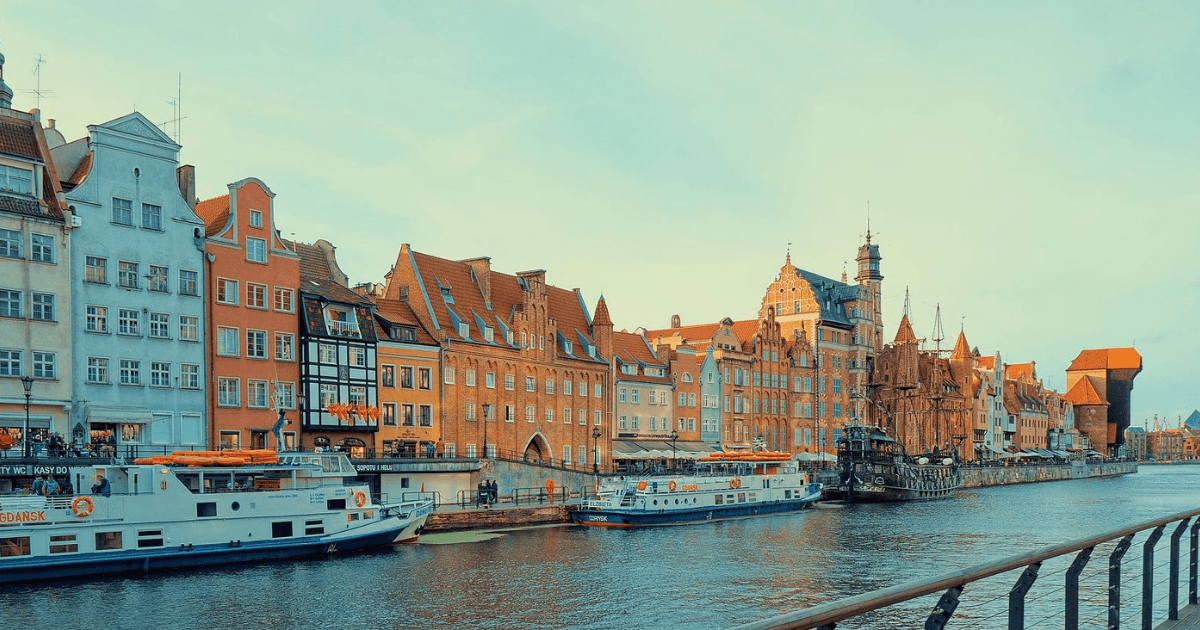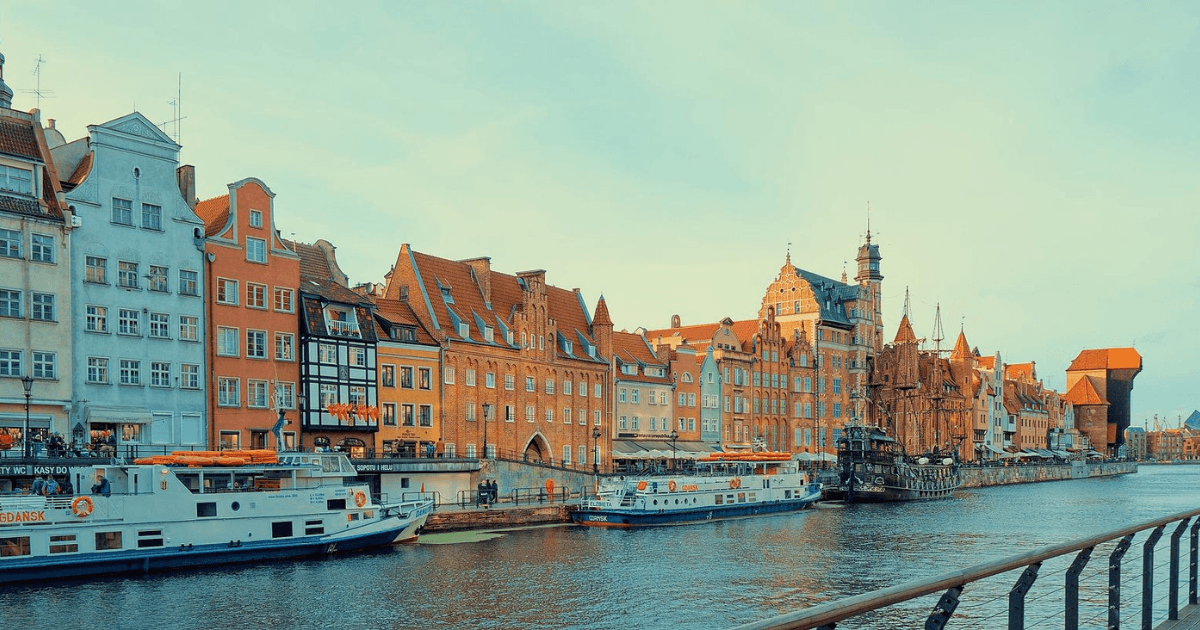 The Motlawa River embankment is a great place to take a romantic walk with your significant other. The medieval crane is a wonderful piece of architecture to look at, and the view of the river is simply beautiful.
You can also take a pleasant cruise around Gdansk on board a 12-person replica of a historic Polish boat. Admire the city from a different perspective, learn the city's historical value, and see the city as it is today.
Motlawa River embankment and medieval crane are both great places to see while you're in Gdansk!
Mariacka Street and St. Mary's Basilica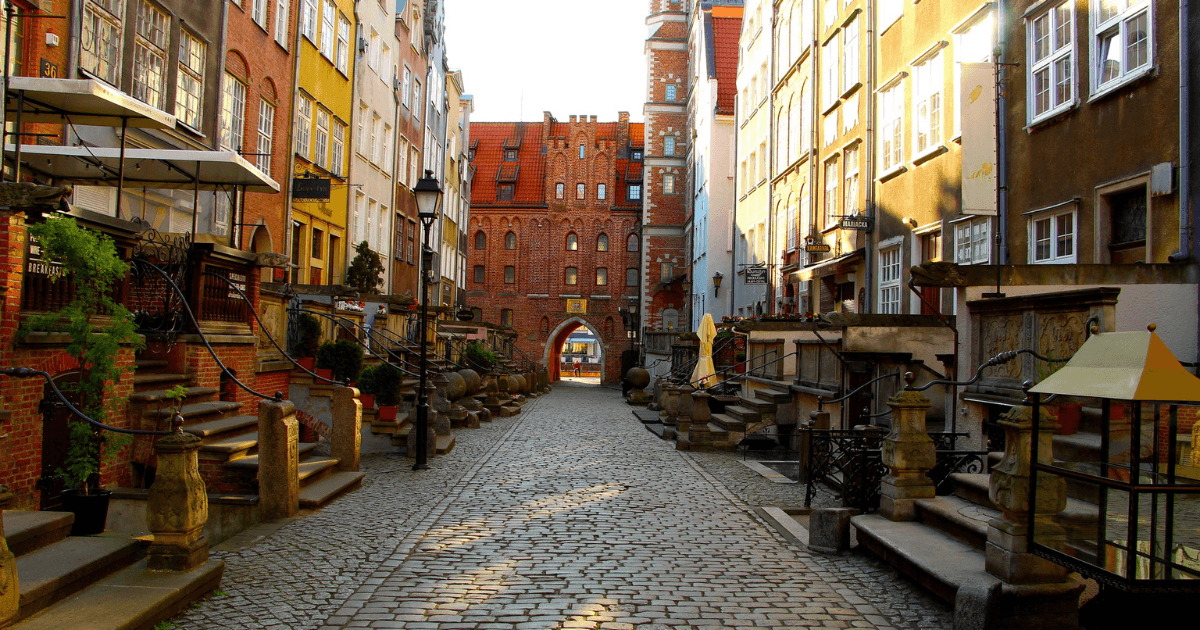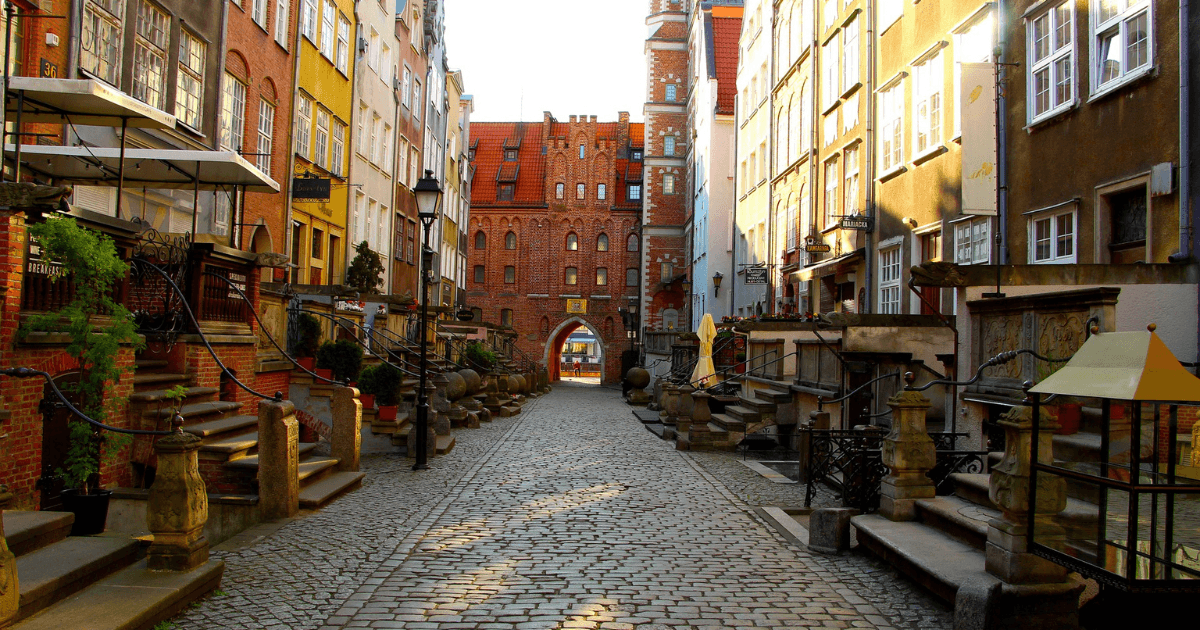 Mariacka Street is one of the most iconic and beautiful streets not just in Gdańsk but in the entire Tri-City area. The street is located near the Motlawa River embankment and the medieval crane, making it the perfect place to continue your tour of the city.
The atmosphere on the street is truly amazing, with its narrow cobalt pavement and beautifully restored architecture. Walking down Mariacka Street is like taking a step back in time, making it an essential stop on any tour of Gdańsk.
If you're looking for breathtaking views of Gdańsk, then you need to head to St. Mary's Basilica. This church, located in the center of the city, offers stunning views from its 400-step-high tower. From the top, you can see the Motlawa River embankment, the medieval crane, and the Old Town.
It's definitely worth the climb! And if you need a break on the way up or down, there's a resting area upstairs. So don't hesitate – head to St. Mary's Basilica for some of the best views in Gdańsk!
Best time to visit Gdansk Old Town
The best time to visit Gdansk is typically considered to be during the summer months when the weather is at its finest. However, this also coincides with peak tourist season, so be prepared for large crowds if you choose to travel during this time.
If you're looking to avoid the hustle and bustle, try visiting in May, June, or October instead. These months offer more mild weather and smaller crowds, making for a more enjoyable experience overall.
So whatever time of year you choose to visit, Gdansk is sure to leave a lasting impression.
How long does it take to explore the Old Town?
It depends on what you're interested in and how you like to visit places. If you're interested in history and want to know everything about a given place, you'll need more time than if you're just sightseeing.
The Old Town is full of historical landmarks, from the museum to St. Mary's Basilica, so it really depends on your interests. If you're short on time, you might have to give up some things, but if you're willing to spend a whole day exploring, you should be able to see everything.
Logistics
If you're looking for a way to travel to Gdansk, there are several options available. You can fly into the Gdansk Lech Walesa Airport, take a train, or even rent a car. The Gdansk Lech Walesa Airport is located just outside of the city, and there are many major airlines that offer service to and from here.
One of the most popular routes for travelers is between Gdansk and London, with flights departing regularly from Gdansk Airport (GDN). The flight time is just under two hours, making it a convenient option for business or leisure travelers.
To get to the center of Gdansk from the airport, you can take a suburban train or book a taxi. Or, if you're feeling adventurous, why not rent a car and hit the open road?
Discover cars offer the best rates out there, so you're sure to find one that's right for you.
Where to stay?
There's no shortage of lodgings in Gdansk, whether you're looking for a luxurious hotel, a cozy apartment, or something in between. If you're hoping to be close to the action, the old town is the place to be – though you can expect to pay a bit more for the privilege.
If budget is a concern, there are plenty of options outside of the city center as well. And if you're looking for something with a more local flavor, there are a number of family-run guesthouses throughout the city. No matter what your lodging preference, you're sure to find something to suit your needs in Gdansk.
Here are some of the best choices for you:
Luxury: Hotel Grano Old Town
Mid-range: Hotel Bonum Old Town
Budget: 3 City Hostel
Where to Eat?
While the Old Town is certainly where you'll find some of the best restaurants in Gdansk, don't limit your search to only this area. You'll find great places to eat all around the city, each with their own unique atmosphere and flavors.
For traditional Polish cuisine with a modern twist, head to Canis Restaurant. This eatery, located in a historic tenement house, offers excellent dishes inspired by Gdansk's rich history. And what's more live music to accompany your meal, not fulfilling your taste buds only but mood as well.
If you're craving something a little bit different, check out one of Gdansk's many milk bars. These eateries offer hearty and filling meals at affordable prices, making them a great option for budget-minded travelers.
Plus, you can't beat the milk bars' cozy atmosphere. No matter what type of food you're in the mood for, you'll be sure to find it in Gdansk. 
So go exploring and enjoy everything this wonderful city has to offer!
P.S Need more of Gdansk? Check out posts below & enjoy.
# Nightlife in Gdańsk: Best Bars & Clubs