The Best Lakes in Poland – Find Your Perfect Vacation Spot
If you're looking for a beautiful vacation spot in Europe, look no further than Poland. This country is home to some of the most picturesque lakes in the world. Whether you're looking for a place to relax and soak up the sun or an outdoor adventure destination, Poland has something to offer everyone.
In this blog post, we will take a look at some of the best lakes in Poland and what makes them so special. So pack your bags and get ready for an amazing trip!
1. Morskie Oko Lake
Morskie Oko is a beautiful and crystal clear lake that lies within the Tatras. It seems that an underground passage links this beautiful body to another much larger body: Our oceans! However this is only theory.
Morskie Oko is a perfect place to begin your adventure in the Polish mountains. Though during winter time some parts close due possible avalanches which make them inaccessible for tourists but still worth seeing up until then.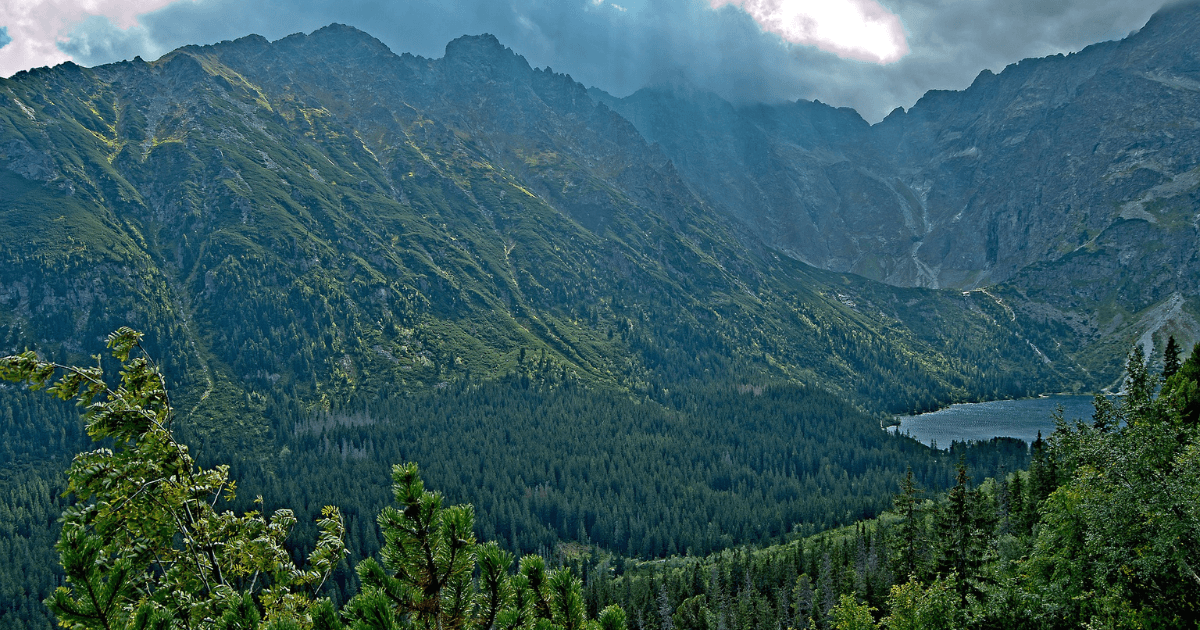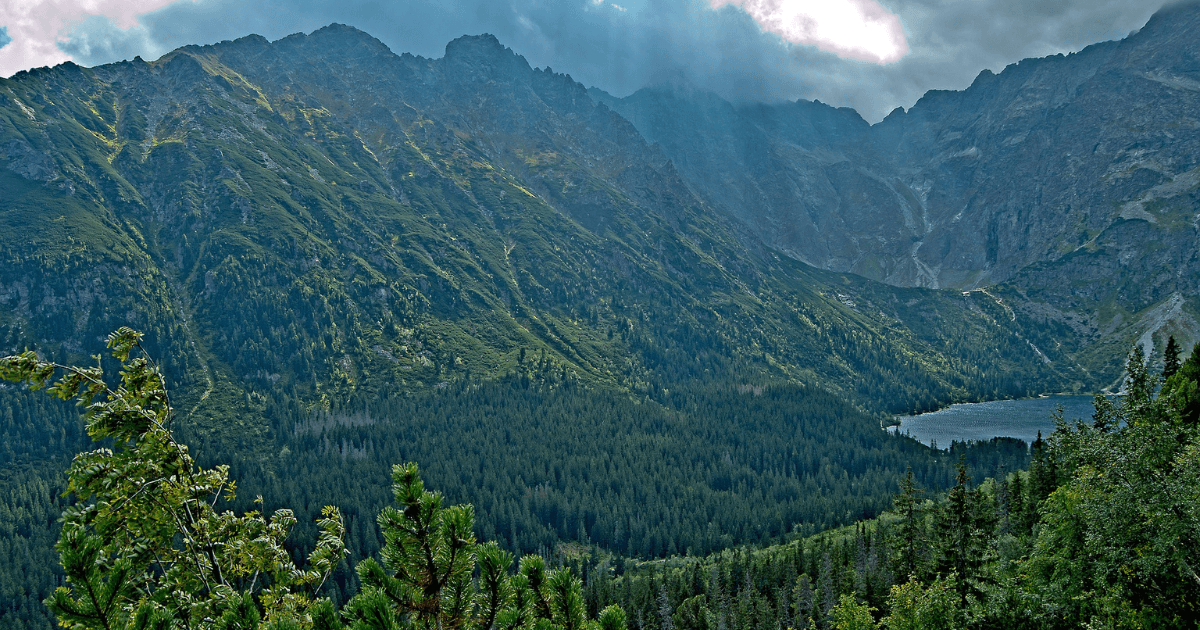 2. Lake Mamry
Lake Mamry is a popular destination for tourists looking to enjoy the peace and quiet. What's more, it's located not far from several well-known holiday resorts that offer stunning views of this natural wonderland!
With so much going on here in one small spot – what better way than by taking advantage with your own trip? And who knows when you'll get another opportunity at experiencing something truly beautiful like sailing through these pristine waters while surrounded by breathtaking scenery.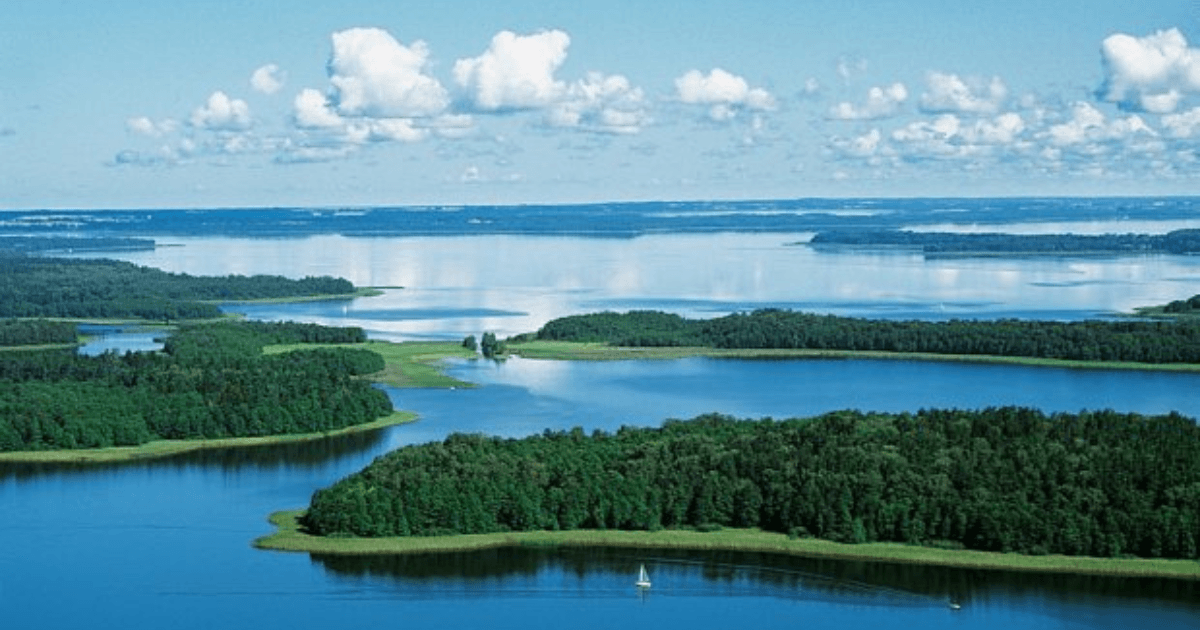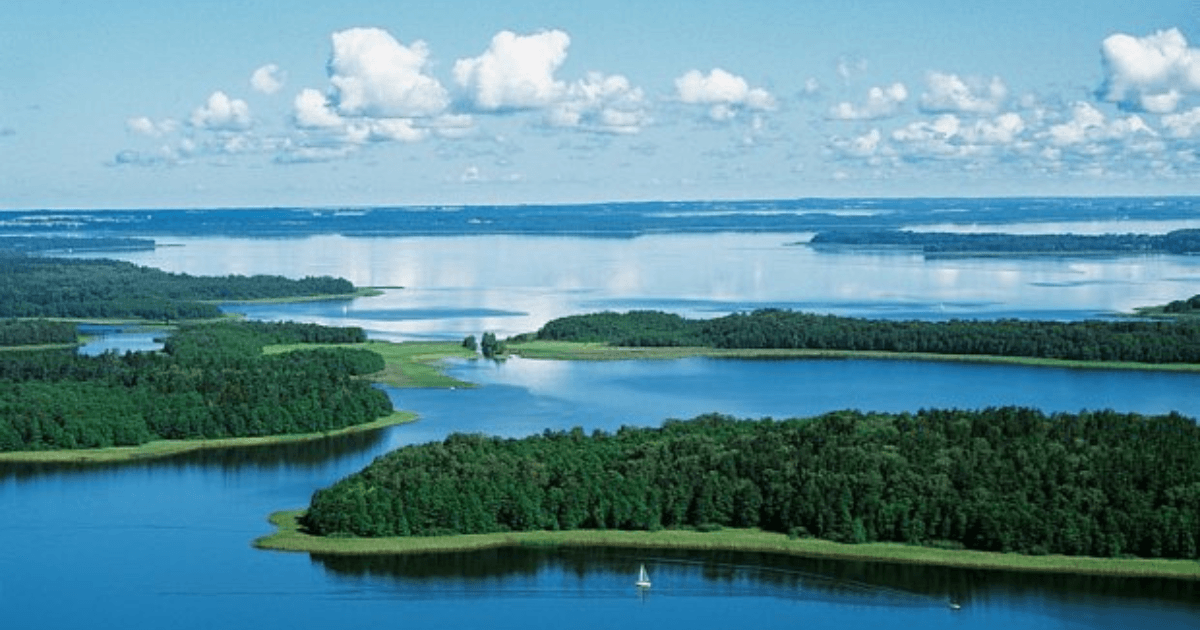 3. Lake Jamno
Lake Jamno is a beautiful coastal lake located in the West Pomeranian Voivodeship. The reservoir boasts being ninth largest out of all Polish lakes, and it's also one that tourists can't miss while visiting this part or country!
It has two cities close by where you'll find plenty more activities to keep your vacations interesting: Mielno, with its beaches teeming with adventure seekers, and Unieście, which provides rest for those looking forward too dipping their feet into clear water.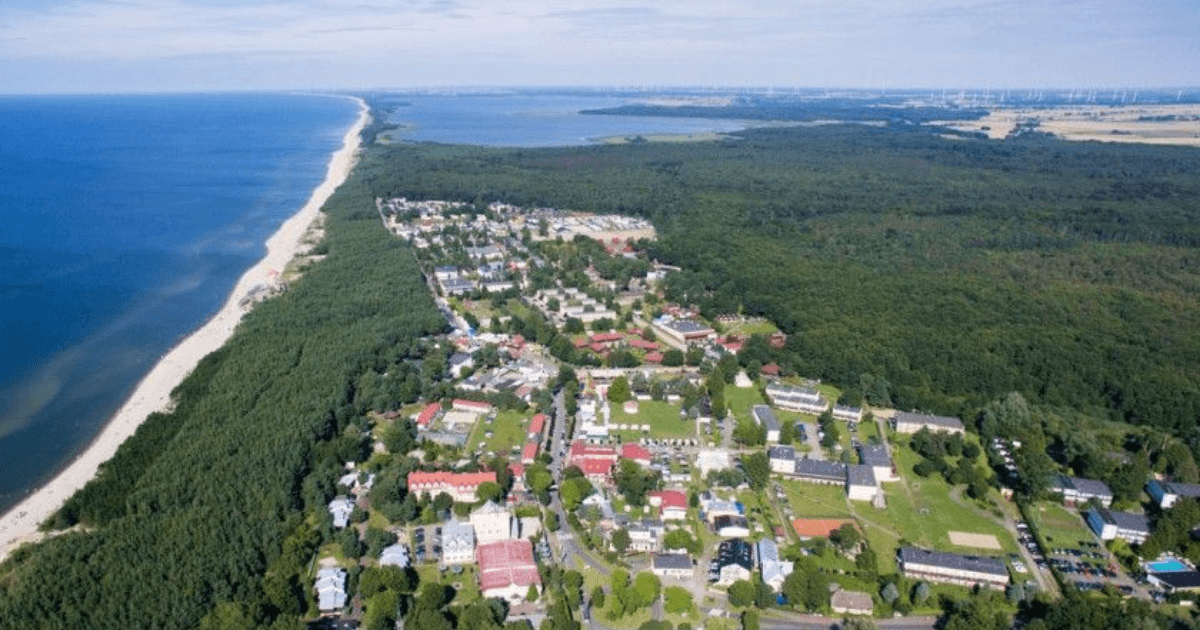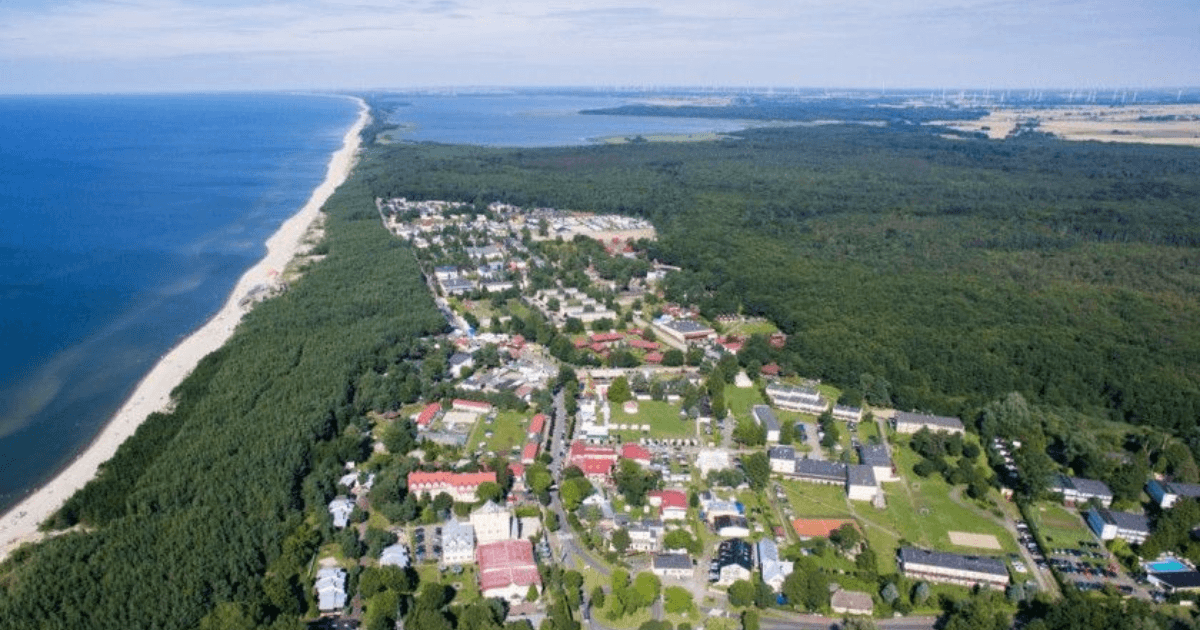 4. Lake Wigry
Lake Wigry is one of the most beautiful lakes in Poland. The reservoir has excellent conditions for water sports and can be found on many travel websites as an attractive destination to visit with its bustling, forest covered shores perfect for kayaking or boating.
A unique feature about this breathtaking body of water are cruises. You'll take in views while afloat near enough land so that your senses take everything in at once!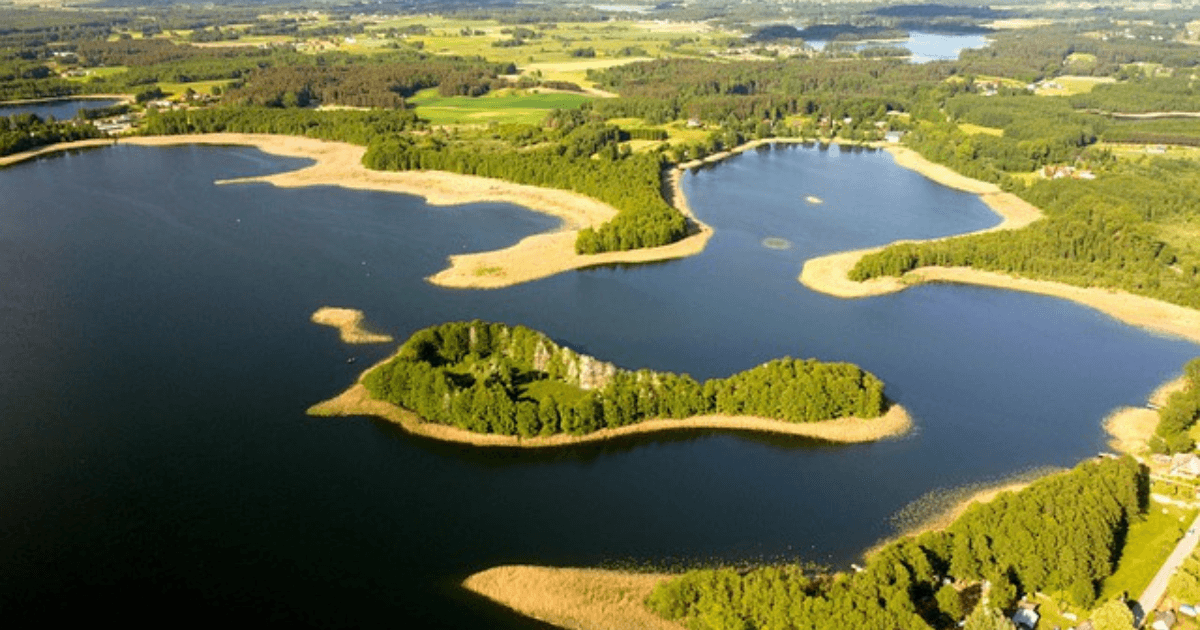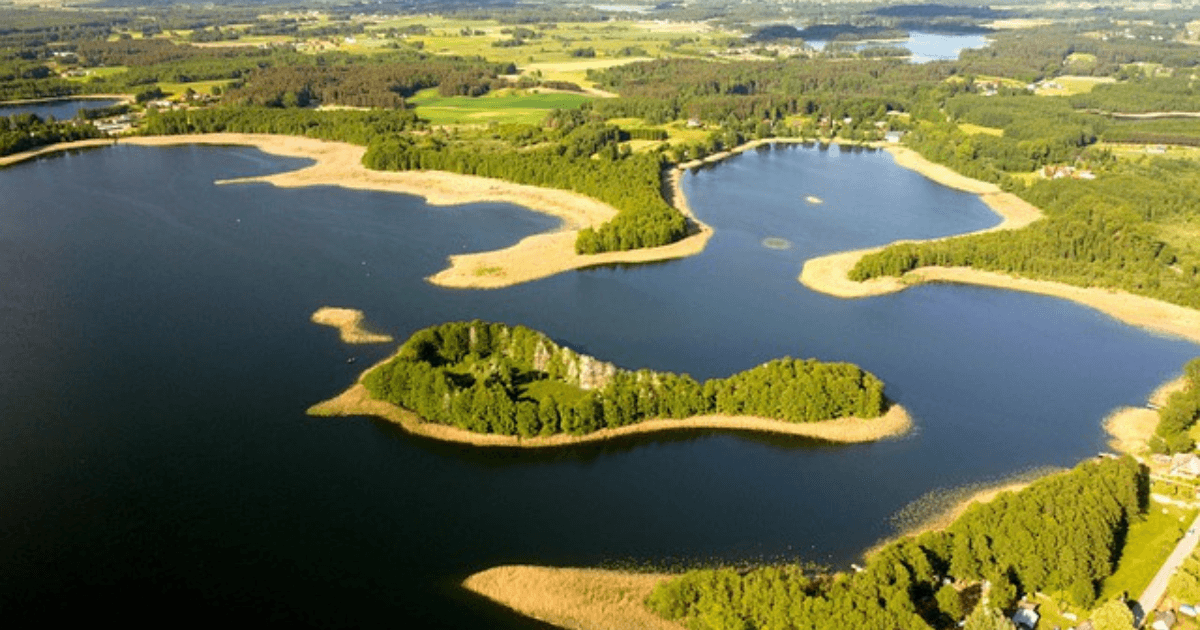 5. Lake Goplo
The massive Lake Gopło in central Poland has the reputation of one-of if not 'the most written about lakes' within Polish literature. Located just outside City limits, it is a large ribbon type lake with three distinct bays that offer scenic views from its low shoresline along its nearly 60 kilometers of coastline.
It is one of the few lakes in Poland that remain unpolluted. The large body of water has several bays which offer scenic views and picnic areas along the coastlines; it also features numerous islands that can be explored by boat or foot depending on how you want your day trip there set up!
There are plenty bike paths leading around this impressive landscape so cyclists wanting some exercise can enjoy scenery like no other in Europe.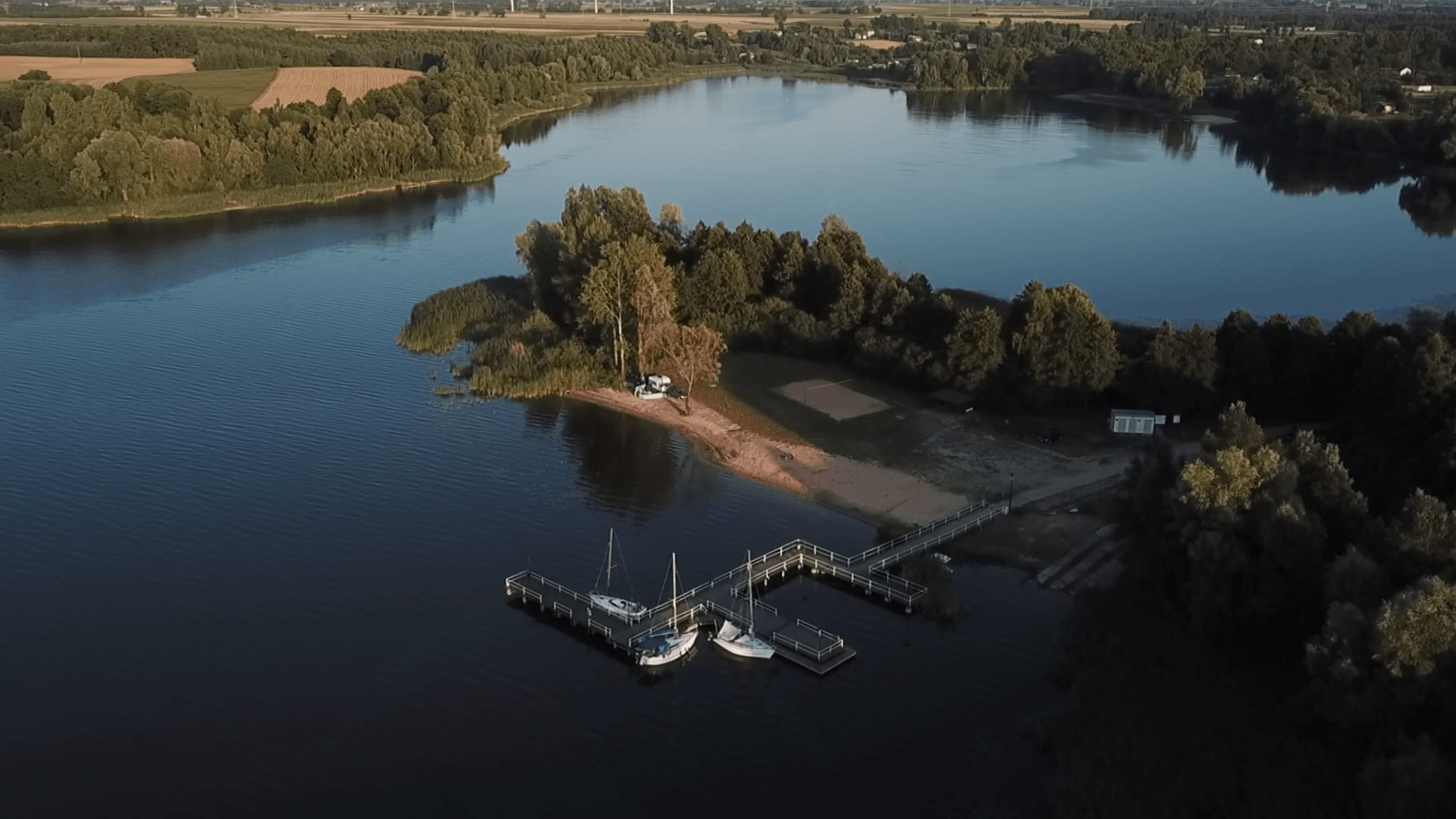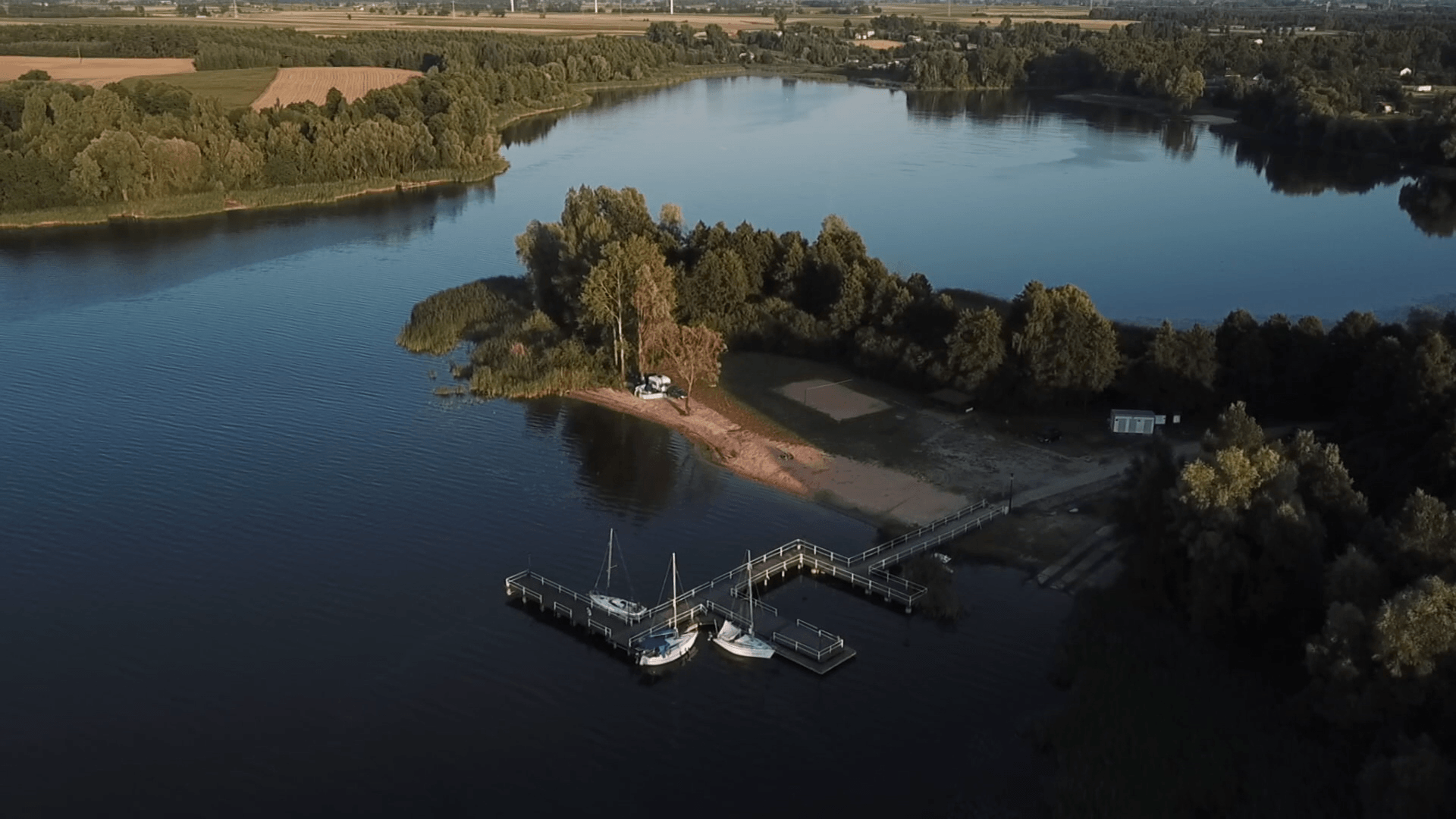 6. Lake Orzysz
The smell of campfire and fresh air is what awaits you at Orzysz Lake. This large, beautiful body of water located in the eastern end of Great Masurian Lakes offers serenity to those who come here for a relaxing vacation or fishing trip with their family .
Kayaks are required because there's hardly access by any boat. The lake has not been much discovered by tourists yet; however it could be an ideal destination if you're looking for one day trips or short vacations away!
Camping can also get pretty Priddy (or annoying) when there aren't enough facilities around so I would recommend renting accommodation services while visiting this area.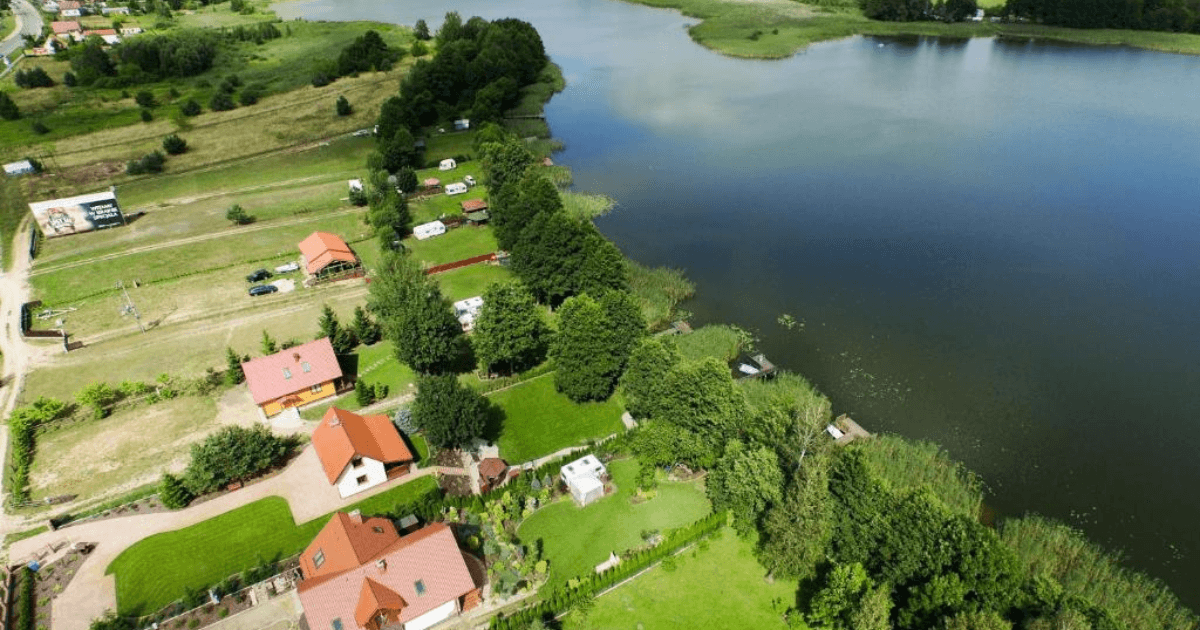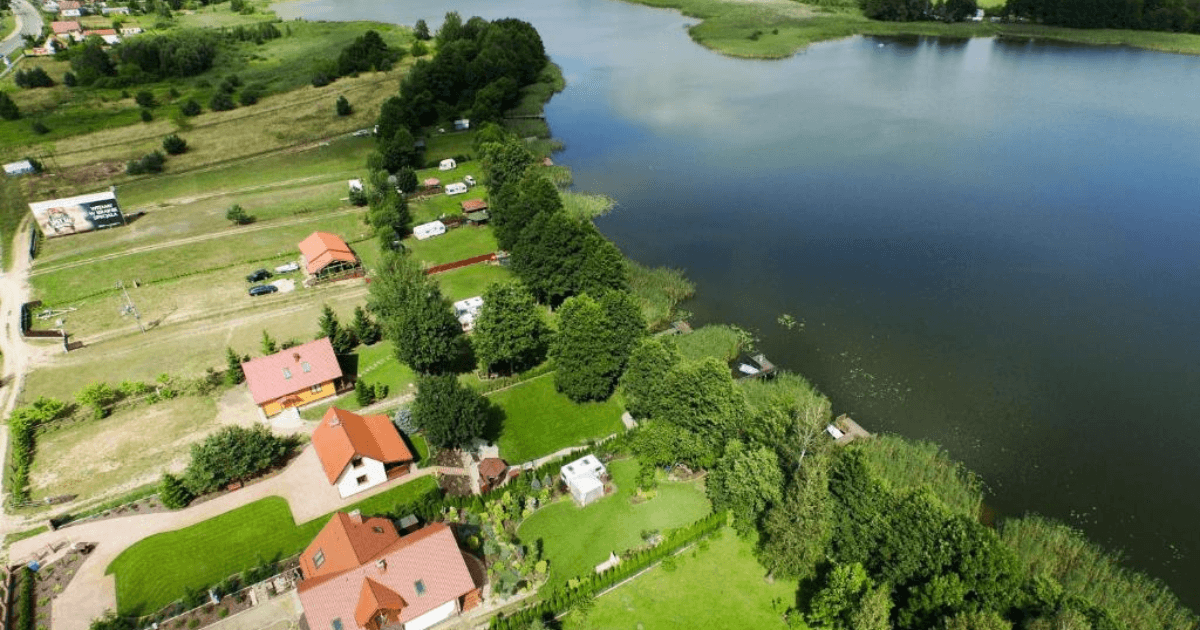 7. Lake Karwowo
If you're looking for a getaway that's a little off the beaten path, head to Karwowo lake. This hidden gem is situated just 500 meters from the Rega river and 1 kilometer from the residential buildings of Karwowo village.
On the lake's shore, you'll find small piers perfect for fishing, as well as a delightful resort with a bathing area, campsite, fireplace, and overhead protection. The whole area is surrounded by a beautiful beech forest, making it the perfect place to relax and connect with nature.
And for those who love to cycle, there's even a 12.7 km long bicycle track that runs from Przyborze to Karwowo.
So whether you're looking for a place to enjoy some beach time or simply want to escape the hustle and bustle of city life, Karwowo lake is the perfect spot.
8. Lake Lebsko
Łebsko Lake is one of the most beautiful and unique locations on the Poland's map. The lake is located in the Słowiński National Park and is surrounded by picturesque beach towns.
Many tourists come to the area to enjoy the lake's natural assets and to relax in the numerous holiday resorts. The areas around Łebsko Lake are very attractive and there is something for everyone to enjoy.
One of the most popular spot around the lake is Slowinski national park, which is known for its stunning dunes. The dunes are a must-see for any tourist visiting the area and they provide an unforgettable experience.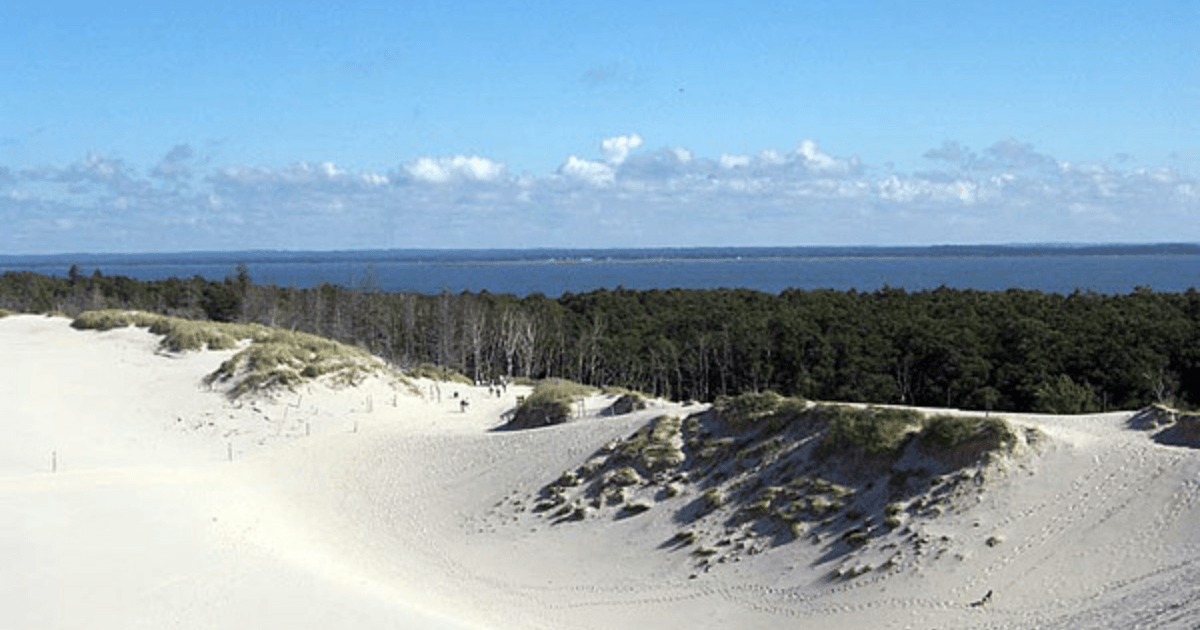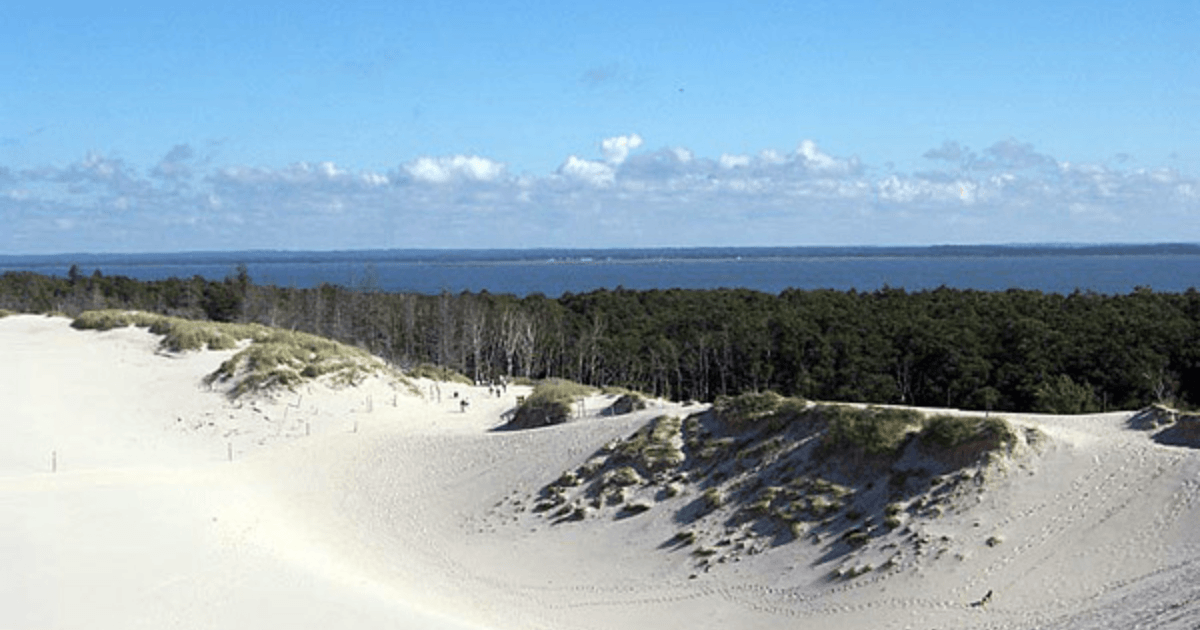 9. Lake Elk
There's something special about Lake Elk. Maybe it's the way the water seems to change color with the seasons, or the way the dense forest surrounds it like a protective blanket. Whatever the reason, this hidden gem in the Masurian Lake District is a favorite among locals and a well-kept secret among tourists.
In the summer, the lake is teeming with life – kayaks dot the shoreline and holiday-makers lounge on the grassy banks. So next time you're looking for a hidden gem to add to your travel list, be sure to put Lake Elk at the top.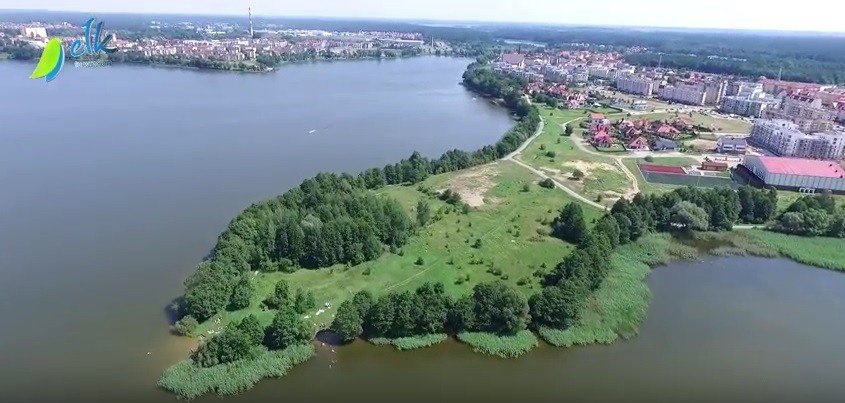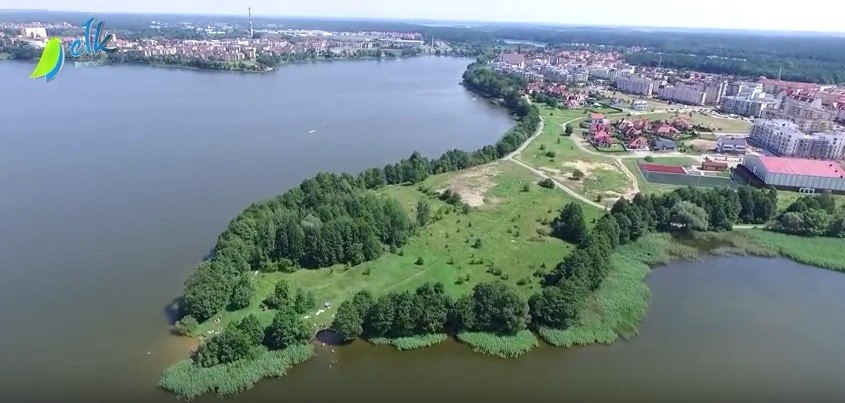 Photo Credit: 1957birth Wikimedia Commons
10. Lake Slupca
Lake slupca is a synthetic reservoir located in the central-western side of Poland. It is known for the number of water sport activities it offers to tourists, including canoeing, sailing, swimming, and surfing.
However, due to the depth of the lake, more activities like scuba diving and snorkeling are now being offered. Moreover, one of the reasons why tourists love to visit lake slupca is that the water is believed to have a therapeutic effect on people.
This is one of the reasons why the number of tourists visiting lake slupca is increasing each year. lake slupca is a beautiful lake that offers a variety of activities for tourists to enjoy. If you're looking for a place to relax and have fun, lake slupca is the perfect destination.