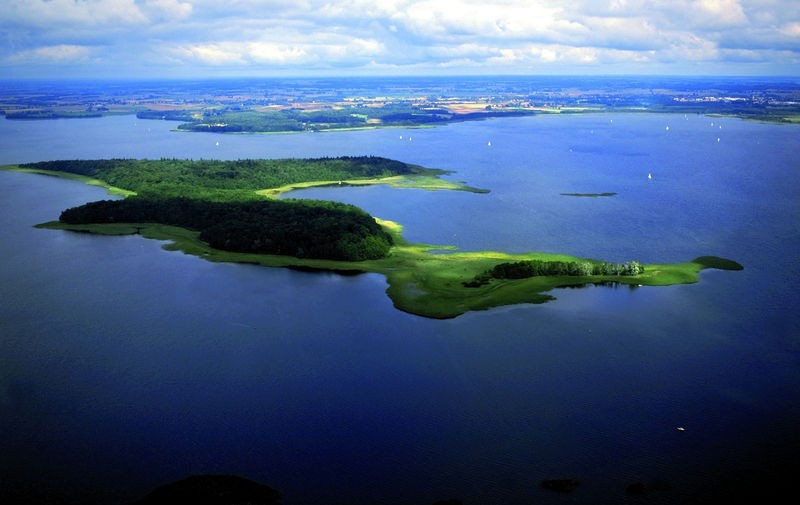 Poland is the 9th largest country located within Central Europe. The name of Poland was derived from the name of a tribe known as Polanie. They refers to the people who live in open fields. Poland is known for its diversity in terms of nature. It has a number of scenic locations which includes beautiful lakes, mountains, wetlands, desert, etc. However, despite being rich in scenic locations, there are some beautiful lakes that you cannot miss out on if you are planning a trip to Poland.
It is very difficult to list down the best lakes in Poland as it has a number of beautiful lakes. Some of the best lakes according to the tourists that visited Poland are mentioned below:
1. Morskie Oko
Morskie Oko is also known as "Eye of the Sea", or "Sea Eye" and it is one of the largest and deepest lakes that exist within the Tatra Mountains. It is called Eye of the Sea or Sea-Eye because it is believed that an underground passage links the lake to the sea. Morskie Oko is one of the top tourist destinations, especially during the vacations. However, during winters few parts of the lake are closed due to chances of an avalanche.
2. Mamry Lake
Mamry Lake is another beautiful lake located in Poland. It is considered to be the second-largest lake located within the geographical location of Poland. It has a total of 33 islands and Lake Mamry comprises six lakes that are joined together. It includes Mamry Lake, Kirsajty, Kisajino, Dargin, Swiecajty, and Dobskie. It is also visited the most by tourists from across the world as people can enjoy scenic views of the Mamry lake.
3. Lake Jamno
Lake Jamno is located near the Baltic Sea and it is a cruising spot for tourists. However, in 2007 a survey was conducted in which it was pointed out that the lake was heavily polluted by the sewage from the city of Koszalin which is located near the lake. The lake is also a habitat for many species of birds. We can see Mallards, Grebes, Swans, Gray Herons or Graves. Jamno is a lake where water sports are also practiced. Above the reservoir there is a sailing marina, during the season a floating tourist ship.
photo credit: Pa3Widzi
4. Wigry Lake
Wigry Lake is located in the forest of Augustow Wilderness. At least 80 percent of its shoreline is covered with trees. It is believed that a total of 26 different species of fish can be found in its water which includes trout, and bass. Wigry National Park is also located near the lake, however; there are a set of rules and regulations that needs to be followed by the tourists under all circumstances.
photo credit: Lily M
5. Lake Goplo
Lake Goplo is situated near the famous town of Poland known as Gniezno. It lies in the north. The lake is famous for its Mouse Tower that is also located at the far end of the northern side. It is believed that a Prince named Popiel escaped and took refuge in the tower after his citizenry started rebelling against him. He was eaten by mice.
photo credit: SilverTree
6. Lake Orzysz
Orzysz is located in the Great Masurian Lakes Land. It is also known as a ribbon lake due to its erratic shape, depth, and shores that are not inhabited by anyone. It has a total of ten islands and different species of fish which includes: common bream, silver bream, common bleak, European perch, etc. If you love to do kayaking then you must visit this lake as it has a kayaking strip in the middle.
photo credit: Renata-anna
7. Lake Karwowo
Lake Karwowo is located in the county of Lobez. The lake has small piers at the end that can be used by fishermen. It offers a range of activities to tourists as at the far end of the east shore there is a place that can be used for camping or bonfire. The lake has a variety of species of fish that includes; eel, perch, common carp, esox, etc.
photo credit: Kenraiz, Krzysztof Ziarnek
8. Lake Karas
Tourists love to explore Lake Karas as it was created at least 12 thousand years ago. It is a part of history. However, over the years the lake is closed for tourists because of the villas of the elite that are located around it. It is one of the important nesting grounds as mentioned under the convention of Ramsar.
photo credit: Krzysztof Rakowski
9. Lake Elk
Lake Elk is located within the Masurian Lake District. It is one of the freshwater lakes in Poland as it was created due to glacial action. The lake is divided into two parts by a bridge. One part is small that is the northern side of the lake and the other side of the lake is large which is the southern side of the lake.
photo credit: Damdm
10. Lake Slupca
The most beautiful and happening Lake of Poland is Lake Slupca that is located in the central-western side of Poland. It is a synthetic reservoir that is one of the major tourists' attractions in Poland. It is known for the number of water sport activities it offers to tourists. The water sport activities include canoeing, sailing, swimming, and surfing. However, due to the depth of the lake more activities like scuba diving and snorkeling are also being offered now. Moreover, one of the reasons why tourists love to visit Lake Slupca apart from water activities is that the water of the lake is believed to have a therapeutic effect on people. This is one of the reasons why the number of tourists that visit Lake Slupca is increasing each year.
photo credit: Marcin-m38
Conclusion
Poland has a number of scenic locations and lakes that can be a soothing experience for tourists. If you are planning a trip to Europe then visiting Poland and its lakes should be on your list. One can easily find their favorite spot in Poland out of all the lakes mentioned above. The water sport activities can be a memorable experience for people. List down the names of the famous lakes in Poland and start packing as you would not want to miss out on a trip that is packed with adventure. A trip of solitude is waiting for you.