Nightlife in Gdansk – Best Bars & Clubs
Suppose you are looking to go somewhere different on holiday this year. Why not try Gdansk – the capital city of Pomerania, which, together with Gydnia and Sopot, makes up the popular Tri-City.
Reputed for its history and stunning architecture, Gdansk is not a city that dwells in the past. It is home to a high population of young adults, thanks in part to its reputable educational standard, world-class educational institutions, and graduates who opt to stay back in the city even after completing their education.
Being home to a teeming young population, Gdansk has turned out to be a hot spot for nightlife lovers. Gdansk is indeed a great place to spend the night out, partying, drinking, and dancing your heart out.
You'd be surprised to see the transformation that happens in this peaceful city as the sunsets. Many places that function as fine eating establishments during the day are transformed to night clubs or vibrant hangout spots at night.
If you are in this city for the nightlife, then get ready for a swell time gracing outdoor concerts, live music venues, and shows.
Equally impressive is the fact that the big clubs, bars, breweries, and discos are located in the heart of the city and are within walking distance of each other.
If you fancy something different, get ready for the Gdansk pub crawl, explore best bars and clubs while enjoying free drinks.
Here is a complete guide to Gdansk's nightlife with details about the best bars and nightclubs in the city.
Best Bars in Gdansk
Brudeschaft it's permanently closed
There are some rumours about reopening, but for now we haven't find any confirmation about it.
1. Bruderschaft
Looking for a hangout spot with a unique atmosphere?
You might want to check out Bruderschaft, which sits in the street surprisingly low on bars. It boasts friendly, accommodating staff and a great selection of beers for guests.
Plenty of entertaining activities to keep you busy while ensuring your cup never runs dry with the best drink.
This drinking hole features special night shows, including live jazz and blues on Thursday and a Vinyl Tuesday, where guests are treated to vinyl music only.
During the day, guests can sit back and relax with a cup of coffee, tea, and cocoa with several additives. At night, the café comes alive. It becomes a haven for beer lovers as it features a wide selection of beer.
Since its operation in 2012, the pub has been a top spot to enjoy Gdansk nightlife to the fullest. And it never disappoints with the range of live concerts and events.
Our Top Pick!
Old Gdansk No 8, Gdansk - Updated 2022 Prices
Are you looking for a unique and charming place to stay in Gdańsk?
Old Gdańsk No 8 is located in the heart of the city and offers guests beautiful views of the surrounding area.
You will love convenient location – just a short walk from some of the most popular attractions in Gdańsk.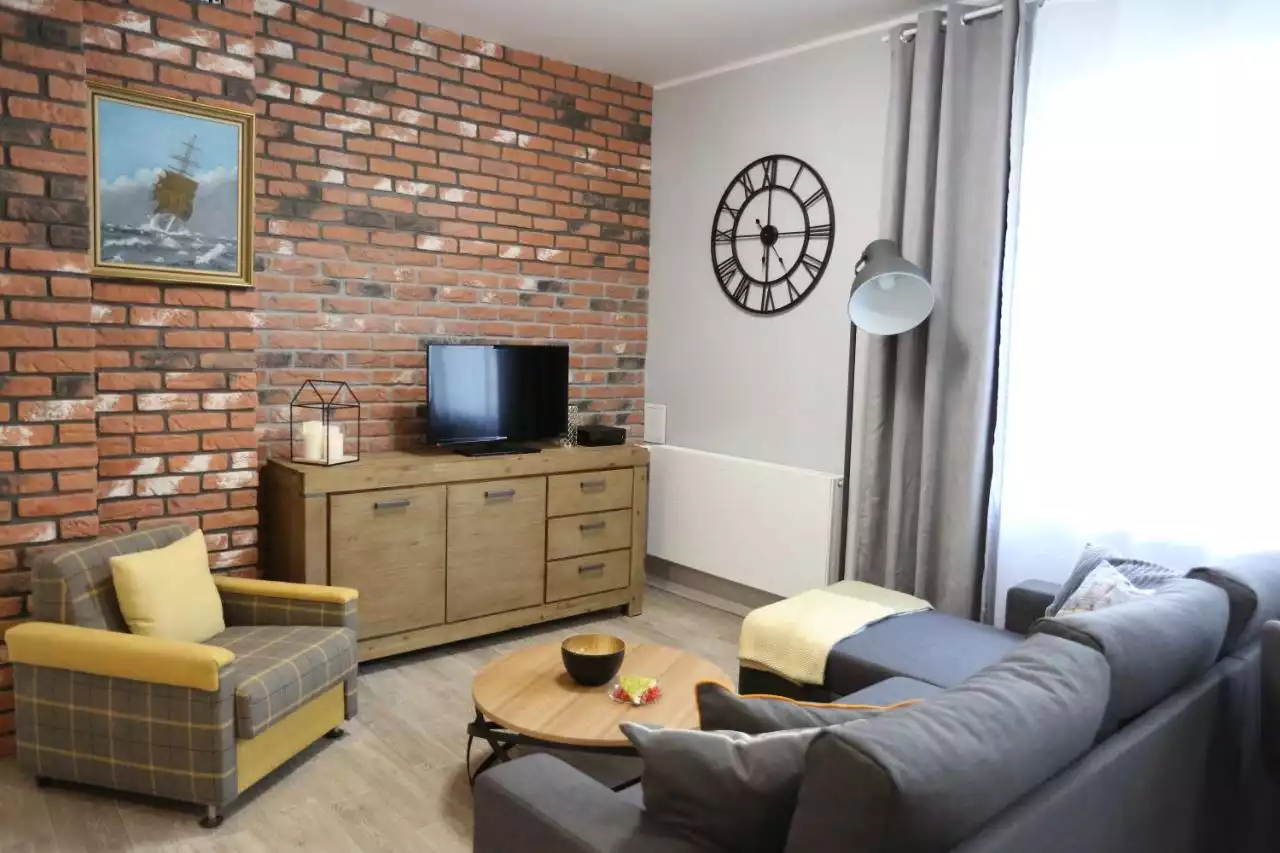 2. Cooltura Chmielna 101
No other bar in Gdansk comes close to the superior service Cooltura Chmielna 101 offers. Immerse yourself in its welcoming and relaxed atmosphere.
You can never get enough of this breathtaking bar regardless of the number of times you visit. This spot exudes elegance from all corners.
This modern little bar serves a huge selection of spirits. Staffs are surprisingly friendly, treating each customer in a highly respectable manner.
The special events, live events, and a spacious dance floor make it a nice spot to spend the weekend. You'll get your orders right on time and just the way you want it.
You are surely going to come back for more in no time!
3. Flisak 76 Bar
Located in Piwna Street, Flisak 76 is well-known for its fabulous cocktail. The staff members are extremely knowledgeable, friendly, and know just how to treat customers right.
Bartenders are also reputed for their great cocktail making skills. Whether it's a pie plant cocktail or a rocket mojito, this cocktail bar delivers a stunning range of delicious cocktails.
If you see a place that offers the best cocktails, then Flisak 76 is the one.
4. Pub Pixel Bar
Step back in time to the 80s in this peculiar little place. Pixel has an inviting interior and a cozy atmosphere. Walls are adorned with quirky vintage posters.
Though located in the heart of the city, Pub Pixel isn't close to the main tourist routes meaning its clientele are mostly locals.
Tourists who seek a bar with a more authentic local feel will find this place mesmerizing. They serve lots of alcoholic and non-alcoholic drinks with different flavors ranging from sweet and refreshing to sour. On their menu is a range of cocktails to choose from.
Don't miss the consoles and board games designed for guests. It has enough room where you can boogie down to the songs' rhythm being played at the D.J. stand.
The cool and trendy bar opens its doors from 4 pm until the last guest.
5. Red Light Pub
Red Light pub is a terrific surprise with an interior that's a joy to marvel at. It has a red overarching theme. It is one of the most popular bars in Gdansk.
The atmosphere is always lively and infectious. Just right next to the bar is a pizza maker. If you fancy eating pizza, place your orders, and you can eat it at your table.
This spot gets busy at night with locals and visitors alike. Another reason for the bar's popularity is the availability of assorted drinks as well as its location right next to a popular attraction, St. Mary's Basilica.
Best Clubs in Gdansk
1. Bunkier
The only Gdansk club built in a thematic style and design, Bunkier, is one of the finest hangout spots that will spoil you with lots of entertaining nightlife activities.
Just as the name suggests, the club is built to look like a German bunker. This can be seen in its dark walls, basement floors, and thematic furniture.
This is unlike the regular club with fanciful designs. The V.I.P. section doesn't have sofas but features cool sacks and small tables for keeping your beer. Upon entering, you will feel as though you are in a world war German bunker.
It comprises 5 floors with several bars, concert party halls, a pub, and a gallery. If you don't feel the music on one floor, go to the next. Partygoers flood this vibrant nightlife spot every weekend.
If you seek something a little beyond the ordinary, be sure to visit Bunkier.
2. Klub Parlament

Located in the Wybrzeze Theatre, Klub Parlament is a popular music club in Gdansk. Covering more than 1000 square meters, the club features a music stage graced by world-renowned Polish artists including Hey, O.N.A, Myslovitx, and many others.
The stage has also hosted other foreign music stars, including P.M.D. and THA LINKS from the U.S.A., O.F.X. from France, and Mellotron from Germany.
To keep the fun going and until the early hours of the day, Klub Parlament organizes other entertaining events and shows, including a stand-up cabaret, theater performance, training sessions, dance show, film screenings, dance competitions, and dueling D.J.s.
The amazing ambiance, large selections of alcohol, and a friendly atmosphere created by passionate staff make this club another hotspot for nightlife lovers. A place not to be missed, especially on weekends
3. City of Angels

The city of Angels serves as a fine eating establishment during the day and a spot for the wildest parties at night.
In the early evening, guests can enjoy the calm atmosphere, enjoy great tasting local dishes, and listen to live Jazz performances.
As the day gets darker, the City of Angels becomes a hotspot for a teeming number of revelers.
With plenty of seating options, a great selection of drinks, and a spacious dance floor, you are bound for a swell time all night long.
The dancefloor gets filled quickly, so be sure to arrive on time if you want to grab a table. There is no shortage of fun here.