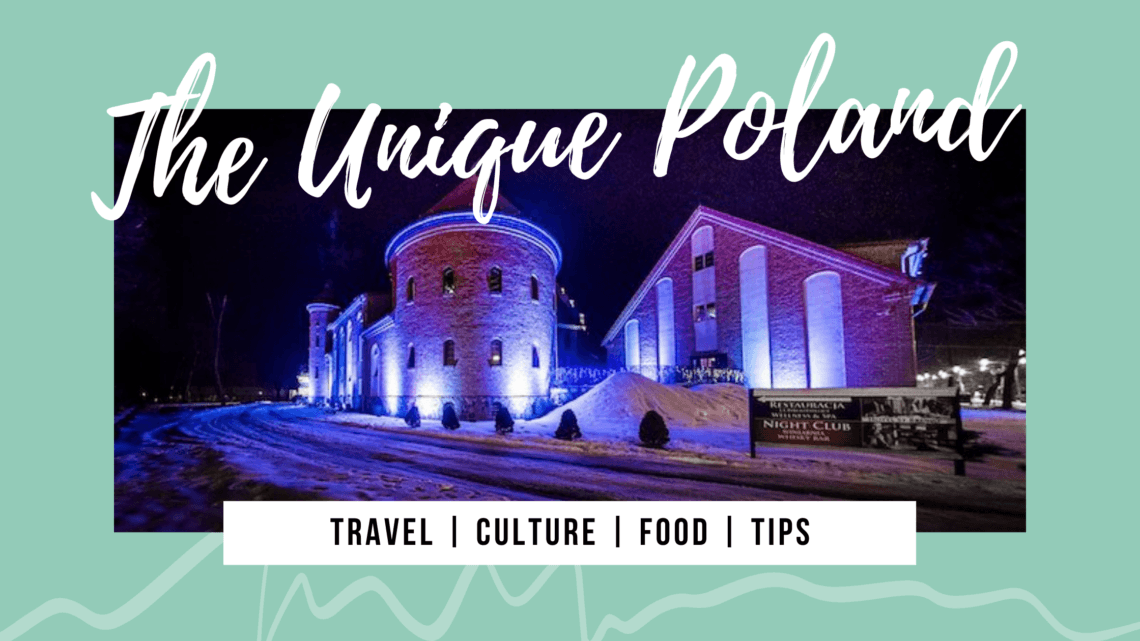 Top Things To Do and See in Gizycko
Perched between the picturesque lakes Mamry and Niegocin, Gizycko is one of the most visited tourist towns in the Masurian Lake District. Its ideal location and pleasant atmosphere draw thousands of visitors each year, and there are fantastic things to see and do, aside from the numerous local restaurants, cafes, bars, and clubs. 
We listed down some of our favorite things to do in Gizycko:
1. Sailing
Giżycko is the summer capital of Warmia and Mazury, known as the Polish capital of sailing. The modern port in Masuria is a great place to enjoy sailing throughout the season. You can spend your vacation jumping from the deck of the boat, yet exploring the surrounding nature. 
2. Beach
The beach is the perfect place to watch the sunsets – just sit down, relax, and admire nature's spectacle. Nowhere in Poland are sunsets so enchanting as in Masuria. Visitors searching for a more active beach holiday will enjoy the wealth of water sport activities available from dusk till dawn, including windsurfing, kitesurfing, and wakeboarding.
3. Boyen Fortress
Semu Wikimedia Commons
Boyen Fortress is one of the most significant attractions of the Masurian Lake District. This unusual piece of history can be found on a narrow isthmus between two large lakes of the Masurian Lake District, Kisajno and Niegocin. At the beginning of the 19th century, it was inhabited by 3,000 soldiers who defended Giżycko and its vicinity. You can wander around, explore the fortress, and learn about the history of the region. Great place for history lovers.
4. Rotary Bridge
Photo Credit: hotelmasovia.pl
A very unique piece of engineering operated manually by one man who spins the wheel an open bridge. The bridge was designed and built at the end of the 19th century to provide access to the Boyen Fortress. This bridge's uniqueness also lies in the fact that the bridge's span does not go up, but rotates by 90 ° and is positioned parallel to the quay.
If you're close, worth a small detour, you can also combine experience rotary bridge while yachting.
5. Teutonic Order Castle & Hotel
One of the most impressive monuments of Giżycko is the castle, which was built in 1341 by the Teutonic Order. In its initial period, it housed the religious prosecutor's office.
The castle consisted of a four-sided courtyard surrounded by a high wall with a moat, and a residential building.
Twenty-four years later, the castle was burnt down by Lithuanians and then rebuilt by the Teutonic Knights. Its fate over the centuries was different, and it was generally more and more plundered and destroyed. Only one residential wing has survived to this day.
Today, a super modern hotel which has been created from the ruins. You will find beautiful, comfortable rooms, restaurants with tasty food, a warm and cozy pool, and many more. It is an ideal place for those who spend a few days in a Gizycko; if you decide to stay here, don't forget to take photos of this stunning building.
6. Boat Cruise
While you visit the land of the Great Masurian Lakes, taking a boat trip is a must. A boat trip is an exciting form of seeing Gizycko; its route led through narrow canals, the rotary bridge, and secluded coves. I'm sure you will enjoy the view across Masurian Lakes, over several glasses of wine, and grilled fish. 
Getting there
You can get there by rented car from Warsaw, the route is 264 km long, and you need to book about 4.5 hours with stops for your journey.
As Masuria's routes in the summer season can be crowded, you should consider taking a train. The journey takes 5 hours, 20 minutes, and the prices start from PLN 50 PLN. If you decide to travel by coach, a ticket from Warsaw should cost about 50 PLN. 
Where to Stay