Sandomierz in Poland – The Little Rome
Located on seven different hills, Sandomierz is one of the few genuine gems in Poland. This small town packs in enough points of interest for those looking for a perfect weekend escape spot.
It is two hours away from Lublin and Krakow and around three hours from Warsaw. Visitors to these famous cities may consider planning a stop here. Alternatively, plan at least a two-day trip to this small town packed with lots of activities. If you have more time on your hands, a week vacation in Sandomierz is recommended.
Little Rome, as its fondly called, is not only popular amongst fans of popular TV Series Ojciec Mateusz who flock the town; it's gradually turning into a world-renowned summer getaway spot, attracting travelers from all around the world. Visit during the busy summer months, and you're likely to enjoy every bit of the town without much interference from the crowd.
It is one of the most peaceful towns not just in Poland, but the world at large. So if you're looking for a destination that deals less with traffic noise, Sandomierz has got you covered. Though small, rest assured that there is nothing "small" about it when it comes to activities and where to go.
History
Though a lesser-known destination, Sandomierz is not just beautiful but also has a rich historical past. Even though its small, the city played a vital role in the history of Poland.
Back in the Middle Ages, this town was a thriving and prosperous Polish city. It was considered to be one of the three capitals in Poland. Many royal families found solace in this place at the time and even had their headquarters here.
In the 1200s, the town was invaded by the Tartars. One of the invasions that history can never forget is the one that took place in 1259 when the Tartars killed nearly 50 Dominican monks in St. Jacob's church.
The Tartars razed down the city, which then was made up of wooden architecture. Historically, St. Jacobs church was the only surviving building after the havoc because it was made of bricks.
In a quest to rebuild the city, locals had to move it to higher ground. The nickname, Little Rome, was coined because the town sits on seven hills with a large number of places of worship.
It's proximity to an important trade route between Western Europe and Russia transformed this little town.
What is Sandomierz Famous For?
Sandomierz is one of Poland's most lovely town, yet unknown to many visitors. It is one of the hidden gems in Poland destinations, so expect to see just a few tourists on your visit.
A few years ago, the city gained world recognition for the TV series, Ojciec Mateusz (Father Mateo). It's a story about a priest who doubles as an investigative officer.
Once home to the royal families, the town is home to a beautiful castle, which visitors admire even till this present day. Sandomierz remains the region's significant capital of clergy, thanks in part to the number of churches found here.
Reasons to Visit
The Old Town impresses every visitor with its churches, monuments, cafeterias, and tenement houses. Take a stroll through the charming streets at night to see how beautiful it is when the facades get illuminated.
It is the filming location of a popular Polish TV series.
The town is home to lots of vineyards, which produces excellent wines.
Try out one of the best regional delicacies, poltorak
With plenty of fruit orchards, Sandomierz produces one of the best apple fruit juices in Poland.
Where to Go?
A walk through the town takes you back in time. In every corner are traces of the past. Here's a list of places worth visiting
Main Square
In Sandomierz, visitors don't have to struggle with the crowds. One of the most striking parts of the town is Rynek (Main Square), where you can find lots of pastel-colored Baroque townhouses. Right in the heart of the square is a charming town hall. You'll need at least half a day to explore the most important sights.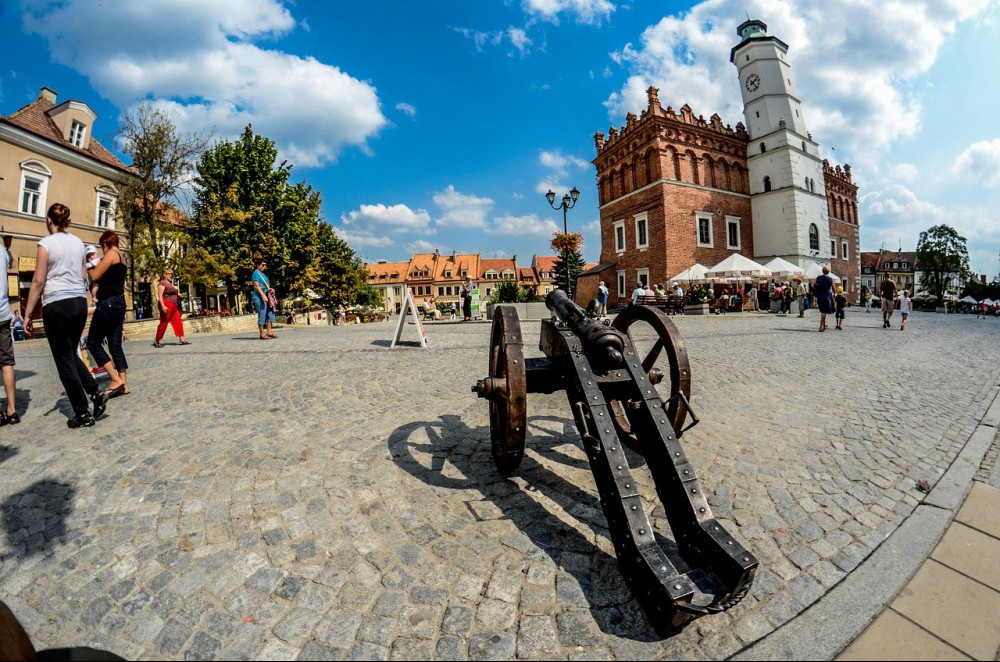 Underground Tourist Route
If you have more time on your sleeves, then exploring the underground path is a must, not just for history enthusiasts but also for everyone. The huge complex underground corridor, which sits under the main square, consists of over 30 historic cellars.
On tour, you'll learn about how the town was saved when the Tartars invaded. Also, you'll hear stories of how influential and prosperous the city was and its integral role in Poland's history.
Royal Castle
Billed as the town's most impressive structure, the Royal Castle was built by King Casimir the Great. Built-in the 14th century, the castle prides itself on being one of the oldest buildings in the Old Town.
Inside, you'll find the regional museum with exhibits that tells you about the Sandomierz's rich historical past. The museum holds a modest collection of archeological, ethnographic, and art objects. One of the major draws is its amazing views of the river.


Jakub Hałun Wikimedia Commons

Ravine of Queen Jadwiga
Need a place to spend quality alone time? Queen Jadwiga's ravine is the place to be. Here, you'll enjoy serenity at its finest. Enjoy hours of walk-in peace and quiet.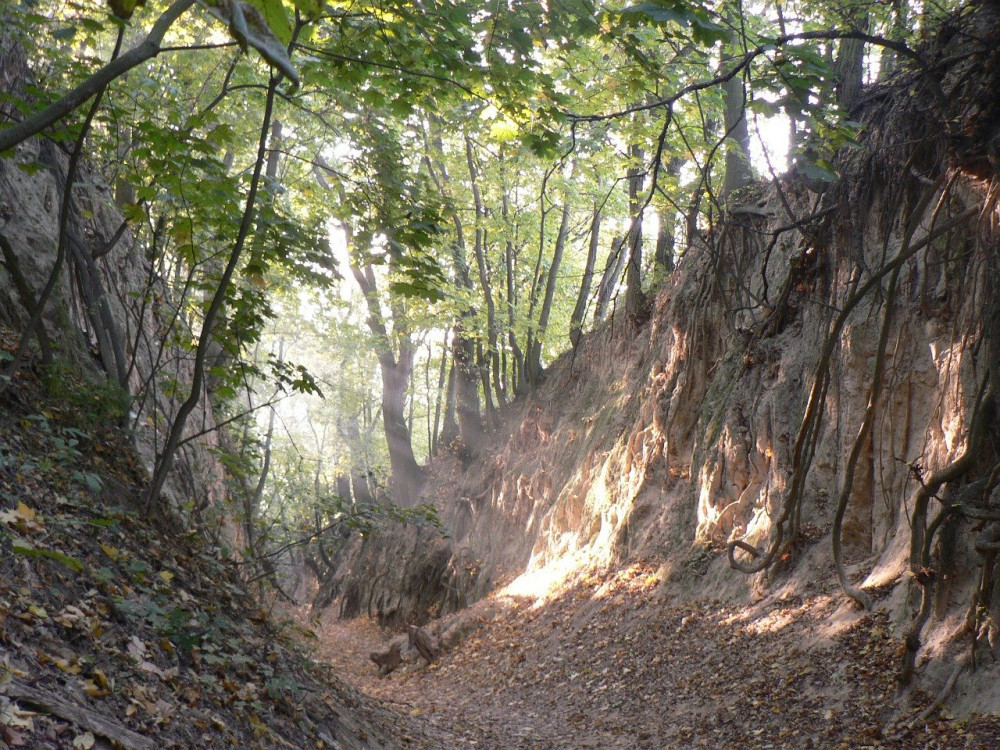 Dom Dlugosza
This interior of this museum will leave you breathless. Dom Dlugosza, which is mostly underrated, is home to a modest collection of artifacts. Historians will love what they find and see here.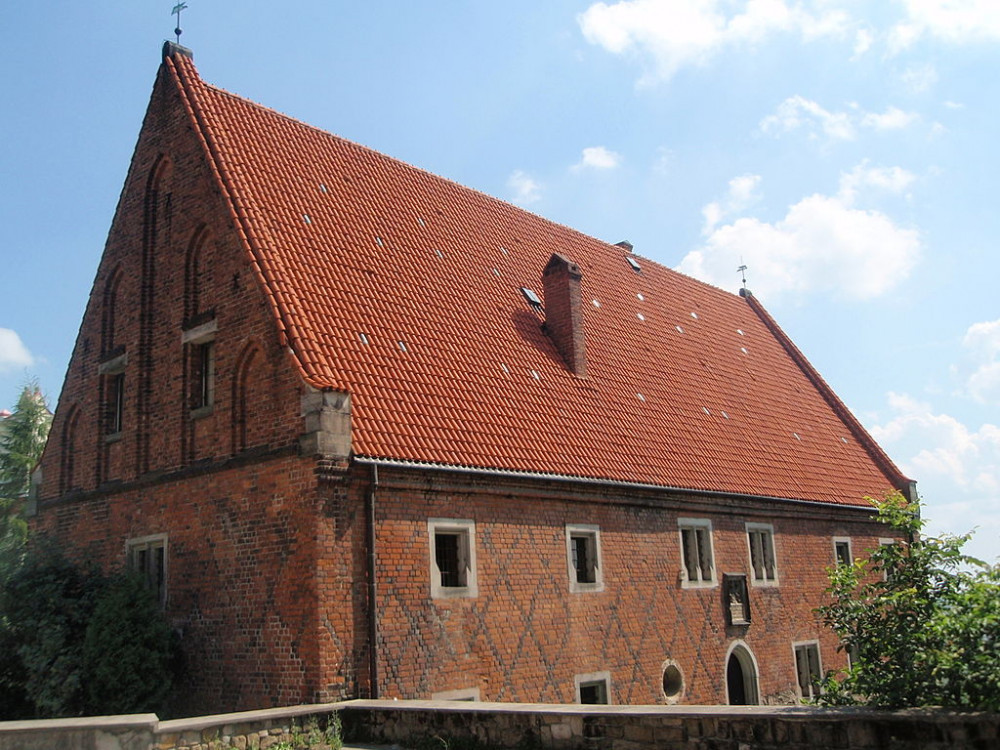 Manfred Rackelhuhn Wikimedia Commons
Getting There
Getting to Sandomierz is as easy as pie. Fly into Warsaw or Krakow and book a car rental at the airport. Train travel from both cities to Sandomierz can be slow and frustrating, couple with the several changes you might have to make. The best option is to have your own car and explore the town in style.
Sandomierz is a peaceful small town that's off the beaten track with plenty of historical secrets to dig out. Peace, serenity, and pleasant atmosphere describe this lovely town in a nutshell. Welcome to Poland's Little Rome.