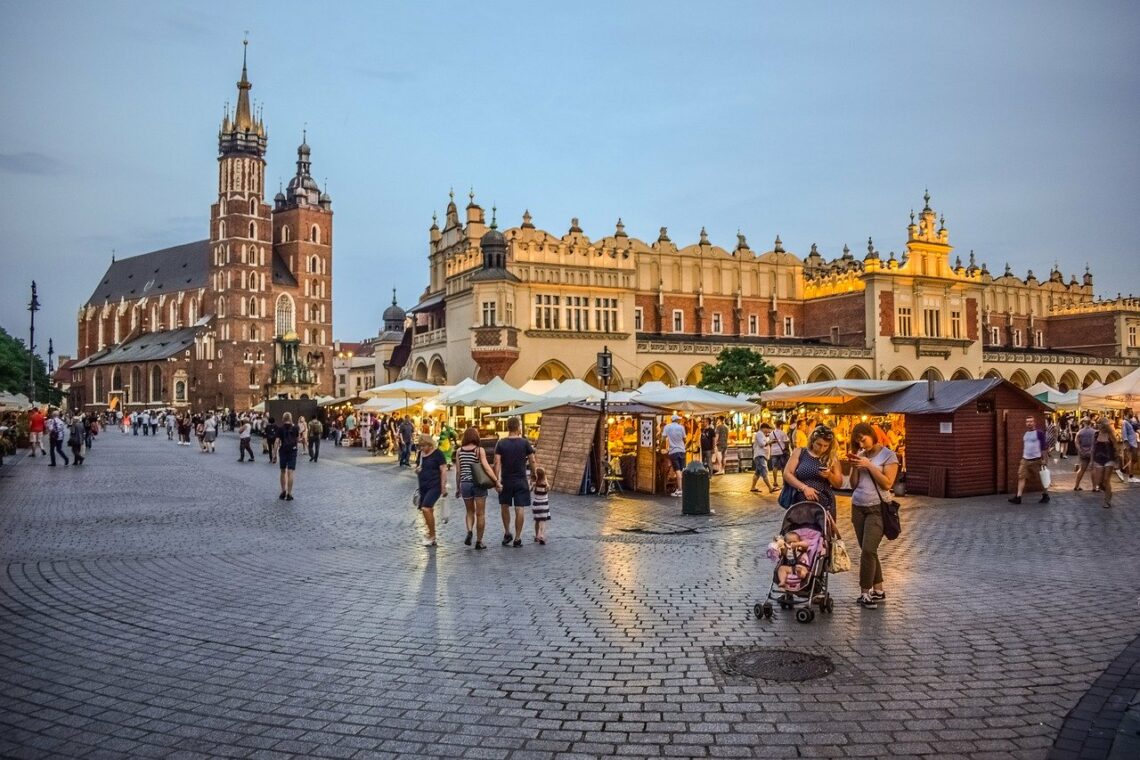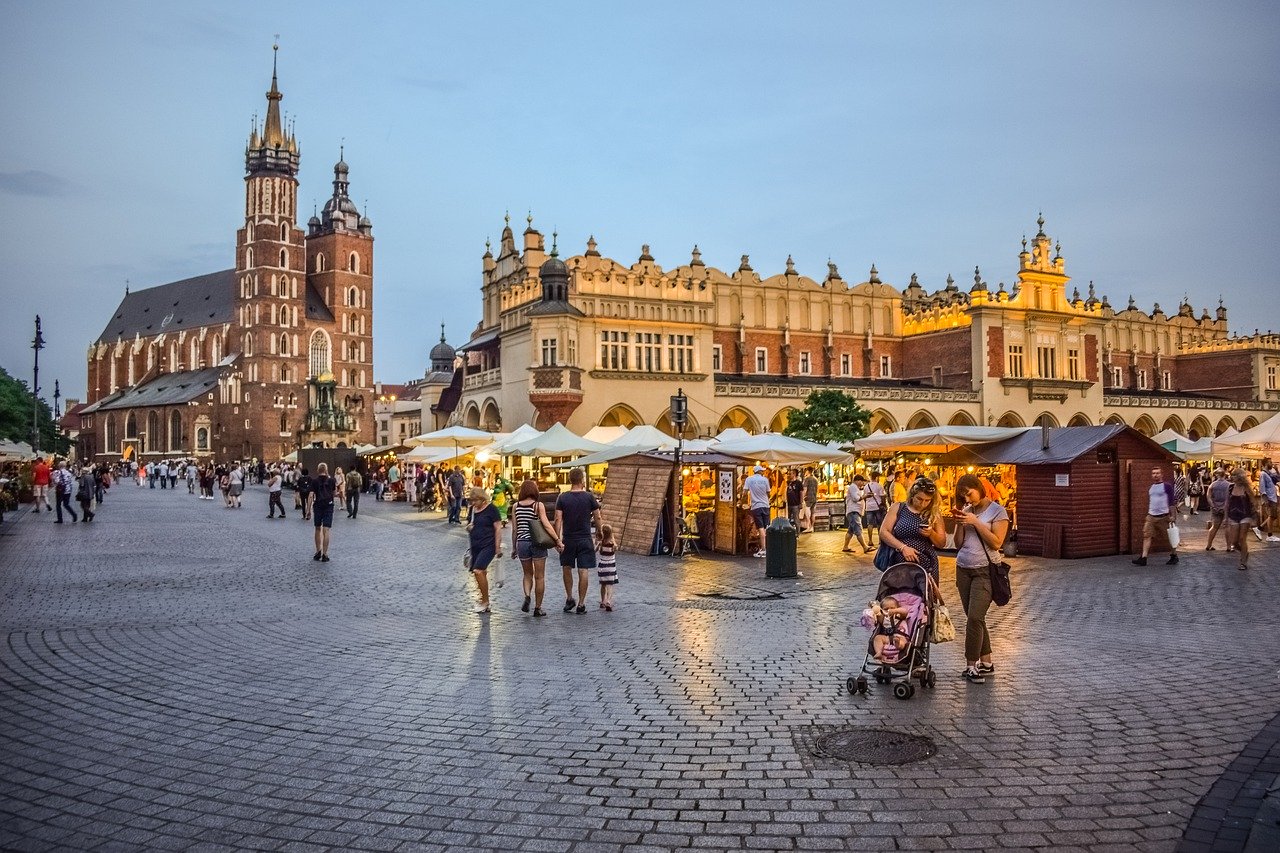 Exploring Krakow's Old Town
Many argue that no trip to Poland will be considered complete without spending at least a day in Krakow. It is described by many as a charming city that's not only attractive but also ideal for travelers on all budgets, ages, and lifestyles. Visiting Krakow is one of the greatest travel decisions you'll ever make.
This is because the city never disappoints. What you'll find upon arrival will amaze you – a beautiful Old Town bustling with activities and attractions designed to suit the lifestyle of every traveler.
The Old Town is the most vibrant and popular place in Krakow, attracting more than 10 million people annually. The area is always bustling with tourists all year round. With its dynamic activities and extreme popularity, the Old Town is indeed a great place to people watch and experience authentic Poland. Not only that, but the area is also home to Krakow's major tourist attractions.
Getting Around
Locals will most likely tell you that the best way to see Krakow's Old Town to the fullest is by foot. Exploring the Old Town by foot allows you to get up-close and personal with local life and culture. The city itself is small, so a walk around the Old Town helps you take in the scene.
Avoiding the Crowd
Krakow is a year-round destination, but it gets crowded during peak season (June to August). During this time, the parks are green, and the Vistula parks come alive with activities. During this time, the most popular attractions, monuments, and points of interest see a lot of crowds.
If you're one of those who would like to have everything to yourself, there are two options to avoid the crowd.
First, visit during the off-peak period – April to May and September to October are just perfect. Mild temperatures, cheaper accommodation, and best of all, less crowd await you. You neither have to stand in a long line or deal with crowds at most popular attractions.
Here's the second option.
If staying away from Krakow is an unrealistic decision during peak season, how do you avoid the crowd? You should try and arrive at your destination as early as possible when most tourists are still on their hotel hotbeds. This way, you can beat the crowd and have the place to yourself.
This option has been working for many, and you should give it a try as well. If you're not accustomed to getting up from bed early, all you need do is to set the alarm. Waking up early can be discomforting for many, but the pleasant experience will make up for the trouble.
Krakow Old Town Attractions
Sightseeing in Old Town is an enjoyable activity. Apart from being home to the largest square on the European continent, the Old Town has many points of interest, including churches, museums, monuments, and historical buildings.
Check out the top list of things to see and do here.
1. Jagiellonian University of Krakow
Renowned for being the oldest university in Poland and the second oldest in this part of Europe, Jagiellonian University of Krakow was first known as Akademia Krakowska. Built-in the year 1364, the university sits comfortably in the Old Town. So expect to see a bit of vibrant student life in this part of town.
The university is home to one of the city's most recognizable buildings, the Collegium Maius, built in the 14th century. The Collegium Maius is the first building university building in the country.
2. Main Market Square
Spanning 40,000 sq m and built in the 13th century, the main market square played its role exceptionally well in shaping Krakow into what it is today. This is the main selling point of the Old Town. There's an activity to participate in here for everyone.
The market square is brimming with life. Here, you'll find lots of places to eat, drink and shop. Check out the Cloth Hall for your shopping or visit the gallery running within the building to admire some of the most beautiful Polish paintings of all time.
The land couldn't contain most of the activities, so it had to spill to the undergrounds. Beneath the surface of the square is an Underground Museum that sees lots of tourists daily.
3. Florianska Street
Nothing compares to taking a stroll through the cobbled streets of the Old Town. If you want to have a feel of Krakow's Old Town, then take a walk down this famous street. Dating back to the 13th century, the street's name was coined from the famous Florian Gate.
The street is lined with breathtaking architecture. It boasts an eclectic mix of both ancient and modern edifice. Each building on this street tells its own unique tale.
You might even want to visit a couple of buildings just to take a sneak peek at the story behind it. This is undoubtedly the most visited street in the city and for good reasons- one being the legendary stories it has to offer.
4. Wawel Cathedral
While in the city, it won't be long for you to see that Pope John Paul II is highly revered in Krakow. To understand this story a lot better, make sure you visit Wawel Cathedral.
Opened in the late 70s, the cathedral was opened by Pope John Paul II. This is where the priest offered his first mass after he was ordained. Besides, it is the place where most Polish Monarchs had their coronation ceremony.
The cathedral's museum features pieces of medieval church artwork, including old crosses, golden monstrances, paintings, and sculptures. Another item on display that will captivate you is the sword of King Sigismund II August
5. Planty Park
This is a place for nature lovers and those looking for a serene, quieter place to explore. There are well over 25 gardens here. Once here, make sure you explore the paths and trails within the park.
A stroll around the park will take you through lovely ponds, fountains, and monuments. Spend quality time with nature and enjoy the park's serene atmosphere to the fullest. Connect to the wondrous charm of Mother Nature at Planty Park.
6. Adam Mickiewicz Monument
This monument right in the heart of the city was built in honor of Adam Mickiewicz – one of Poland's greatest poetic writers. He is regarded by many as a national hero.
He played an important role in liberating Poland from its struggles. Designed by the famous Teodor Rygier, this monument was unveiled on Adam Mickiewicz's 100th post humus birthday.
Interesting Facts About the Krakow's Old Town
Krakow is known not just for its rich history and tumultuous past. There are some interesting facts that you need to know about this area. Let's dive into the heart of the Old Town to see what most people are unaware of.
1. The Main Square in the Old Town was the first in Poland to make it onto the list of UNESCO's World Heritage Sites. It was proclaimed a World Heritage site in 1978. Today, the country has about 14 locations that have attained the world-renowned UNESCO's status.
2. The Old Town attracts more than 10 million visitors annually. Even with that high number, the city and most especially the Old Town still maintains its rich traditions. The old charm can still be felt almost everywhere around the Old Town
3. The Old Town prides itself on having the largest market in Europe.
4. Many people consider traditional Polish food to only contain cabbage and potatoes alone, but that's far from it. The Old Town is home to countless bars and restaurants serving assorted drinks and meals. Here you can find an array of modern and traditional food that cuts across various international borders. There's a spot for every food lover
5. The Main Square was built in the 13th century. Apart from the activities covered on its 40,000 sq meters above ground, the square still has more exciting activities for the adventurous travelers underground. Be sure to check out the rooms and exhibits in the underground museum.
6. The Old Town is home to the country's oldest university – the Jagiellonian University of Krakow, formerly known as Akademia Krakowska.
7. The Old Town is home to more than 5000 historical sites, including the works of furnishings, sculptures, paintings, and stained glass. Most of these sites are hidden far away behind the doors of top religious sites, museums, and galleries.
When you hear people say that there's more to this city in particular than meets the eye, takes those words for what they are. With the range of attractions found here, it's hard to see all that Krakow Old Town has to offer within a week – you'll need more time.
Krakow's Old Town is as beautiful as it gets. Locals are friendly, and the tourist infrastructure here is just amazing. What's more, the food is colorful and tasty, what's not to love in Krakow's Old Town. The city's gem will even make you extend your vacation.
The Best Travel Resources
Booking.com –  very good global booking engine, they have a very comprehensive database of locations and hotels to choose from.
HotelsCombined – hotel booking site focused on finding you the best variety of rates.  Save you time by looking at hundreds of providers.
Get Your Guide – great platform to book endless
activities, tours and tickets for attractions across the world.
Discovercars.com – price comparison and bookings website for cars, at very affordable prices, one of the best on the market.
World Nomads – If you're going for a trip abroad, it's good to have travel insurance in case something goes wrong.
Omio – great platform for booking trains, buses and flights in Europe.
NordVPN – With NordVPN you can securely access apps, websites, and entertainment platforms from anywhere in the world.