Is Wroclaw Worth Visiting?
5 Reasons Why Wroclaw is Worth Visiting
If you're one of those who rarely travel, chances are you've never heard of Wroclaw. Perhaps, you may think it's a city in Russia or probably confuse it with Warsaw – another city in Poland starting with the letter "W," but it's nothing close. Many people disregard Wroclaw when it comes to choosing a destination for their next vacation.
Maybe because it is a lesser-known destination, hence only few serial travelers have experienced it. Which is a massive shame because Wroclaw is an incredible city that's sure to delight everyone. The city is diverse and the ideal place to go for a short weekend break.
Wroclaw is not a metropolis, neither is it a small town, so it's big enough to delight just about anyone. With its impressive cathedrals, fascinating fountains, and world-class attractions, Wroclaw is stupendously beautiful.
Here are five reasons why you need to plan your next vacation to Wroclaw:
1. Beautiful Architecture
In Wroclaw, you'll be stunned with the myriad of architectonic styles found here. From its beautifully designed Baroque to classy Renaissance, Wroclaw has it all. What makes the city's architecture more captivating is its long and turbulent history. Ever since its existence, Wroclaw has been ruled by many kingdoms and countries, including Hungary, Silesia, Germany, Austria, and of course Poland – all of which left their marks in the city.
For instance, the Cathedral of St. John the Baptist was sanctified in the late 13th century, and the Royal Palace was built in the 18th century during the Austrian rule. In the heart of the city lies the Market Square – an enchanting attraction that will charm visitors with stunning, colorfully decorated buildings.
Cathedral Island, the city's oldest park, is home to lots of historic churches connected by cobblestoned streets brightly lit with traditional oil lamps. If you are a big fan of stunning architecture, the city center will satisfy you to the fullest. Anywhere you go, wherever you look, you'll find something fanciful. Here, you'll find older buildings mixing with modern, unusual design.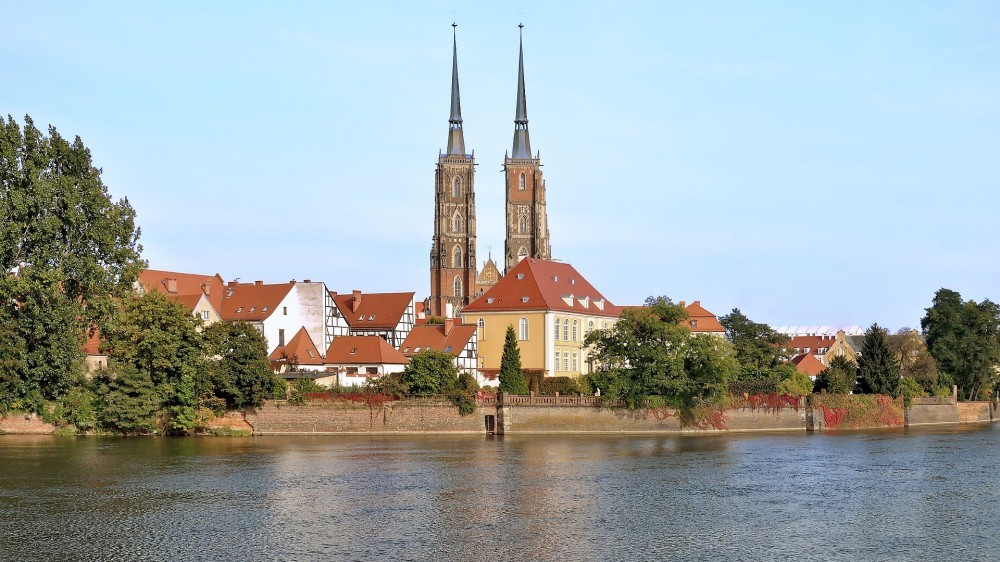 2. Food
Food lovers will definitely love it here. The city is a haven for foodie. Of all the foods in the city, pierogi – Polish dumplings stuffed with vegetables, meat or cheese – should not be missed. This is by far the best food that the city has to offer.
Large portions and delectable cuisine, pierogi is indeed the definition of comfort food. Also, be sure to sample as much soup as you like. Locals love soup a lot. Meat lovers have a wide variety of food to choose from. In the same vein, vegetarians will be spoilt for choice. Wroclaw is home to lots of restaurants that offer vegan diets on their menu.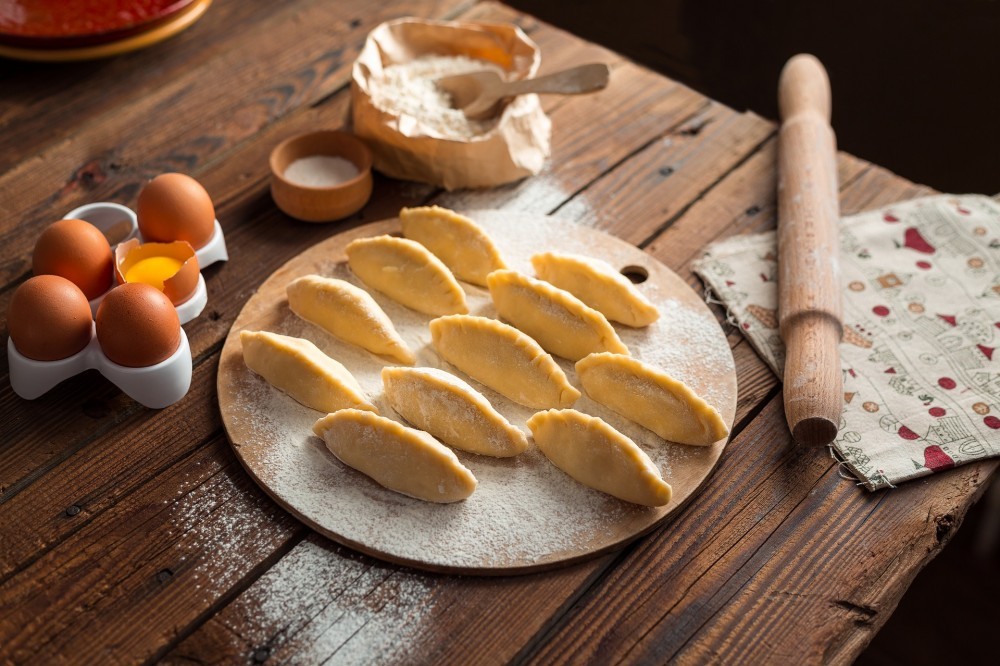 3. Easy to Explore
Getting around Wroclaw is easy and convenient. You can easily explore the city on foot, as a vast majority of its main attractions are within walking distance from the city center. Other alternatives include using the bus or tram. It is also worthy of mentioning that there's a public bike system. It is one of the finest places to go on a city break.
Take a stroll along its cobblestone streets, people watch at the squares or relax at one of the parks. The Market Square is a beautiful place to take a stroll around and soak up the atmosphere. And even if you are tired of walking, find a perfect spot to sit down and start observing the people – you'll see street performers and marvel at the windowsill decorated with flowers.
And when the weather permits, check out Slodowa Island – a popular park that attracts lots of picnic-enthusiasts. For a cup of finely brewed coffee or great shopping experience, the best place to be is Wiezienna Street – a lovely pedestrian street littered with cafés, bars, and boutiques. Another sight worth seeing is the Wroclaw Fountain. The best time to visit is between April and October. At this time, the fountain creates lights, and organizes music and never before seen water shows.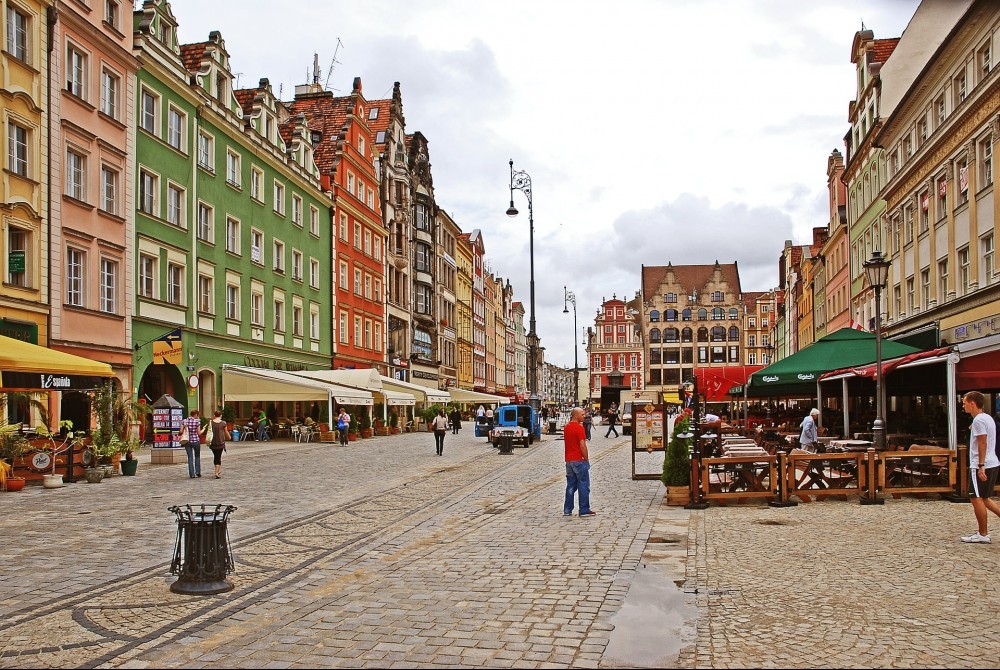 4. It Isn't Too Touristy
When traveling to Poland, most people tend to visit Warsaw and Krakow. While these cities are interesting and fascinating, they get crowded easily, particularly during peak periods. Many travelers are yet to discover Wroclaw, so it's peaceful, less touristy, and has an authentic traditional feel.
That doesn't mean the city doesn't have what it takes to compete with the world's most popular destinations. In fact, Wroclaw is chock-full of attractions worth visiting, and that's what makes it lovely. So you should consider Wroclaw when planning your next vacation to Europe. If you find yourself in Poland, do not limit yourself to the popular cities only, plan one or two days for Wroclaw; you will love it.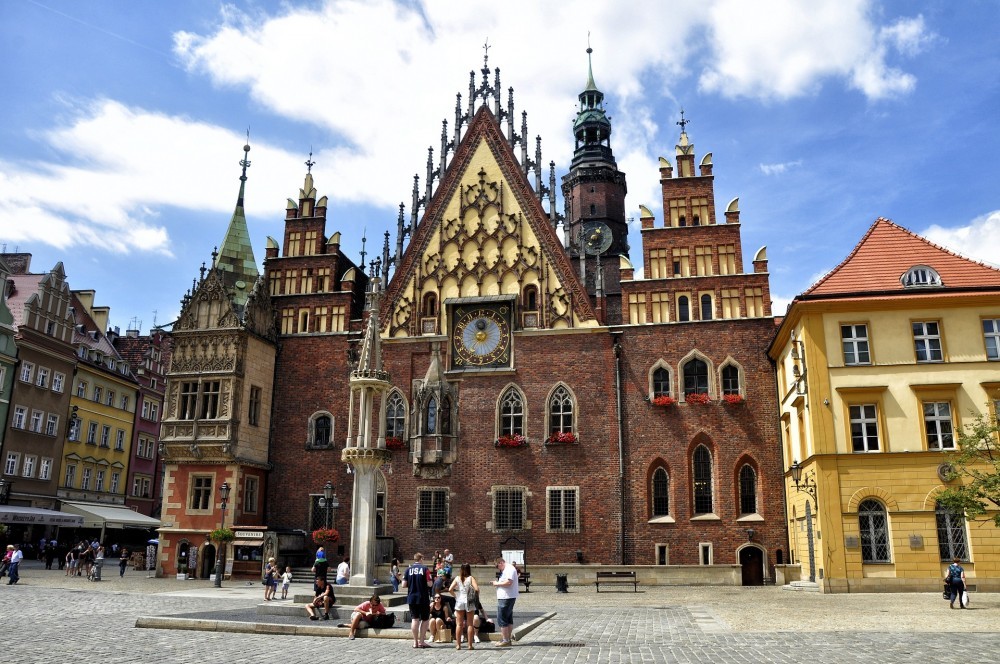 5. Diverse Atmosphere
Wroclaw's atmosphere is unique in every sense. It's a small student town, thanks in part to its many universities, making it one of the most vibrant towns in Poland. People in Wroclaw are diverse in terms of taste, styles, and passions. The city is saturated with lots of restaurants and shops, bars and pubs, movies and theaters, among others.
No matter your travel needs, the town has something for you. The nightlife is lively and appeals to party goers. Also, the city plays host to many noteworthy events and festivals, including Festival of Polish Contemporary Music, New Horizons Film Festival, Brave Festival– Against Cultural Exile, or Dialog-Wroclaw International Theater Festival, and many more.
The city's atmosphere is incredibly lively yet relaxed. Couples and honeymooners will enjoy a great time here. It is one of the most romantic destinations in Poland. Still thinking about where to go during your next trip to Europe? Think Wroclaw. There are many more reasons to recommend this magical town.
Wroclaw is the friendliest and most accommodating city in Poland. Even the flowers match the picturesque building found in the city. Do not leave your camera behind; otherwise, you will miss some of the best travel memories that can't be experienced elsewhere.