10 Best Things To Do In Rzeszow
Poland is a beautiful place filled with a lot of incredible destinations. In this country are destinations known only to a few travelers but worth exploring. Ditch the popular tourist destinations in the country – they are crammed with lots of foreign travelers. For a holiday experience that you'll cherish in your heart till eternity, make sure you visit Rzeszow.
The capital of Podkarpackie Province and the largest city in southeastern Poland, Rzeszow, has a population of just fewer than 200,000. The city has one of the most beautiful Old Town Squares in the country. Though still not touristy, the town is considered one of the fastest-growing cities in Poland.
Within the historic city of Rzeszow, there are lots of things to see and do.
Check out 10 best things to do in Rzeszow! 
Our Pick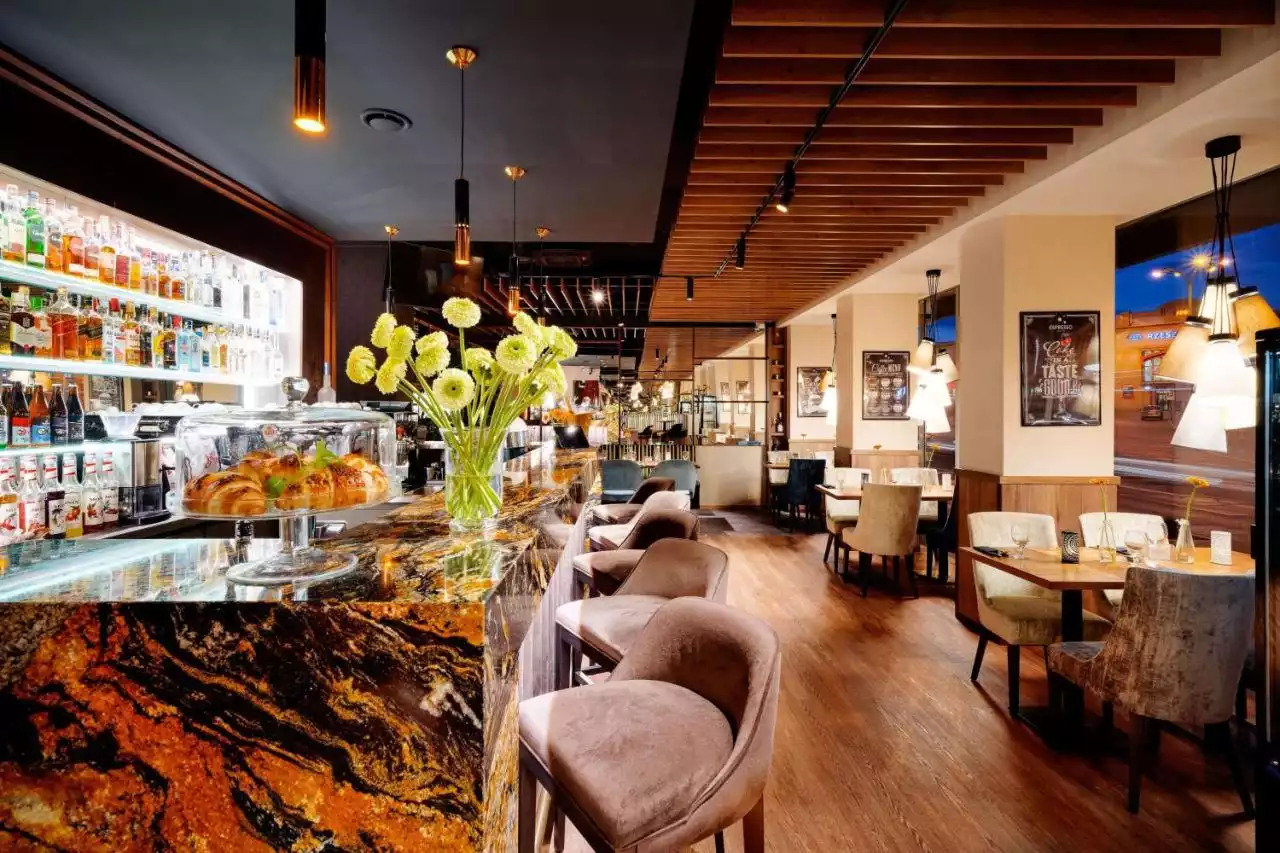 B&B HOTEL RZESZOW CENTRUM
Tired of feeling like a cog in the machine? Come to B&B Hotel Centrum Rzeszów and feel like the center of attention!
This amazing hotel offers more than just a place to rest your head. Varied breakfast buffet has something for everyone, and delicious Italian coffee will jumpstart your day. Plus, hotel it's close to the railway station so you can easily explore everything the city has to offer.
Comfortable rooms are the perfect place to relax after a long day of sightseeing.
Check Availability
1. Rzeszow Main Square
Explore the scenic Rzeszow Main Square on foot and admire the city's beauty firsthand. Though the main square can't be compared to those in Wroclaw or Krakow, in terms of size, however, it is worth your valuable time.
In the heart of the square is the statue of Tadeusz Kosciuszko, a national hero in Poland. Right next to the statue is a well which now serves as a popular spot where locals gather for their chit chat.
If you'd like to enjoy a fine dining experience or drink something. Rzeszow Main Square is lined with lots of exotic restaurants and bars.
Mach240390 Wikimedia Commons
2. Rzeszow Underground Route
This is by far one of the most popular tourist attractions in the city. It's the location right underneath the main square makes it even more popular.
A visit to the tourist route is a great way to acquaint yourself with the rich history and traditions of Rzeszow itself, most notably the Jewish history. Before the Second World War, the majority of people living in Rzeszow were Jewish.
At a point, they had to give the city a nickname called 'The Little Jerusalem.' It's sad to say that there were just a little under 300 of them left after WWII. You'll learn more about the city's history here.
Przykuta Wikimedia Commons
3. Relax in the City's Park
Certainly, Rzeszow is home to lots of green spaces, but three beautiful parks stand out from the lot, namely the Park of Culture and Recreation, Solidarity Park and Olsztynzki Park.
Located by the riverside is the Park of Culture and Recreations with its major highlight being a boat with a local man, Pomnik Stanislawa Nitki. Legend has it that the man walked across the river by rope.
For age-long memories of the World Wars and Communist times, visit the Solidarity Park. Impressively, you can visit the three parks in just one trip as they are located just fifteen minutes' walking distance from each other.
Przykuta Wikimedia Commons
4. Rzeszow District Museum
This museum is worth visiting. Here, you'll find hundreds of paintings which date from the early 16th century to the 20th century. The majority of the paintings are done by local Polish artists, but you'll also find works of several Italian, Flemish, and Dutch artists.
The museum is home to a wide range of exhibitions including documentation of the liberation wars which took place in the country between 1914 to 1945. The museum is closed on Saturday and Monday, so plan your visit wisely.
You can take pictures of the museum, so if you have your camera handy bring it along.
Wojkac Wikimedia Commons
5. Zamek Lubomirskich
Zamek Lubomirskich, literally meaning Castle of Lubomriscy, was built in the 17th century. Till today, the castle still maintains its original shape, moats, and massive walls.
Presently, the castle now serves a purpose for the government as it has a court within the complex. You can visit while the court is in session but nothing spectacular to see.
Take a stroll around the castle to see details on the wall about the history of prison in communistic time. It has one of the best views in the city. And at night, the brightly lit castle is a beauty to behold, thanks in part to the colorful lights.
Betark Polish Wikipedia
6. Rainbow Bride
Rzeszow has 29 bridges but the most beautiful is Most Narutowicza. No matter the time you visit, be it during the day or at night, the bridge's beauty cannot be fathomed.
Make sure you visit the colorful rainbow bridge and keep memories of it by taking a nice camera shot.
7. Chestnut Trees Avenue
Chestnut Trees Avenue made this list because of its proximity to some of the city's top tourist attractions. It is a place to visit if you love colorful architecture.
The area appeals not just to architecture lovers alone, but also everyone can't get their eyes off beautiful things. Here, you'll find historic villas surrounded by the high trees. It is safe to say that this place is the most photogenic spot in Rzeszow.
JJ-KK Wikimedia Commons
8. Revolutionary Act Monument
Revolutionary Act Monument will definitely grab your attention. The monument is built in honor of those who lost their lives in the battles fought in the region of Rzeszow.
Right next to this towering memorial is a beautiful garden where you can relax, unwind or take a stroll. it is definitely worth checking out.
9. Rzeszow Shopping Mall
Shopping in Rzeszow is fun and exciting. The city has a lot of stores, shops, and markets that sell high-quality items and products at great prices.
If you're one of those tourists who can't go back home without a souvenir, at least, then you're in luck. Rzeszow Shopping Mall is a large shopping center with plenty of boutiques.
In the mall, there are lots of restaurants and a large grocery store. Shop for trendy shoes, bags, and clothes in your boutique of choice. Shopping has never been easier.
10. Tadeusz Nalepa Monument
This monument is dedicated to Tadeusz Nalepa, popularly known as the father of Polish Blues. He had a great career that kick-started in this beautiful city.
He's much loved by locals hence the reason for mounting this little monument in his honor. The monument was opened in 2009, two years after his demise. Many tourists can be seen taking pictures with Nalepa.
Zorro2212 Wikimedia Commons
If you're looking for recommendations on things to do in Rzeszow, Poland, you've come to the right place. These recommended places will thrill you!