Wroclaw Nightlife Guide | Best Bars & Clubs in The City
Wroclaw, or WrocLOVE as some refer to it, is a city of magnificent architecture and a wonderful, welcoming atmosphere, but to get the full flavour of this city, you must indulge in the Wroclaw nightlife. Probably, you haven't heard of Wroclaw if you are someone who doesn't travel frequently.
Perhaps, since it is a lesser-known location, only a small number of repeated travelers have had the opportunity to visit it. Wroclaw is a wonderful city that is guaranteed to please visitors of all ages and backgrounds.
The city has a lot to offer and is a great location to visit for a quick weekend getaway, especially if you are someone who enjoys the nightlife. The city has already earned a strong reputation as a party town. 
It is rapidly growing day by day, and there are more than enough bars and clubs to go around and enjoy the Wroclaw nightlife. If you are looking for the best Wroclaw bars and the best Wroclaw clubs, this article will introduce you to some of the best locations to start your nightlife experience.
Wroclaw's nightlife is focused on the weekends, particularly on Friday and Saturday nights. Follow this Wroclaw nightlife guide to learn about the 5 best bars & 5 best clubs in town, which will enable you to enjoy your weekend while taking in the distinctive ambience of the city and its surroundings.
5 Best Bars in Wroclaw
• AleBrowar Wroclaw
Beer and good company are the foundations of AleBrowar's mission. They are the forefathers of Polish craft and the co-inventors of the beer revolution, among other accomplishments. If you are in the heart of the city and are looking for the best blend of super tasty beer as well as good vibes, AleBrowar is the place to visit.
Draft beers are available on 13 taps, and refrigerators brim-full of beer are available for purchase at store prices. With that said, a pale milkshake ale may be something you've never tried before. Also, beers for every taste are available, ranging from the most basic to the most exotic. AleBrowar is a microbrewery in Warsaw that combines Polish street graphics with American-style brewing.
Unfortunately, there are no reservations available here. However, if AleBrowar seems to be overcrowded and you are on the verge of leaving, there is a secret space in the basement that you may use instead.
Nonetheless, the bar looks fantastic, with a fabulous interior that has an edgy look that almost all craft beer bars strive to achieve, nice furniture and decor throughout, as well as a fine-looking serving bar. 
Also, the beers on offer are showcased on boards behind the bar. There are plenty of seating options spread throughout this craft beer bar, both inside and outside, with views out onto the busy and lively street.
• Cocktail Bar by Incognito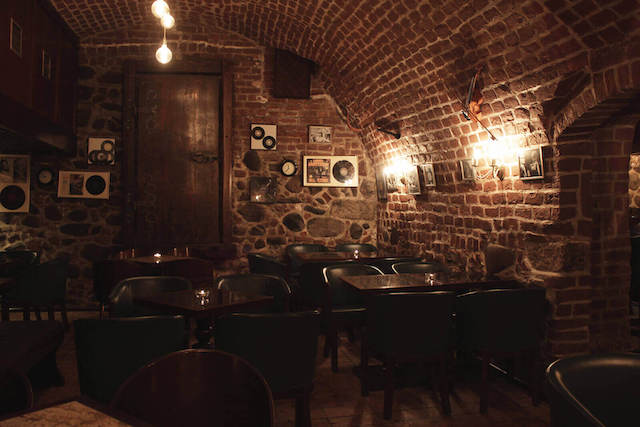 The Incognito cocktail bar is another best bar in Wroclaw with an intriguing concept that'll allow you to enjoy the Wroclaw nightlife fully. Let's start with the entryway, shall we? When you get in front of their door, the only thing you will notice is a coffee shop. Is it possible that this is correct?
Yes, it is correct. The cocktail bar is incognito! Simply go inside the café, and you will notice some steps heading down to the vault at the corner of the left end of the building.
The next surprise is waiting for you, and you won't even have to speak a password or do any other crazy secret agent things since you've finally arrived. There is no menu to be found! The waiter will just ask you what flavours you prefer. And you will be served a personalized cocktail as a result of your answers.
The beverages here are high-brow, including cold brew cocktails, 'molecular' concoctions, single malt whiskey, and other high-brow drinks delivered by sharp-looking bartenders to thank you for coming.
The ambience is elegant, and the music of choice is jazz and blues, making it a nice escape from the craziness of the city's college student venues, which are all too prevalent. The restaurant is quite busy on weekends, so make a reservation ahead of time to avoid disappointment.
• Cocktail Bar Max & Dom Whisky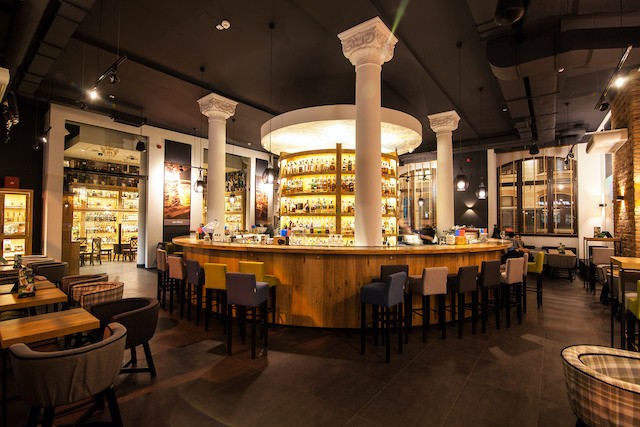 Cocktail Bar Max & Dom Whisky is another best Wroclaw bar that will satisfy all your fantasies about the most sophisticated and unique drinks available everywhere. Imagine the most exotic fruits, imagine their rainbow of colours, and imagine the taste of these fruits.
How does that feel? In addition to cocktails, you will discover the largest selection of alcoholic beverages from across the globe, including those that are not accessible in Poland.
So, are you a fan of cocktails? If that's the case, you shouldn't miss out on this amazing 360-degree bar that serves you plenty of whiskeys, as well as other alcoholic beverages. If you are unable to make a choice, the bartenders will happily assist you in the decision-making process and will make certain that you get something that suits your preferences!
• Kontynuacja
A multi-tap bar in Wroclaw, Kontynuacja is one of the newest establishments in the city. With 18 taps, the selection of craft beers is vast, and the rates are reasonable for visitors travelling from Western Europe. Opening at 16.00 every day, come there early to get a table; some people are able to book a table in advance.
The staff is amicable, and you may request a taste sample before making a final decision. The continuously changing collection of brews is mainly comprised of Polish craft beers as well as top-tier international beers.
The bar's name translates as "continuation" in English and refers to the history of the location: it was a popular pub in the nineteenth century as well, and the owners wanted to present their bar as a continuation of the location of their previous establishment. The bar is open from afternoon until late seven days a week.
• Cocofli – Books Art Cafe Wine Bar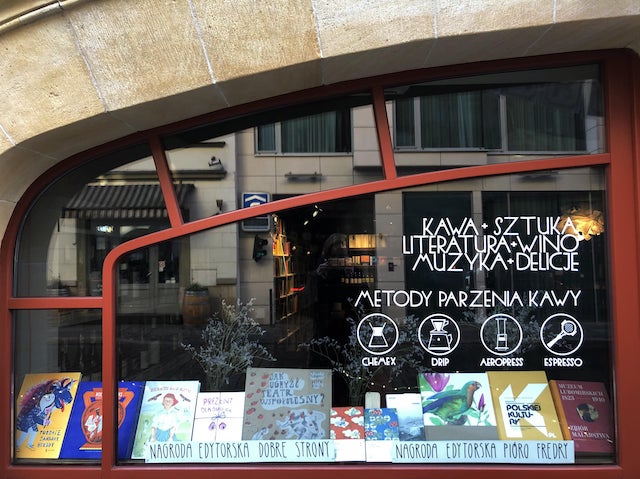 This location represents a true milestone moment in the history of Wroclaw. It is not completely vacant, but it is also not too packed either. The interior design provides a one-of-a-kind, almost mystical, environment in its own right. It is one of the most comfortable places to relax and unwind.
An excellent place for families as well, since there is a wide variety of books available for purchase and reading if you want. A selection of beverages, as well as light snacks, are available. Cocofli is a bustling café with a lot going on. Whether you're looking for excellent coffee or tea, or a more refined wine taste, you'll find what you're looking for here.
The café is tiny, but it is very comfortable and atmospheric. There are a variety of pastries and snacks available, as well as delectable vegan truffles.
5 Best Clubs in Wroclaw
• The Vertigo Jazz Club & Restaurant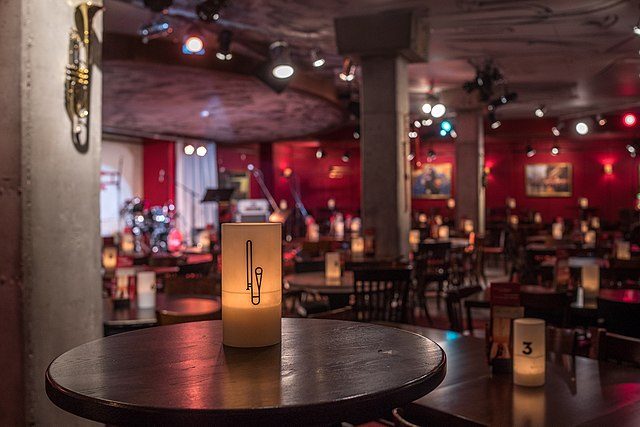 The Vertigo Jazz Club & Restaurant is the place where the music happens. A location where music lovers can relax and unwind. The Vertigo Jazz Club & Restaurant is the only one of its kind in Wroclaw and the whole area. It is elegant, warm, and welcoming to everyone, and it has been meticulously prepared with attention to every detail.
Vertigo Jazz is intended to be linked with the very best in jazz, art, and living in the present moment. As a result, the club arranges concerts and exhibits on a regular basis.
• Schody Donikąd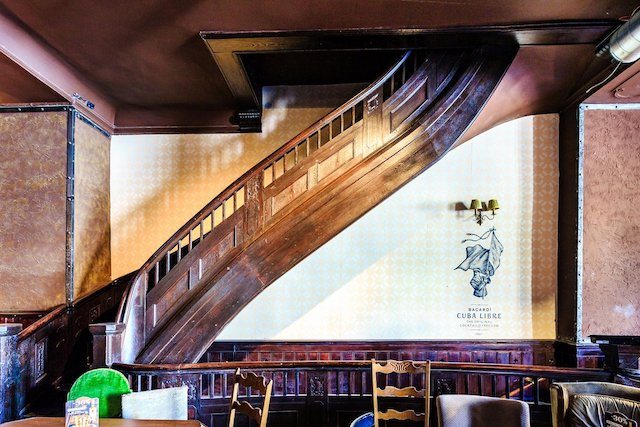 Schody Donikd captivates audiences with its ambient design and one-of-a-kind music. It is a unique location with a spirit where no one feels like a visitor-everyone feels at ease with themselves. The decor, which is packed with elegant furniture from the past, conjures up images of the Roaring Twenties.
The restaurant offers one of the most extensive collections of spirits in Wroclaw, with about 300 different kinds. Bartenders have access to fresh fruit and fruit puree from exotic fruits such as mangoes, passion fruit, and lychees, which allows them to create a wide variety of beverages that include traditional cocktails as well
as creative concoctions. The team's other unique bartending equipment includes the Smoking Gun, which is used to smoke drinks and is not often seen elsewhere. A distinctive musical environment permeates Schody, with delicate jazz and lounge sounds in the morning and somewhat more impulsive musical themes in the evening, such as soul, funky jazz, acid jazz, and music from the 1920s through the 1960s, 1980s, and 1990s, enhancing the overall mood.
• Antidotum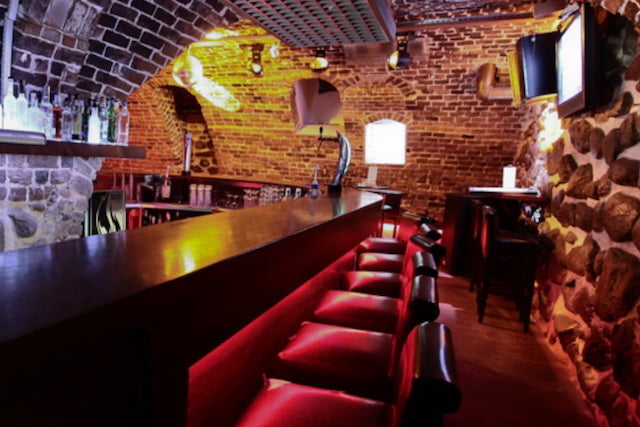 The antidote is a unique location on the Wrocław nightlife party map, developed with enthusiasm, and is a unique destination for individuals who want to have fun. Easily addictive due to its distinct environment, it attracts with its eclectic interior, tempts with a diverse range of rhythms, entices with its delectable dishes, and draws you in with the historical undergrounds of Wroclaw Market Square and its unique ambience.
In Wroclaw, Antidote is one of the best clubs and the finest places to celebrate. Their facilities include:
Two trendy and well-stocked drink bars.
Two large dance floors.
Numerous VIP areas with comfy couches, as well as attentive, professional, and courteous service.
• Klub Pralnia Wroclaw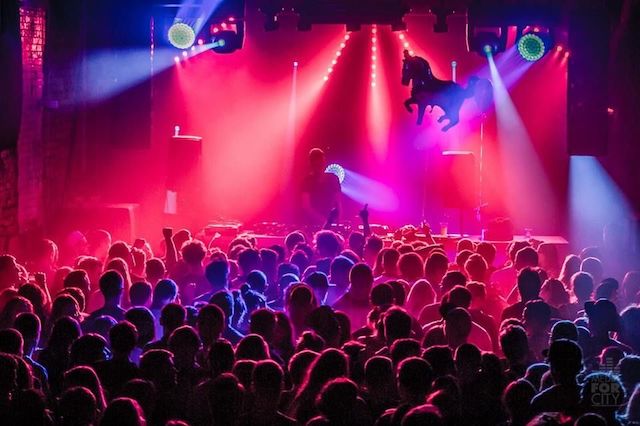 Klub Pralnia is another one-of-a-kind club on the city's party map. The interior of the building is decorated in a minimalist style. You'll see raw walls, some of which are covered with ancient plaster, as well as some exposed bricks. It's also a really atmospheric location, thanks to the adaptation of a historic structure that was formerly home to a brewery and later an industrial laundry, which has been transformed.
For club members, a big music hall, a chill room, and a bar area have been set aside for them. In addition, there is a smoking area, a backstage area, changing rooms, and a huge number of restrooms.
• Domówka Klub
The "Domówka" music club is a new and exciting addition to the Wroclaw club's roster of activities. With its prime location in the heart of Wroclaw's nightlife area, this city-center venue is the go-to spot to hear the latest in electronic music, including house, party, and pop rhythms.
In addition to offering moderately priced beverages and amazing disco lights to get everyone in the party spirit, its sleek, modern decor fosters a calm yet lively atmosphere.
Conslusion
If you want to see and experience the best of what Wroclaw nightlife has to offer, don't waste your time – come out and party whole night! I promise you won't regret it.
Have we convinced you yet?
If not, check out some of our previous posts for more information on all the great things to do in this amazing city!