St Martin Croissant Museum – Poznan, Poland
The City of Poznan combines an energetic atmosphere, unique culture with incredible legends, a laid-back vibe, modern architecture, and undoubtedly delicious culinary treasure. Have you ever heard of the St Martin's Croissant?
Poznan's sweet trademark has been with its residents since the 19th century and has become an integral part of the city's history.
If you are a pastries lover, make sure to visit Poznan's Croissant Museum and get to know everything about this famed sweet treasure.
The Poznań Croissant Museum brings you closer to slices of Poznań traditions in the form of friendly, free live shows. So it's a rather odd museum, where owners play leading roles by telling stories of St Martin croissants with a pinch of salt.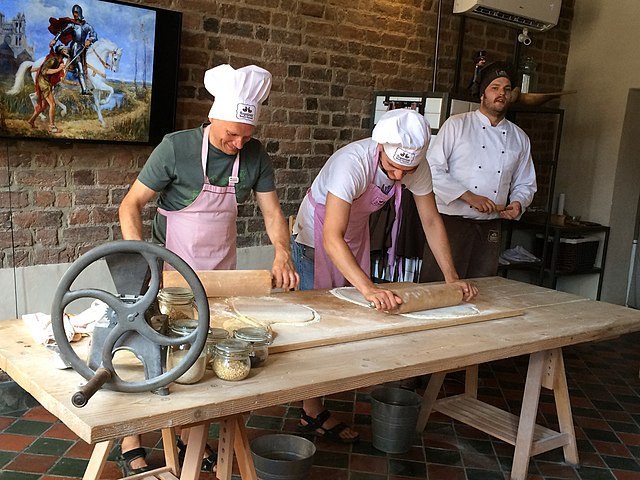 Photo credit: Mika58 Wikimedia Commons
The museum is located in a historic tenement house in the Old Market Square, opposite the Town Hall (entrance from Klasztorna Street). The interior of the tenement house hides a Renaissance-Gothic appearance from five hundred years ago. The goats can be seen from the museum's windows, which will be an extra charm of the session.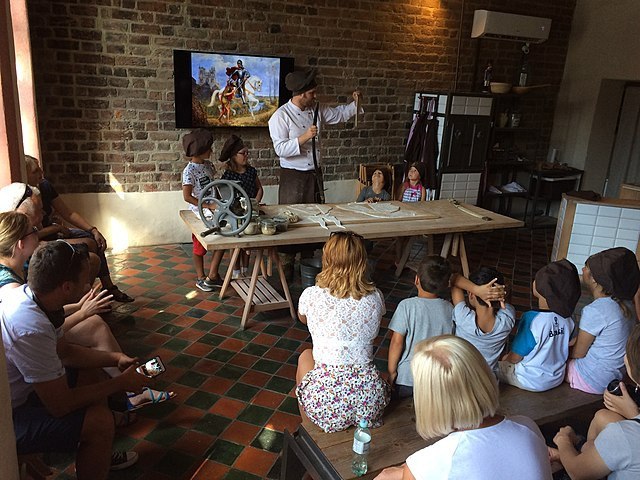 Photo credit: Mika58 Wikimedia Commons
A visit to the museum is a trip through the dawn of time, with a funny overview of Poznan history and demonstrations of making traditional croissants. Besides, visitors can taste freshly baked croissants during their visit and learn the old Poznanian dialect.
The Croissant Museum runs numerous daily and weekly shows, including in English. More information about ticket prices, opening hours, and presentations you can find on the museum's website here.
Interesting Facts about St. Martin Croissant

November 11, Saint Martin's day – to defeat the gloomy mood of November, Pozananias eats and bakes thousands of Croissants. The freshness of the dough, the aroma of the poppy-seed filling, and the sweetness of the icing will make you forget about the cold weather outside.
Pagan roots – the history of the croissant is as complicated as its dough. Although the croissants are linked with the figure of Saint Martin, their origin is related to the pagan tradition when offerings were made to the gods.
The shape of the croissant – according to legend, the shape of the croissant comes from the lost horseshoe of St. Martin's horse.
1 mln of consumed croissants – every year throughout November 11, residents and tourists eat up to 1 million pieces of this regional delicacy.
Check my other post about Poznan: 5 Resaons to Visit Poznan