The Living Museum of Gingerbread | Torun-Muzeum Piernika
If you are ever visiting Poland, consider including Torun in your itinerary, as it is rich in culture, architecture, and monuments, with a baking tradition that's second to none. Located nearly 2 hours by train from Poznan, Torun is not as popular as Warsaw and Krakow but most definitely a time-worthy place to visit.
A peaceful, loving, charming, precious jewel, and rich in history. All these words perfectly describe the medieval city of Torun. Torun counts as one of the oldest cities in Poland. With a population of approximately 200,000 people, Torun is the ideal vacation spot for visitors seeking a perfect mix between an active and quiet vacation.
The city is famous for its gingerbread. Visit at Gingerbread Museum in Torun will take you on a roller coaster ride through the deep tradition and rich history of Torun with fun vibes.
The Secret Behind Torun's Polish Biscuit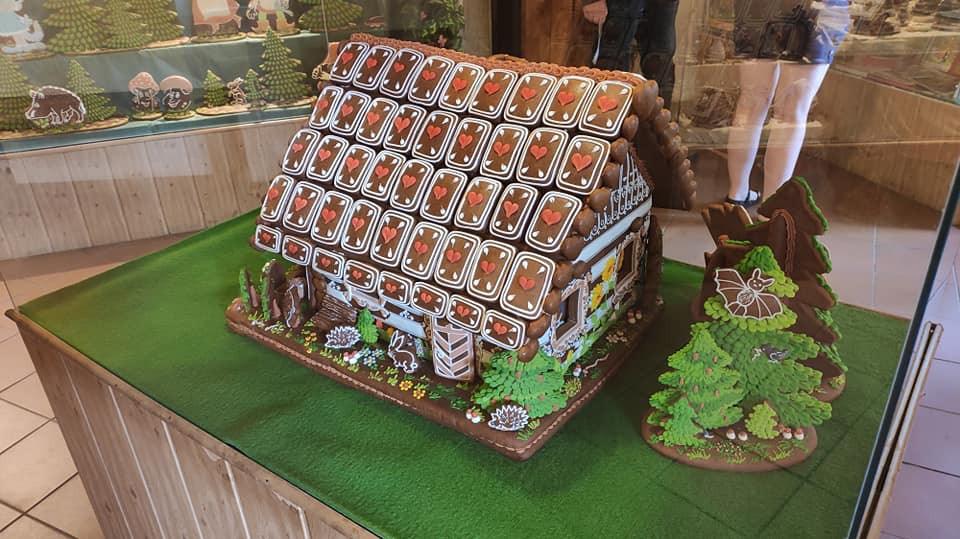 Keeping the traditions alive is a responsibility that rests on the shoulders of the new generation. Some traditions are worth keeping because of their incredible taste. By doing so, we honor those who came before us and preserve some of their values.
Few Polish delicacies are as synonymous with a city as Torun gingerbread. Virtually all the stores in the old town sell these cookies. And best of all is that you can find them in every imaginable form and shape.
Over the centuries, the royal families, visiting dignitaries, and even a pontiff get served this Polish biscuit. In the 19th century, this craft nearly became extinct. Thanks to the Industrial Age, it was mass-produced to regain its spot as the internationally renowned traditional Polish biscuit.
The Torun gingerbread is probably one of the most popular and significant dishes of Poland's national cuisine. It's not hard to see why. This polish biscuit comes in varied numbers of baking molds of historical figures and dignitaries.
Top dignitaries who had baking molds shaped in their own likeness were Pope John Paul the Second, Marie Casimire Louise, King Sigismund the Third of Poland, queen Cecilia Renata, Helena Modjska, Napoléon Bonaparte, Jan Matejko, Józef Piłsudski, Czesław Miłosz, king Vładysław the Fourth Vasa, Zygmunt Krasiński, Artur Rubinstein and others. Along with these, there were also the baking molds of the royal seal with the Polish eagle and crests of other provinces.
Ever wondered why these cookies are called gingerbread? It is because the biscuits are made of ingredients and spices, which makes them easy to digest. One of the main ingredients is honey. These cookies are extremely popular during the holiday season.
For those whose interests go beyond simply eating gingerbread, Torun boasts a couple of places where they can unravel untold stories surrounding this traditional Polish biscuit. The most popular is the Live Gingerbread Museum Torun.
Torun Ginger Bread Museum Overview
Located in Gustave Wesse's beautifully restored 16th-century gingerbread factory and with a reputation for being one of the first interactive museums in Europe, the Gingerbread Museum presents innovative history lessons about the delicious gingerbread museum. The museum displays exhibits across a number of floors. Enjoy the many special shows on multimedia displays, and explore traditional implements such as baking molds, ovens, and machinery.
Prepare tasty gingerbread using traditional recipes in the museum's decorating workshop on ground level. Not in the mood to prepare your own cookie? Hop into the onsite café instead and treat yourself to freshly baked, tasty yummy gingerbread.
What To Find?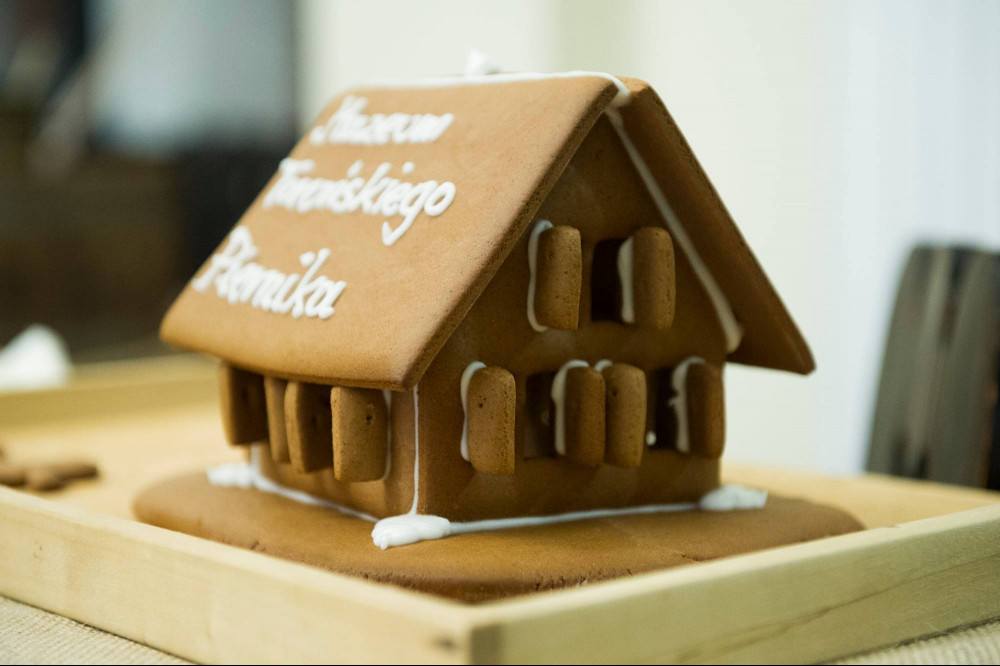 Visitors can visit the museum daily from 10 am to 6 pm. Tour time is approximately 1 hour 15 minutes. On the first floor, you will find your tour guides – the Gingerbread Witch and Baker's Guild Masters.
These well-informed individuals will fill you in on the many untold secrets of this magical place. Learn more about the rich history of gingerbread making in Torun.
One interesting activity that you mustn't miss is partaking in the gingerbread workshop. Here, you will knead the dough using a centuries-old recipe. Bake your dough in the traditional wooden molds before moving to the second level.
On the second floor, you will find an exhibition room that features traditional equipment used in preparing gingerbread. Here, you will find out what made Torun's gingerbread stand out, as well as explore the different types of gingerbread available.
Worthy of mention is the fact that visitors will be allowed to let their imaginations run wild by preparing and decorating their own unique piece of the cookie.
Due to the pleasant memories and incredible moments provided by Gingerbread Museum Torun tour guides, visitors look forward to a return trip to this fun venue.
Know Before You Go
The museum welcomes visitors who want to learn about the rich history of gingerbread in Torun, the city's history, and its medieval culture. There's never a dull moment here as the atmosphere will never bore you.
The museum has varying opening times and days, depending on the year's season.
Visitor's entrance fee depends on the exhibitions and workshop on offer.
To avoid any form of disappointments or delays, book your Gingerbread Workshops ahead of time online. The good thing is that there's always a workshop running on the hour every hour.
Keep in mind that English and German translations are available at 1 pm and 4 pm, so plan your trip accordingly.
Gingerbread Museum Torun is located on Ulica Rabianska, the street behind the Copernicus House.
Conclusion
As you enter the city gates, you will be greeted with a distinct aroma of homemade cookies. Eating gingerbread cakes and cookies is one of the must-do activities for every visitor in Torun, otherwise known as the Gingerbread Capital of the World.
Meet highly experienced masters of gingerbread who will act as your guide around the museum, hailed one of Torun's most popular attractions. Learn the simple tricks and recipes used in baking these goodies and use them to prepare and decorate your own sumptuous souvenir.
Sitting right in the heart of the city, the museum has proximity to Copernicus Monument, another highly recommended attraction.