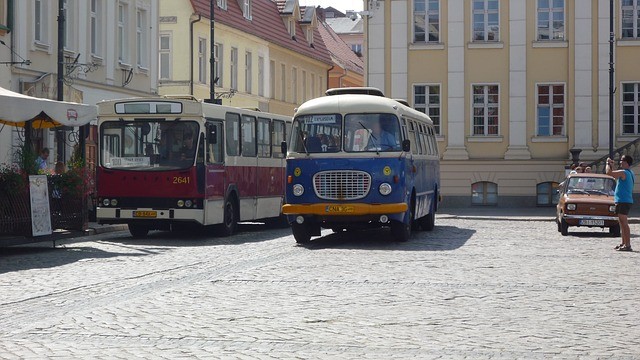 Polish Customs: Do's and Don'ts in Poland
Poland is undoubtedly a beautiful and unique place on the map of Europe. Although Poland is a place where you are going to meet friendly locals, it might be difficult to know the dos and don'ts of a country you are visiting for the first time. In fact, there are many things that you must keep in mind and familiarize yourself with while in Poland. 
We don't wanna get you confused; therefore, we share some of the most vital points to know before your next visit to Poland.
Don't drink & smoke in public
This is strictly forbidden by law and you might get penalized by a police officer when doing so. Sadly, an explanation that you didn't know won't be enough for police officers as they take a strict approach to public drunkenness & smoking. 
Take your hat off
If you're entering someone's house, public institutions or church as a gentleman, you should remove your hat. Women & children do not need to remove their hats indoors. A woman is required to take off her hat only for a substantial meal such as lunch or dinner. These rules do not apply to uniformed services.
Don't great over the threshold
Get familiar with the superstition that we should avoid the greeting of guests at the door or over a threshold. Why shouldn't we do that? 
In ancient Slavic times, people believed that evil powers from outside would be carried into the house when we greet guests over the threshold.
The threshold has always symbolized the border between what is outside and inside, between danger and safety. Today this norm is considered as a sign of good manners, so ensure you follow it.
Don't forget to try traditional polish food
Rather than satisfying your taste buds by eating pizza or kebab, head over to a traditional Polish restaurant and try out delicious Polish dishes. 
Don't forget that you're in a country of pierogi and sausages and tasting local dishes is an integral part of getting to know a foreign country's culture.
Give up your seat
If you see elderly citizens, a disabled person or a pregnant woman entering a tram, bus or train, don't hesitate to give up your seat.
It costs you nothing and such a small gesture will make their journey more comfortable. Poles grew up with these principles and values, where you help those in need as much as you can, so ensure to follow that social etiquette.
Don't be caught jaywalking
You should only cross the road at signposted crossing points like zebra crossings. If you do not cross the road at a signposted point and you are caught by the police, you will be fined. Some Poles say that is a heritage of communist times; on the contrary, authorities say "dura lex sed lex." Keep that in mind and stick to the law as others do.
Don't point
Pointing at people or things is considered rude and boorish in Poland. Rather than using a finger to point at something, use a whole hand or nod your head at what you would like to indicate. 
Have coins on you
Coins can be handy when you have to tip in Poland. Besides that, Polish shops tend not to have any change when you want to pay with a note so make sure you have some coins on you at all times, just in case. 
Don't forget to validate your bus or tram ticket
Tickets need to be validated by stamping or punching them immediately after boarding or before departure. You will find validators attached to a pole near the doors of the bus or tram. This way, you will avoid an unpleasant situation with the ticket controller. 
If you get caught having an unvalidated ticket, you will have to pay a fine on the spot; if you don't pay, the inspector will call the police.
Visit one of many UNESCO sites
Poland is a country in Central Europe (remember that as well) with a long and rich history. Poland also boasts 16 UNESCO sites listed for their exceptional universal value. 
Many of them fly under the tourist radar, so be sure to pick one from the long list and embark on the journey.