The Berlin Wall may have been hit hard and probably destroyed. However, a large portion of the famous legacies of communism can still be found in Krakow today, particularly in the city's industrial section, Nowa Huta.
Do something extraordinary while vacationing in Krakow and discover the centrally-planned Socialist district of Nowa Huta. Get a glimpse of the exciting history of this district and admire stunning architecture that's hard to find anywhere.
Located on the Vistula River, Nowa Huta was a city on its own until it became part of Krakow in 1951. The district boasts some of the world's finest steelworks and lovely architectural buildings constructed in the Soviet's Renaissance style.
This area was initially designed by the Soviet Union to be a model Communist city, but it became infamous for being one of the centers where people revolted against the rulers in Poland.
Travel back in time to see what this beautiful district has to offer. A tour of Nowa Huta makes you see not only the way of life of the ancient Polish people but also how the city functioned under communism.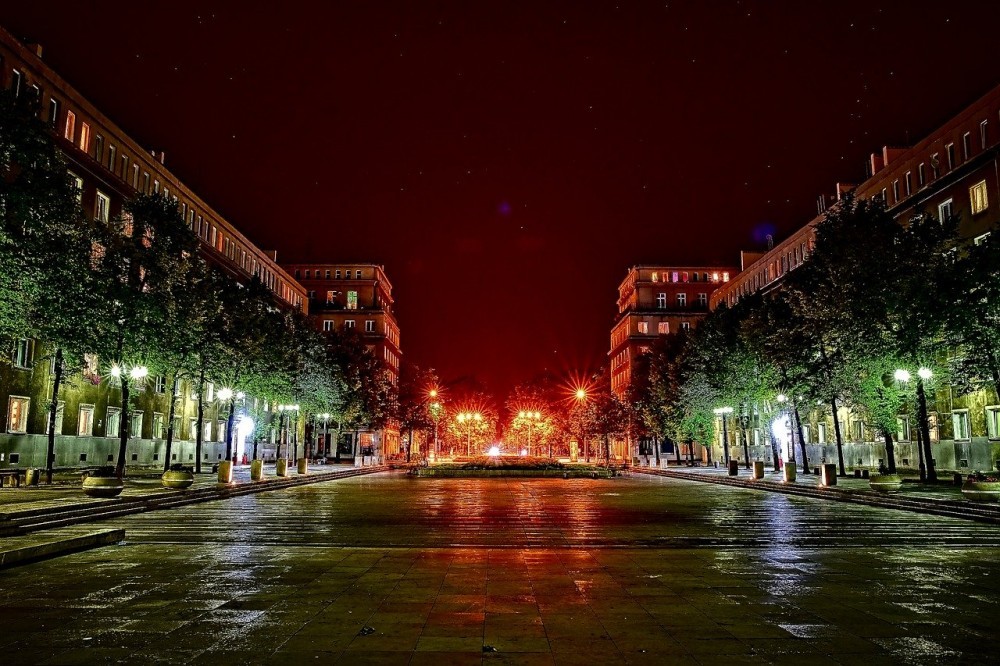 History
With the end of the Second World War in sight, Soviet forces took over the cities of Poland. During this invasion, they discovered that Poland had been battered badly, and as such need to be rebuilt.
To restore the country's dignity, the Soviets committed to building Nowa Huta, a city designed to be an ideal representation of a glorious communist future. After further deliberations, the development plan was approved in 1947; however, construction work was delayed until 1949.
Designed to accommodate no more than 100,000 people, this model communist city underwent a rigorous planning process. The district boasts wide avenues designed in a way to put an end to the spread of building fires. The streets are all lined with trees to guarantee a healthier environment.
The most important feature that captured the attention of many to Nowa Hut is its massive steel mill, the Lenin Steelworks. The mill boasts Europe's largest blast furnace and had no more than 40,000 people in its workforce. The mill can produce approximately 600,000 tons of steel monthly. No cost or effort was spared to make Nowa Huta, the first real socialist town, what it is today.
Ironically, the district became a hot spot for revolution and resistance. It played a crucial role in the Solidarity Movement of the 1980s. Till this present day, Now Huta still maintains its rich history and architecture. A trip to Nowa Huta will take you back to the time of old.
Getting There
Getting to Nowa Huta from the heart of Krakow is easy and convenient. It is only 25 minutes away from Krakow by Tram. Tram 4 takes you directly to Central Square in Nowa Huta.
To get the most of your trip here, take a tour. The tour takes you to some spots you wouldn't have the privilege to see if you traveled on your own.
Recommended Tour: Krakow: Nowa Huta Tour with a Local NGO Guide
Things to see
For a fun-filled vacation in Nowa Huta, explore this socialist town on foot. Taking a walking tour of Nowa Huta is the best way to see it all. If you choose to wander around the district, get a well-detailed map of the area at the Nowa Huta Museum.
You wouldn't want to start your tour on an empty stomach, would you? Give yourself a nice treat and have lunch in the Nowa Huta Milk Bar. From here, you can catch stunning views of the massive steel mill for which Nowa Huta is known for.
Find your way to the Nowa Huta Reservoir, a popular spot where both locals and visitors relax and unwind. Right in the middle of the reservoir is a small island, popularly known as Monkey Grove. The island is home to a wide range of flora and fauna.
The next stop is in Central Square, a popular tourist spot. All the main roads of Nowa Hutal lead to this square. The square is encircled by housing estates built around courtyards. The plan to build a town hall on the northern side of the square didn't come to fruition; hence the project was abandoned.
From Central Square, head to Roz Avenue, which gained a reputation for its beautiful rose bushes which line the entire length of the avenue. Due to a lack of maintenance, the boulevard lost its appeal. Nonetheless, it's a great place to visit as locals put in efforts to bring back the lost glory of the area by not just planting roses but also maintaining them. The Nowa Huta Steelworks is only 15 minutes walk from Central Square.
You definitely don't want to miss the latest attraction In Nowa Huta – the underground museum. Opened to the public in 2019, the underground museum takes visitors through its extensive network of shelters. Each shelter contains unique exhibitions worth exploring.
From here, visit the Ludowy Theatre. Built-in 1955, the theatre was built primarily to keep locals entertained. The theatre is a perfect example of the Avant-Garde style. If your trip coincides with the theatre's performance season, you're in luck. Adults enjoy maximum fun and entertainment with its plays, and kids will be thrilled by the spectacles and fairytales that the theater has in store for them.
Don't miss a chance to visit Wisniowy Sad Park, which features an outdoor gym and a playground. In the park stand two ancient sculptures.
After a long day exploring Nowa Huta, end the tour with a chilled bottle of beer and freshly prepared Polish food in one of the local restaurants.
A favorite spot for exceptional dining experience is the communist era Restaurant Stylowa. Dating back to the 1950s, the restaurant hasn't undergone any major renovation since its inception. Menu options include an array of Polish delicacies such as Borsh, Bigos, and of course, Pierogi. A perfect way to end the day and regain strength.
Don't miss a chance to visit this historic district. Nowa Huta is a beautiful destination with lots of attractions and sites to offer, including museums, landmarks, and communist-era restaurants. Be sure to include at least half a day tour of Nowa Huta on your next vacation to Krakow. It promises to be delightful.