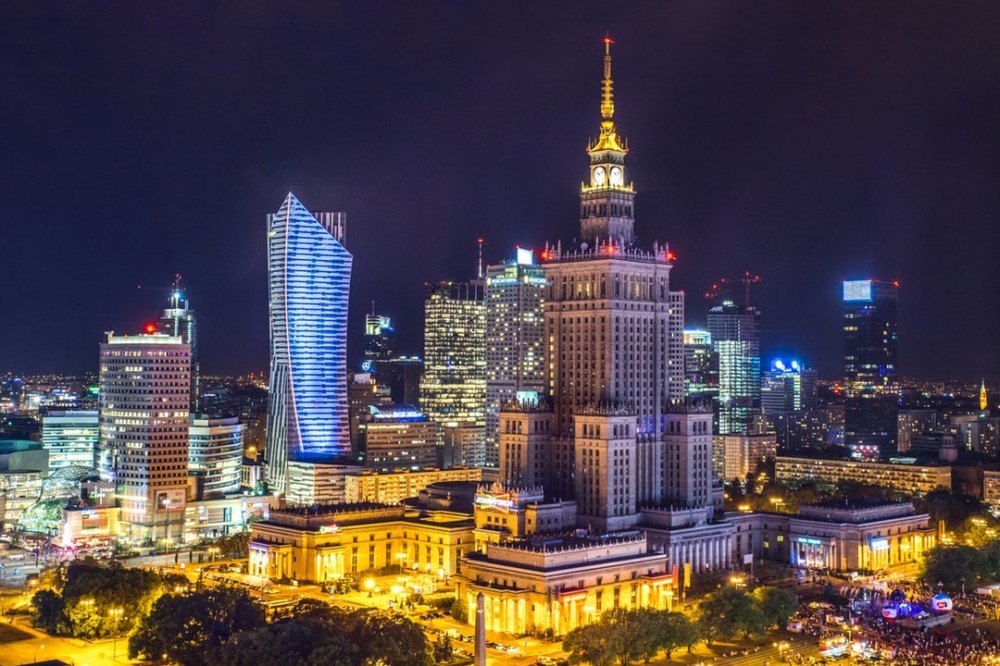 Top things to do in Warsaw
Warsaw is the capital and largest city of Poland, called Phoenix city because of history and complete reconstruction after World War II. Major international tourist destination. Warsaw is an example of Gothic, Renaissance, Baroque and Neoclassical architecture. Put Warsaw on your must-visit list, discover and enjoy!
Top things to do in Warsaw:
1. Lazienki Krolewskie- Walk around the beautiful and romantic park while listening to a Chopin music every Sunday from May to October.
2. Warsaw uprising museum- Modern museum with plenty of information about uprising and history of Warsaw. Will bring you much closer to heroic past.
3, Keret house-the world's narrowest house. Designed by Polish architect Jacub Szczesny, classified as an "art installation". The symbolic resident and patron of the house is Edgar Keret-Israeli writer.
4. Copernicus science centre- interesting and fantastic place, for kids and adults. Interactive, full of science and many great experiences to try.
5. Old Town Market Square- it is located at the center of old town. Beautiful square with colorful buildings, very lovely place traditional and historical. Admire restored architecture, taste local cuisine in one of the restaurants.
6. POLIN Museum of the history of polish Jews- unique museum with attention to details, interesting multimedia exhibition. The building architecture is exceptional!
7. Room escape Warsaw- great and fun activity for family with kids, brain challenge, everyone should try this attraction.
8. Palace of Culture and Science- monumental building, more than 30 floors high, we recommend visiting the viewing terrace. Check from view point how Warsaw is beautiful. Formerly Stalin Palace and was gift from him to Polish people. Definitely worth your time!
9. Royal Castle- The castle was destroyed during II World War and was rebuilt. Turned now to museum, a lot of interesting rooms to see. Another amazing place to visit!
10. Fryderyk Chopin Museum- a must-visit for classical music lovers. This modern high-tech museum provides a very extensive history of Chopin life.
11. Wilanow Palace Museum and Park- The summer residence of Polish King Jan III Sobieski. This is baroque royal residence from 17th century with extraordinary park and beautiful lake. The Palace and garden are completely illuminated with lights during the Christmas season.
12. National Museum- The collection numbering around 830 000 works of art from Poland and abroad. From medieval ages to present. Exceptional art of Polish painters Witkacy, Wladyslaw Strzemisnki, Matejko and Chelmosnki. Highly recommend to everyone!
13. Warsaw Municipal Zoological Garden-The Warsaw Zoo is extensive, well laid out, with beautiful grounds and many exotic animals to enjoy as a family. But if you interested in historical aspect of this place it is worth visiting as Dr. Jan Żabiński, director of the Warsaw ZOO, and his wife Antonina Żabińska helped save Jews, hiding them in ZOO during II World War. The story was shown in the movie "The Zookeeper's Wife".
14. Teatro Cubano Warsaw- great music and Cuban atmosphere, taste drinks and cocktails, come with friends for night party!
15. PGE National Stadium Warsaw- National Stadium, home of Polish football, very modern and beautifully lit up at night. Go behind the scenes like the player's area, private lounges and media center! Must visit this stunning stadium!