5 Best romantic weekend getaway in Poland
1. Chelmno
Chelmno is a very interesting and historic town. It's history dates back to the 11th century. Walking through the market square and narrow streets we can still feel the unique atmosphere of the Middle Ages. In addition to the rich history and monuments, Chełmno can also boast an exceptionally romantic atmosphere. It is a very charming place and is called a city of lovers in Poland. The benches of lovers are characteristic for Chełmno and in the local church there are St. Valentine's relics. Chełmno is perfectly located for couples in love, a bit out of the way and at the same time surrounded by wonderful views of the Vistula Valley.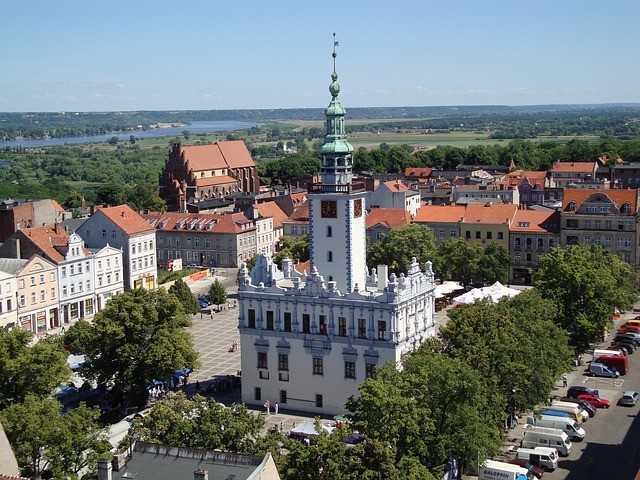 Where to stay in Chelmno?
Chelmno the city of lovers does not have such a wide offer of accommodation as Krakow but we can find a few nice and pleasant hotels where we can rest during our stay. One of the best places to stay in Chelmno is Apartamenty Chelminskie.
How to get to Chelmno?
Chelmno is located 47 km from Bydgoszcz airport. You can get to Chelmno by bus, car or taxi from Bydgoszcz.
2. Walbrzych
Wałbrzych is one of the most important and the most beautiful centers of the Lower Silesia Voivodeship. The city is picturesquely situated in the Central Sudetes, in the small Wałbrzyska Basin and it is surrounded by Wałbrzyskie Mountains. Among the many monuments of Wałbrzych, the famous Książ castle, one of the most impressive elements of the Piast Castles Trail, deserves special attention. The Wałbrzych Square with a fountain is also beautiful. In addition, the city can be proud of interesting parks, including Książ Landscape Park or Sobieski Park. It is also worth to visit the palm house in Lubiechów. Tourists are also attracted by the Porcelain Museum.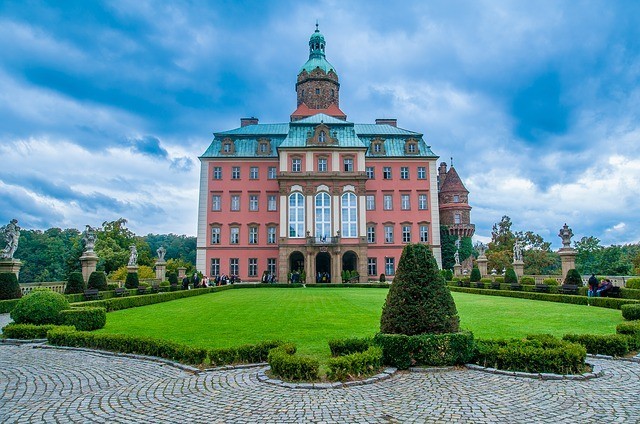 Where to stay in Walbrzych?
One of the best options for your stay is the hotel Ksiaz. Experience the romantic moments in a beautiful hotel located on the grounds of the castle Książ. Visit the 13th-century fortress located in the breathtaking natural surroundings. Experience the wonderful moments strolling around the magical Palm Garden established over one hundred years ago on the initiative of the last representative of the Hochenberg family – John Henry XV. Immerse yourself in the richness of history experiencing truly royal impressions. Feel like a royal couple during the Romantic Stay at the Książ Castle!
How to get to Walbrzych?
Walbrzych is located around 80 km from Wroclaw Airport. You can come to Walbrzych by car, taxi, public bus or train from Wroclaw.
3. Krakow
Krakow is a place that can not be denied romanticism. Just go out in the evening to the illuminated lively Old Market Square to feel like you're in a fairy tale. There is a lot to learn about this beautiful place: a multitude of monuments, rich artistic and cultural life and a magical atmosphere. The former capital of Poland fascinates with its rich history and it surprises with a lot of secrets hidden in medieval backstreets. Krakow is not only a unique place for a weekend or romantic trip for couples, this is truly a city you can lose yourself in.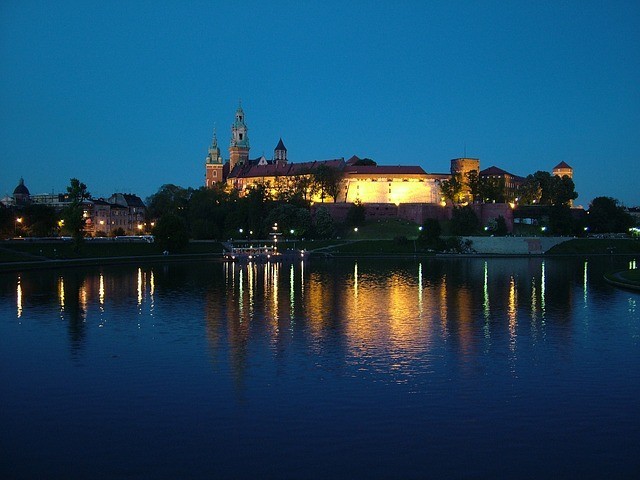 Where to stay?
Krakow undoubtedly has one of the best hotel bases in Poland. Due to its position on the international tourist market, it can offer facilities for every budget. If you are going to Krakow for a romantic trip with your other half, the city will definitely not disappoint you. The largest selection of romantic hotels will undoubtedly be found in the center of Krakow. It's a great location if you're planning a little sightseeing as you'll be within a few minutes' walk from all the sights and places to visit. It is also worth choosing the center to be able to go for a climatic walk around the Old Town and the Main Square in the evening, ending with a romantic dinner in one of the nearby restaurants. An equally rich offer of romantic hotels and apartments is located in the Kazimierz district of Krakow. Some of the best hotels to stay in Krakow are Hotel Unicus, Metropolitan Buotique Hotel or Aparthotel Stare Miasto.
How to get to Krakow?
The city is served by the Balice airport, the second largest in Poland after the Warsaw Okęcie airport. The airport is perfectly connected to the center: several bus routes and a railway line operate directly from the Main Railway Station.
4. Kazimierz Dolny
This beautiful, charming and atmospheric town, called "the town of artists". It is ideal for a short getaway from metropolitan chaos and momentum. It is an inviting place full of small quiet streets, interesting restaurants and tourist attractions.
One of the most significant and popular attractions here is the old well, in the heart of the square. Weekend in Kazimierz Dolny is the perfect idea for a romantic getaway.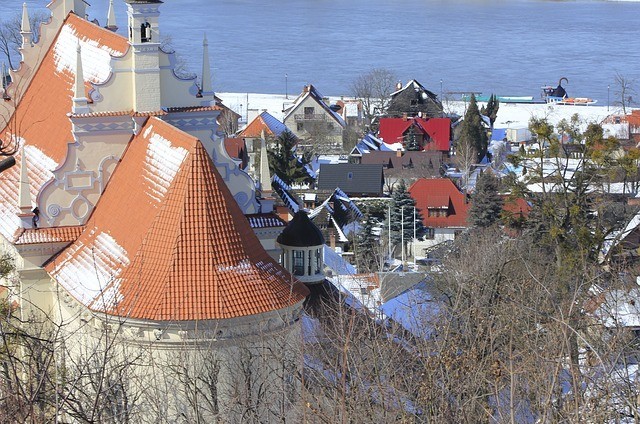 Where to stay in Kazimierz Dolny?
Kazimierz has a wide-range of accommodation, due to the great popularity of weekend breaks of residents of Warsaw, Krakow or Lublin. The great demand for various services meant that we have both rooms to rent, camping and extremely comfortable hotels. One of the best options for your stay is Dworek Kazimierski– It's a quiet, spotlessly clean and beautiful place which has a unique atmosphere.
How to get to Kazimierz Dolny?
Kazimierz Dolny is located 171 km from Okecie Warsaw airport and 70 km from Lublin airport. Minibuses from cities like Warsaw and Lublin operate daily. You can also get there by taxi or car.
5. Klekotki
Klekotki is a village in the Elbląg County, Warmian-Masurian Voivodeship, in northern Poland. In the years 1975-1998, the town was administratively part of the Elbląg Province. The village lies in the historical region of Upper Prussia. A mill settlement is located in West Masuria, in a forest far from … everything. Everything that can disturb the moment alone with nature. Hotel Młyn Klekotki is a seventeenth century mill that has been transformed into an absolutely atmospheric hotel complex consisting of several buildings: a mill, miller's house, stable, manor house and spa. All adopted as apartments and hotel rooms. Rooms in the settlement are decorated in the spirit of Far Eastern culture. Attention is attracted by the magnificent Sento Spa, located in the old barn. It's a magical and romantic place. If you are looking for a peaceful, beautiful place where you could commune with nature, this will be an excellent choice.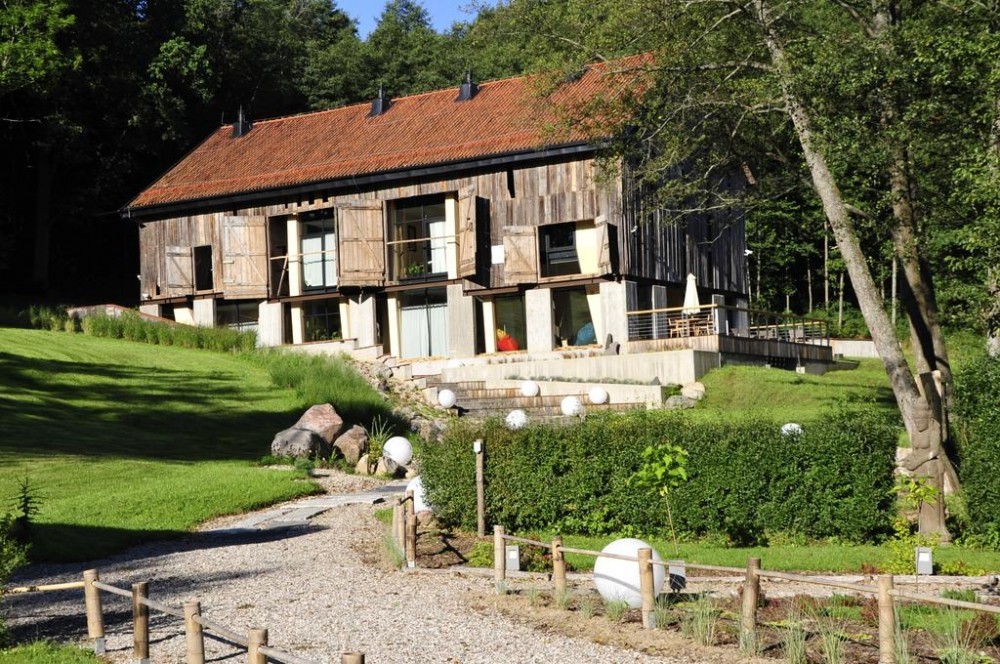 How to get there?
If you take flight to Gdansk airport Klekotki are located 100 km from there. You can get there by car or taxi, buses and trains also run to Olsztyn or Elblag.